Find out where real people eat, drink, and spend time in Shanghai by following our community of GoEast teachers and students.
Emily Wang (王蓉 Wáng Róng) is originally from Zhejiang and has lived in Shanghai for 8 years. She is an educator and co-founder of GoEast with a Masters from Fudan University. Outside of being a boss, Emily is training to become a chef of Chinese cuisine and still loves to explore Shanghai on foot to learn more about this ever-changing city.
This is where she thinks you should eat…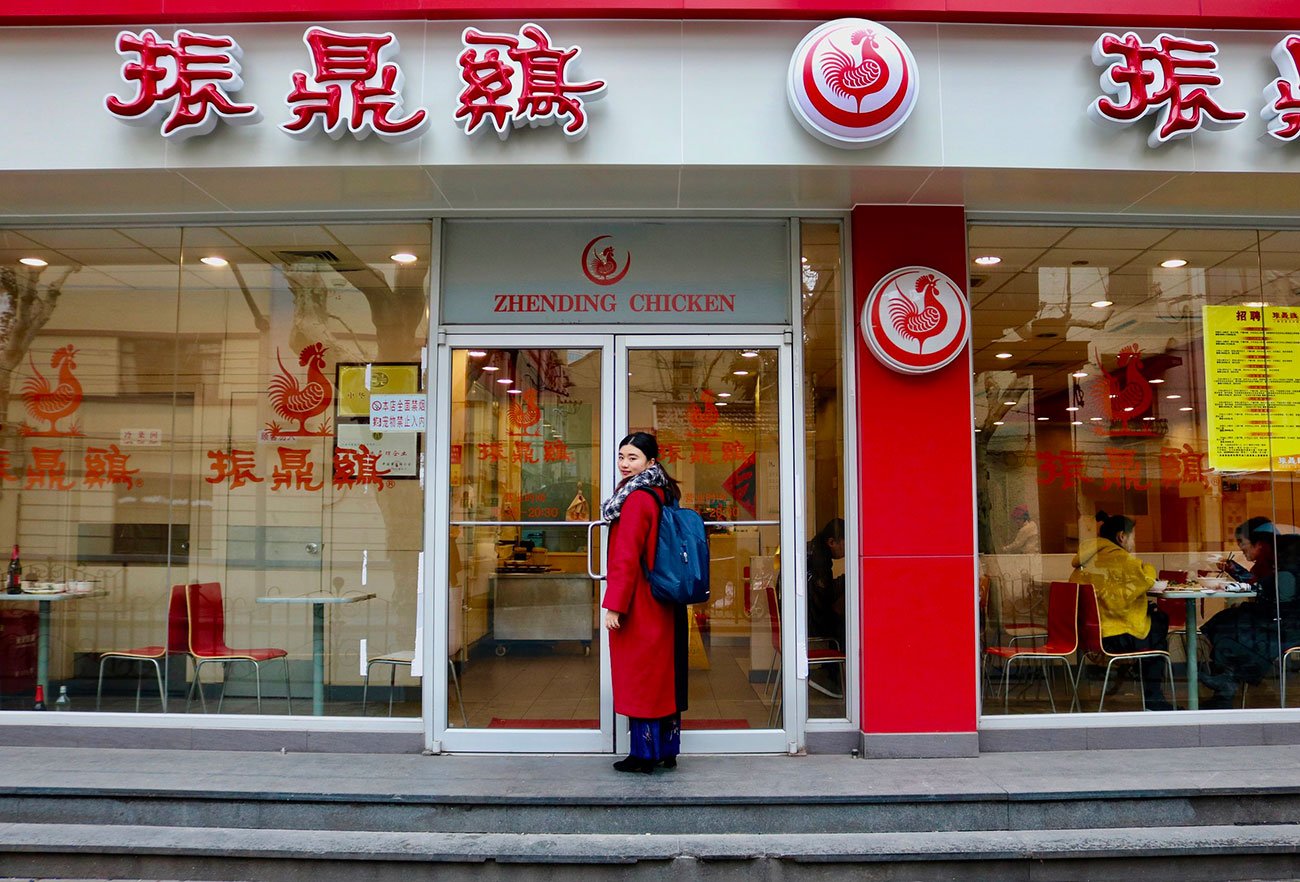 Where are we?
Emily: We're in this restaurant called Zhèndǐng jī 振鼎鸡, they have about 20 restaurants all over Shanghai. They're not found in big shopping malls but tucked into alleys and small neighborhoods. I picked this place because the chicken they serve here is one of the most famous dishes on offer in Shanghai. The flavor is not strong, so you can really taste the freshness of the chicken.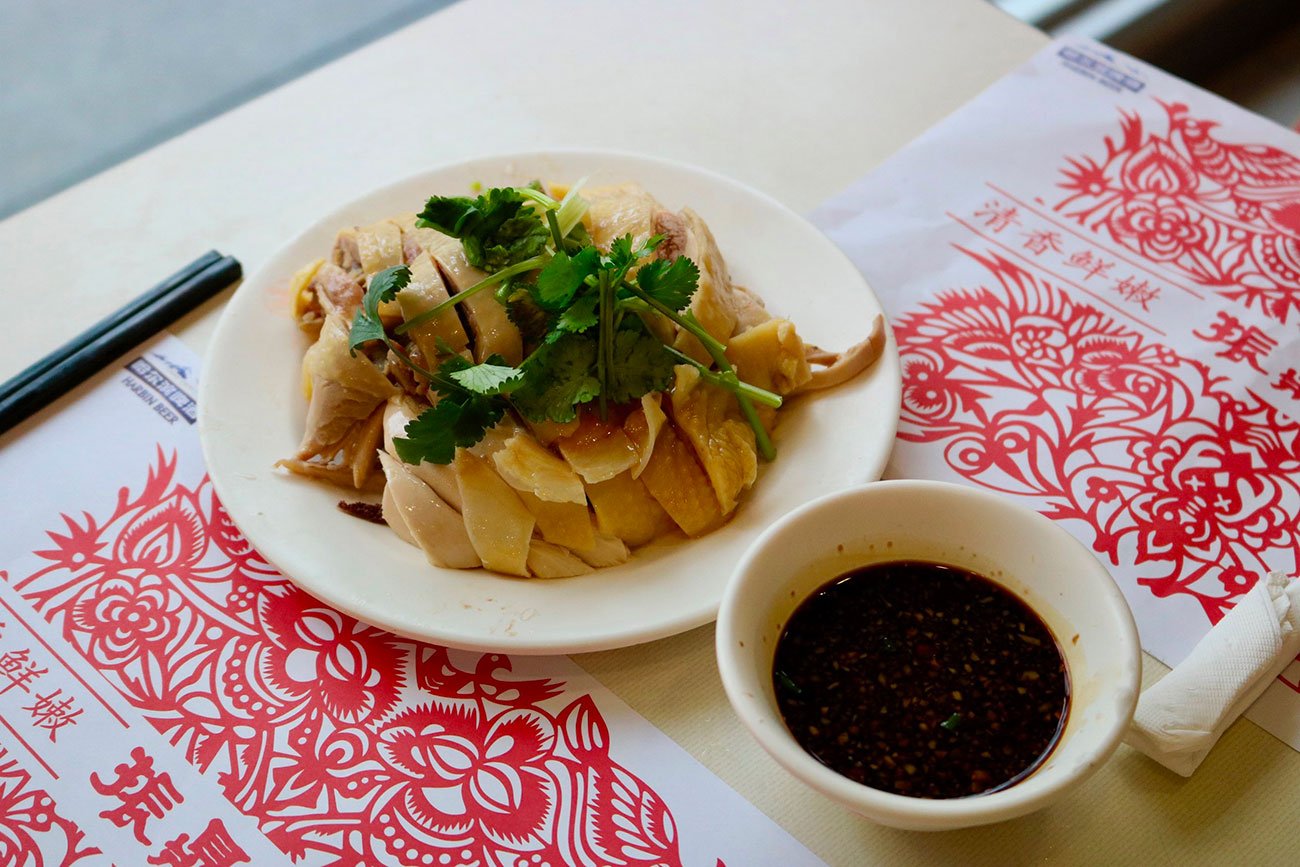 What should we order?
Emily: Báizhǎnjī 白斩鸡 is the dish this restaurant is famous for and here you can buy different parts of the chicken; for example to order the claw is very Chinese. Other than that, they only have two kinds of noodles, one porridge, and one soup. Everything is very simple and really cheap.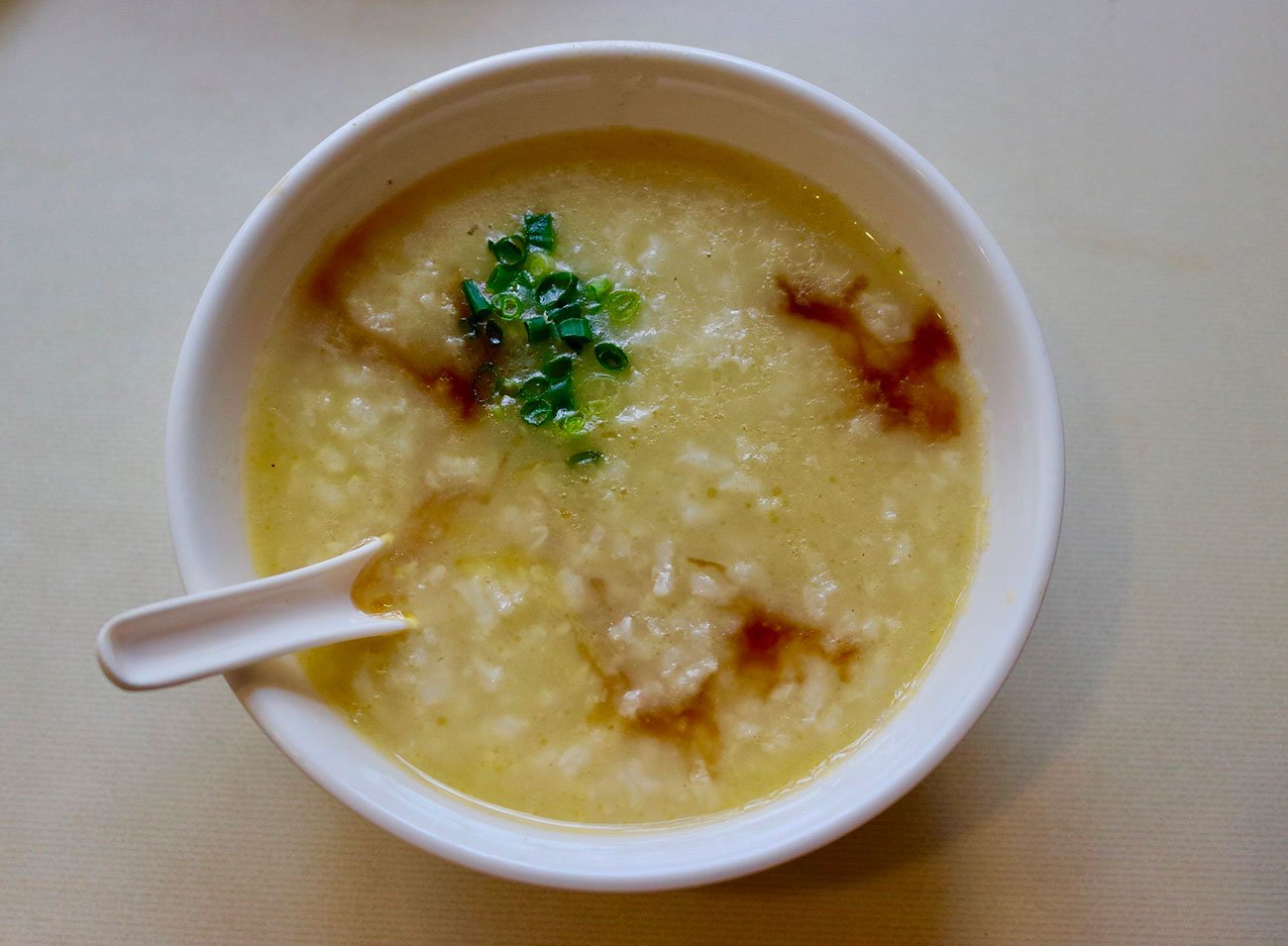 Emily: The chickens they use come from their own farm outside of Shanghai. They use one kind of chicken sānhuángjī 三黄鸡, which literally means "three yellow chickens"—the skin is yellow and this kind of chicken is famous because the meat is really tender. There's a dipping sauce because there's not much added flavor.
For two people, you can order one quarter of a chicken which costs about 30rmb; if you can deal with the bones (which make it tastier!), the side part or the wing is what I recommend. They boil the chicken in just a bit of ginger and Chinese onions and salt—that's it. The skin should be bright and yellow and the meat white; that's how you know it's the right kind of chicken.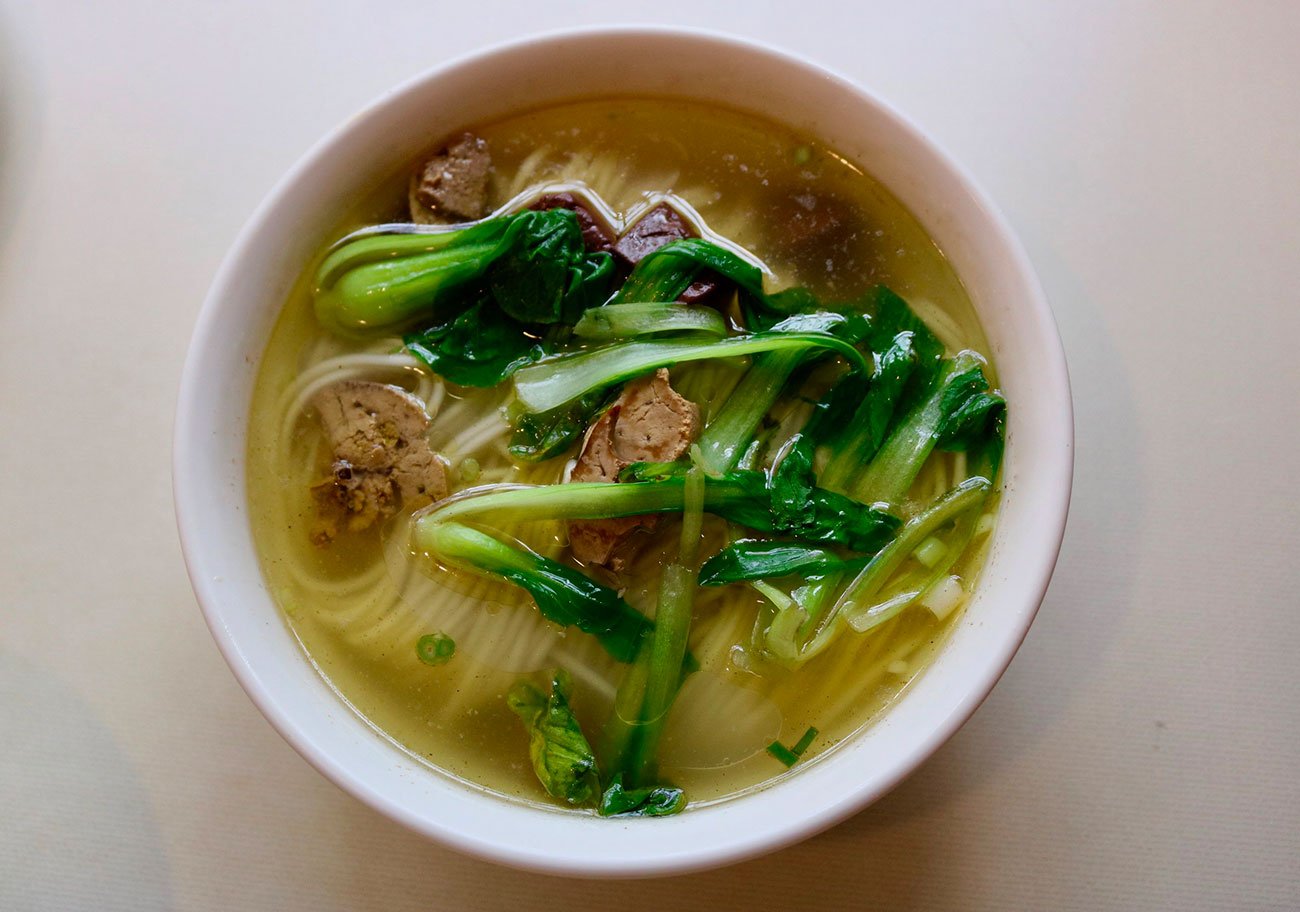 Emily: There are two kinds of noodles here, one comes with soup and one doesn't. The noodles are all boiled in chicken soup. Usually it's 10rmb per noodle and worth it.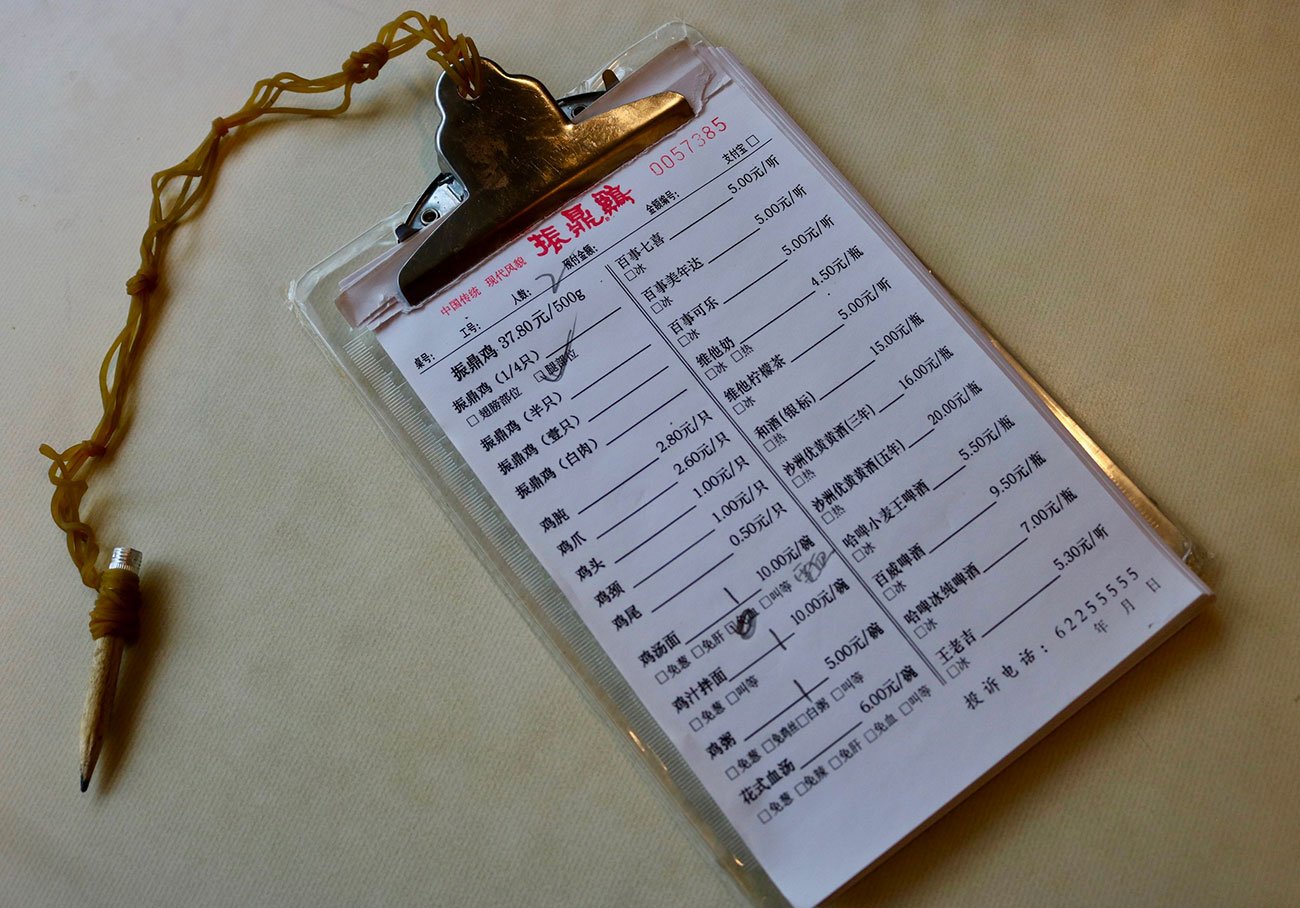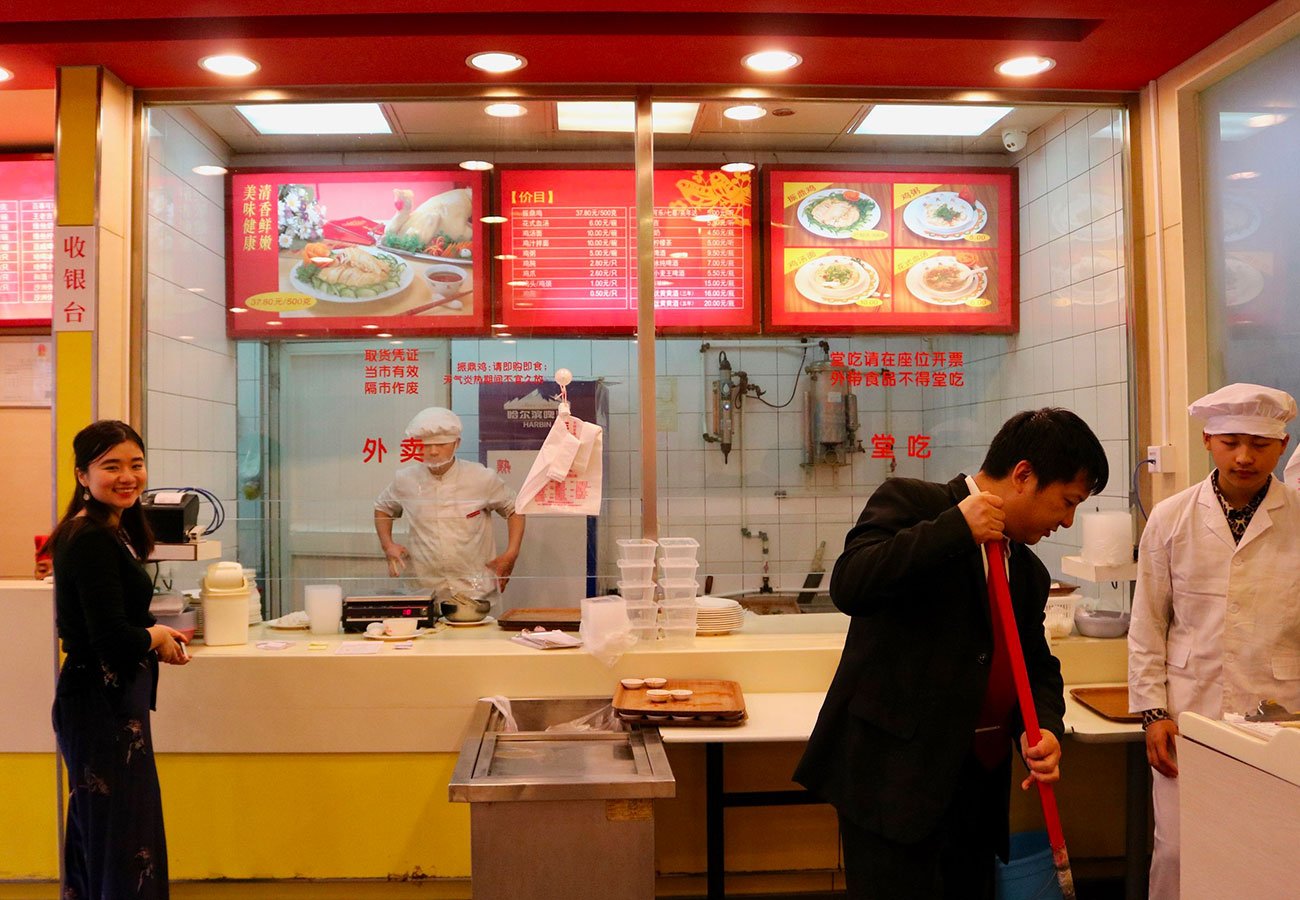 What else?
Emily: "Báizhǎnjī 白斩鸡 is originally a Cantonese dish, but 20 years ago when Shanghai was more open a lot of Cantonese people came here to do business and brought their food. Now it's been adopted in a Shanghainese-Cantonese style. We're in this restaurant called Zhèndǐng jī 振鼎鸡, they have about 20 restaurants all over Shanghai. They're not found in big shopping malls but tucked into alleys and small neighborhoods."a