Eating a vegetarian diet has become quite popular in recent years, all over the world. In China, only 50 million people identify as eating vegetarian but since 17% of the population practices Buddhism which encourages vegetarianism, it's easier than you might expect to find vegetarian food (素食sùshí) and entire restaurants without meat. Whether you follow a strict vegetarian diet or just want to try a meal without meat, everyone is welcome at Chinese vegetarian restaurants.
GoEast student Zeynep enjoys an occasional meal at a vegetarian restaurant near our Shanghai Library Campus at Wukang and Wuyuan Roads: 功德林 Gōngdélín, a chain with many locations around the city. The name of the restaurant means godly and 功德 gōngdé is a Buddhist practice of doing good things to earn merit for yourself and your family. We're not saying you'll achieve enlightenment by eating here but you might be surprised by how tasty an entire meal without meat can be.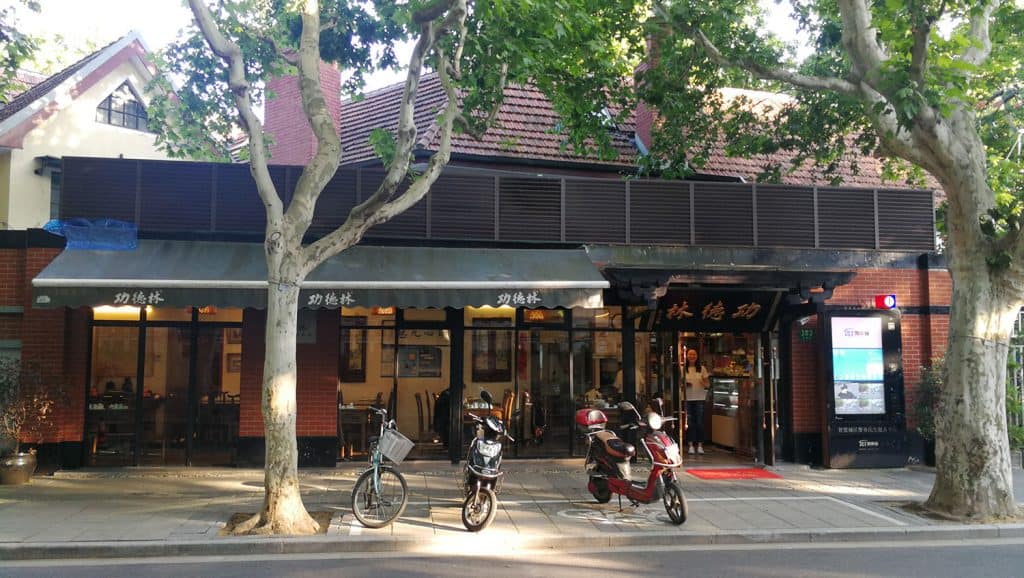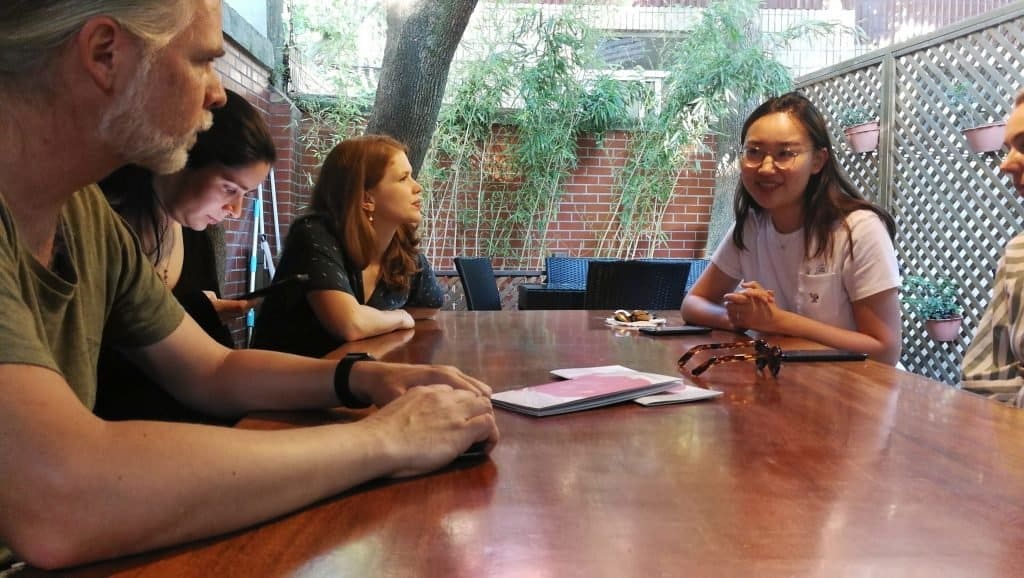 Zeynep brought some GoEast classmates and teacher Dana Chen to Gōngdélín功德林 to try a meat-free dinner. Dana lǎoshī 老师 taught everyone some words about vegetarian food and Buddhism before we ordered. She also helped us decide which dishes to get. It's hard to know what's in the dish when they all have meat in the name but not in the food!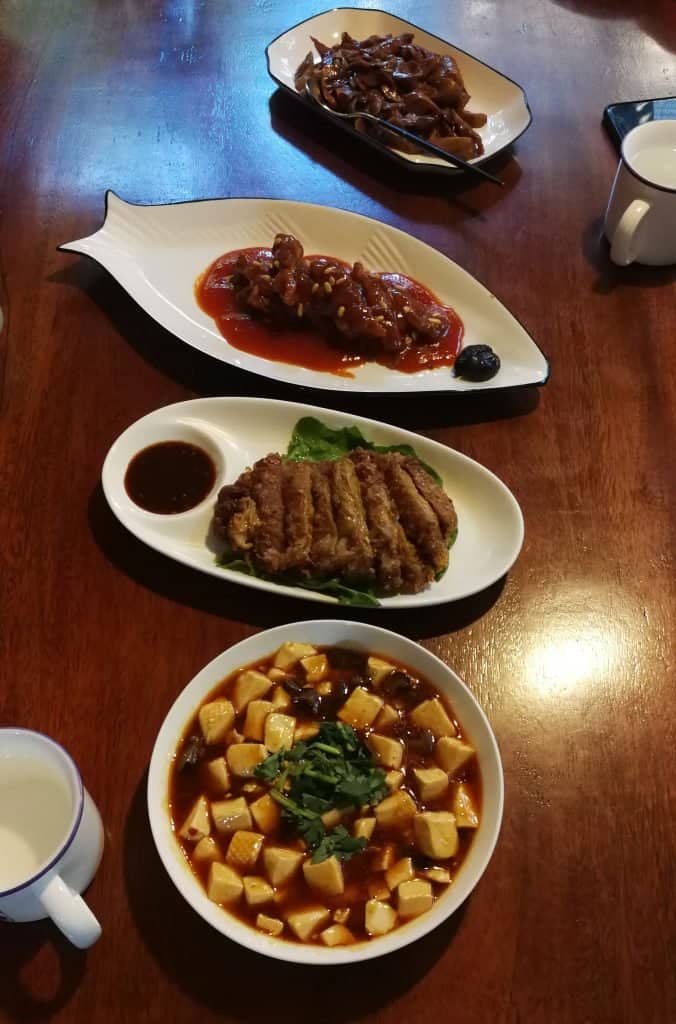 Besides the obvious ingredient in vegetarian dishes (vegetables), bean curd or soy products were the most common element of the dishes we ordered. Mápó tofu 麻婆豆腐 is found in many Chinese restaurants and is also popular at vegetarian restaurants. Other dishes that we ordered included duck, fish, (all vegetarian of course) and a bamboo dish since spring bamboo shoots (春笋 chūn sūn) were in season.
Whether or not we earned merit by eating vegetarian for a meal, it was a tasty and educational evening with GoEast friends.