'The Geography of Thought' by Richard E. Nisbett is a little gem that introduces you to the different dominant thinking structures of Westerners (e.g. US & Europe) with that of East Asians (e.g. China & Japan). These are differences you may be completely unaware of, but are useful to understand other cultures (and even languages like Mandarin) better.
You may have read the bestseller 'Guns, Germs, and Steel', in which Jared Diamond explains how different geographic influenced food production, the domestication of animals, the rise of cities, and subsequently the advent of technology. Without mentioning that book, Richard E. Nisbett builds on this idea in 'The Geography of Thought', but looks at cultural psychology instead.
Nisbett compares the geography of Ancient Greece to that of Ancient China. While Greece consists of a very exposed territory with lots of trade with neighboring countries, China was a much more closed area that relied on rural agriculture.
The Greek thinking approach worked for trading: A sheep would be worth this much gold, or that much grain. Objects had to be taken out of context to be understood and to be valued. The Chinese one worked for agriculture: Events and objects do not exist in isolation, but are always part of a bigger whole.
Unlike Greek philosophers who pursued 'objective truth', the Chinese believed in contradiction. In Taoism, 'truth' lies in 'the way', and in the spirit of Yin-Yang, that if A is true, then Not-A must also exist.
Nisbett gives a 288 summary of how geography influences the economy, which affects social structures and perception. This creates a continuous loop, and ends up influencing everything from art to music, and the way you go to a doctor.

The book by its nature simplifies, as it puts billions of people into two 'boxes': Obviously, Western people also use contextual thought, and East Asians look at objects individually. If you can ignore this shortcoming, the book is inspiring: You may be unaware that not everyone has the same look at life or the same underlying assumptions. It may not help you to learn Mandarin, but it may help you better understand the words you hear. And we think the world can always do with some more mutual understanding, especially in these times.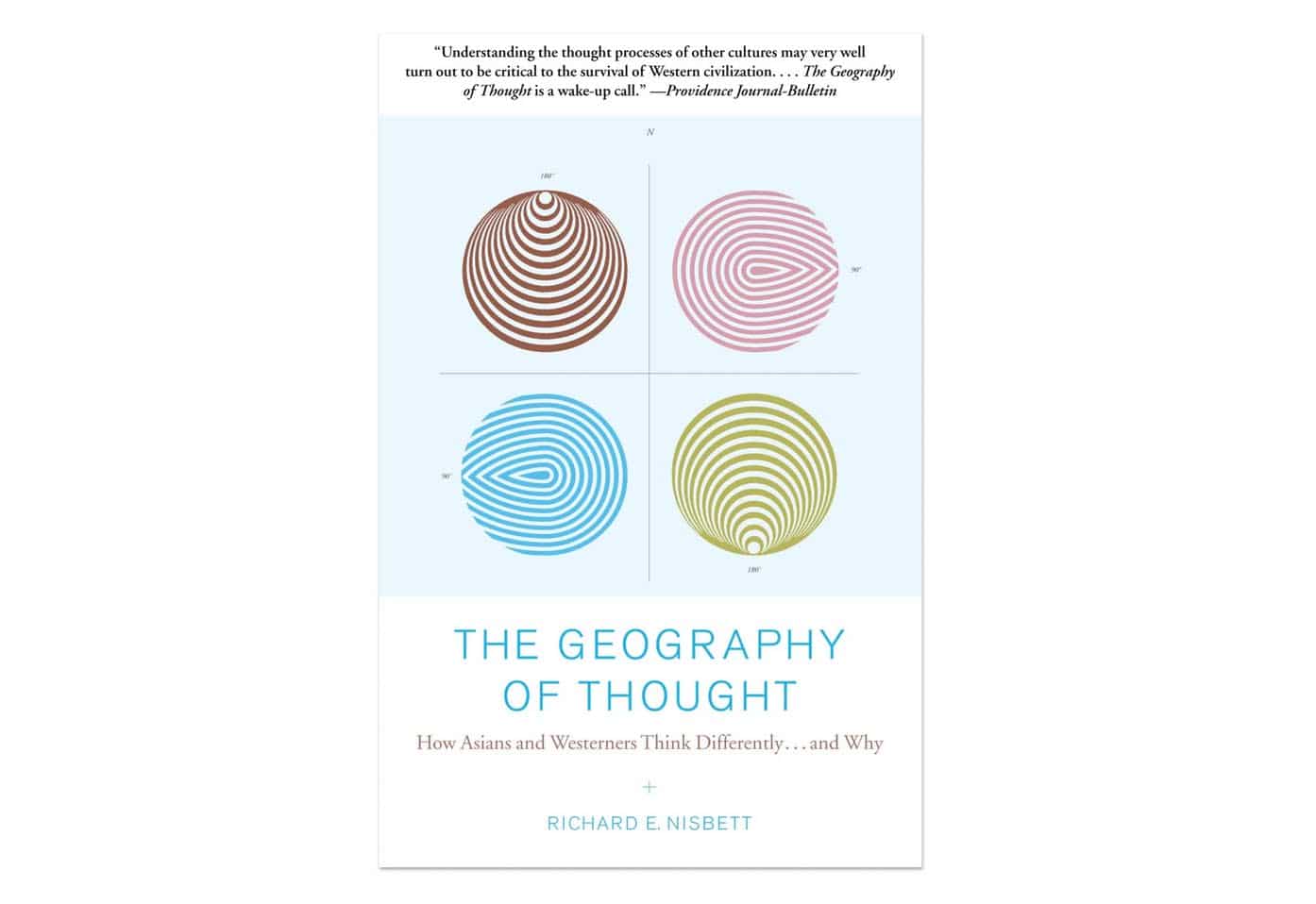 More in our 'Recommended' series:
Recommended viewing: American Factory (2019)