In the 1980s, China witnessed the emergence of  Chinese rock music, reaching its pinnacle in the early 1990s. Since then, numerous outstanding rock bands have emerged, such as Beyond, Black Panther Band, Tang Dynasty, Zero Point Band, Overload, Reincarnation Band, Mayday, Painkiller Band, GALA, Escape Plan, and more.
In this article, we have conducted a comprehensive review of relevant internet rankings to recommend and select the top ten Chinese rock bands.
Top 10 Chinese Rock Bands:
Beyond, 黑豹乐队 Black Panther Band, 唐朝乐队Tang Dynasty,零点乐队Zero Point, 超载乐队Overload,五月天Mayday,痛仰Tong Yang,逃跑计划Escape Plan,太极乐队Tai Chi Band,二手玫瑰 Second Hand Rose.
1. Beyond – the representive of Chinese Rock Bands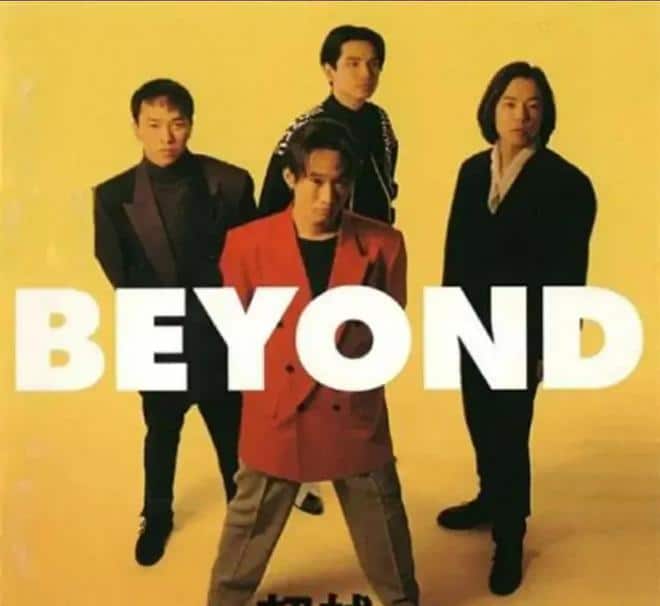 Beyond Band, established in 1983, was formed by Wong Ka Kui, Wong Ka Keung, and Yip Sai Wing. They officially disbanded in 2005. Beyond Band made their debut in 1983 after winning the Yamaha Guitar Competition. They have received numerous accolades, including the Top 10 Chinese Gold Songs Award in Hong Kong, Top 10 JSG Gold Songs Award, Best Original Film Song at the 23rd Hong Kong Film Awards, and the Ultimate Group Gold Award at the Ultimate Song Chart Awards. Some of Beyond's representative works include:
《光辉岁月》 (Guānghuī Suìyuè) – "Glorious Years"
《海阔天空》 (Hǎikuò Tiānkōng) – "Boundless Oceans, Vast Skies"
《大地》 (Dàdì) – "The Earth"
《冷雨夜》 (Lěngyǔ Yè) – "Cold Rainy Night"
《喜欢你》 (Xǐhuān Nǐ) – "Like You"
《谁伴我闻荡》 (Shéi Bàn Wǒ Wéndàng) – "Who Accompanies Me in the Swinging Wind"
https://www.youtube.com/watch?v=BuDIh3Srss8
2. 黑豹乐队 Black Panther Band

Black Panther Band, formed in 1987, is a mainland Chinese rock band. The current members include lead vocalist Zhang Qi, guitarist Li Tong, drummer Zhao Mingyi, bassist Wang Wenjie, and keyboardist Hei Peng. In 1992, they released their first self-titled album, "Black Panther," which sold 1.5 million copies, making it a classic album in the history of Chinese rock music. They have received various honors, including Best Band and Group at the 2018 Global Chinese Song Chart, Best Band at the 2014 Oriental Billboard Awards, and Best Band in the Mandarin category at the 2013 Huading Awards. Some of Black Panther Band's other representative works include:
《无地自容》 (Wú Dì Zì Róng) – "Nowhere to Hide"
《光芒之神》 (Guāngmáng Zhī Shén) – "God of Light"
《本色》 (Běnsè) – "True Colors"
3. 唐朝乐队Tang Dynasty band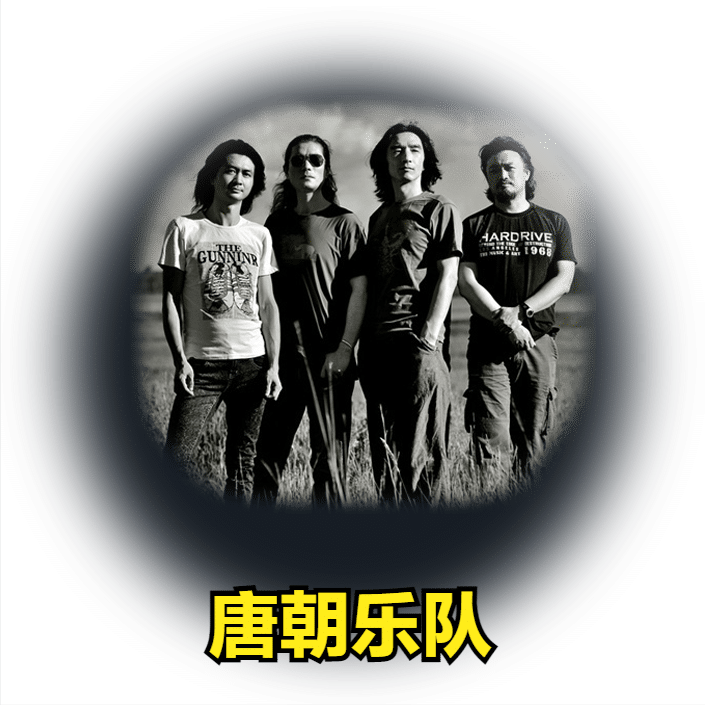 Tang Dynasty Band, established in 1988, consists of lead vocalist Ding Wu, guitarist Chen Lei, bassist Ding Zhong, and drummer Zhao Nian. They are the first heavy metal rock band in China. Tang Dynasty Band is a monument in the history of Chinese rock music and one of the most iconic bands in the first generation of heavy metal rock bands and the Beijing rock community. Despite experiencing ups and downs, they continue to be a symbol in the Chinese pop music scene. They blend traditional culture with the flow of music, creating a magnificent and elegant Eastern atmosphere in their music, infused with traditional Chinese melodies. Some of Tang Dynasty Band's well-known songs include:
《梦回唐朝》 (Mèng Huí Tángcháo) – "Dreaming of the Tang Dynasty"
《飞翔鸟》 (Fēixiáng Niǎo) – "Flying Bird"
Tang Dynasty Band has received various honors, including the Rock Band Award at the 7th Golden Disc Awards and the Denim-level Band Award at the Golden Melody Awards for Chinese Pop Music.
4.零点乐队Zero Point Band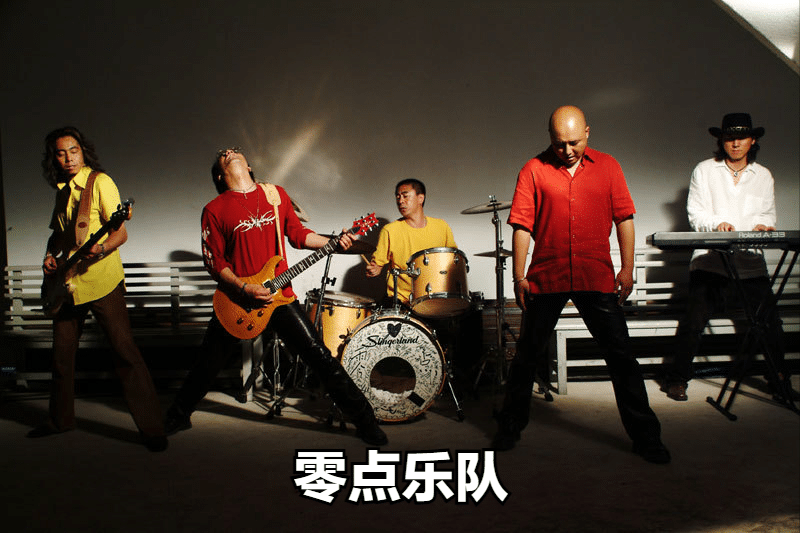 Zero Point Band is a mainland Chinese pop rock band that was established in 1989. The band currently consists of guitarist Li Ying (Da Mao), keyboardist Chao Luomeng, lead vocalist Xue Xiaoguang (Lao Wu), drummer Duan Sili (SARA), and bassist Yang Haidong. In the early days, the band was led by Zhou Xiaou, who served as the lead vocalist. In 1997, they gained attention with their song "Love Me or Not." They won the Channel V Top 10 Songs of the Year award with their song "Dream." Zero Point Band has also received honors such as the Most Popular Band at the 2003 Oriental Billboard Awards and the Most Popular Band on the China Songs Nonstop Chart in 2002. Some of Zero Point Band's other notable works include:
《别误会》 (Bié Wùhuì) – "Don't Misunderstand"
《粉墨人生》 (Fěnmò Rénshēng) – "Inked Life"
《相信自己》 (Xiāngxìn Zìjǐ) – "Believe in Yourself"
《我还爱着你》 (Wǒ Hái Àizhe Nǐ) – "I Still Love You"
https://www.youtube.com/watch?v=O8XKlgsgMoU
超载乐队Overload

Overload Band is the first thrash metal rock band in China, formed in September 1991. Their music style was characterized by intense guitar distortion, high-speed aggressive rhythms, and wild stage presence. Overload Band showcased exceptional technical skills, with guitarist Li Yanliang being widely recognized as one of China's most internationally accomplished professional guitarists, often referred to as the "Public Guitarist." The band's artistic and technical prowess, along with their remarkable coordination, created a unique landscape within the realm of Chinese rock music.

https://www.youtube.com/watch?v=wpWraoi-JNc

五月天Mayday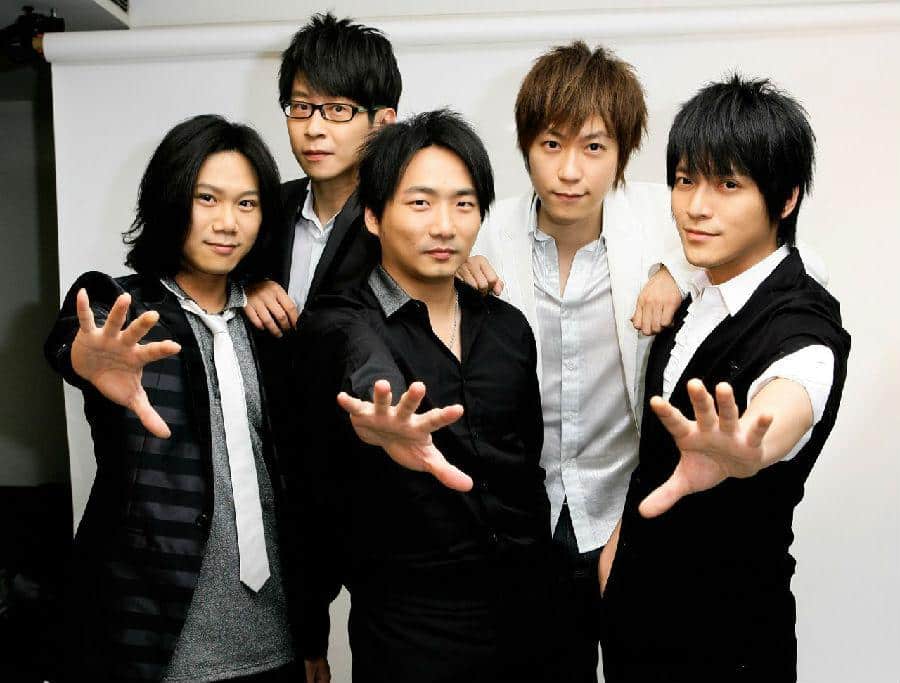 Mayday, also known as Wu Yue Tian, is a Taiwanese rock band composed of members Ashin (Wen Shangyi), Monster (Chen Xinhong), Stone (Shi Jinhang), Masa (Cai Shengyan), and Guan You (Liu Yanming). They have received numerous honors, including Best Band at the Global Chinese Music Awards, Most Popular Band in the Chinese Music Industry, Four Times Platinum Certification at the Second Life Golden Disc Awards in Taiwan, Best Band at the Singapore Golden Melody Awards, and Best Band in the Hong Kong and Taiwan region.
Some of Mayday's representative works include:
《志明与春娇》 (Zhìmíng Yǔ Chūnjiāo) – "A Chance Encounter"
《温柔》 (Wēnróu) – "Gentle"
《突然好想你》 (Tūrán Hǎo Xiǎng Nǐ) – "Suddenly Miss You"
《我不愿让你一个人》 (Wǒ Bù Yuàn Ràng Nǐ Yīgè Rén) – "I Don't Want You to Be Alone"
《后来的我们》 (Hòulái de Wǒmen) – "The Us Later"
7.痛仰Tong Yang
Tong Yang Band, formed in 1999, is a Chinese rock band. Since their formation, they have released a total of six albums and EPs, and have performed in numerous concerts and music festivals, amassing a large fan base that spans across different age groups and demographics. They have consistently remained at the forefront of Chinese rock music and are one of the few bands that have maintained a strong creative drive and successfully undergone transformations. As a veteran independent rock band, Tong Yang Band has gained immense popularity and influence through their impressive body of work and highly captivating live performances, solidifying their position as one of the most influential and popular bands in China.
8.逃跑计划Escape Plan

Escape Plan Band is a Chinese pop rock band composed of Mao Chuan, Ma Xiaodong, Gang Ang, and Hong Tao. In 2008, they released their debut EP, "Take Me Away," which earned them the Most Promising Band award at the Full Starlight Awards. On May 28, 2009, they won the championship at the Beijing finals of the "Worldwide Group Sound" band competition. In 2012, Escape Plan Band received four awards at the 4th Chinese Rock Midi Awards: Best Annual Rock Album, Best Annual Rock Song, Best Annual Rock Band, and Best Annual Rock Male Singer.
Escape Plan Band delivers highly infectious and captivating live performances, skillfully blending joy and emotion into a cohesive whole. Their polished and natural stage presence, combined with spontaneous bursts of energy, elevates the audience's emotions to their peak.
9.太极乐队Tai Chi Band

Tai Chi Band is a Hong Kong rock band that emerged during the vibrant music scene of the 1980s. They served as a pillar of the era and consisted of seven members: Albert Lu (雷有理), Patrick Lu (雷有挥), Edde Sing (盛旦华), Joey Tang (又建明), Ricky Chu (朱翰博), Ernest Lau (刘贤德), and Gary Tong (唐奕聪). In 1985, Tai Chi Band won the championship at the inaugural Non-mainstream Carlsberg Pop Music Festival with their song "Red Lips in the Scenic Wind." Their breakthrough hit was "Red Sports Car," and they have also produced notable works such as "Lost," "Shout," and "Cold-Blooded Man," which reflected the confusion and disillusionment of a lost generation.
10.二手玫瑰 Second Hand Rose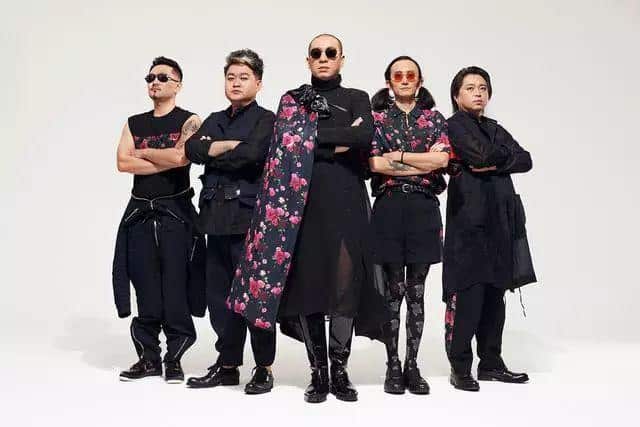 Second Hand Rose is a mainland Chinese rock band established in 1999. With a mission to "persist in creating Chinese-style rock music," they skillfully blend elements of Dongbei Errenzhuan (a traditional folk art form from Northeast China) with modern rock music. Their unique band style is characterized by exaggerated performances, distinctive stage costumes, satirical lyrics, and the whimsical incorporation of traditional Chinese musical instruments. Second Hand Rose Band has also engaged in cross-disciplinary collaborations, initiated rock exhibitions, and participated in art projects, becoming a symbol of cultural significance.
Don't miss out on expanding your knowledge – visit our Chinese learning resource page!
Immerse yourself in an unforgettable learning experience! – Book a Trial Chinese Learning Class