In 2022, Internet users who have no interest in Chinese language suddenly learned a new term online: "Bing Chilling."
What does Bing Chilling mean in Chinese?
Simply put, Bing Chilling is a play on words based on the similarity in pronunciation between "Bing Chilling" and "冰淇淋" (bīng qí lín), which means "ice cream" in Chinese.
However, it's important to note that this interpretation is not a standard or widely recognized meaning in Chinese.
What is bing chilling?
Bing chilling is this meme that came from a video of John Cena eating ice cream and speaking Chinese. Bing chilling (冰淇凌, the correct spelling in Chinese is bīng qí lín but it sounds like bing chilling so foreigners spell it that way) means ice cream.
What does John Cena say in bing chilling?
In this video, John Cena, the professional wrestler, and actor spoke chinese to promote his upcoming movie.
早上好,中国(Good Morning, China)
Zǎo shang hǎo, Zhōng Guó
现在我有冰淇淋(Now I have ice cream)
Xiàn zài wǒ yǒu bīng qí lín
我非常喜欢冰淇淋(I like ice cream very much)
Wǒ fēi cháng xǐhuān bīngqílín.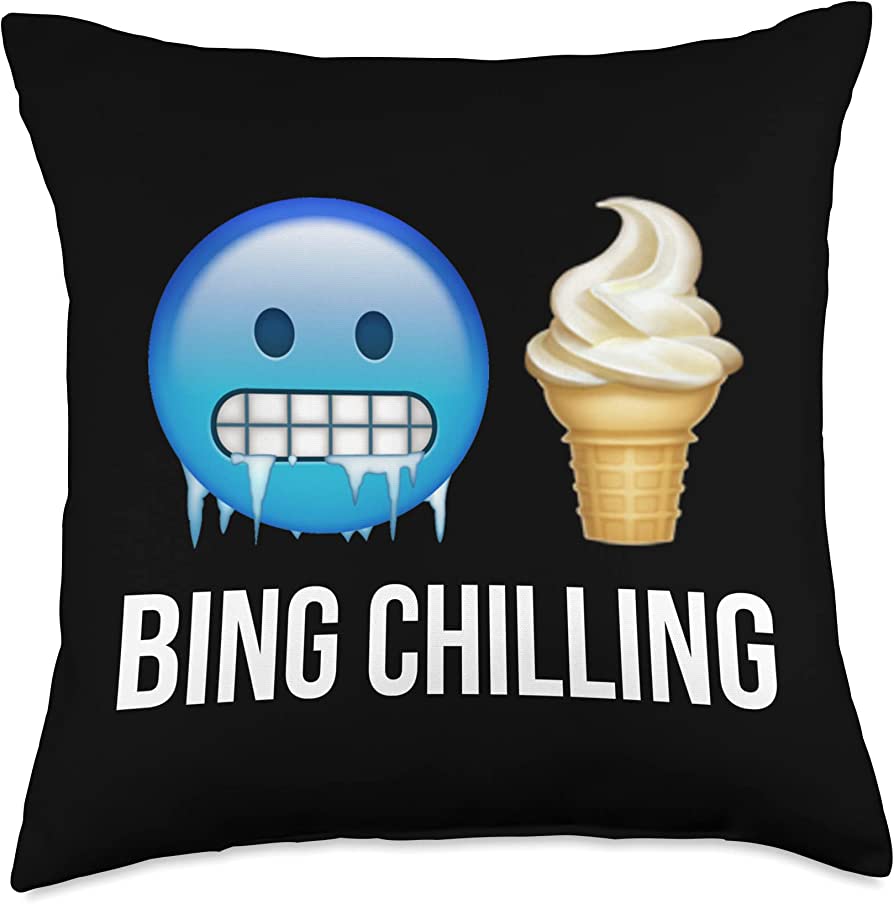 How to say bing chilling in Chinese?
Here are some sample sentences of using Bing Chilling "冰淇淋" (bīng qí lín) in conversations.
今天天气很热,我们去吃冰淇淋吧。 (Jīntiān tiānqì hěn rè, wǒmen qù chī bīng qí lín ba.) Translation: "It's very hot today, let's go eat some ice cream."
我最喜欢的冰淇淋口味是巧克力。 (Wǒ zuì xǐhuan de bīng qí lín kǒuwèi shì qiǎokèlì.) Translation: "My favorite ice cream flavor is chocolate."
你喜欢吃冰淇淋吗?有什么口味的冰淇淋你推荐吗? (Nǐ xǐhuan chī bīng qí lín ma? Yǒu shénme kǒuwèi de bīng qí lín nǐ tuījiàn ma?) Translation: "Do you like eating ice cream? Any ice cream flavors that you recommend?"
在夏天,我喜欢在海滩上散步,边走边吃冰淇淋。 (Zài xiàtiān, wǒ xǐhuan zài hǎitān shàng sànbù, biān zǒu biān chī bīng qí lín.) Translation: "In summer, I enjoy taking walks on the beach while eating ice cream."
过生日的时候,我会请朋友们来家里吃冰淇淋蛋糕。 (Guò shēngrì de shíhòu, wǒ huì qǐng péngyǒumen lái jiālǐ chī bīng qí lín dàngāo.) Translation: "On my birthday, I invite friends to my home to have ice cream cake."
孩子们玩得很开心,妈妈给他们买了冰淇淋作为奖励。 (Háizimen wán de hěn kāixīn, māma gěi tāmen mǎile bīng qí lín zuòwéi jiǎnglì.) Translation: "The children had a great time, and their mother bought them ice cream as a reward."
Want to learn more online conversational or Chinese buzzwords? Check out GoEast Mandarin's Posts on Chinese buzzwords.