In this globalized world, having an additional language skill is indeed an advantage. Just as Chinese parents worry about how to teach their children authentic English, parents living abroad also struggle with how to teach their children authentic Chinese.
Many parents have approached GoEast for advice on teaching their children Chinese. In most cases, they express their desire for their children to learn Chinese and be able to converse in the language. However, they often face the challenge of not having a Chinese-speaking environment around them. Parents inquire about effective methods to generate their children's interest in Chinese and encourage them to love speaking the language.
This is indeed a common situation, especially for children living in non-metropolitan areas, where they rarely have the opportunity to encounter Chinese speakers. Consequently, there is a lack of linguistic immersion in learning Chinese.
So, how does GoEast teach Chinese to children living overseas? Let's explore this topic in several sections.
Interdisciplinary Chinese Classroom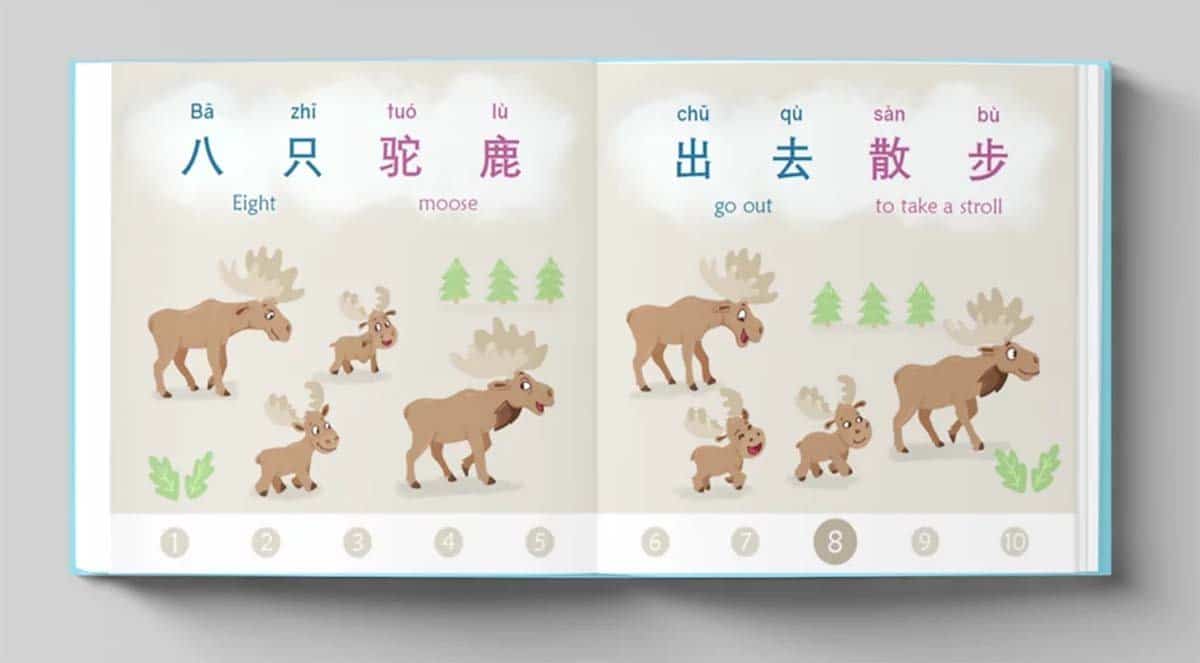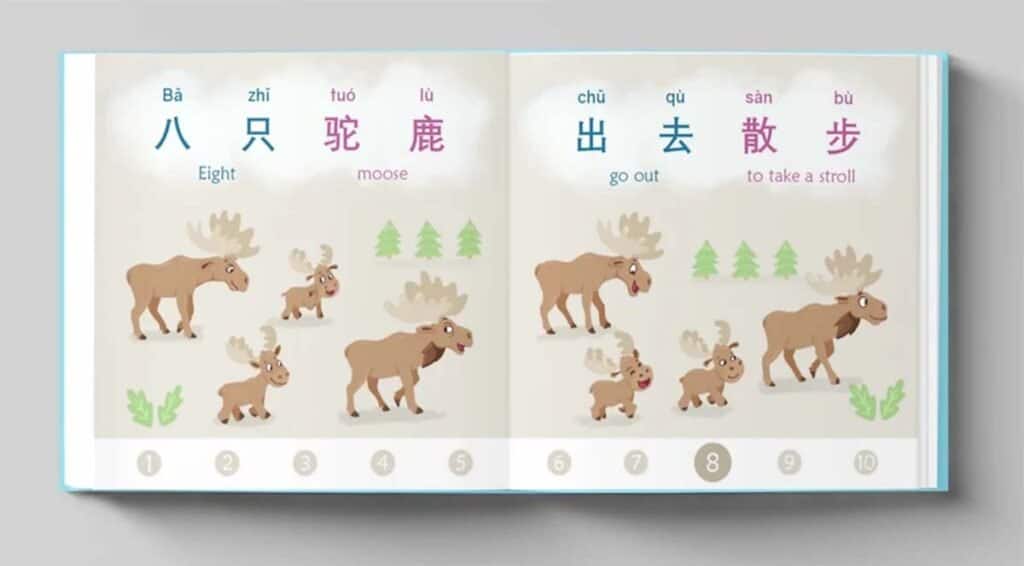 Most children living overseas lack a Chinese language environment. In their daily lives, Chinese does not play a significant role in their social interactions with peers. Apart from occasional everyday conversations they may encounter online or on television, overseas children have limited opportunities and motivation to use Chinese.
GoEast Mandarin offers an interdisciplinary Chinese classroom that aims to guide children to learn through Chinese as the core focus. It incorporates subjects such as mathematics, science, humanities, arts, and society. The curriculum aligns with the familiar subjects taught in their regular school classrooms and establishes a connection between children and the Chinese language through these academic topics. By providing practical opportunities to apply Chinese language skills and expanding their disciplinary thinking through Chinese, the program stimulates curiosity, fosters exploration, and nurtures creative thinking.
Image Association Memory Teaching
Compared to other written languages, Chinese characters are rich in spatial imagination. GoEast encourages children to observe the characteristics of each Chinese character in the real world and use familiar objects to connect new information. This approach builds a bridge of memory through the combination of association and drawing, facilitating the recognition and understanding of modern Chinese characters.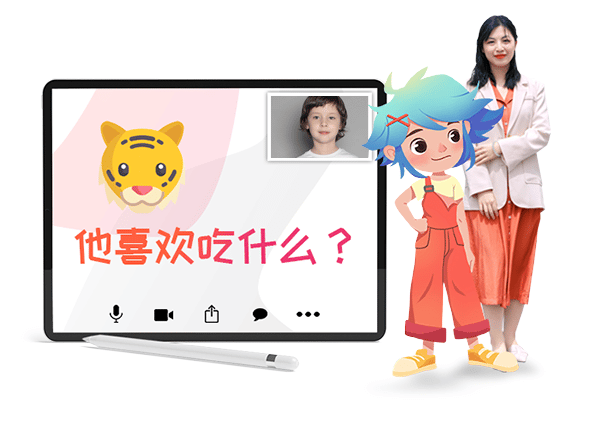 Child-Led Classroom
"Children are the protagonists of the classroom." GoEast guides children to actively participate in the classroom, emphasizing learning through exploration and discovery of the wonders of the Chinese language.
GoEast's interactive classroom goes beyond simple clicking and teacher-led instruction. It creates a multidimensional learning environment based on interdisciplinary knowledge. Teachers introduce Chinese language-related topics and empower children to take the lead by solving tasks, encouraging them to think critically and explore, ultimately finding answers and developing a sense of achievement and interest in learning Chinese.
Curriculum System Suitable for Children
GoEast's curriculum system is based on authoritative domestic and international teaching materials and educational systems. It adheres to internationally recognized cognitive standards and aligns with the Chinese National Curriculum for Chinese language proficiency, as well as the requirements of international Chinese proficiency tests such as HSK and YCT. It seamlessly integrates with the entrance assessment standards of renowned universities worldwide (e.g., IB, A-Level, AP, SAT2). Through immersive teaching methods, it comprehensively cultivates children's Chinese language skills and their ability to apply Chinese in various disciplines.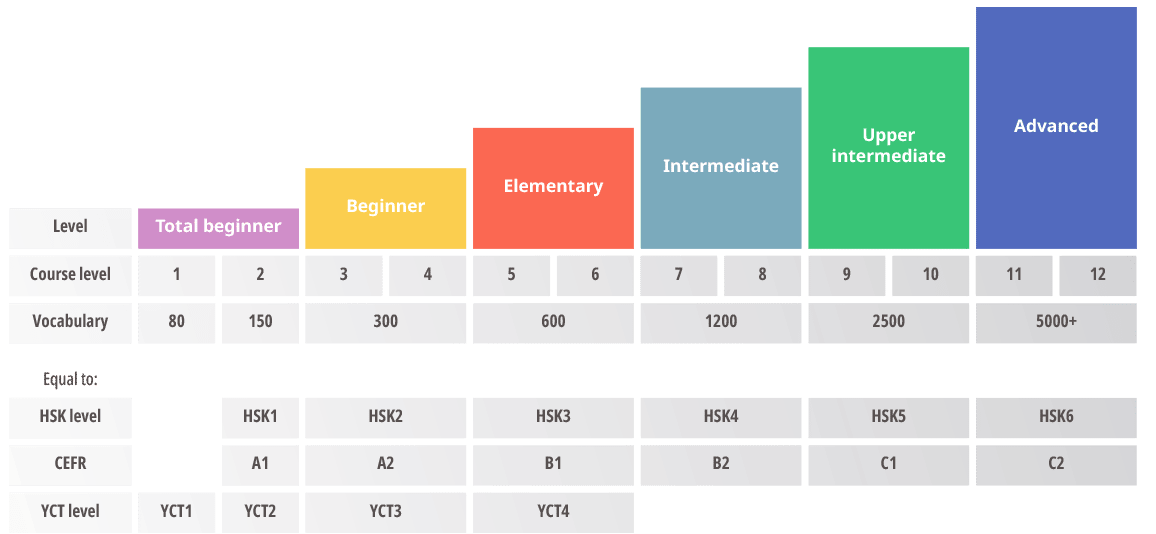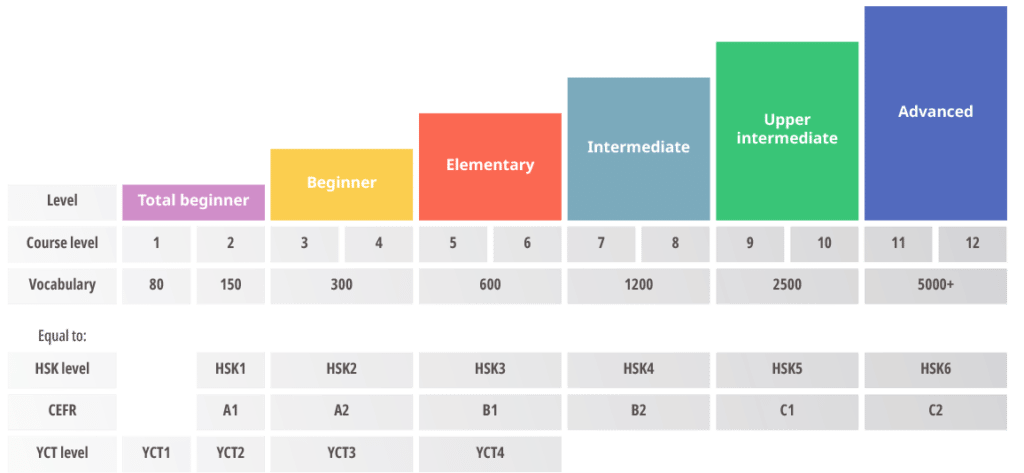 Professional Chinese Teaching Team
Accurate pronunciation is a definite advantage of native Chinese language teachers. The pronunciation and intonation children are exposed to will shape their own pronunciation and intonation. If the critical period of language learning from 3 to 8 years old is missed, correcting children's inaccurate pronunciation and incorrect language habits will require exponentially greater effort.
GoEast's teachers are graduates of prestigious domestic and international universities, holding bachelor's or master's degrees. They possess extensive experience in both online and offline Chinese language teaching. They excel in using various unique language teaching methods to guide children, adapting their teaching to each child's individual personality and providing personalized instruction.
Don't miss out on expanding your knowledge – visit our Chinese learning resource page!
Immerse your kids in an unforgettable learning experience! – Book a Trial Chinese Learning Class