Learning a language such as Mandarin Chinese can be difficult if you need to do it alone, especially if you don't live in China. This also applies to your children. It's also difficult if it's only learning. Luckily, our Chinese summer courses for kids are already a fun adventure so they don't feel like learning. But you as a parent can also help with this, with some fun activities.
We list four options here.
1) Watching a movie together
We have a whole list of Netflix and Chinese movies to learn Chinese here. We've updated the list with some Chinese movies and series for you and your children to watch.
2) Cook a Chinese meal
The Chinese kitchen is enormous, and it's much bigger than you might think, judging from the Chinese take-away options available where you live. (Chances are also that this isn't real Chinese food, but rather adjusted to foreign tastebuds…)
In any case, cooking a meal is a fun family activity, and you can turn it into a Chinese learning activity too.
You can make signs for the ingredients in Chinese Hanzi characters with Pinyin. It's even better if it's a typical Chinese meal, such as baozi, dumplings, or a rice meal.
Some of these recipes look difficult, but chances are they're not! Dumplings and baozi are pretty easy to make.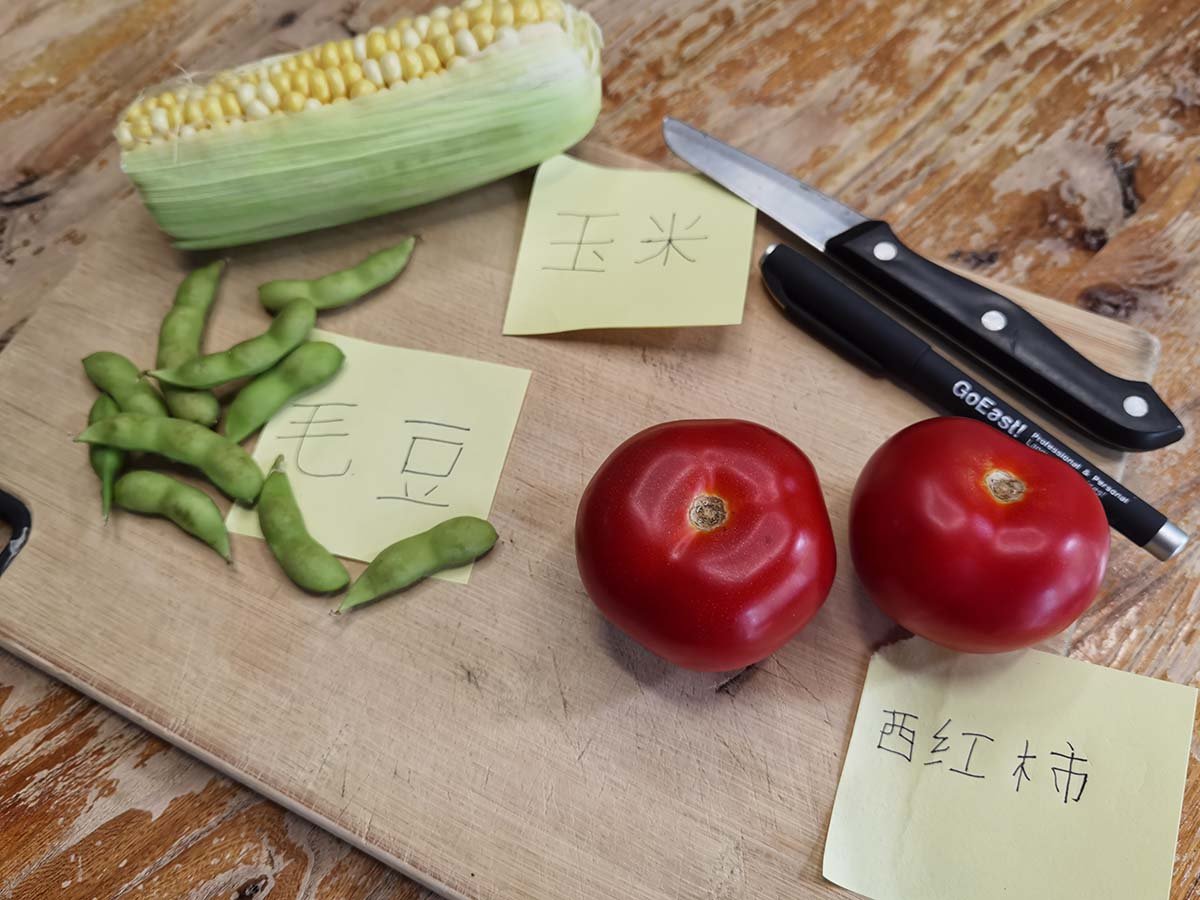 3) A "Chinese ten minutes"
You agree to only talk Chinese to each other for ten minutes (this can also be thirty minutes or a whole hour). You can also come up with some penalties if someone accidentally breaks that rule and speaks English or any other language — such as doing the dishes, taking the trash out, or giving candy.
4) Draw a decorated Hanzi character
Most kids love drawing. And Chinese Hanzi characters are kind of drawing too. You can let them pick a character they like, or the meaning they like, such as their favorite animal, or their favorite sport. The more they personally like the topic, the better. If your child is into football, you can let her or him write 踢足球 really big on an A4 or A3 paper, and then draw any associations she or he has with football.
---
You can also join our GoEast's summer courses for children. These are interactive online learning journeys that children will enjoy while effectively learning Mandarin.