Welcome to this scripted webinar based on a GoEastMandarin's online Chinese language course titled "Do All Chinese People Speak Mandarin? Putonghua VS Chinese Dialects." In this article, we provide a detailed transcription of the webinar, allowing you to delve into the fascinating topic of Mandarin and Chinese dialects. Whether you missed the original video or prefer reading the content, this article provides an in-depth exploration of the subject matter.
欢迎大家,Welcome to GoEast online workshop. We've got a fascinating topic for today: "Do All Chinese People Speak Mandarin? Putonghua VS Chinese Dialects." I'm Emily Wang, your friendly presenter for the day. I am the co-founder and since 2007, I've been passionately teaching Chinese and spreading the language love. On behalf of our team of 80 plus dedicated Chinese teachers at GoEast, I extend a warm welcome to all you ambitious Chinese learners out there!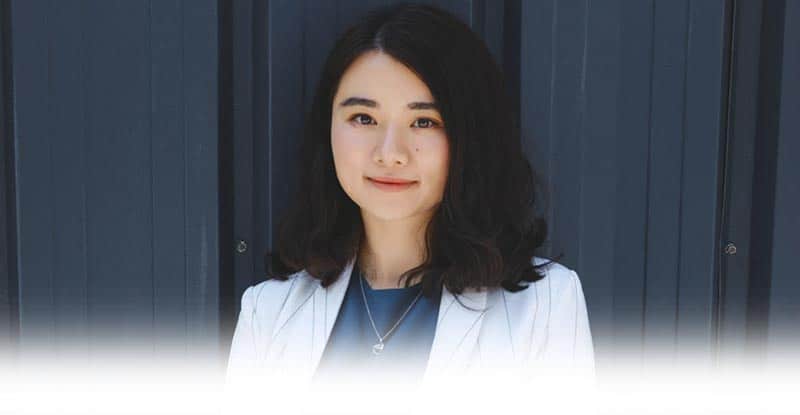 Additionally, we have our community manager, Dan Laoshi, joining us today. Dan is here to assist with any questions you may have and ensure that everything runs smoothly.
The overview of Chinese Languages (putonghua and dialects)
We all know China is a massive country with the world's largest population. And it is also a country with multiple ethnic groups. These three factors make the language landscape in China quite complex.
Do all Han people speak the same language?
The majority of the population belongs to the Han ethnic group (汉族), which makes up a significant portion of the Chinese population, 91.11% . The languages spoken by the Han people differ from those spoken by the other 55 minority groups. This is easy to guess. For the minority groups, there are over 130+ recognized languages.
However, do all Han people speak the same language? Not at all. Because with such a vast Han population spread across different regions, a wide range of distinct languages, known as "dialects" (方言), have developed.
How many Chinese dialects are there?
In fact, there are approximately 80 dialects in China, each with its own unique characteristics. Some famous ones include Cantonese, Hokkien (闽南话), Hakka (客家话), Sichuan dialect, Shanghai dialect, and East-Northern dialect. Let me tell you, they can be quite different. That is why we have the saying "老乡见老乡,两眼泪汪汪。", which means When fellow villagers meet fellow villagers, tears fill their eyes.
How do people communicate with one another? That's where the official language comes into play: Standard Chinese, also known as Putonghua. You might often hear it referred to as Mandarin or simply Chinese. This standardized language allows people from different regions to communicate and understand each other.
How is the official language "Putonghua" formed?
What is Putonghua?
Putonghua, it is based on the Beijing dialect, based on the dialect of the north area as the basic vocabulary, based on the modern works written in everyday language as the grammatical norms and serves as the standard form of spoken and written Chinese across the country.
The term "Putonghua" translates to "common speech" or "common language," emphasizing its role in promoting communication and understanding among the diverse linguistic groups within China. It provides a standardized framework for pronunciation, grammar, and vocabulary, enabling people from different regions to communicate effectively.
How wide is Putonghua used in China?
As of 2020, the nationwide Mandarin proficiency rate has skyrocketed to an impressive 80.72%, from 53.06% back in 2000. Along the vibrant east coast and among the younger generations, this rate soars even higher.
So, what does this mean to you? Well, if you find yourself in China, speaking Mandarin opens doors to communicate with the majority of people. No need to stress about learning multiple languages.
Unifying the language is not an easy thing. It takes quite an effort to promote Putonghua. Just to mention a few milestones:
1955: Official documents were published to establish the name "Putonghua"; "Draft of Simplified Chinese Character Scheme" was discussed and approved .
1958: The "Chinese Pinyin Scheme" was passed.
1990: Promote Putonghua in primary schools
1998: National Putonghua Week was established
2000: the "Law of the People's Republic of China on the Standard Spoken and Written Chinese Language" was promulgated, officially establishing Putonghua (Standard Mandarin) as the national standard language in China.
The evolution of the Chinese common language
Putonghua didn't just pop out of thin air. We're talking about a linguistic legacy that goes back over 3000 years! You see, throughout history, there were various names for this common language, all rooted in different dialects.
Now, here's a brain teaser for you: Ever wondered why certain dialects were chosen by different dynasties? Take a wild guess! Ding, ding, ding! You got it! Often, the chosen dialect happened to be the one spoken in the capital, the heart of political power. Makes sense, right? So, let's unravel the story behind the evolution of the Chinese common language and how it became the linguistic powerhouse it is today.
Yayan 雅言
Let's first take a thrilling trip back in time to the glorious Zhou Dynasty, spanning from 1046 BC to 246 BC. It's like the Ancient Rome period of Chinese history. It's captials are today's xi'an(西安) and louyang(洛阳), which are in the middle of China (中原).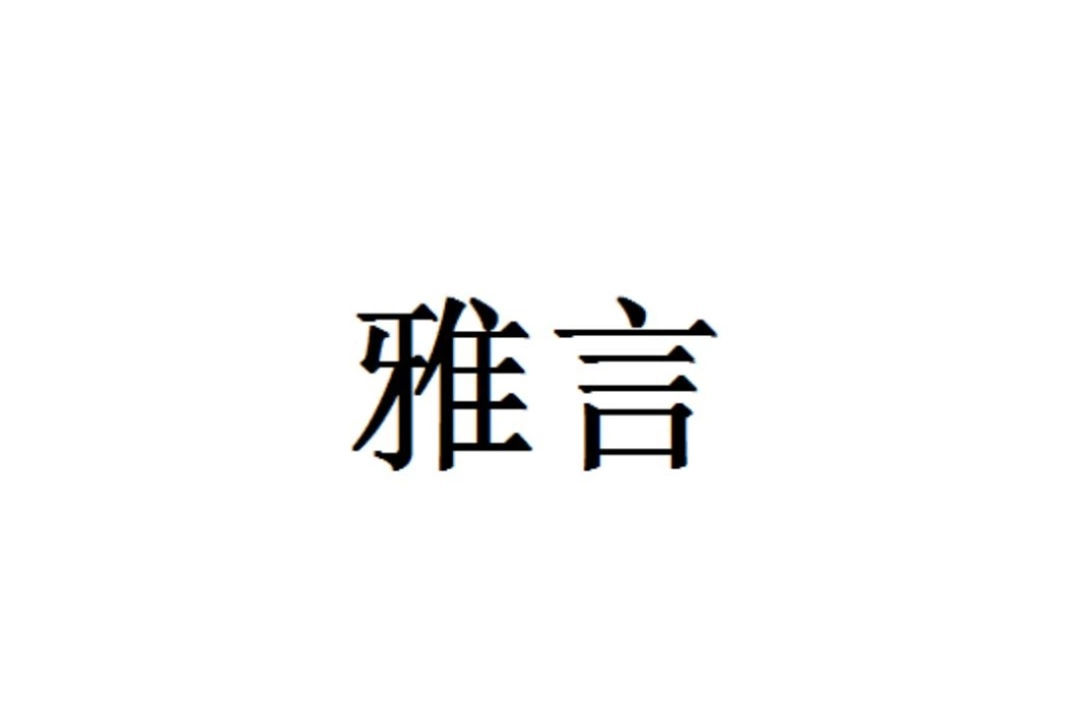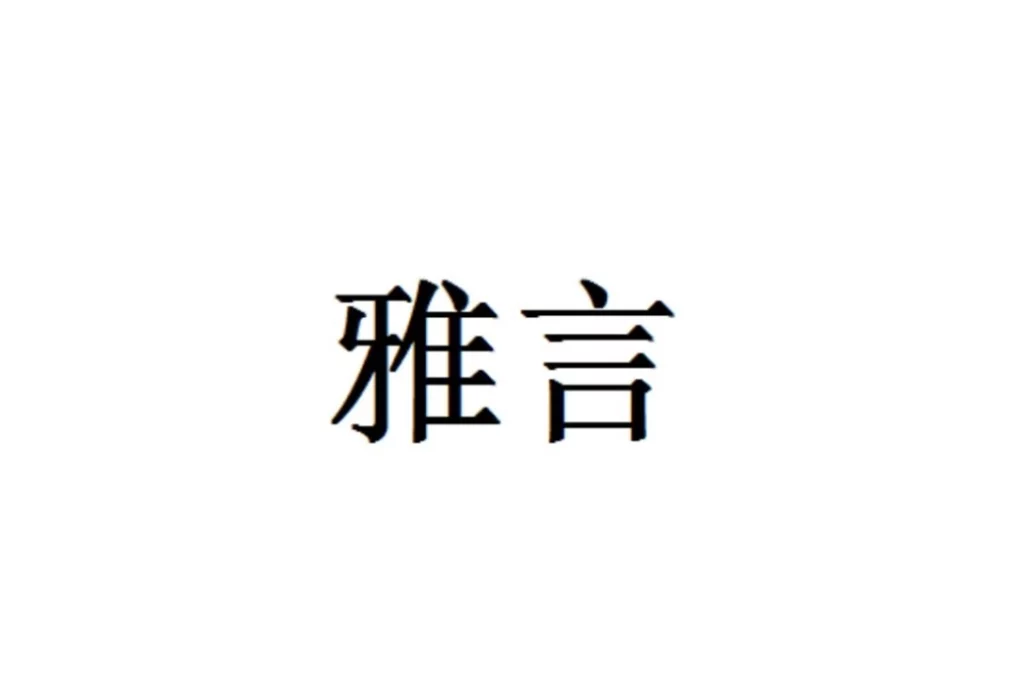 Now, let's zoom in on a linguistic gem from that era. It's called Yayan (雅言), the first official common language recorded back then. It sprang from the Xi'an and Luoyang dialects. Fun fact: Ever heard of Confucius? Well, in The Analects of Confucius, it's mentioned that:
"子所雅言,《诗》、《书》、执礼,皆雅言也。
Zǐ suǒ Yǎ Yán, Shī, Shū, zhílǐ, jiē Yǎ Yán yě.
The Master used the correct pronunciations when speaking of the Odes and Documents or the conduct of rituals. On all such occasions, he used the correct pronunciations."
Now, get this: Yayan was the go-to language for quite a while. Even as dynasties came and went, the political center remained in the northern region, around Xi'an and Luoyang. So, Yayan continued to reign supreme as the common language.
But hold on! Fast forward to the magnificent Tang Dynasty (AD 618- AD 907). The southern part of China witnessed an economic boom, leading to a pressing need for unity between the north and south. Guess what happened? The common language, in a bid to embrace the changing times, absorbed many elements from the Nanjing dialect, as Nanjing rose in prominence.
Yayan is ancient Chinese. It is very different from modern Mandarin, Putonghua we speak now.
Guanhua 官话
The common language continued to evolve. Let's take a look at the magnificent Yuan Dynasty, ruled not by the Han people, but by the mighty Mongols. Picture this: a dynasty of conquerors shaping the linguistic landscape.
During this time, the Mongol rulers established a language standard known as "Guanhua," inspired by the vibrant language spoken in Dadu, which we now know as Beijing. Here's the twist: Guanhua was already strikingly similar to the modern Beijing dialect! It laid the groundwork for what would eventually become our beloved Mandarin, putonghua.
For the next few dynasties, Guan hua was the common language, but there was the competition between the Beijing dialect and the Nanjing dialect during different dynasties. It was like a language showdown! At times, Nanjing took the spotlight as the political and economic center, causing the Nanjing dialect to gain influence and challenge the dominance of the Beijing dialect in the Guanhua arena. But how did the Beijing dialect win in the end?
The famous Emperor Yongzheng(雍正, AD1723 – 1735) in Qing Dynasty played an important role. The Qing Dynasty formally designated Beijing dialect as the standard Guanhua and Emperor Yongzheng required officials at all levels to use Guanhua in official duties, such as presenting reports, reading imperial edicts, adjudicating legal cases, and participating in official activities. The use of local dialects was strictly prohibited.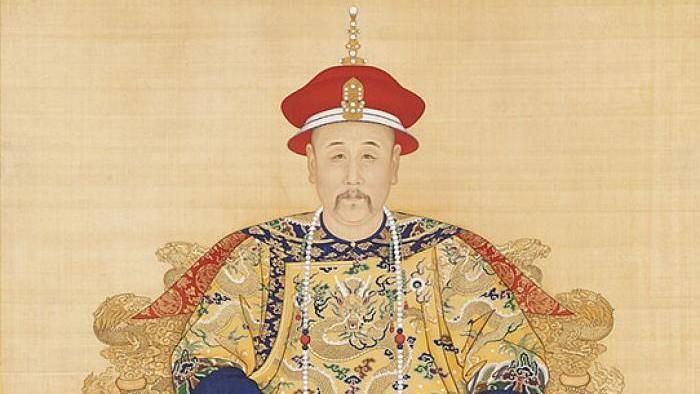 And another credit should go to the world of drama and literature. The dramas of the Jin and Yuan dynasties, along with the novels of the Ming and Qing dynasties, found their inspiration in the northern dialects. Think epic tales like "Romance of the Three Kingdoms," "Water Margin," "Journey to the West," "The Scholars," and "Dream of the Red Chamber."
These iconic works marked a shift towards a new style of vernacular literature, capturing the essence of the spoken language.And guess what? This literary revolution led to the rapid spread of the Beijing dialect and other northern dialects throughout the country. It was like a linguistic wildfire, igniting a nationwide wave of communication.
By the mid-Qing Dynasty, the influence of Beijing dialect surpassed that of the Nanjing dialect, and in 1909, the standard pronunciation for the national language was officially based on Beijing dialect.
Guoyu 国语
In 1909, a new name was given to the common language – "Guoyu" (国语), which translates to "national language." This occurred during the Qing Dynasty, but soon after, the Qing government was overthrown, and the Republican era (中华民国, 1912-1949) began. Throughout this period, various attempts were made to standardize the pronunciation of Guoyu.
In 1913, the Ministry of Education of the Beiyang government organized a "Unified Pronunciation Conference." Its goal was to establish a unified pronunciation based on the Beijing dialect while taking into account both the northern and southern dialects. The method they employed may sound a bit peculiar – it involved voting on the pronunciation of each character to determine the standard pronunciation for the most common 6500 characters. The conference consisted of 80 representatives, with 17 from Jiangsu, 9 from Zhejiang, 8 from Zhili, and 4 each from Guangdong, Hunan, and Fujian.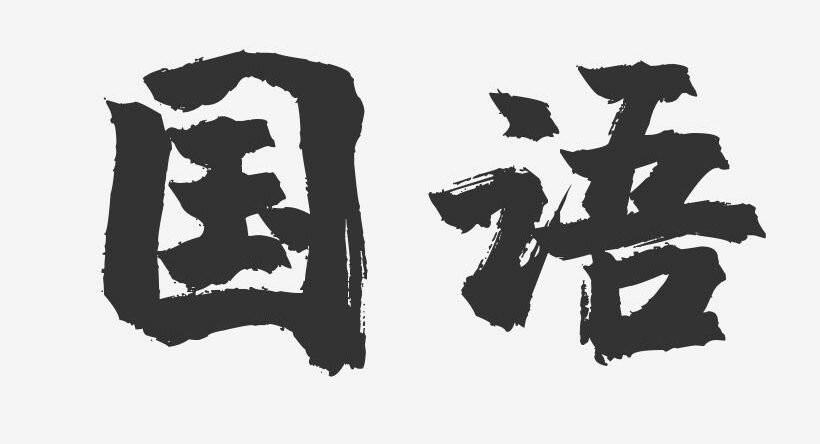 As you can see, more than half, 46 representatives, were from Southern China. As a result, the standard pronunciations, known as "guoyin," incorporated elements from both the northern and southern dialects. However, this approach faced resistance due to its inconsistent nature and the difficulties it posed for teaching and learning.
In 1917, Wu Zhihui compiled the "National Pronunciation Dictionary" (《国音字典》) based on the guoyin.
The dispute between "jīngyīn" (京音), representing the pronunciation of the Beijing dialect, and "Guóyīn" (国音), representing the national pronunciation, erupted in 1920. The promotion of Guoyin coincided with the May Fourth Movement, a time when public opinion in the country leaned towards comprehensive Westernization. A significant number of young students who had studied abroad in Europe and America actively participated in discussions on Chinese language reform and played a crucial role in shaping the language.
Finally, in 1932, the Ministry of Education officially announced the "Commonly Used Vocabulary of National Pronunciation" (《国音常用字汇》), which established the "New National Pronunciation" as the standard pronunciation. The preface of this vocabulary clearly stated that it was based on the "standard pronunciation of Beijing," specifically referring to the "modern pronunciation of Beijing." This eventually evolved into what we now know as Putonghua, or Mandarin Chinese, today.
Is Mandarin Chinese spoken in other parts of the world?
Absolutely! Putonghua, or Mandarin Chinese, is not only spoken in Mainland China but also serves as the official language in regions such as Hong Kong, Macau, Taiwan, and Singapore. Additionally, Mandarin Chinese is spoken in various countries and regions across East and Southeast Asia, including Malaysia, Indonesia, Vietnam, Burma, Thailand, and more.
However, it's important to note that Mandarin Chinese goes by different names in different areas. In Mainland China, it is referred to as Putonghua, while in Taiwan, it is known as Guoyu (国语), and in other East and Southeast Asian regions, it is called Huayu (华语). But are they all the same?
Initially, they were based on the standardized pronunciation established in the "Dictionary of Standard Mandarin Chinese." ( 《国音常用字汇》,1932). However, they have evolved separately since 1949, incorporating local languages, primarily seen in vocabulary differences. For example, the word for "taxi" in Putonghua is "出租车" (chūzūchē), while it is "计程车" (jìchéngche) in Taiwan's Guoyu and "德士" (déshì) in Singapore's Huayu.
Another significant difference lies in Chinese characters. Simplified Chinese characters were introduced in Mainland China in 1955, but other countries like Singapore adopted them much later. Taiwan, on the other hand, still predominantly uses traditional characters.
However, with China's opening up, the gaps between Putonghua and other varieties of Mandarin Chinese have been narrowing, especially since the 1990s, as other regions have been incorporating more elements from Putonghua.
So, if you are learning Chinese, Putonghua is undoubtedly the top choice to master this widely spoken and influential language.
A Brief Overview of Chinese Dialects
Will Mandarin Eliminate Dialects and other languages?
This is a complex and ongoing topic.
From the official perspective, while the central government has implemented policies promoting the use of Mandarin in education, media, and official settings, which contributed to the prominence of Mandarin; it also passes laws to protect dialects and languages of minority groups:
The Constitution of the People's Republic of China stipulates: "All ethnic groups have the freedom to use and develop their own languages and scripts."
Premier Zhou Enlai clarified in his report "The Current Task of Language Reform": "We promote Putonghua (Mandarin Chinese) to eliminate barriers between dialects, not to prohibit or eradicate dialects. Is the promotion of Putonghua meant to prohibit or eradicate dialects? Certainly not. Dialects will continue to exist for a long time. Dialects cannot be prohibited by administrative orders or eliminated by artificial means. In promoting Putonghua, we need to differentiate between the elderly and the young, national activities and local activities, today and tomorrow. We can not make sweeping generalizations. On the contrary, those who can only speak Putonghua should also learn some local dialects in order to better understand the working masses in various dialect regions."
《中华人民共和国宪法》规定:"各民族都有使用和发展自己的语言文字的自由"
周恩来总理在《当前文字改革的任务》报告中就阐明:"我们推广普通话,是为了消除方言之间的隔阂,而不是禁止和消灭方言。推广普通话是不是要禁止或者消灭方言?自然不是的。方言是会长期存在的。方言不能用行政命令来禁止,也不能用人为的办法来消灭。推广普通话,要区别老年和青年,要区别全国性活动和地方性活动,要区别今天和明天,不能一概而论。相反地,只会说普通话的人,也要学点各地方言,才能深入各个方言区的劳动群众。"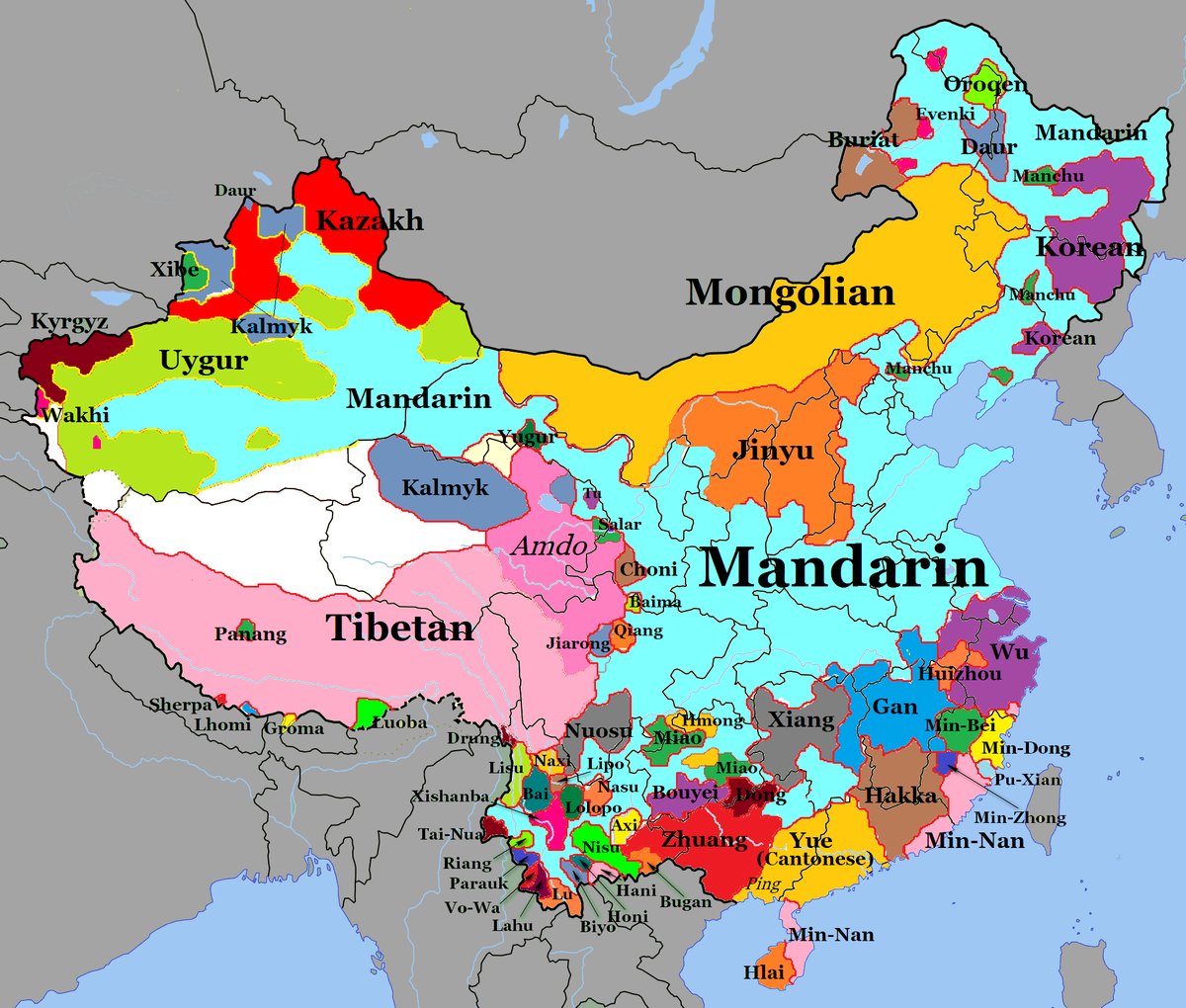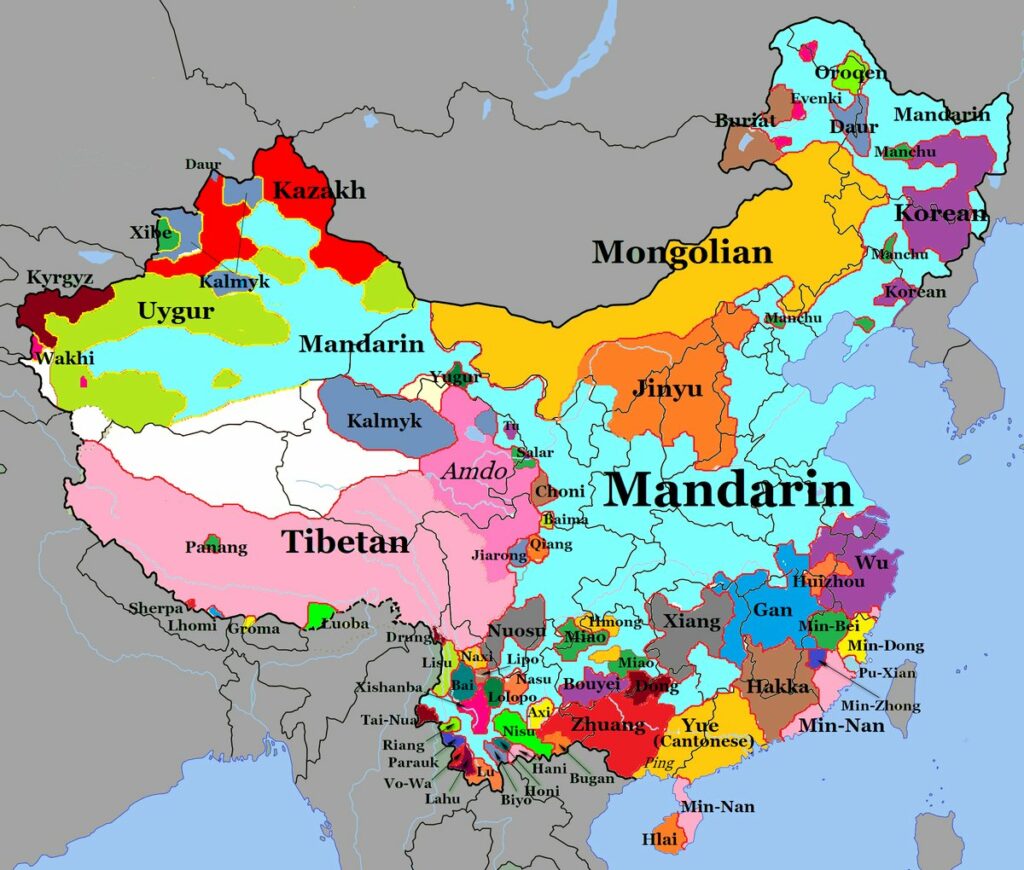 The truth is, Mandarin's rise to prominence has had an impact on the usage of dialects, especially among the younger generation who predominantly learn and communicate in Mandarin. It's interesting to note that many GoEast teachers are proficient in both Mandarin and a dialect, but their children only speak Mandarin. However, this has sparked the interest of linguistic scholars who dedicate themselves to documenting and studying various dialects.
But let me make one thing clear: languages are not stagnant entities; they influence and interact with each other. Instead of expecting Mandarin to completely eradicate dialects, a more realistic approach is to acknowledge the continued dominance of Mandarin while preserving the cultural wealth and diversity that dialects bring to China.
In fact, we can witness the emergence of some vibrant dialects in China today, which play a significant role in shaping the local culture. So, at this live event, I'll have the pleasure of introducing and teaching you about five major dialects that contribute to China's linguistic landscape.
Cantanose 粤语
Cantonese, also known as Yue Chinese, is primarily spoken in the Guangdong province, including the vibrant city of Guangzhou, as well as in Hong Kong and Macau. It has a significant influence on China and Chinese culture in various ways. It has over 10 million users.
Firstly, Cantonese has a rich history and has been widely spoken for centuries. It has a distinct identity and is seen as a representative of southern Chinese culture. Many iconic Cantonese traditions, such as Cantonese opera, dim sum cuisine, and lion dances, have become synonymous with Chinese cultural heritage.
Cantonese also played a crucial role in the economic development of southern China. The region's strategic location, combined with the entrepreneurial spirit of Cantonese speakers, led to flourishing trade and business activities, contributing to the overall prosperity of China.
Furthermore, Cantonese has made a significant impact on popular culture, especially through Cantonese films and music. Hong Kong's entertainment industry, renowned worldwide, largely relies on Cantonese as the medium of expression. Cantonese movies and songs have gained immense popularity and have even influenced Mandarin-speaking regions.
In terms of its characteristics, Cantonese is known for its distinctive phonetics, tonal system, and unique vocabulary. It has nine tones, which add complexity and expressiveness to the language. Cantonese speakers are often praised for their melodious and expressive intonation, making conversations lively and engaging. For example, 你好ni3hao3,it is nei5hao3 in Cantonese. And you say "先喝茶" in Mandarin, but "喝茶先" in Cantonese.
Cantonese also has a reputation among other Chinese people. Some perceive it as elegant, refined, and even sophisticated, given its association with Hong Kong's cosmopolitan culture. It has been dubbed the "language of movies" due to its influence on the Hong Kong film industry. Many Mandarin speakers admire Cantonese for its artistic and cultural contributions.
In summary, Cantonese holds a special place in China and Chinese culture. It has left an indelible mark through its historical significance, economic contributions, cultural traditions, and artistic expressions. Its distinct characteristics and the impression it gives to other Chinese people make it a beloved and cherished dialect in the linguistic tapestry of China.
Beijing Dialect 北京话
As the dialect spoken in the capital city of China, Beijing Dialect holds significant influence and has unique characteristics that set it apart.
One of the notable aspects of Beijing Dialect is its historical importance. Beijing has served as the political and cultural center of China for centuries, making the dialect influential in shaping the standard Mandarin spoken throughout the country. Many historical documents, classical literature, and influential speeches were delivered in Beijing Dialect, cementing its role in Chinese language and culture.
Beijing Dialect has also made a profound impact on Chinese culture and arts. Traditional Peking Opera, known for its elaborate costumes, distinct singing style, and dramatic movements, is performed in Beijing Dialect. The dialect's intonation and pronunciation nuances enhance the expressiveness and authenticity of Peking Opera performances, making it a hallmark of Beijing's cultural heritage.
In terms of characteristics, Beijing Dialect is known for its soft and flowing tones. It has a relatively neutral tone compared to some other Chinese dialects, giving it a smooth and melodic quality. However, it still retains the distinct tonal system of Mandarin Chinese, with four tones and one neutral tone.
The Beijing dialect is also characterized by its unique vocabulary and slang. The use of colloquial expressions and local phrases adds color and flavor to conversations in Beijing. Many famous Beijing idioms and proverbs have become part of the broader Chinese language and are widely recognized and used by Mandarin speakers across the country.
When it comes to the impression it gives to other Chinese people, Beijing Dialect is often associated with authority, prestige, and elegance. As the dialect spoken in the political center of China, it carries a sense of importance and influence. Beijing Dialect speakers are seen as knowledgeable and well-spoken, embodying the essence of Mandarin as the standard language of China.
Typical Expressions:
没事儿méishì'r.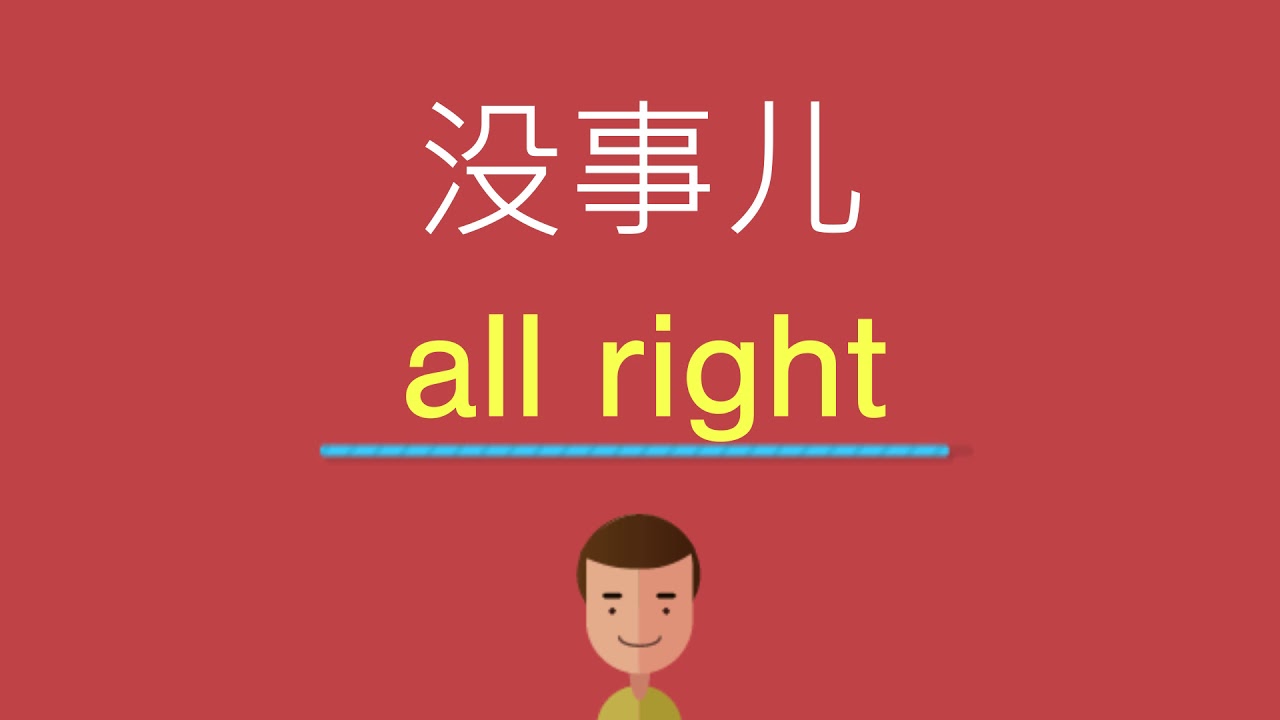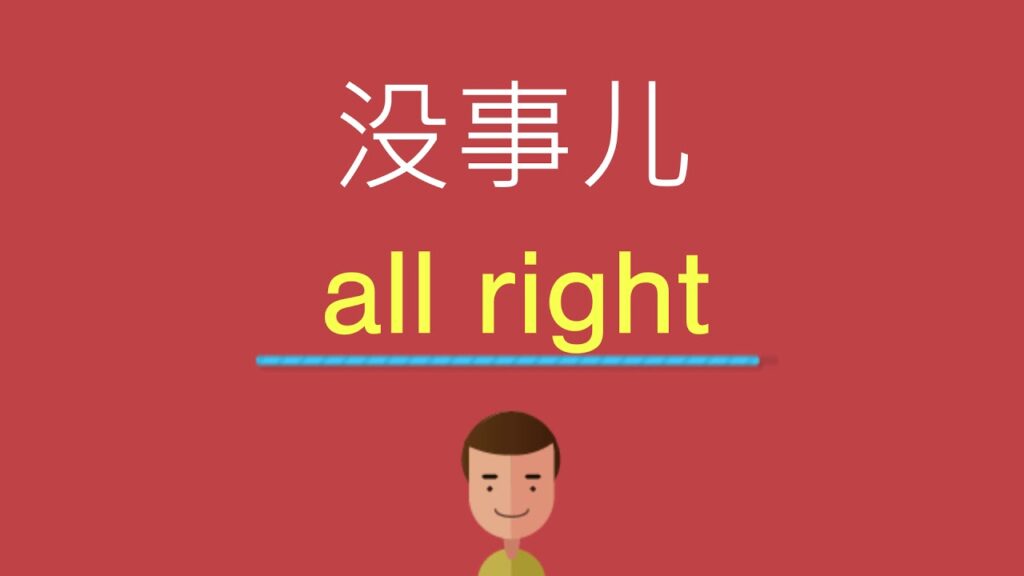 Northeastern Mandarin 东北话
Originating from the northeastern region of China, including provinces such as Liaoning, Jilin, and Heilongjiang, Dongbei Hua has its own unique charm and characteristics.
Dongbei Hua is known for its lively and vibrant nature, reflecting the lively spirit of the people in the region. It has a distinct pronunciation style that sets it apart from other Mandarin dialects. One notable feature is the pronunciation of the "er" sound as "r," giving it a more robust and energetic tone. This pronunciation difference often leads to the stereotype that Dongbei Hua speakers have a strong and hearty personality.
One of the distinguishing aspects of Dongbei Hua is its rich vocabulary and colorful idiomatic expressions. Dongbei Hua speakers have a knack for creating catchy phrases and humorous slang, adding a playful and humorous element to their conversations. This linguistic flair has contributed to Dongbei Hua's reputation for being entertaining and lively.
Dongbei Hua also reflects the cultural identity of the Northeastern region. It embodies the characteristics and traditions of the people living in this area, often associated with their resilience, straightforwardness, and warm-heartedness. The use of local proverbs and idioms in Dongbei Hua conversations adds depth and cultural richness to the language.
In terms of its influence on Chinese culture, Dongbei Hua has contributed significantly to the country's comedic and entertainment scene. Many famous comedians, actors, and performers from the Northeastern region have brought their unique Dongbei humor and wit to the national stage, making Dongbei Hua an integral part of Chinese entertainment.
Dongbei Hua also plays a role in shaping the culinary landscape of China. Northeastern cuisine, known for its hearty and bold flavors, is often associated with Dongbei Hua. From delicious dumplings to hearty stews, the food culture of the region is intertwined with the language, creating a sensory experience that reflects the vibrant nature of Dongbei Hua.
Typical Expressions:
没有 mèiyou
东北人 dōngběi yén
破 pè
走一个 zǒu yī ge
你瞅啥 nǐ chǒu shá.
Sichuan Dialect 四川话
Originating from the southwestern province of Sichuan in China, Sichuanese has its own distinctive characteristics, cultural influence, and charm.
Sichuanese is renowned for its melodic and rhythmic tones, which give it a musical quality. It is known for its rich intonation and emphasis on tone variations, making conversations in Sichuanese lively and expressive. This tonal aspect adds a unique flavor to the language and contributes to its overall charm.
One of the standout features of Sichuanese is its abundant use of local slang, idioms, and unique vocabulary. Sichuanese speakers have a rich repertoire of colorful expressions and colloquialisms that bring vibrancy and humor to their conversations. The language is known for its witty and humorous nature, and Sichuanese comedians and actors have made significant contributions to Chinese entertainment with their comedic performances.
Sichuanese cuisine, famous for its bold and spicy flavors, has gained international recognition and has influenced the culinary landscape not only in China but also worldwide. Many iconic dishes, such as Mapo Tofu and Kung Pao Chicken, originated in Sichuan and are closely associated with the region. The language of Sichuanese reflects the passion and enthusiasm for food, and its unique vocabulary related to cuisine adds an extra layer of enjoyment to culinary conversations.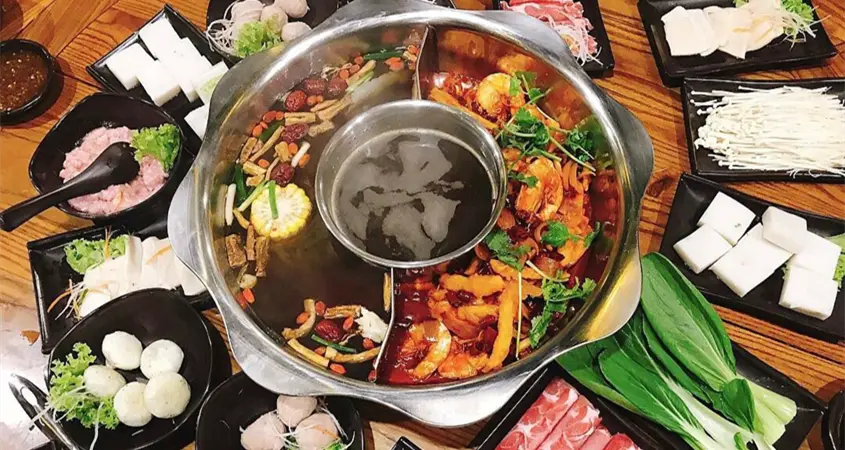 The warm and hospitable nature of Sichuanese people is often reflected in their language. Sichuanese speakers are known for their friendliness, humor, and easygoing demeanor. Interactions in Sichuanese often carry a sense of warmth and conviviality, creating a welcoming and engaging atmosphere.
Shanghai Dialect 上海话
Originating from the bustling city of Shanghai in China, Shanghainese carries its own unique charm, characteristics, and cultural influence.
Shanghainese is known for its soft and gentle tones, giving it a melodic and pleasant sound. It is characterized by its distinctive pronunciation, which differs from Mandarin Chinese. Shanghainese speakers often use a mix of nasal sounds and soft consonants, creating a soothing and lyrical effect when spoken.
One of the notable features of Shanghainese is its rich vocabulary and expressions. The language incorporates a significant amount of loanwords from other languages, such as English, Japanese, and various Chinese dialects. This linguistic fusion adds a cosmopolitan touch to Shanghainese, reflecting the city's historical role as an international trade hub.
Shanghainese culture, deeply rooted in the vibrant city of Shanghai, has had a significant impact on Chinese art, literature, and entertainment. Shanghai-style opera, also known as "Huju," is a renowned traditional art form that features unique singing techniques and elegant performances. Shanghainese cuisine, famous for its delicate flavors and emphasis on fresh ingredients, has also contributed to the culinary diversity of China. Dishes like "xiaolongbao" (soup dumplings) and "shengjian mantou" (pan-fried buns) are iconic examples of Shanghai's culinary heritage.
Shanghainese people are often regarded as sophisticated and cosmopolitan, reflecting the city's historical and cultural significance. The language carries a sense of urbanity and elegance, and Shanghainese speakers are known for their witty humor, quick wit, and subtle expressions. Shanghainese conversations often carry a lively and engaging atmosphere, filled with wordplay, puns, and clever observations.
Visit our resource page to access best resources to learn Mandarin Chinese.
Discover the captivating world of Chinese dialects firsthand by joining our online trial class or booking a personalized meeting with our experienced Chinese teachers.
Don't miss out on the original YouTube video for clear pronunciations.