The Chinese nation is known for its hardworking and courageous people, and throughout the thousands of years of Chinese history, it has given birth to many individuals who have changed the world. In this article, we will delve into the lives of 9 Chinese Person (people) who have made a significant impact on the world. From groundbreaking inventors to influential thinkers, these remarkable individuals have left an indelible mark on human civilization.
8 Most Influential Chinese Person (people) that Changed the World
1. 孔子Confucious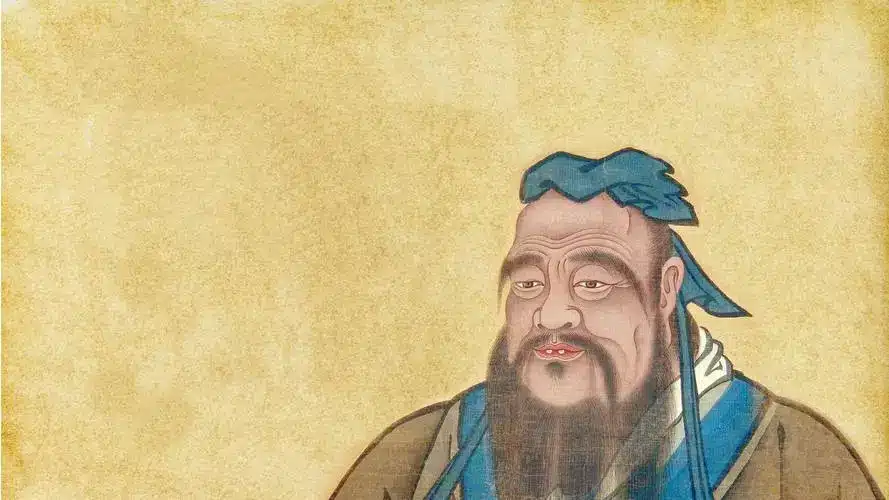 Confucius, or as we call him in Chinese, "Kǒngzǐ" (孔子). Confucius was a philosopher, teacher, and political thinker who lived during the Spring and Autumn period in ancient China. His teachings and ideas have had a profound influence on Chinese culture and beyond.
Confucius believed in the importance of moral values, social harmony, and the cultivation of personal virtues. His philosophy, known as "Confucianism" (Rújiā, 儒家), emphasized the principles of filial piety (Xiào, 孝), respect for elders, and the pursuit of knowledge and self-improvement.
One of Confucius' most famous teachings is the concept of the "Golden Rule" or "Do Unto Others" (Rén yì, 仁义), which advocates treating others with kindness, compassion, and empathy. He also emphasized the significance of proper conduct in interpersonal relationships and the importance of maintaining social order through ethical behavior.
Confucius' ideas and teachings have shaped the moral and social fabric of Chinese society for centuries and continue to be highly regarded today. His profound influence extends not only to China but also to various parts of the world, making him a truly iconic figure in human history.
2. 蔡伦Cai Lun
Cai Lun, also known as Ts'ai Lun (蔡伦). Cai Lun was a eunuch and official during the Eastern Han Dynasty in China. He is credited with the invention of paper, a revolutionary development that changed the course of human communication.
Cai Lun's invention of paper (zhǐ, 纸) was a significant advancement from the previous writing materials such as bamboo slips and silk. His process involved using tree bark, rags, and other plant fibers, which were soaked, mashed, and pressed into thin sheets. This innovation made writing more accessible, affordable, and convenient, leading to the widespread use of paper as a medium for written records, literature, and knowledge preservation.
Cai Lun's contribution to the development of papermaking (zhǐzhì, 纸制) revolutionized not only the field of communication but also had a profound impact on art, education, administration, and the dissemination of ideas. The invention of paper allowed for the exchange of information, the spread of literacy, and the preservation of historical records.
Thanks to Cai Lun's ingenuity and invention, the world has benefitted from the durable and versatile material that is paper, which has shaped the course of human civilization. His legacy as the inventor of paper continues to be celebrated as a monumental achievement in the history of technology and culture.
3. 秦始皇First Emperor of Qin
Qin Shi Huang, also known as the First Emperor of Qin (秦始皇). Qin Shi Huang was the ruler of the Qin Dynasty and played a pivotal role in unifying China.
Qin Shi Huang's reign marked the beginning of the imperial era in China. He established a centralized bureaucratic system and implemented a series of reforms, including standardizing weights and measures, currency, and the Chinese script. His most remarkable achievement was the construction of the Great Wall of China (Chángchéng, 长城), a colossal feat of engineering designed to protect the northern borders from invasions.
Qin Shi Huang is best known for his grand project of unifying the various states of China into a single empire. He accomplished this through military conquests and political consolidation, effectively bringing an end to the Warring States Period and establishing the first unified state in Chinese history. His reign also witnessed the standardization of various aspects of governance, law, and culture throughout the empire.
However, Qin Shi Huang's reign was also marked by controversy and authoritarianism. He enacted strict censorship and ordered the infamous burning of books and burying of scholars (fēnshū kējì, 焚书坑儒) in an effort to control the dissemination of knowledge and enforce his ideology.
Despite the controversies, Qin Shi Huang's impact on Chinese history cannot be understated. His achievements in unification, infrastructure development, and governance laid the foundation for future dynasties and left a lasting legacy in the annals of Chinese civilization.
4. 成吉思汗Genghis Khan
Genghis Khan, known in Chinese as Chéngjísīhán (成吉思汗). Genghis Khan was the founder and emperor of the Mongol Empire, which became the largest contiguous empire in history.
Genghis Khan, whose birth name was Temujin (特木真), rose from humble beginnings to become one of the most influential military leaders and statesmen in history. He united the Mongol tribes and led them to conquer vast territories across Asia, including China, Central Asia, and the Middle East.
Under Genghis Khan's leadership, the Mongol Empire implemented a unique system of governance and military strategies. He introduced a meritocratic administration, allowing talented individuals from diverse backgrounds to rise to positions of power. Genghis Khan also established a code of laws known as the Yasa, which promoted justice and religious tolerance within the empire.
One of Genghis Khan's most notable military campaigns was the invasion of Jin China, which resulted in the establishment of the Yuan Dynasty. His military tactics, including the effective use of cavalry and psychological warfare, contributed to his overwhelming success on the battlefield.
Genghis Khan's legacy extends beyond military conquests. He promoted trade and cultural exchange across the empire, facilitating the flow of goods, ideas, and technologies between East and West. His empire fostered the Pax Mongolica, a period of relative peace and stability that facilitated the exchange of knowledge and fostered economic growth.
Genghis Khan's impact on world history is profound. His military prowess, visionary leadership, and promotion of cultural exchange left an indelible mark on the regions he conquered. His empire transformed Eurasia and shaped the course of global history, paving the way for centuries of cross-cultural interactions and the rise of the Mongol Empire as a significant force in the world.
5.老子Laozi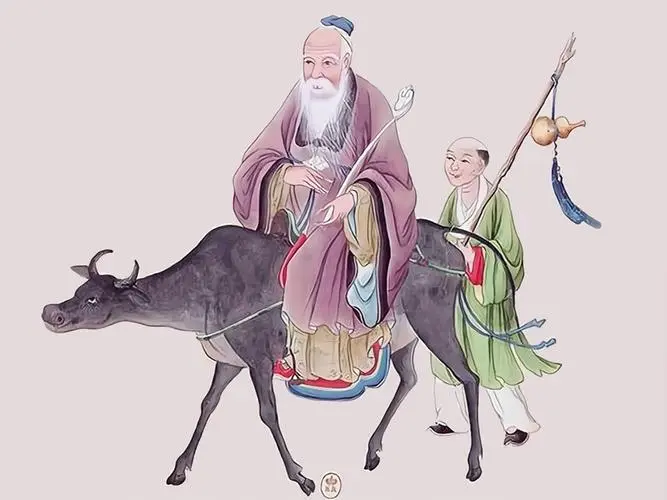 Lǎozǐ (老子), also known as Lao Tzu. Lǎozǐ is considered one of the most important figures in Chinese philosophy and is attributed as the founder of Taoism.
Lǎozǐ's name translates to "Old Master" or "Old Teacher," reflecting his wisdom and revered status. According to tradition, he lived during the 6th century BCE and was a contemporary of Confucius. However, historical records about his life are scarce, and much of his biography is shrouded in legend.
Lǎozǐ is best known for writing the Tao Te Ching (道德经 Dàodéjīng), a philosophical text that expounds on the principles of Tao (道), often translated as "The Way." The Tao Te Ching is composed of 81 chapters and covers various aspects of life, governance, and human nature.
Central to Lǎozǐ's philosophy is the concept of the Tao, an ineffable force that underlies and permeates everything in the universe. The Tao represents the natural order of things, the source of harmony, and the path to true enlightenment. Lǎozǐ emphasized the importance of living in harmony with the Tao, embracing simplicity, spontaneity, and the natural flow of life.
Lǎozǐ's teachings also emphasized the notion of wúwéi (无为), often translated as "non-action" or "effortless action." Wúwéi is not about inaction or laziness but rather aligning oneself with the natural rhythm of the universe, allowing things to unfold naturally without unnecessary interference or force.
Another key concept in Lǎozǐ's philosophy is the idea of yīn and yáng (阴阳), representing the complementary and interconnected nature of opposites. The interplay between yīn (passive, receptive) and yáng (active, assertive) is believed to govern the dynamics of the universe and all aspects of life.
Lǎozǐ's teachings have had a profound influence on Chinese culture, spirituality, and philosophy. Taoism, with its emphasis on simplicity, humility, and harmony with nature, has permeated various aspects of Chinese society, including literature, art, medicine, and martial arts.
Lǎozǐ's wisdom continues to resonate across cultures and generations, inspiring individuals to seek balance, cultivate inner peace, and embrace the natural flow of life. His teachings offer timeless guidance on living a meaningful and fulfilling existence in harmony with oneself and the world.
6. 隋文帝Suí Wén Dì
Suí Wén Dì (隋文帝), also known as Emperor Wen of Sui. He was a significant figure in Chinese history and played a crucial role in the establishment of the Sui Dynasty.
Suí Wén Dì ruled from 581 to 604 CE and is remembered as a wise and benevolent emperor. His reign marked a period of political stability and significant advancements in various fields, including governance, agriculture, and culture.
Under Suí Wén Dì's leadership, the Sui Dynasty implemented numerous reforms aimed at unifying and strengthening the empire. One of his notable achievements was the completion of the Grand Canal (大运河 Dà Yùnhé), a monumental waterway that connected the Yellow River and Yangtze River. This extensive canal system enhanced transportation, facilitated economic growth, and promoted cultural exchange between different regions.
Suí Wén Dì also prioritized agricultural development, implementing irrigation projects and land reforms to improve farming efficiency. These initiatives resulted in increased agricultural productivity and helped alleviate food shortages, benefiting the livelihoods of the people.
As a ruler, Suí Wén Dì advocated for fair governance and enacted policies that aimed to promote social harmony and justice. He instituted a system of standardized weights and measures to ensure fairness in trade and implemented reforms to provide relief for the poor and disadvantaged.
Suí Wén Dì's contributions to literature and culture were also noteworthy. He supported the compilation and preservation of historical texts, including the Book of Sui (隋书 Suíshū), which provided valuable insights into the history of the Sui Dynasty. His patronage of the arts and promotion of scholarship further enriched the cultural landscape of the era.
Despite his many accomplishments, Suí Wén Dì's reign was not without challenges. Economic burdens, military expeditions, and conflicts with neighboring states strained the empire's resources and led to eventual decline. However, his efforts in establishing a strong central government and fostering cultural and economic development laid the foundation for subsequent dynasties in Chinese history.
Suí Wén Dì's legacy as Emperor Wen of Sui encompasses his dedication to governance, infrastructure development, agricultural reforms, and cultural patronage. His contributions shaped the course of Chinese history and left a lasting impact on subsequent dynasties, contributing to the cultural and political landscape of ancient China.
7. 毛泽东Mao Zedong
Mao Zedong, one of the most prominent figures in modern Chinese history. As the founding father of the People's Republic of China, Mao Zedong played a pivotal role in shaping the nation's political ideology, policies, and social transformation.
Máo Zé Dōng, born on December 26, 1893, and passed away on September 9, 1976, was a Marxist philosopher, military strategist, and revolutionary leader. He led the Chinese Communist Party (中国共产党 Zhōngguó Gòngchǎndǎng) to victory in the Chinese Civil War, establishing the People's Republic of China in 1949. He served as the Chairman of the Communist Party and the paramount leader of the country until his death.
Under Mao's leadership, China experienced significant political and societal changes. One of his most notable achievements was the implementation of land reforms, known as the "Land Reform Movement" (土地改革运动 Tǔdì Gǎigé Yùndòng), which aimed to redistribute land from landlords to peasants and eliminate feudalistic practices. This movement had a profound impact on rural society, empowering millions of peasants and promoting social equality.
Mao Zedong's vision for China's economic development was encapsulated in his campaign called the "Great Leap Forward" (大跃进 Dà Yuèjìn). This initiative aimed to rapidly transform China into an industrialized nation by mobilizing the population to participate in agricultural and industrial production. However, the campaign faced numerous challenges and resulted in significant economic setbacks and human suffering.
Another significant period during Mao's leadership was the Cultural Revolution (文化大革命 Wénhuà Dàgémìng). Launched in 1966, the movement sought to eliminate perceived bourgeois and traditional influences in Chinese society and promote Maoist ideology. The Cultural Revolution had far-reaching consequences, leading to political upheaval, social turmoil, and the disruption of education and cultural institutions.
Mao Zedong's political ideology is encapsulated in his collection of writings known as the "Mao Zedong Thought" (毛泽东思想 Máo Zé Dōng Sīxiǎng). This ideology emphasized the principles of class struggle, mass mobilization, and self-reliance. It served as the guiding ideology for the Communist Party and influenced China's political, economic, and social policies for decades.
Despite his accomplishments, Mao's leadership was not without controversy and criticism. The Great Famine during the Great Leap Forward and the violent excesses of the Cultural Revolution caused immense suffering and loss of life. Mao's policies and actions continue to be subjects of debate and reassessment both within China and internationally.
Máo Zé Dōng's influence on China's modern history is undeniable. His leadership and ideology shaped the nation's trajectory, transformed its social structure, and established the foundations of the People's Republic of China. Regardless of differing interpretations, Mao Zedong remains a significant figure in Chinese history, with his legacy continuing to shape the nation's political, cultural, and social landscape.
8.孟子Mencius
Mèng Zǐ (孟子), also known as Mencius, an influential Chinese philosopher during the Warring States period. Mencius, born in 372 BCE and passed away in 289 BCE, was a disciple of Confucius and one of the most important figures in Confucian philosophy.
Mèng Zǐ's teachings focused on moral cultivation, social harmony, and the innate goodness of human nature. He believed that individuals could cultivate their moral character through self-reflection, self-improvement, and the pursuit of virtue.
One of Mencius's fundamental concepts is "rén" (仁), often translated as "benevolence" or "humaneness." He emphasized the importance of cultivating benevolence and compassion towards others, seeing it as the foundation for a harmonious society. Mencius argued that everyone possesses the potential for moral goodness and that it can be nurtured through education and self-cultivation.
Mencius also advocated for the importance of righteous governance and the duty of rulers to prioritize the well-being and welfare of the people. He believed that a virtuous ruler should lead by example, embodying the virtues of benevolence, righteousness, and integrity.
Another key concept in Mencius's philosophy is the idea of "xīn" (心), often translated as "heart" or "mind." He emphasized the role of a sincere and virtuous heart in guiding moral actions and decision-making. Mencius argued that one's intentions and inner moral compass should align with the principles of righteousness and benevolence.
Mencius's teachings greatly influenced the development of Confucianism and had a lasting impact on Chinese philosophy and ethics. His works, compiled in the book "Mencius" (孟子 Mèngzǐ), contain dialogues and anecdotes that illustrate his moral and political philosophy. Mencius's emphasis on the innate goodness of human nature and the importance of moral cultivation continues to shape Chinese cultural and ethical values.
Mencius's teachings and ideas have resonated throughout Chinese history and continue to be studied and revered as an essential part of Confucian philosophy. His emphasis on benevolence, moral cultivation, and the importance of ethical leadership have had a profound influence on Chinese society, promoting the values of compassion, social harmony, and the pursuit of the greater good.
Don't miss out on expanding your knowledge – visit our Chinese learning resource page!
Immerse yourself in an unforgettable learning experience! – Book a Trial Chinese Learning Class