The Chinese qipao (旗袍, qípáo), hailed as a quintessential symbol of Chinese culture and traditional attire for Chinese and overseas Chinese women, is one of the most splendid manifestations of China's rich sartorial heritage.
The Chinese qipao holds a significant place in China's long-standing clothing culture and serves as a cultural icon. With its elegant silhouette and graceful design, it embodies the beauty and femininity cherished in Chinese and Chinese diaspora communities worldwide.
Classification of Chinese Qipao
1. Chinese Qipaos can be classified based on their collar openings:
There are seven types of collar openings, including single-opening, double-opening, straight-opening, slant-opening, pipa-opening, curved-opening, and no-opening.
In terms of construction, double-opening qipaos are more complex than single-opening ones. The double-opening qipao has two collar openings, and one of the openings is sewn as a decorative element. When worn, both single-opening and double-opening qipaos appear the same, but the visual effect of the double-opening qipao is more elegant and noble.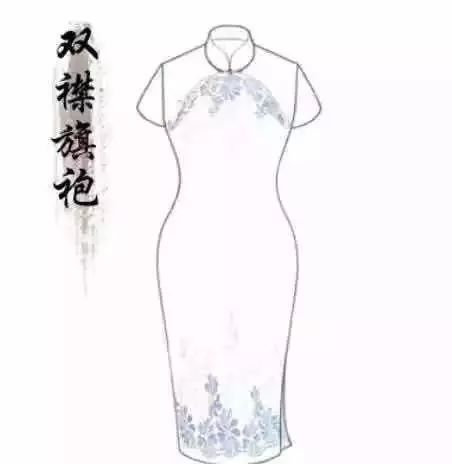 Straight-opening qipaos are relatively rare, and slant-opening qipaos used to be paired with large flower buttons but are now usually replaced with smaller floral buttons. Curved-opening qipaos have an "S" shape, resembling angles. Due to their larger opening, they are relatively easy to wear.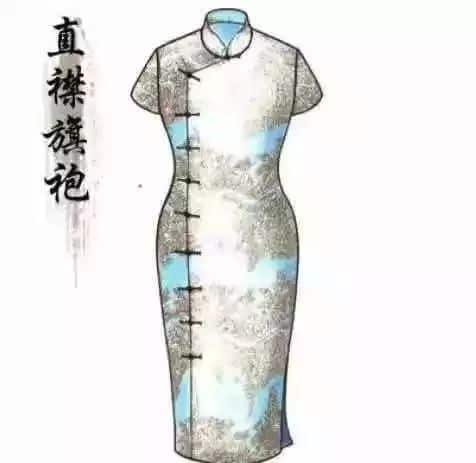 2. Chinese Qipaos can be classified based on their Collar Styles
Chinese Qipao come in various collar styles, and some commonly seen ones include the following eight:
1. Regular collar
2. Mandarin collar (also known as penguin collar)
3. Phoenix collar
4. Collarless
5. Waterdrop collar
6. Bamboo leaf collar
7. Horseshoe collar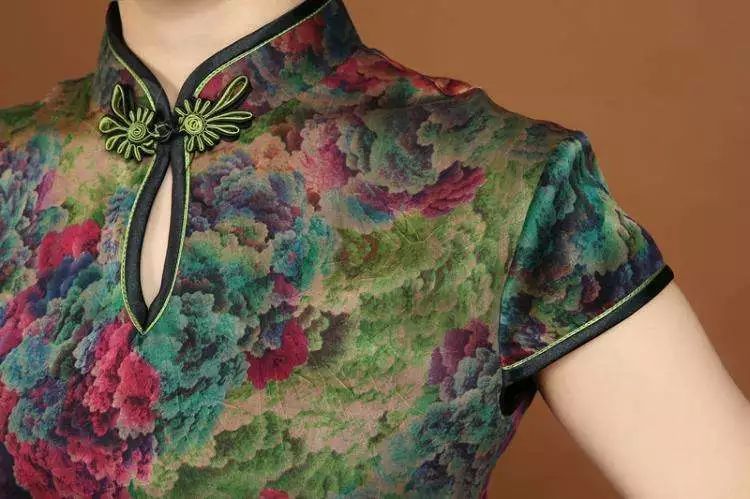 When choosing a qipao, the collar style can be a consideration. Women with shorter necks may not be suitable for high collars, while those with longer necks have more options and a wider range of choices.
3. Chinese Qipao can be classified based on their Sleeve Styles
Qipao sleeves can generally be classified as follows:
Sleeveless, cap sleeves, short sleeves, elbow-length sleeves, three-quarter sleeves, long sleeves, slim sleeves, bell sleeves, wide bell sleeves, horseshoe sleeves, folded-back sleeves, and so on.
In the past, the choice of qipao sleeve styles was primarily influenced by weather conditions. However, nowadays, when women wear qipaos for occasions such as banquets, younger women tend to choose the last three styles, while older women often opt for long sleeves. Typically, long sleeves measure around 19 to 20 inches (63-67 centimeters), medium sleeves are approximately 16 inches (53 centimeters), and short sleeves are about 5 inches (13 centimeters) in length.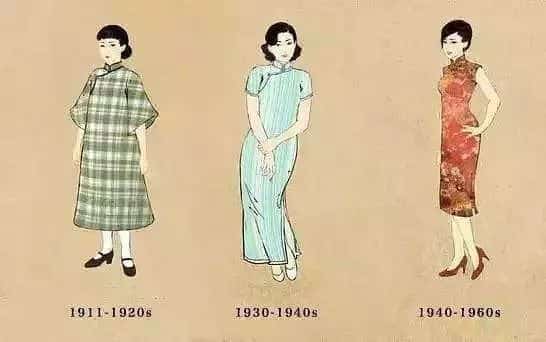 4. Chinese Qipao can be classified based on their Length
Traditional qipaos are generally long, but nowadays short qipaos have also become popular. For women with a height advantage, long qipaos exude an elegant and graceful look, while short qipaos give off a sexy and charming vibe. For women with a shorter stature, it is recommended to pair the qipao with high heels to visually elongate the legs, making the short qipao the optimal choice.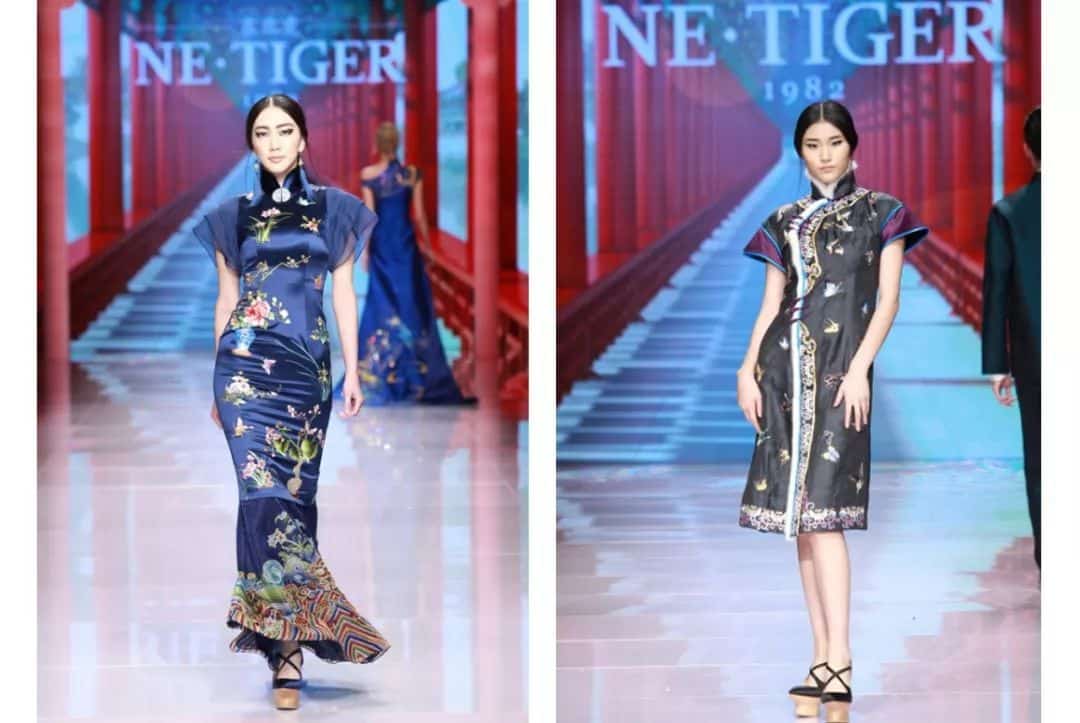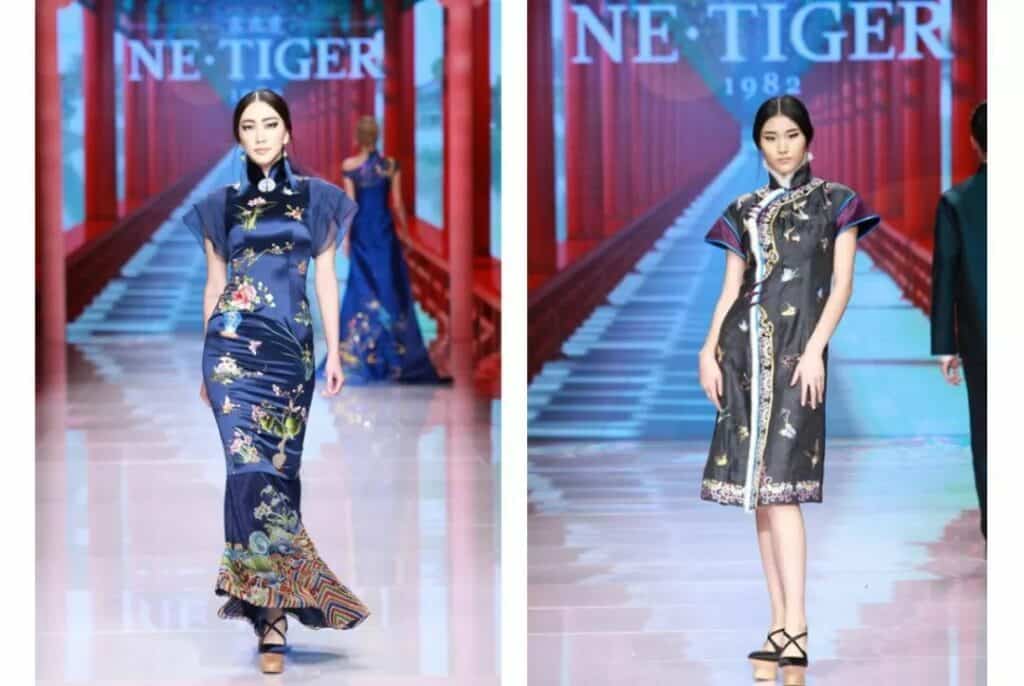 5. Chinese Qipao can be classified based on Hemline Styles
Chinese Qipao hemlines can be categorized as follows:
Wide hemline, straight hemline, A-line hemline, formal hemline, fishtail hemline, high-low hemline, sawtooth hemline, and so on.
For daily wear, qipaos with wide and straight hemlines are commonly chosen. Formal hemlines and fishtail hemlines are typically reserved for specific occasions such as weddings, parties, or formal events.

6. Chinese Qipao can be classified based on Slits
Qipao slits can be classified as high slits and low slits.
In the past, qipaos did not have slits. Zhang Ailing, who had a lifelong love for qipaos, recalled, "The early qipaos were severe and square, with a Puritanical style." When the sleeves of qipaos were shortened, a low slit was quietly added on the left side. Over time, the slits became higher and gradually reached the knees, even up to the thighs. Due to opposition, the slits temporarily returned below the knees. However, as public pressure decreased, the slits quickly rose again, and after 1933, qipaos with large high slits became popular.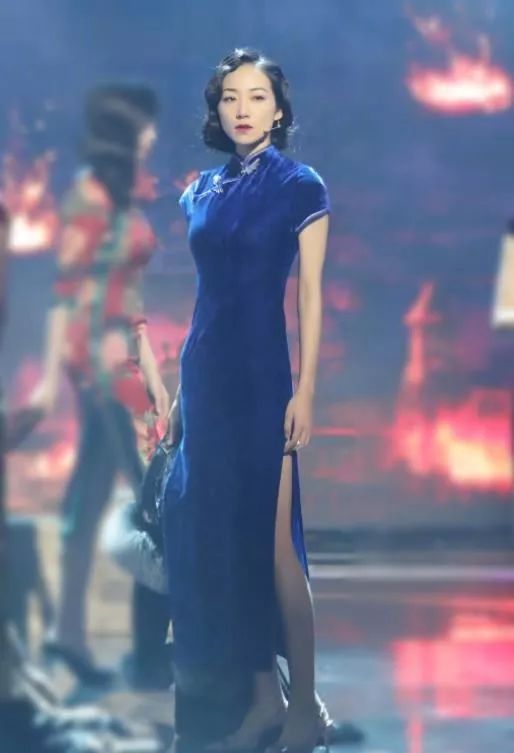 7. Qipao can be classified based on Rolled Edges
The rolled edge is a highlight of the qipao, even though it is essentially just a fine line stitched along the edges of the garment using a sewing machine. Despite being a small step, it has its own intricacies and matching methods.
For instance, the ideal material for the rolled edge is silk satin, and the color of the rolled edge should be plain. However, there are various types of rolled edges, including wide rolled edges, narrow rolled edges, single rolled edges, double rolled edges, and more. Different types of rolled edges correspond to different styles of qipaos.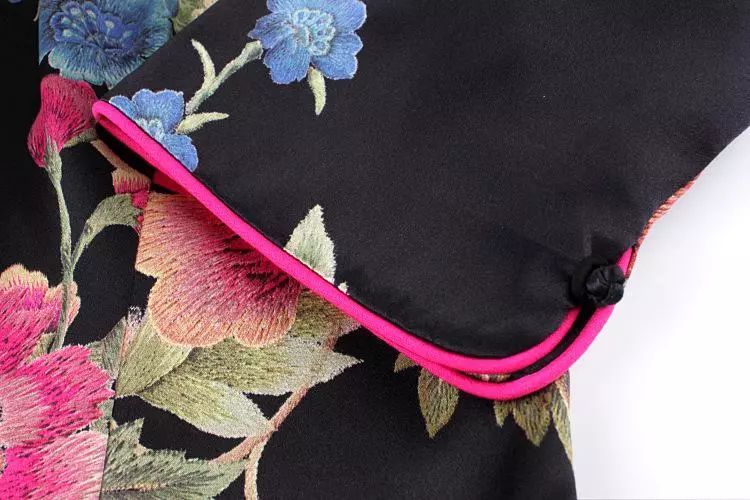 8. Qipao can be classified based on Fasteners
Fasteners in qipaos come in various types, including:
Yi Zi (one-word) fastener, Feng Wei (phoenix tail) fastener, Pi Pa (lute) fastener, Hu Die (butterfly) fastener, single-color fastener, dual-color fastener, Bei Lei (bud) fastener, Chan Si (wrapped silk) fastener, carved flower fastener, butterfly fastener, Ji Zi (auspicious word) fastener, and more.
When it comes to coordinating with the fabric color of the qipao, if the fabric is solid-colored, choose a fastener that is a different color to highlight and embellish the garment. If the fabric has patterns, use a solid-colored fastener as a complementary "leaf." Additionally, the design of the fastener should match the patterns of the qipao, maintaining coordination with the fabric pattern without being overly plain or excessively contrasting.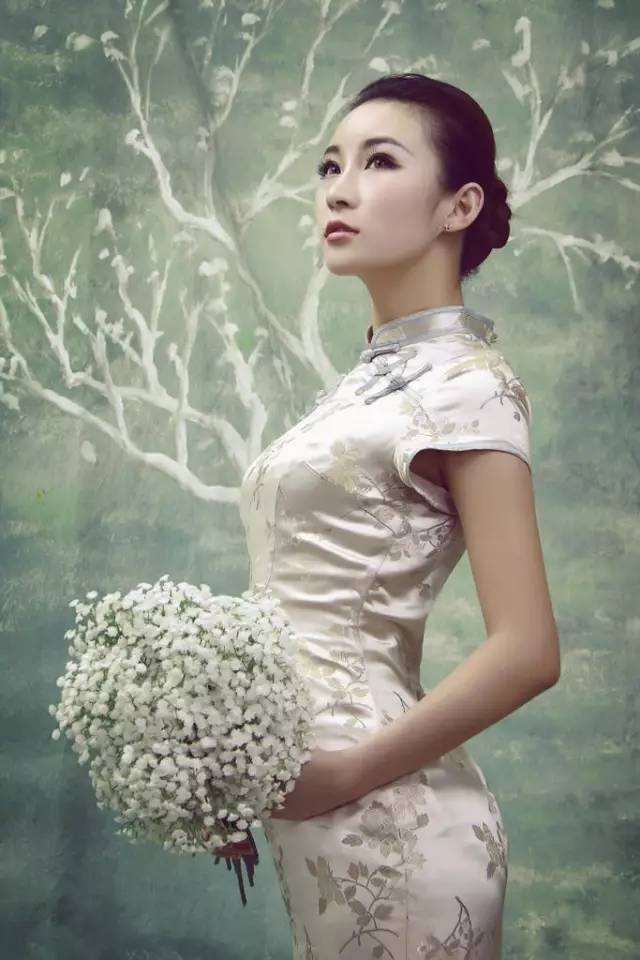 Origin of Chinese Qipao
The origin of the qipao actually remains quite controversial.
Some scholars believe that it originated from the "long robe" worn by the Manchu people, with the qipao being the "ancestor" of Qing Dynasty attire. However, during the late Qing Dynasty and early Republican era, it gradually evolved into the modern qipao under the influence of social changes and Western culture.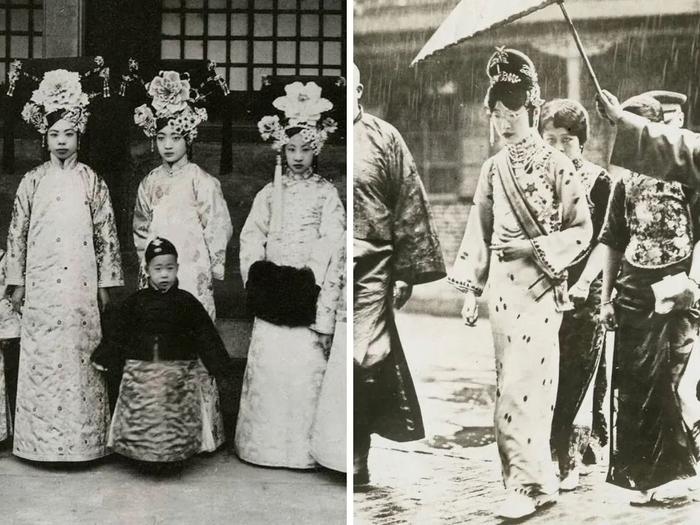 On the other hand, some scholars argue that the origin of the qipao should be traced back to the ancient Zhou, Qin, and Han dynasties. They emphasize that it was not exclusively worn by women in the Qing Dynasty, and they advocate changing the name to "qipao" to avoid any controversy.
Note:
– 旗人 (qírén): Manchu people, the banner people in the Qing Dynasty
– 旗装 (qízhuāng): attire of the Manchu people
Don't miss out on expanding your knowledge – visit our Chinese learning resource page!
Immerse yourself in an unforgettable learning experience! – Book a Trial Chinese Learning Class