For children, they are more exposed to their native language and have relatively less exposure to Chinese. Therefore, the methods used by teachers and parents to guide their Chinese learning are crucial. Here are three important tips.
1.Starting from cultivating children's interest in learning Chinese
Children learn languages quickly, and for those who have been learning Chinese for some time, simple communication is usually not a problem. However, when it comes to delving deeper into the language, many children may lose interest.
Some parents can be strict and force their children to learn, which only increases their resistance and often has the opposite effect. Therefore, to help children excel in learning Chinese, it is important to first ignite their interest in the language because, after all, interest is the best teacher. So, how can we enhance a child's interest in learning Chinese?
Firstly, parents should start with simple words and commonly encountered vocabulary, such as the names of animals, fruits, and means of transportation in everyday life. This is particularly important for children as teaching them meaningful words can stimulate their interest in learning. If the words taught have little relevance to a child's life, they are more likely to forget them, so it may be better to save such words for a later stage when their proficiency is higher.
Secondly, start with what the child is interested in. For example, if a child enjoys singing, parents can teach them simple Chinese nursery rhymes to make them like the Chinese language. Additionally, try some simple performances where sentences are combined with expressions and actions, as this can deepen a child's understanding of words and phrases. In summary, it's important to make children feel involved and try to avoid making the learning process seem difficult or uninteresting to them. This way, we can prevent children from developing resistance towards learning Chinese.
2. Techniques for children to learn Chinese characters
Many children face a common challenge when it comes to reading and writing in Chinese: they struggle with remembering and writing the characters.
In reality, even many Chinese children encounter this issue when they first start learning Chinese characters. However, there are methods to address this problem, as most Chinese characters possess certain characteristics and patterns.
Some Chinese characters are ideographic, meaning they are composed of pictures or symbols. When learning these types of characters, it can be easier to understand and remember them by associating them with pictures. This approach is more effective than simply rote memorization. Nowadays, there are many books and flashcards available on the market specifically designed for learning Chinese characters, such as the ones shown in the image below.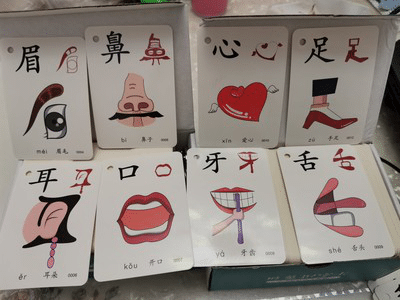 There is another category of Chinese characters called "Phonetic-semantic characters." The "semantic" part refers to the meaning component, and the "phonetic" part refers to the sound component. Once you know the pronunciation of the phonetic component, you can generally read the character correctly. The presence of a semantic component also helps children understand and remember these characters more easily.
In the teaching process, teachers or parents should appropriately reduce the difficulty and use the rules of Chinese characters. They can employ metaphors to explain the structure of characters. For example, when teaching the character "休" (xiū), to facilitate memorization, you can tell children that "休" represents a person resting by leaning against a tree. Using mnemonic techniques and connecting characters to familiar objects in daily life helps children remember the characteristics and structure of the characters more easily.
3. Emphasize on  the Input
After accumulating a certain vocabulary, parents often encourage their children to form words and sentences. However, during this process, we often find that children make grammar and vocabulary mistakes, leading to comical outcomes. The root cause of this issue is insufficient input. To effectively produce output, an ample amount of input, including reading and listening, is essential.
For reading, children at a beginner level can start with picture books, while those at a higher level can read more in-depth Chinese literature, such as storybooks. These picture books and books are widely available online or for purchase.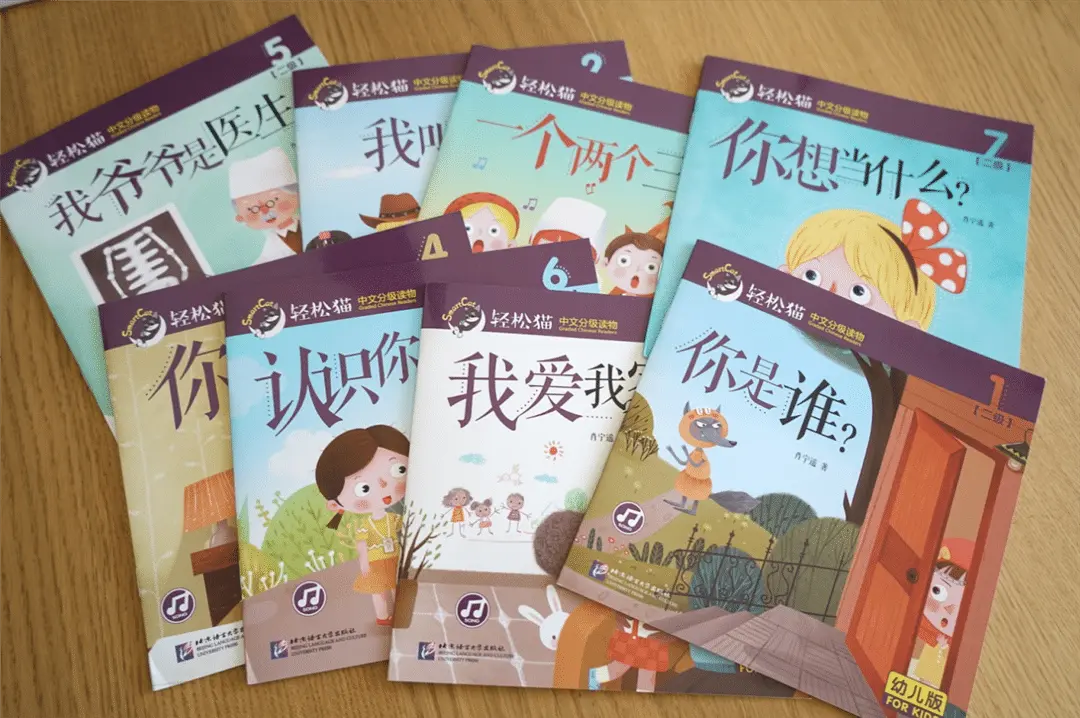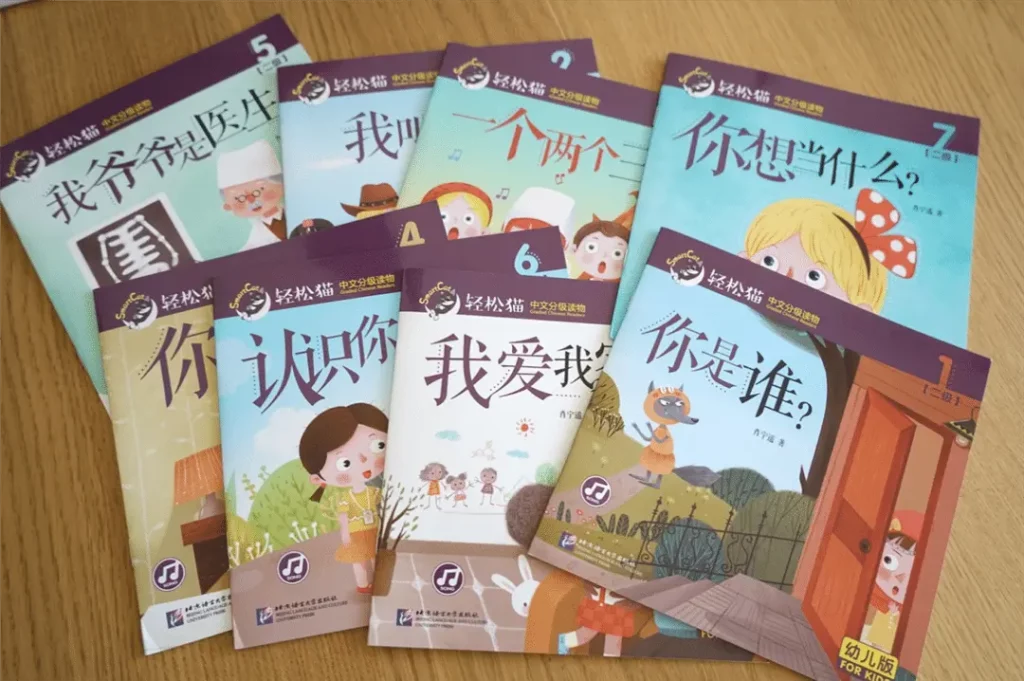 Additionally, children can watch Chinese animations, and older children can even watch Chinese dramas or variety shows (in moderation and for the purpose of learning). During the viewing process, parents can provide explanations for certain words and sentences, helping children understand their meanings and usage.
Furthermore, parents can assign sentence-building exercises to children, encouraging them to create different sentences using the same words. This approach helps children achieve flexibility in their language use. Parents can also engage children in relaxed games, such as word matching games.
In reality, there are various approaches to learning Chinese, but by focusing on the above three points, children's Chinese learning can become more relaxed and efficient. At the same time, they can experience the charm of Chinese culture.
Don't miss out on expanding your knowledge – visit our Chinese learning resource page!