Are you looking for creative and exciting ways to introduce your kids to the wonders of the Chinese language? Learning a new language can be an enjoyable experience, especially when it's filled with fun activities and interactive games. Here are some fantastic ideas to make learning Chinese a delightful adventure for your little ones:
1️⃣ Storytelling with Props:
Gather a collection of props, such as toys or puppets, and create captivating stories using simple Chinese phrases. Engage your child's imagination and encourage them to participate by adding their ideas to the story. This method helps children associate words with visual cues and enhances their listening skills.
For example:
Once upon a time in a magical forest (神奇的森林 shénqí de sēnlín), there lived a curious little rabbit named 小兔子 (xiǎo tùzi). One sunny day, 小兔子 decided to go on an adventure (冒险 màoxiǎn).
As 小兔子 hopped along the path (路 lù), he came across a mischievous monkey (猴子 hóuzi) hanging from a tree (树 shù). The monkey waved and called out, "你好! Do you want to play with me?" (Nǐ hǎo! Nǐ xiǎng gēn wǒ yīqǐ wán ma?)
小兔子 smiled and replied, "好的! What game shall we play?" (Hǎo de! Wǒmen wán shénme yóuxì ne?)
The monkey pointed to a nearby river (河 hé) and said, "Let's have a race to the other side! The first one to reach the opposite bank wins!" (Wǒmen pǎo dào línbiān qù, xiān dào de rén jiù yǒu yíngli.)
They both got ready (准备 zhǔnbèi) and shouted, "一、二、三,开始! (Yī, èr, sān, kāishǐ!)"
小兔子 used his quick feet and hopped as fast as he could (跳 tiào). The monkey, being agile (灵活 líng​huó), swung from the tree branches and swiftly crossed the river.
As they reached the other side, 小兔子 panted, "你真厉害! You are amazing!" (Nǐ zhēn lìhài!)
The monkey chuckled and replied, "你也很棒! You did great too!" (Nǐ yě hěn bàng!)
They both laughed and became good friends (好朋友 hǎo péngyǒu). From that day on, 小兔子 and the monkey played together in the forest, exploring new adventures and learning from each other (互相学习 hùxiāng xuéxí).
The End (故事结束 gùshì jiéshù)!
Chinese Phrases we learned in this story:
小兔子 (xiǎo tùzi) – Little Rabbit
神奇的森林 (shénqí de sēnlín) – Magical Forest
冒险 (màoxiǎn) – Adventure
猴子 (hóuzi) – Monkey
树 (shù) – Tree
路 (lù) – Path
你好 (nǐ hǎo) – Hello
你想跟我一起玩吗?(nǐ xiǎng gēn wǒ yīqǐ wán ma?) – Do you want to play with me?
好的 (hǎo de) – Okay
我们玩什么游戏呢?(wǒmen wán shénme yóuxì ne?) – What game shall we play?
河 (hé) – River
准备 (zhǔnbèi) – Get ready
一、二、三,开始! (yī, èr,
sān, kāishǐ!) – One, two, three, start!
跳 (tiào) – Hop
你真厉害 (nǐ zhēn lìhài) – You are amazing
你也很棒 (nǐ yě hěn bàng) – You did great
好朋友 (hǎo péngyǒu) – Good friends
故事结束 (gùshì jiéshù) – The End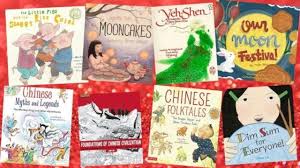 2️⃣ Singing and Dancing:
Music is a fantastic tool for language learning! Discover catchy Chinese children's songs and teach your kids the lyrics and dance moves. Encourage them to sing along and mimic the gestures, which will help improve their pronunciation and vocabulary. You can even have a family karaoke session to make it even more enjoyable!
3️⃣ Cooking Chinese Cuisine:
Explore the rich flavors of Chinese cuisine while incorporating language learning. Choose simple recipes and involve your children in the cooking process. Teach them the names of ingredients and utensils in Chinese as they prepare delicious dishes. This hands-on experience combines culture, language, and a tasty treat!
4️⃣ Language Apps and Games:
Make use of interactive language learning apps and games specifically designed for kids. These apps offer a wide range of engaging activities, such as vocabulary building exercises, interactive quizzes, and animated stories. They provide a playful way for children to practice Chinese while having fun on their devices.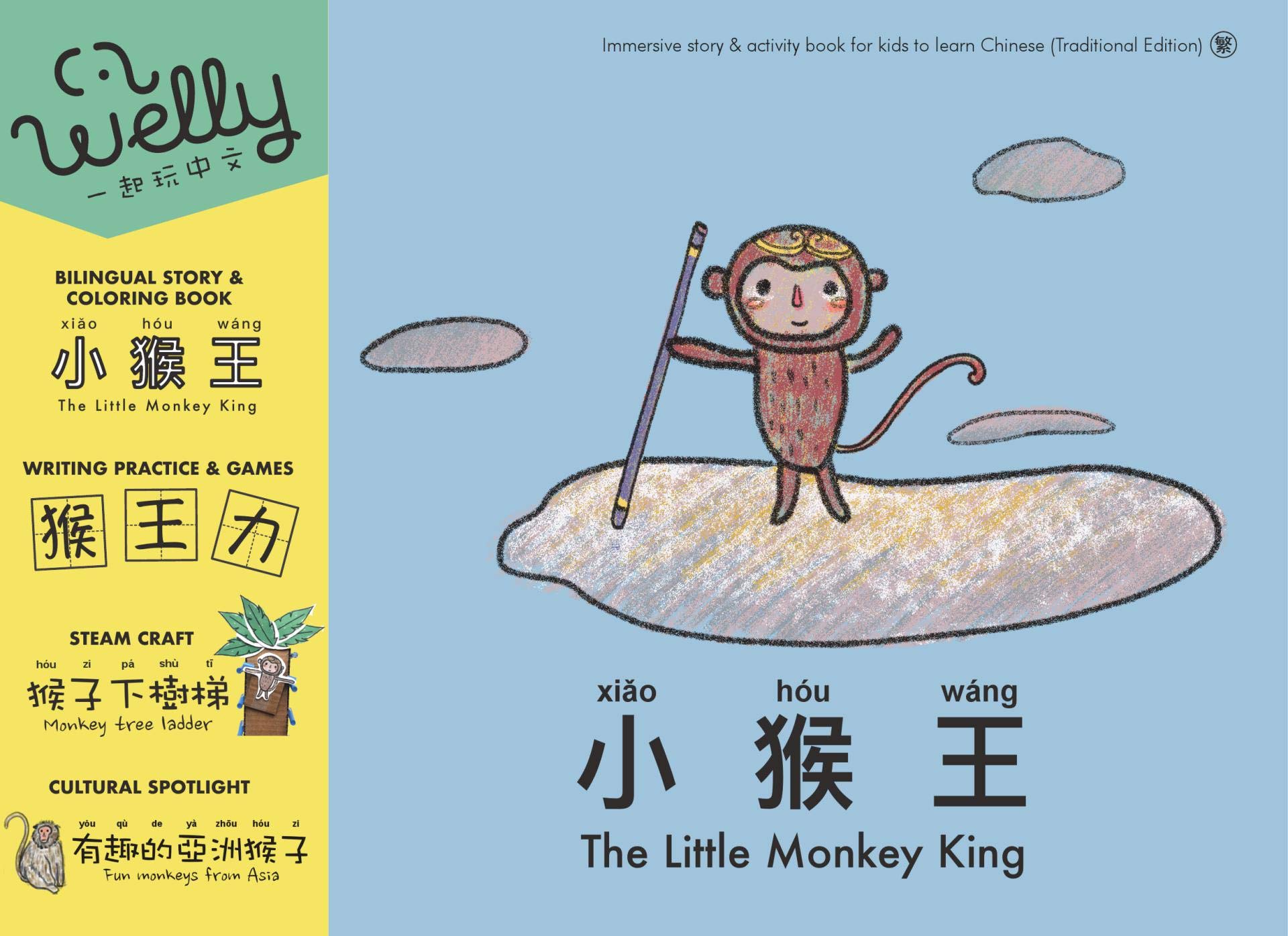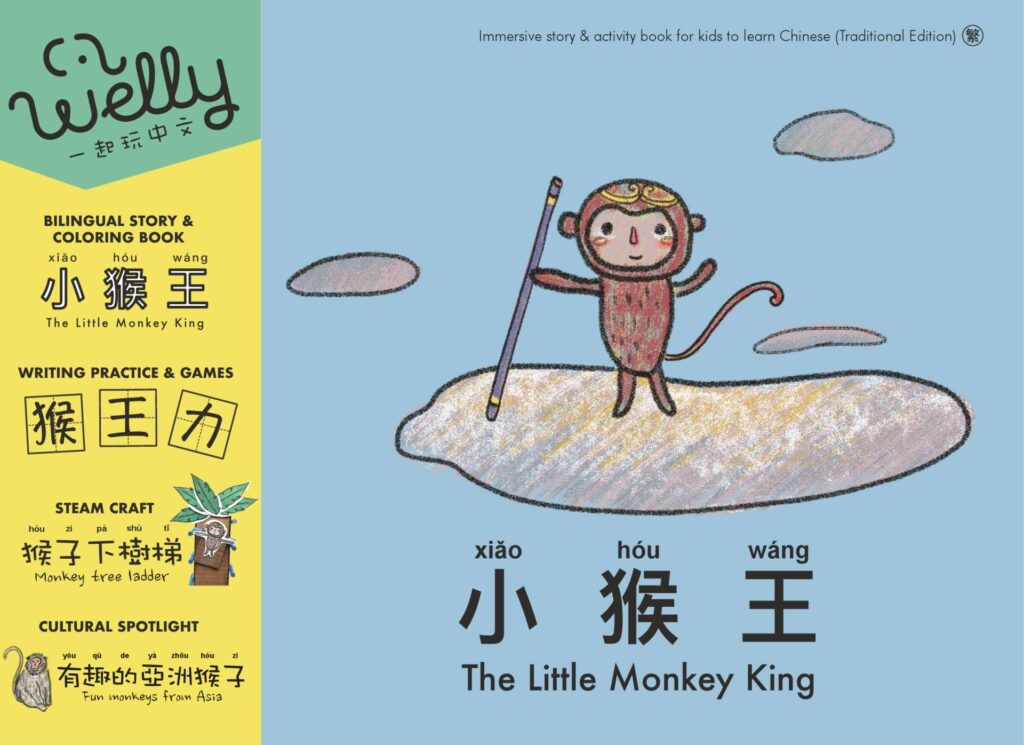 5️⃣ Cultural Crafts and Art:
Introduce your kids to traditional Chinese crafts and art forms. Explore activities like paper folding (origami), calligraphy, painting Chinese characters, or creating Chinese lanterns. Through these hands-on projects, children can learn about Chinese culture while practicing their language skills.
Here are a few fascinating ones to introduce to kids:
Chinese Paper Folding (剪纸 jiǎnzhǐ):
Chinese paper folding, also known as "jiǎnzhǐ," is a popular art form. It involves intricate cutting of paper to create beautiful designs. Kids can start by learning simple shapes like butterflies (蝴蝶 húdié) or flowers (花 huā) and gradually progress to more complex patterns.
Chinese Calligraphy (书法 shūfǎ):
Chinese calligraphy is the art of writing Chinese characters with brush and ink. It is not only a visual art form but also an essential part of Chinese culture. Kids can practice writing basic characters like "人 rén" (person) or "山 shān" (mountain) using a brush to experience the elegance of calligraphy.
Chinese Knotting (中国结 zhōngguó jié):
Chinese knotting is the art of tying intricate knots using colorful cords. Kids can start with simple knots like the "福" (fú) knot, which represents good fortune, or the "双鱼结" (shuāngyú jié) knot, symbolizing harmony and love. These decorative knots can be used as keychains or accessories.
Chinese Lantern Making (灯笼制作 dēnglóng zhìzuò):
Chinese lanterns are vibrant and iconic symbols of celebrations. Kids can make their lanterns using colored paper, scissors, and glue. They can learn to create traditional shapes like cylinder lanterns (圆柱形灯笼 yuánzhù xíng dēnglóng) or fish-shaped lanterns (鱼形灯笼 yúxíng dēnglóng) and decorate them with their favorite designs.
6️⃣ Language Exchange Programs:
Seek out language exchange programs or connect with Chinese-speaking families in your community. Organize playdates or virtual meetings where kids can interact with native Chinese speakers. These interactions will provide authentic language practice and foster cultural exchange.
7️⃣ Chinese Storybooks and Comics:
Discover a wide array of Chinese storybooks and comics suitable for children. Reading engaging stories and comics in Chinese helps improve vocabulary, reading comprehension, and grammar. Encourage your kids to read aloud and discuss the stories, making it a fun and educational family activity.
Immerse your kids in an unforgettable learning experience! – Book a Trial Kids Chinese Class for your little ones