Shanghai is a good city to live in, and with some tips it can be great. So here are some tips for tips for living in Shanghai. That's why for new expats in Shanghai we had the New in Shanghai events with SmartShanghai, on September 6 and 14, on our campuses in the French Concession and Yangpu.
Topics with tips for living in Shanghai:
Hotspots
Essential apps
How to register ___?
Language
SmartShanghai
Conseils pour vivre à Shanghai
Hotspots
Where do we go?
Shopping malls: Locals love shopping malls, and expats will learn to love them too. There are too many to mention, but we can highlight K11, iAMP and Metro City (měi luó chéng). You can spend a whole day in a shopping mall, as there can go to cinemas, restaurants, book stores, tea/coffee places, yoga/sports places, KTV, nail/hair salons, DIY shops, kids centres and snack around.
Historic buildings: Maybe more for expats than locals. Shanghai has dozens of fantastic historic buildings. Find a location either on Historic Shanghai, ShanghaiArtDeco, or the Shanghai Art Deco hashtag on Instagram.
M50: Find this at 50 Moganshan Road (hence the name). It's a creative park with specialty coffee stores.
The three Roads: Jù fù cháng: These little roads in the former French Concession are fantastic to wonder by. They're filled with mixed-style architecture and designer stores and specialty coffee places.
Sauna places: Niǔsī & jílètāng. They're more than sauna places, they have restaurants inside and they're great spots for winter or bad-weather days. Type in 上海纽斯 in a Chinese app.
Where do we eat?
Food is everywhere. In shopping mall (food from everywhere) or restaurants on the street, with plenty of Western food. Near our French Concession campus, on Héngshān road, are nice pubs, and on Anfú road you'll find Western restaurants. There's also convenience stores for your cravings in the morning to night. Look out for FamilyMart and Lawson. And if you don't feel like going out, there's fast and various food delivery services. The good thing about this is that it has pictures available.
Where do we travel?
Shanghai Disneyland: 60 minutes by subway. It's the newest and biggest in the world.
Happy Valley: 60 minutes by subway, perfect for rollercoaster fans.
Shanghai Haichang Ocean Park: 90 minutes by subway, largest ocean park in Asia
Sūzhōu: 20 minutes by high-speed train. Famous for traditional Chinese garden, perfect to visit in autumn, hometown of Ieoh Ming Pei.
Xī táng watertown: 2 hours by bus, perfect for a weekend trip, night view + morning view
Fengyun Zaiqi Game Centre: 221 People's Avenue, underneath 
Shanghai Museum / People Square park
You can buy bus or train tickets at the station, or at Ctrip (Chinese site). Busses & high-speed trains from 
Shanghai Railway Station 上海火车站.
Essential apps in China
For all apps, it's good to know: the biggest button means 'go' and you can translate screenshots in WeChat, so usually you can navigate your way through the apps by taking some screenshots and translating them.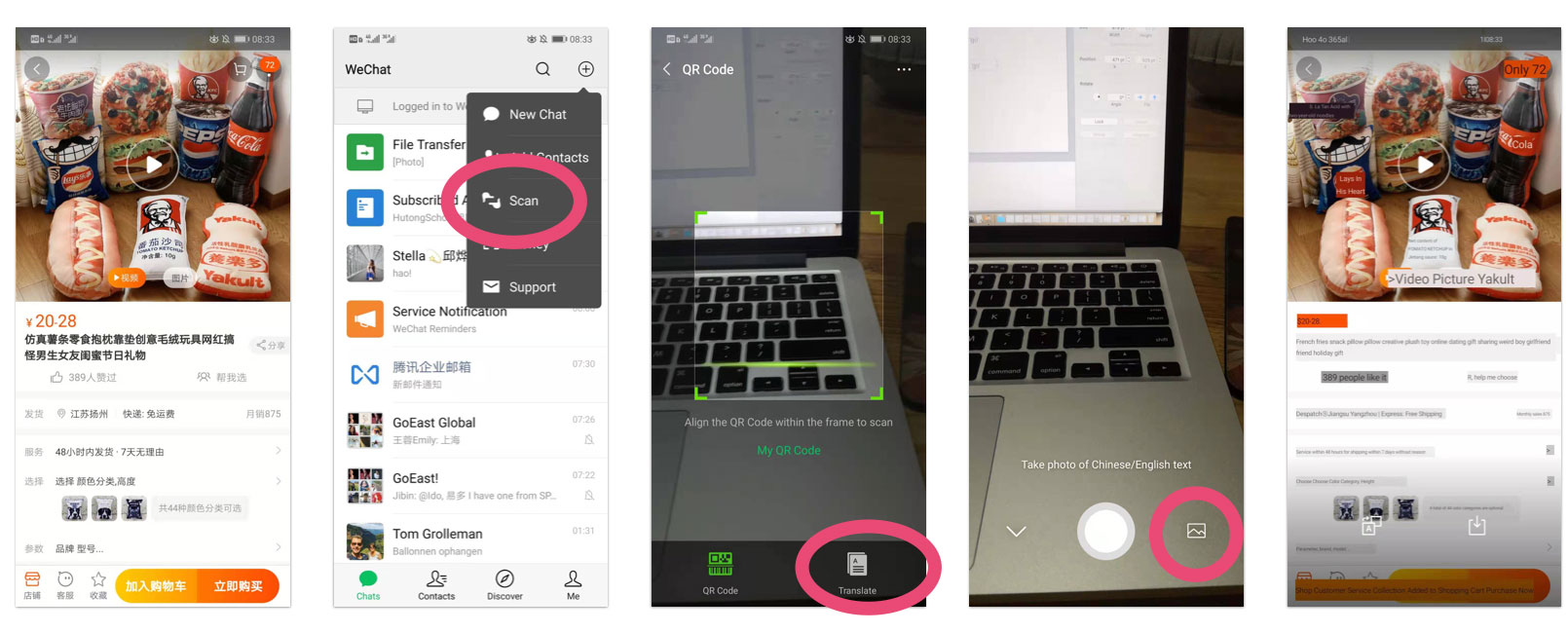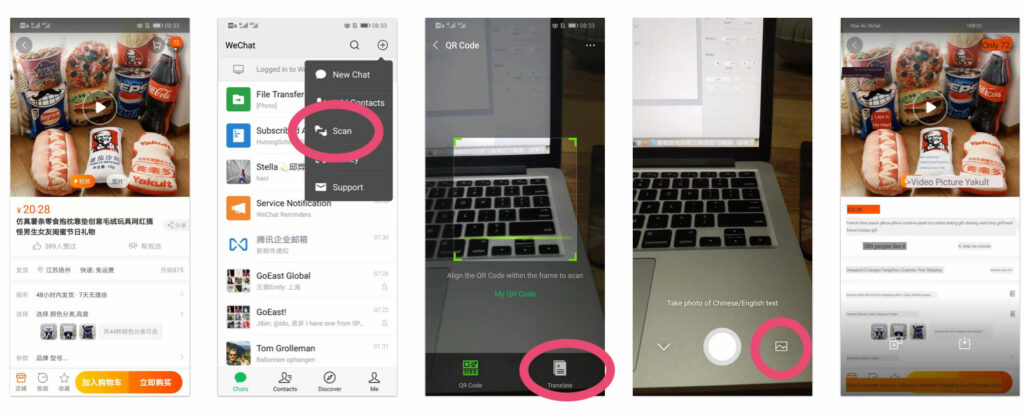 All roads lead to Alipay
SmartShanghai has a good guide on how to register for Alipay, it's fairly simple but for most functionalities you need a Chinese bank account attached (more on that later). If it's difficult, you can also go to your bank to ask for help.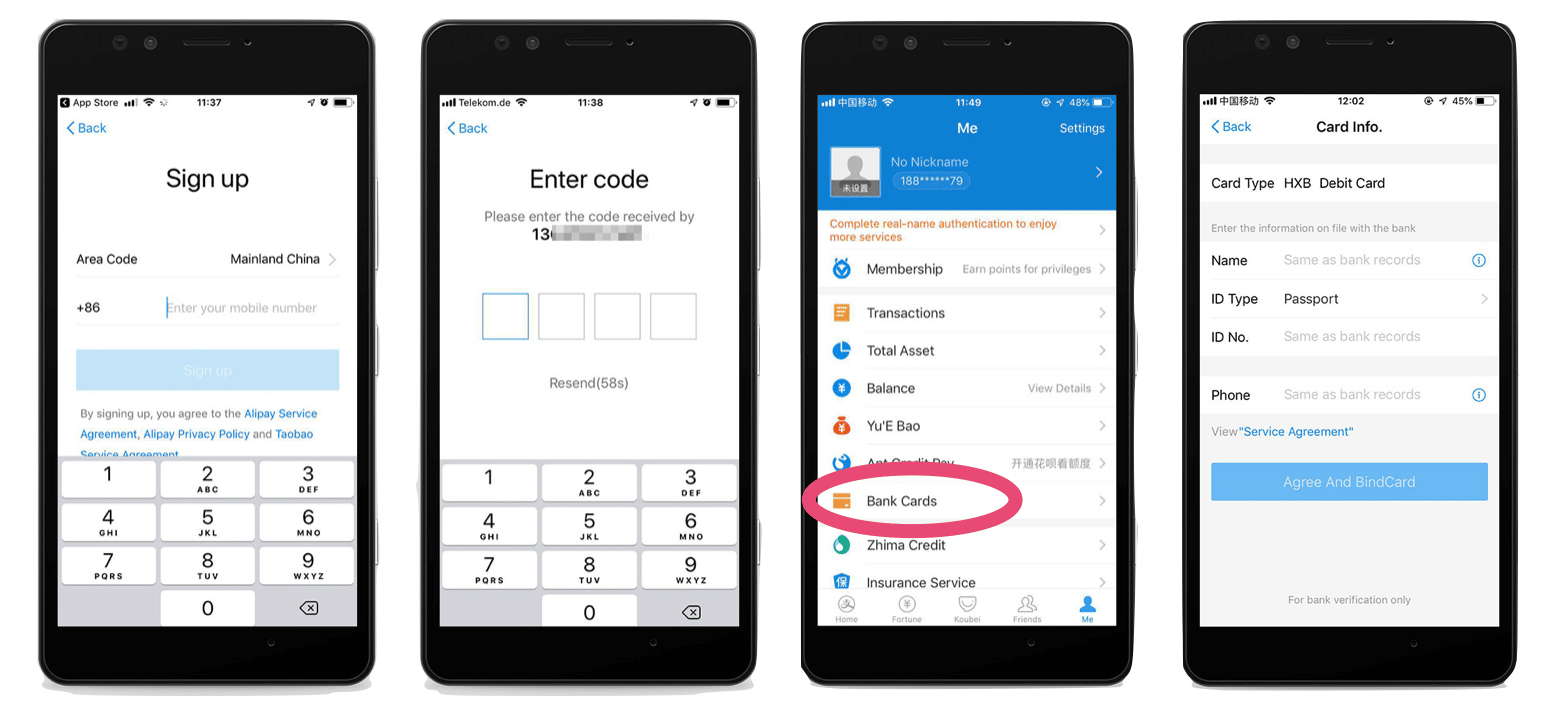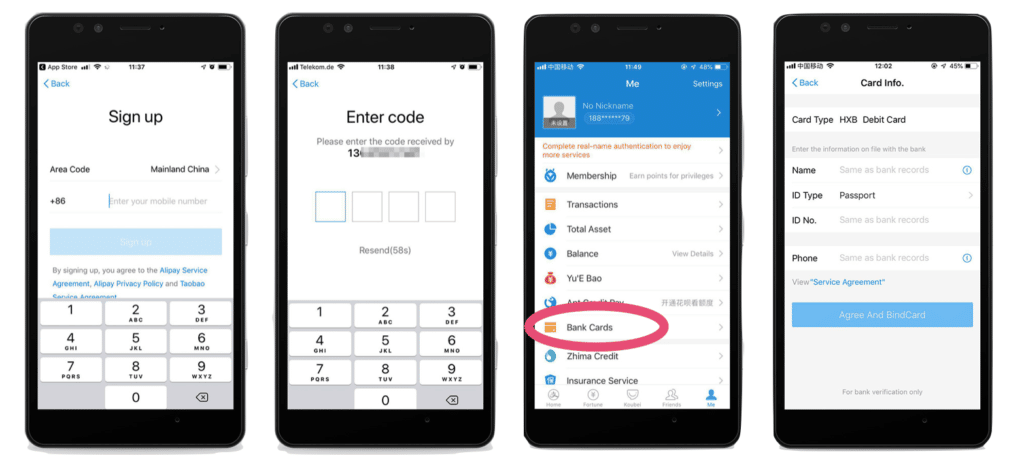 Alipay is used for:
Another useful app is any Chinese map, like 腾讯地图 or 百度地图. Search for anything you need (e.g. "pet hospital") on Google Translate, copy-paste in here)
Where to get ___?
Groceries: HEMA or 叮咚买菜
Electronics: Nothing beats JD.com at this
Books: JD.com or Dangdang
Apartments: ZiROOM or Lianjia (find their green storefronts at plenty of streets)
How to register ___?
A friend staying over
Thanks to the 144-Hour visa-free transit in Shanghai, it's easy for your friends to visit you. The rule is that their flight comes from country A to Shanghai to country B. If the flight has a stop-over in China, then it's not valid. Europeans can use it also for a return flight, if e.g. you fly from Germany and return to Belgium.
If your friend is staying at your place, you need to register him/her within 24 hours at a police station, or she/he may be in trouble next time visiting. If she/he stays at a hotel, there's no need, they will/should register him/her.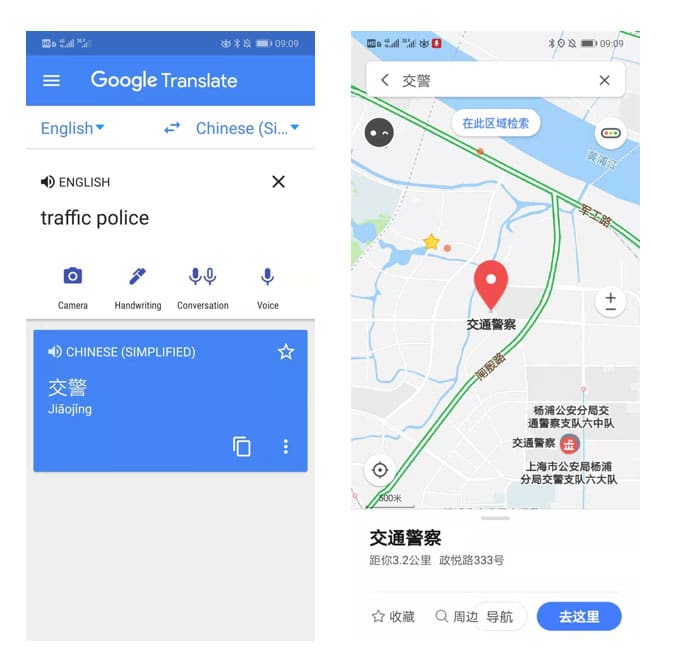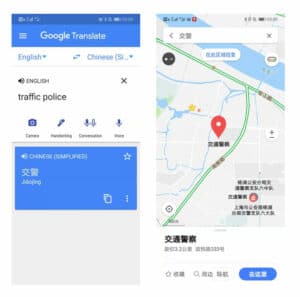 Finding your local police station for this can be tricky. One way is to type 'traffic police' on Google Translate and then put it into a Chinese map app, such as Baidu Maps. Find the police station and go there. If it's not the right one, let them tell you where to go.
You both need to go to the station in person and bring with you:
Your passport
Your rental contract with your name on it + ID of owner
Your friend's passport (and flight details)
Usually you'll find the police is very cooperative. Just don't be late on the 24 hours.
Chinese phone number
Some apps require a Chinese phone number, and a subscription one is only available if you register with your passport. ~100RMB/month should get you unlimited internet. China Mobile, China Telecom, China Unicom, all OK, but only China Mobile is really great.
Bank account
It's fairly straightforward. You need your passport, Chinese phone number, proof of residence (residence permit), work contract or student pass and an initial opening deposit (~50 RMB).
As for which bank, maybe ask your employer first for his/her preference. Bank of China, ICBC and Merchants Bank are all OK.
Rental contract
Every contract is slightly different. Ask the broker:
Which fees are included in the contract?
Commission for broker

Usually 35% to 100% of one month rent

You can negotiate rental price! 5-10% off
Ask your HR manager if you need fapiao for rent (costs ~3% of rent). Not every landlord can provide a fapiao.
Learning Chinese
GoEast Mandarin one of Shanghai's premium Mandarin Chinese language schools, with a campus in the former French Concession and Yangpu, near Fudan University — and online. Whether you want to learn conversational Chinese for daily use or Business Chinese, our language consultants and top-quality teachers will help you achieve your goals.
Speaking some Chinese makes Shanghai much easier: you can tell the taxi driver where to go. It'll also be much nicer: locals will smile at you when you speak Mandarin. And possibly safer: you can ask someone to call an ambulance (although we hope you'll never have to). We hope these tips on living in Shanghai make the city a nicer place to live.
SmartShanghai
SmartShanghai.com has been the Shanghai's top English online magazine, for over 15 years. There's topics like lifestyle news, events, food, dating and education. Take a look at www.smartshanghai.com or download the app.
Photos of event 6 September