What is Chinese Paper Cutting?
Chinese Paper cutting, also known as Jianzhi(剪纸), is a form of intricate art that involves cutting designs into paper. It is one of the oldest traditional folk arts in ancient China, providing a visual sense of transparency and artistic enjoyment.
The material for Chinese paper cutting varies, and although we commonly see it done on red paper today, it actually originated thousands of years ago before the invention of paper. Back then, paper cutting was created using materials such as gold and silver foil, tree bark, leaves, fabric, and leather.
As time passed and with the changing times, the art of paper cutting evolved and diversified, giving rise to various forms of paper cutting that reflect the characteristics of different eras, regions, ethnicities, and cultures. It possesses decorative, ornamental, practical, and educational qualities. For example, during the Chinese New Year, it is common to decorate homes with window flowers (窗花 chuānghuā) which symbolize auspiciousness, blessings, and amusement. The peony (牡丹 mǔdān) pattern represents wealth and prosperity, while the gourd (葫芦 húlu) symbolizes good fortune and blessings. The combination of carp (鲤鱼 lǐyú) and lotus (莲花 liánhuā) signifies abundance year after year.
The history and development of Chinese Paper Cutting
Paper cutting became popular during the Western Zhou Dynasty, even though paper as a great invention had not yet been invented at that time. Ancient people used techniques such as carving, engraving, trimming, carving, and cutting to create patterns on gold foil, leather, silk, and even tree leaves.
1.Chinese Paper Cutting in Zhou Dynasty(BC 1046- 771)
The earliest record of paper cutting can be found in "Records of the Grand Historian" (《史记 Shǐjì》). It describes an incident during the early Western Zhou Dynasty when King Cheng of Zhou and his brother Duke Yu were playing together. King Cheng cut a wutong (Chinese parasol tree) leaf into the shape of a jade tablet (玉圭 yùguī) and handed it to his brother, saying, "I will use this to grant you a fief!" A few days later, Zhou Gong (Duke of Zhou) asked King Cheng to choose an auspicious day to grant Duke Yu a feudal title. King Cheng replied, "I was just joking with him!" Zhou Gong said, "The Son of Heaven should not make jests. What the Son of Heaven says should be recorded truthfully by the historians, sung by the musicians, and spread by the officials and scholars." Consequently, King Cheng heeded Zhou Gong's advice and granted the land of Tang to Duke Yu, who was later known as "Duke Yu of Tang" (唐叔虞 Táng Shūyú).
When King Cheng used a wutong leaf to cut a jade tablet for his brother, he employed the technique of crafting artworks using thin materials and hollowed-out carving. This was referred to as "paper cutting" (剪彩 jiǎncǎi) at that time.
Note:
– Wutong (梧桐 wútóng): Chinese parasol tree
– King Cheng of Zhou (周成王 Zhōu Chéngwáng)
– Duke Yu (叔虞 Shūyú)
– Zhou Gong (周公 Zhōu Gōng): Duke of Zhou
2.Chinese Paper Cutting in the Warring States period (475 BCE-221 BCE),
In the Warring States period, leather carving (皮革镂花 pígé lòuhuā) and silver foil hollow carving (银箔镂空刻花 yínbó lòukōng kèhuā) already existed, as evidenced by archaeological findings such as the Chu tomb at Jiangling in Hubei province and the Guwei Village site in Huixian, Henan province. These discoveries, along with paper cutting, laid the foundation for the development of folk paper cutting.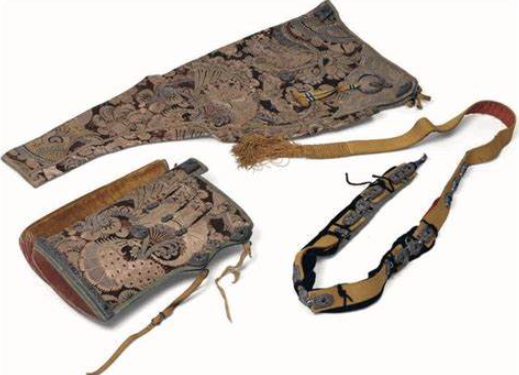 Note:
– Warring States period (战国时期 Zhànguó shíqī)
– Leather carving (皮革镂花 pígé lòuhuā)
– Silver foil hollow carving (银箔镂空刻花 yínbó lòukōng kèhuā)
– Chu tomb (楚墓 Chǔ mù)
– Jiangling (江凌 Jiānglíng)
– Guwei Village (固围村 Gùwéi cūn)
– Hubei province (湖北 Húběi)
– Huixian (辉县 Huīxiàn)
– Henan province (河南 Hénán)
3.Chinese Paper Cutting in the Western Han Dynasty (202 BCE-9 CE)
It was during the Western Han Dynasty that papermaking was invented, which truly gave rise to paper cutting (剪纸 jiǎnzhǐ) in the proper sense. The emergence of paper prompted the development and popularization of paper cutting as an art form. This is also one of the significant reasons for the discovery of paper cutting from the Northern Dynasties period in the Turpan region of Xinjiang in later times.
Note:
Western Han Dynasty (西汉 Xīhàn)
Papermaking (造纸术 zàozhǐshù)
Turpan (吐鲁番 Tǔlǔfān)
Xinjiang (新疆 Xīnjiāng)
Northern Dynasties (北朝 běicháo)
4.Chinese Paper Cutting inthe Wei-Jin period (220 CE-581 CE),
The development of religious and folk customs activities propelled the rise of paper cutting (剪纸 jiǎnzhǐ). According to records, during the Eastern Jin Dynasty, it was a popular folk practice to create paper cuttings of lotus flowers as offerings to Buddha on the Nirvana Day. On the fifteenth day of the seventh lunar month, during the Yulan Pen Festival, Buddhists would also create paper cuttings (made of silk fabric) in the form of flowers and leaves to decorate the Buddha's altar and attract devout followers. These practices served as the precursor to the folk paper cutting craft in our country.
Note:
– Wei-Jin period (魏晋时期 Wèi-Jìn shíqī)
– Eastern Jin Dynasty (东晋 Dōngjìn)
– Nirvana Day (涅槃日 Nièpán rì)
– Yulan Pen Festival (盂兰盆会 Yúlánpén huì)
– Buddha (佛 Fó)
– Lotus flower (通草花 Tōngcǎo huā)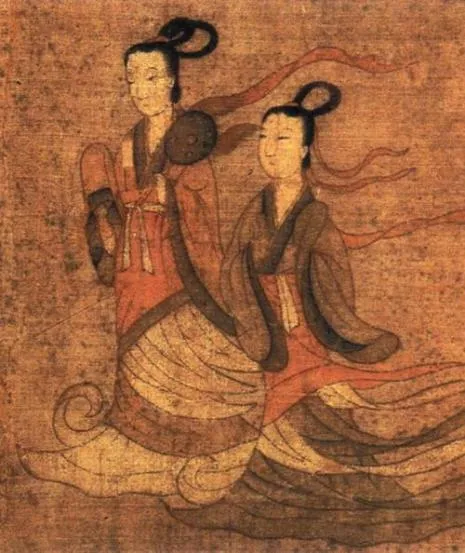 5.Chinese Paper Cutting in the Southern Dynasties (220 CE-581 CE),
In the "荆楚岁时记Jingchu Suishi Ji" written by 梁宗懔Liang Zonglin, it is recorded that a custom called "lou jin jiancai" (镂金剪彩) was popular in the Jingchu region of southern China (present-day Hubei and Hunan areas). On Renri, the seventh day of the first lunar month, households would create paper cuttings or carve gold foil into human shapes to be placed on screens or worn on the head and temples. They also crafted "huasheng" (华胜), which were silk fabric cut into flower shapes, to exchange as gifts.
The practice of "jiancai wei ren" (剪彩为人) during this time can be seen as a precursor to paper cutting, laying the foundation for its future development. During the Tang Dynasty, the tradition of the Northern and Southern Dynasties continued, and the practice of carving human shapes on Renri persisted, now known as "rensheng" (人胜).
In Wen Tingyao's "Pusa Man" poem, it is written, "The lotus silk is shallow in autumn, the human shapes are unevenly carved." In Li Shangyin's "Renri Shi" poem, there is a line, "Carving gold into victory, recording the customs of the Jin Dynasty." These verses depict the scenes of creating human-shaped paper cuttings during that time. As an ancient craft, paper cutting has undergone significant development and evolution through inheritance.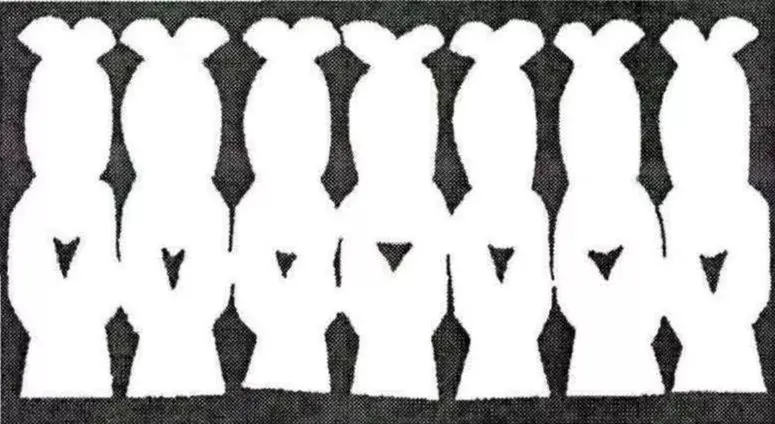 As a historic and cultural city, Shaanxi has inherited the art of paper cutting (剪纸 jiǎnzhǐ) quite well. People in Shaanxi refer to it as a "living fossil" (活化石 huóhuàshí) because it has preserved the ancient forms and patterns of the Chinese nation, such as fish-shaped human faces, lion-bodied human heads, and the "zhuaji wawa" (抓髻娃娃) associated with shamanistic culture. It embodies the concepts of Yin-Yang philosophy and fertility worship within Chinese culture.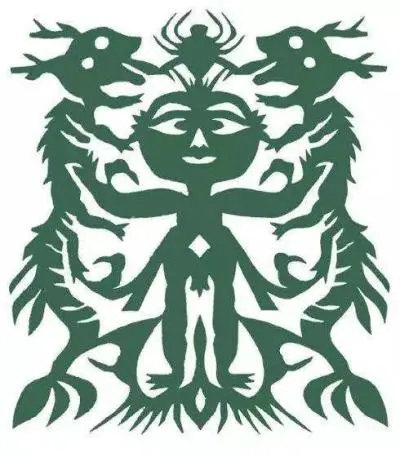 6.Chinese Paper Cutting in the Northern Dynasties period (220 CE-581 CE),
The earliest discovered physical examples of paper cutting in our country were five pieces of "tuanhua" (团花) paper cuttings from the Northern Dynasties period found near the Flaming Mountains in Turpan, Xinjiang (386 CE-581 CE). These paper cuttings were titled "dui niao tuanhua" (对鸟团花), "dui hou tuanhua" (对猴团花), "bajiaoxing tuanhua" (八角形团花), "rendong wen tuanhua" (忍冬纹团花), and "juhua wen tuanhua" (菊花纹团花). It can be seen that paper cutting during that time was already quite exquisite. The tuanhua format represents the oldest format in paper cutting.
Note:
Northern Dynasties (北朝 Běicháo)
Flaming Mountains (火焰山 Huǒyàn Shān)
Turpan (吐鲁番 Tǔlǔfān)
Tuanhua (团花): A type of decorative paper cutting pattern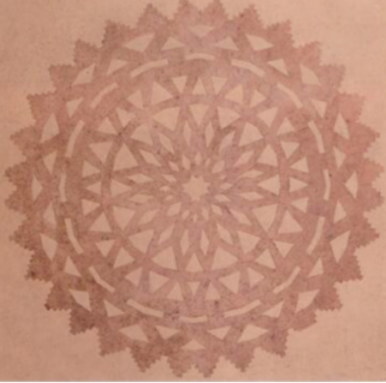 7.Chinese Paper Cutting in the Tang Dynasty (618 CE-907 CE),
China's cultural industry reached its peak. Paper cutting art also experienced unprecedented prosperity during the Tang Dynasty, giving rise to many poetic descriptions of paper cutting:
"Desiring to cut the characters of Yichun, the spring chill is felt by the person wielding the scissors." These two lines are from the poem "Two Spring Poems for the Imperial Examination" by Tang poet Cui Daorong, where "Yichun characters" refers to paper cutting.
"Carving gold into victory, continuing the customs of Jing, paper cutting gives rise to the spirit of Jin." This line is from Li Shangyin's poem "People's Day," where "paper cutting" represents the art form.
"Warm soup washes my feet, paper cutting beckons my soul." This line is from the famous poem "On the Pengyao Road" by Du Fu, expressing the meaning of soothing and comforting the soul through foot baths and warding off evil spirits through paper cutting.
From this, it can be seen that during the Tang Dynasty, paper cutting held significant meaning for the people.
In folk culture during the Tang Dynasty, there also emerged the practice of using paper cutting to create relief-printing plates. People would carve thick paper into flower patterns and then transfer dyes onto cloth, creating beautiful designs. The patterns for the scraped printing plates were created using paper cutting techniques, with a distinction between positive and negative carvings, long lines needing to be cut, and the use of dots to indicate solid and empty areas.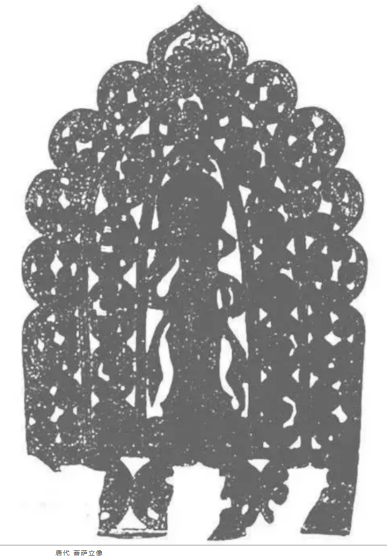 The paper cutting craftsmanship during the Tang Dynasty had reached a high level and was not inferior to the paper cutting artistry of today. At the same time, people lived peaceful and fulfilling lives, imbuing paper cutting with more spiritual connotations. For example, during the Dragon Boat Festival, people would paste paper cutting designs featuring snakes, toads, scorpions, and centipedes on their doors to ward off evil and misfortune, while also symbolizing the wish for their children to grow up quickly.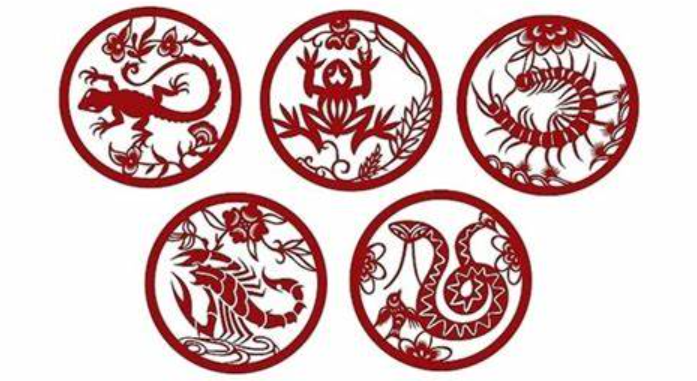 Note:
– Tang Dynasty (唐朝 Tángcháo)
– Yichun (宜春 Yíchūn): A city in Jiangxi Province, China
– Jin (晋 Jìn): Referring to the Jin Dynasty, an ancient Chinese dynasty
– Jing (荆 Jīng): Referring to the Jing region, encompassing present-day Hubei and Hunan provinces
– Du Fu (杜甫 Dù Fǔ): One of the greatest poets in Chinese history
– Dragon Boat Festival (端午节 Duānwǔ Jié): A traditional Chinese festival celebrated on the fifth day of the fifth lunar month.
8. Chinese Paper Cutting in the Song and Yuan Dynasties (979 CE-1368 CE)
The papermaking industry matured in the Song Dynasty, and the popularity and application of folk paper cutting gradually expanded. It became "lihua" (礼花), a folk gift; "chuanghua" (窗花), pasted on windows; and used for decorating lanterns and tea bowls. For example, in Jiangxi's Jizhou kiln, paper cutting was used as patterns on ceramics, enhancing their beauty through glazing and firing. Folk artisans also used paper cutting techniques to carve figures for shadow puppetry from the skins of donkeys, cows, horses, and sheep.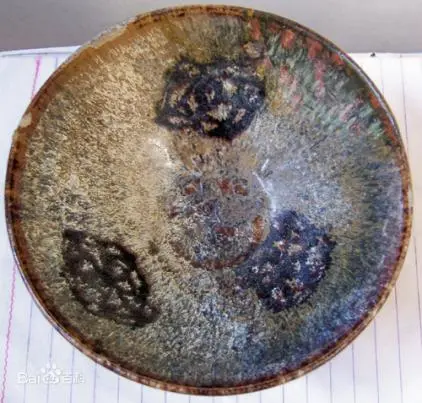 With the prosperity of handicrafts and commerce, paper cutting art entered a period of vigorous development. During that time, paper cutting activities took place on various occasions, including the beginning of spring, People's Day, New Year's Day, Dragon Boat Festival, Qixi Festival, and Double Ninth Festival. People would cut "chunfan chunsheng" (春幡春胜) and "caitou cai sheng" (钗头彩胜), creating shapes of mugwort leaves, flowers, celestial beings, auspicious characters, shadow puppets, insects, fish, birds, and various animals. A specialized paper cutting industry emerged, and there were artisans who made a living from paper cutting. Hangzhou was particularly renowned, with hundreds of skilled artisans, including those specialized in cutting "zhuzi baijia" (诸子百家) or those adept at cutting "huaniao yuchong" (花鸟鱼虫).
Note:
– Song Dynasty (宋代 Sòngdài)
– Yuan Dynasty (元代 Yuándài)
– Lihua (礼花 lǐhuā): Paper cut decorations used as folk gifts.
– Chuanghua (窗花 chuānghuā): Window paper cut decorations.
– Jizhou kiln (吉州窑 Jízhōuyáo): A famous kiln site in Jiangxi Province known for its ceramics.
– Shadow puppetry (皮影戏 píyǐngxì): A traditional form of Chinese puppetry using translucent figures made of animal skins.
– Hangzhou (杭州 Hángzhōu): A city in Zhejiang Province, China.
9. Chinese Paper Cutting in Ming and Qing Dynasties (1368 CE-1840 CE),
The art of paper cutting reached its maturity and peak. During this period, the custom of "luojin jiancai" (镂金剪彩), which had been passed down since the Northern and Southern Dynasties, was abolished and replaced by the widespread popularization of folk paper cutting crafts.
With social stability and people leading peaceful lives, paper cutting decorations became prevalent in various aspects of daily life. Colorful lanterns were predominantly made of paper cutting designs, and even fan surfaces were intricately crafted with cut-out paper designs. In fact, initial drafts for embroidery designs were often created using paper cutting techniques. While paper cutting art originated from the folk tradition, it had become a nationwide craze during the Qing Dynasty. The variety of paper cutting products expanded to include those used within the imperial court. In the Kun Ning Palace of the Forbidden City (the imperial palace of the Qing emperors), there were window paper cuttings featuring the character "xi" (喜) symbolizing joy, wall decorations with auspicious characters, and intricately designed paper cuttings of dragons and phoenixes adorning the ceilings.
Note:
– Ming Dynasty (明代 Míngdài)
– Qing Dynasty (清代 Qīngdài)
– Luojin jiancai (镂金剪彩 lòu jīn jiǎn cǎi): A folk custom of decorating with paper cuttings using gold foil.