In deze taalcursus Chinees leert u 300 woorden en essentiële grammatica, zonder enige voorkennis van de Chinese taal.
Onze taalcursus Chinees voor beginners begint met het aanleren van de Chinese Pinyin uitspraak, de tonen van de Chinese taal en woorden waarmee u een gesprek in het Mandarijn kunt beginnen. Dit alles met professionele Chinese leraren. 
Het bestaat uit HSK1 en HSK2. HSK is het gestandaardiseerde niveau van het Mandarijn voor niet-moedertaalsprekers - en dit is het eerste niveau.
Dit is voor leerlingen die:
Als je Chinees wilt leren maar niet weet waar je moet beginnen.
Als je geen ervaring hebt met Chinees leren of een klein beetje.
Als u Chinees wilt spreken om in contact te komen met Chinees sprekende vrienden of om naar China te reizen.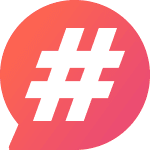 Praat over onderwerpen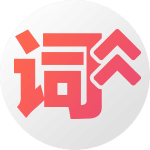 Woordenschat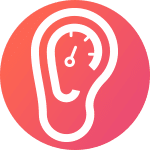 Luistersnelheid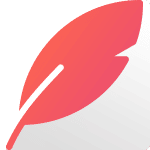 Schrijven
Inside GoEast's beginner Chinese course
Learn Chinese in the most efficient way. GoEast courses combine at home study with live conversation practice to maximize your Chinese learning.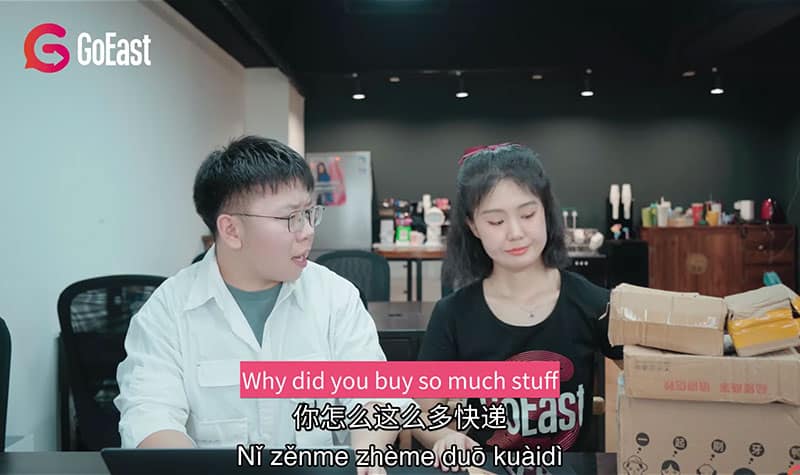 Before Class
Learn new words with fun, engaging videos
Grasp new vocabulary and understand the meaning of every phrase with simple Chinese language videos for each chapter (subtitles included!)
Master Chinese grammar
Understand nuances and form sentences with confidence using each chapter's grammar videos. 
Review what you've learned
Practice new concepts and r
eview new vocab on the couch or on the go with multiple-choice learning exercises and pre-made flashcards.
During Class
Practice with a professional teacher
Revisit what you have learned and practice speaking about your daily life with teachers that care about you and your journey. 
Speak from day one
Don't waste time on lectures. Maximize your speaking time with over 70% of every lesson focused on speaking and teachers trained to conversationally teach Chinese.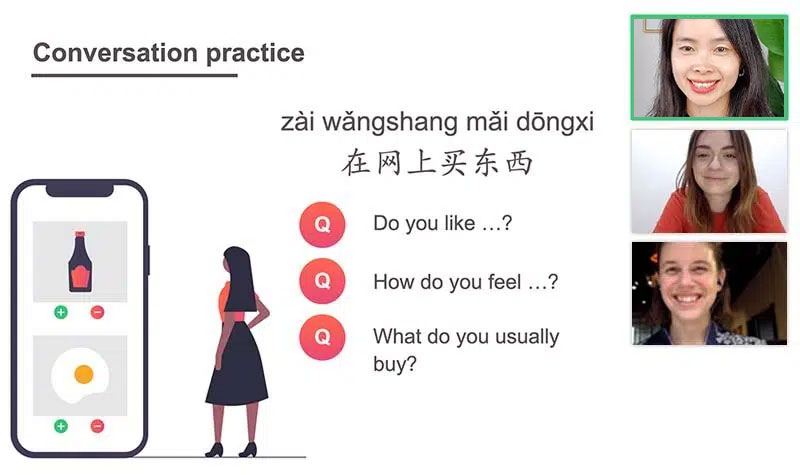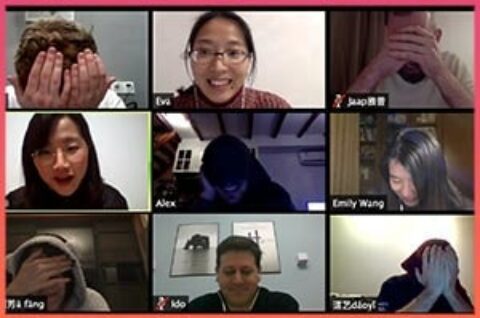 After Class
Continue to improve your Chinese 
Receive feedback from your teacher so you can 
focus on the right areas and 
quickly improve your Chinese
.
Boost your knowledge of Chinese culture 
Participate in a variety of live community events
 and build speaking confidence.
Stay motivated with a community of learners
Chat with others and get immediate help in an exclusive online discussion group.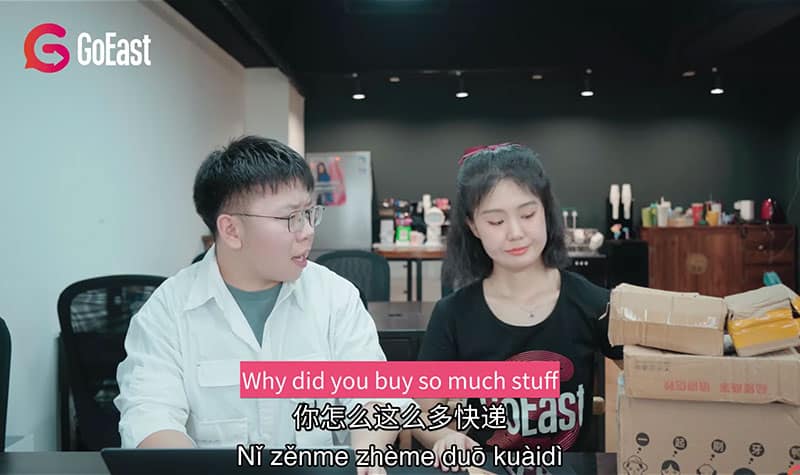 Before Class
Learn new words with fun, engaging videos
Grasp new vocab and understand every phrase with simple Chinese language videos (subtitles included!)


Master Chinese grammar
Understand nuances and form sentences with confidence using each chapter's grammar videos. 
Review what you've learned
Practice new concepts and r
eview new vocab with multiple-choice exercises and pre-made flashcards.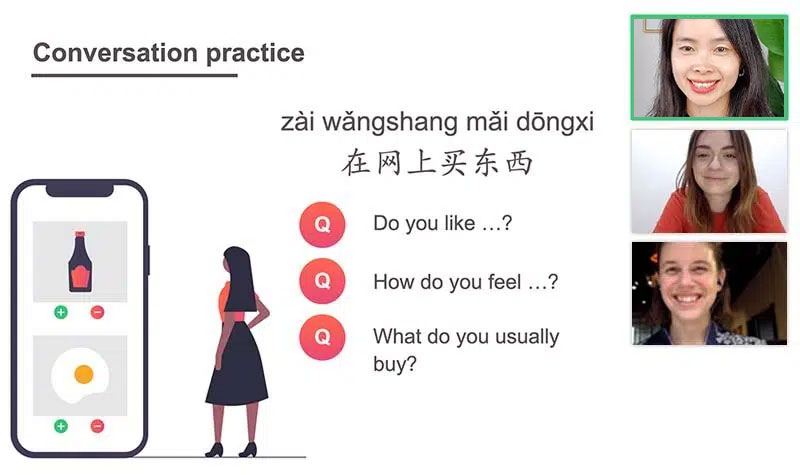 During Class
Oefenen met een professionele leraar
Revisit what you have learned and practice speaking about your daily life with teachers that care about you and your journey.
Speak from day one
Maximize your speaking time with 
over 70% of every lesson focused on speaking and 
teachers trained to conversationally teach Chinese.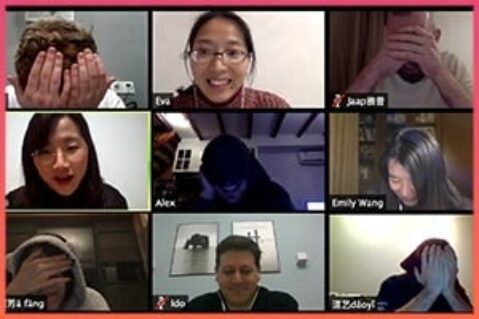 After Class
Continue to improve your Chinese 
Receive feedback from your teacher so you can focus on the right areas and quickly improve your Chinese.
Boost your knowledge of Chinese culture 
Participate in a variety of live community events and build speaking confidence.
Stay motivated with a community of learners
Chat with others and get immediate help in an exclusive online discussion group.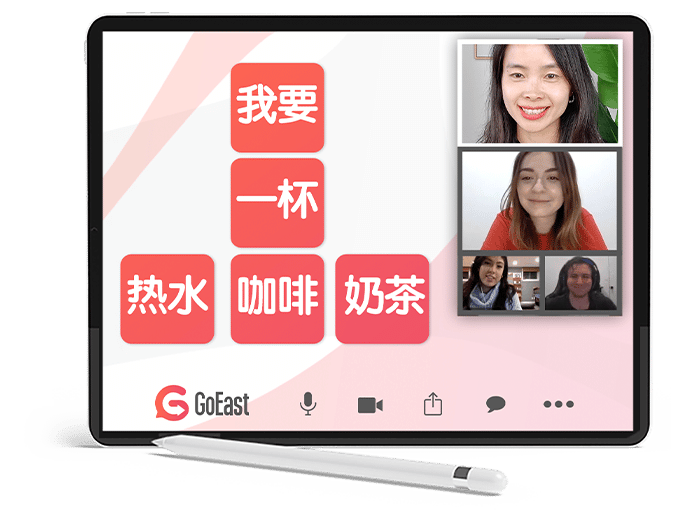 Leer online Chinees met GoEast Mandarin
Live videolessen met een professionele leraar
Aangevuld met zelfstudiemodules
100% flexibel en afgestemd op uw niveau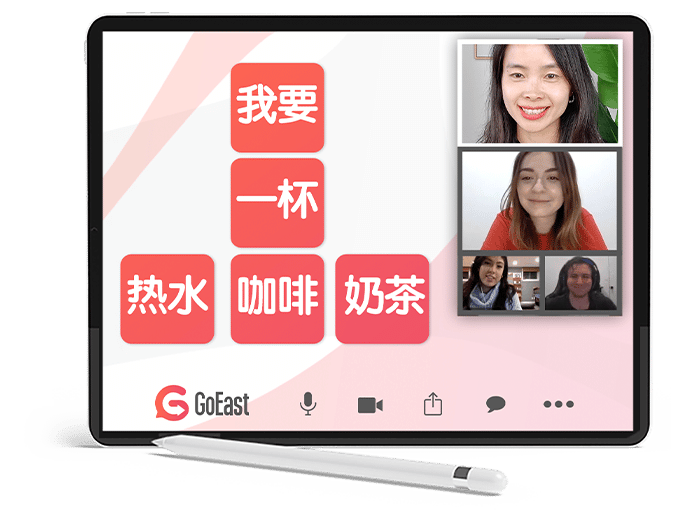 Leer online Chinees met GoEast Mandarin
Live videolessen met een professionele leraar
Aangevuld met zelfstudiemodules
100% flexibel en afgestemd op uw niveau
Informeer of meld je aan om beginners Chinees te leren
Wat gebeurt er als u dit formulier invult?
Een taalconsultant zal binnenkort contact met u opnemen
Hij of zij zal een lesplan met u opstellen, zonder verplichting
Als de tijden en het schema door u worden goedgekeurd, ontvangt u een betalingslink
Na betaling maken we een account voor je aan op ons leerplatform
Dan begint het leren!
Services in English only.
Beoordelingen voor GoEast Mandarin
+10.000 tevreden Chinese taalstudenten en meer. Lees alle beoordelingen op Trustpilot.

Ik studeer nu al meer dan 2 jaar bij GoEast en gedurende deze tijd heb ik ad hoc lessen geprobeerd bij andere scholen en deze zijn nooit in de buurt gekomen van de kwaliteit van een GoEast klas. Toen ik voor het eerst bij GoEast begon te leren, had ik HSK3 al gehaald. Na mijn beoordeling vertelde GoEast mij dat ik de HSK3-cursus moest overdoen omdat mijn spreekvaardigheid niet aan de norm voldeed. Op dat moment was ik echt angstig over deze beslissing maar ik denk eerlijk gezegd dat het een van de beste beslissingen was voor mijn vooruitgang in het Chinees leren. GoEast zal eerlijk tegen je zijn en is echt de ideale school voor iedereen die serieus Chinees wil leren.

Mijn leraar is INCREDIBLE. Ik hou ook van de zelfstudietools en de opzet van het programma. Het is super handig voor de student die ambitieus is en Chinees wil leren op zijn eigen tempo! Ik zou willen dat er meer spreekbeurten waren, maar mijn lerares is ongelooflijk en ik geniet van elke sessie met haar en ik leer ECHT zo veel.

Ik heb andere scholen geprobeerd en GoEast is de beste. Ik hou van de gestructureerde aard van de cursussen. De instructeurs hebben de juiste diploma's van universiteiten, wat betekent dat ze een formele opleiding hebben in het onderwijzen van talen. Ik hou ook van de flexibiliteit van de privé cursussen. Nadat ik de basis van HSK1/2/3 bij GoEast had geleerd, werkte ik samen met mijn cursus adviseur om een privé cursus te maken die aan mijn behoeften en doelen was aangepast. Ik kan niet genoeg goede dingen zeggen over mijn ervaring bij GoEast.

Ik heb 3 jaar lang aan en uit gestudeerd bij GoEast (mijn schema maakt soms pauzes noodzakelijk) en zonder falen, is elke leraar extreem professioneel en deskundig geweest. Dat gezegd hebbende, mijn huidige leraar, Jaxon, is voorbeeldig. Niet alleen één van mijn beste leraren Chinees, maar één van de beste leraren die ik ooit ben tegengekomen, en ik ben 55, met een masterdiploma. Zijn kennis, geduld en de toewijding om elke les aan te passen aan de behoeften van de student is meer dan zeldzaam. In feite, als hij niet zo toegewijd was geweest, had ik het misschien opgegeven.

Geweldige cursus, veel bronnen beschikbaar, en mijn leraar is super behulpzaam en goed in het uitleggen van alle antwoorden op mijn vragen. Ik geniet echt van de lessen en het heeft me meer geïnteresseerd gemaakt in het leren van Chinees.

Het oordeel van mijn tweede dochter was dat deze les de beste is van ALLE lessen die ze ooit heeft gedaan (en we hebben er in de loop der jaren heel wat geprobeerd). Ze had meteen een klik met juf Jenny, en mijn dochter was erg blij met deze lessen, zelfs twee keer per weekend!

Toen ik bij GoEast begon, was ik bang om mijn mond open te doen. Maar in slechts een paar maanden ben ik veel zelfverzekerder geworden in het uiten van mezelf, tot op het punt dat ik soms niet eens kan geloven hoe de woorden als vanzelf uit mijn mond lijken te stromen. Soms heb ik zelfs het gevoel dat ik mijn mond niet kan houden! Ik had nooit gedacht dat ik me zo zou voelen over Chinees spreken. Als u op zoek bent naar een Chinese taalschool, zou ik GoEast in een oogwenk aanbevelen.

Sinds een jaar studeer ik al bij GoEast. Ik ben begonnen als een totale beginner en ik ben nu bijna klaar met HSK3. Voor mij is het systeem dat zij gebruiken erg handig om eenvoudig en snel erg goede vooruitgang te boeken. Ik kijk er naar uit om HSK4 in 2022 met evenveel plezier af te ronden als in 2021.

Ik kwam de Mandarijnschool Go East tegen toen ik in Shanghai was. Het was het mooiste deel van mijn reis. Ik begon Chinees te leren en nu studeer ik nog steeds bij hen vanuit Italië dankzij de online lessen. Ik geloof dat het de beste school is die je kunt vinden. Het is niet alleen een school, het is een familie.

Ik heb drie maanden bij GoEast gestudeerd, en heb net voor nog een jaar verlengd omdat het zo'n goede ervaring is geweest. Ik heb vele jaren in China gewoond, studeer momenteel HSK 5, en heb me ingeschreven voor lessen met als doel de complexiteit van mijn Chinese spreek- en grammatica patronen te verbeteren. Mijn lerares (Andie) is altijd goed voorbereid en beantwoordt geduldig al mijn vragen in detail. Ik ben erg tevreden over het gemak van het online platform en de kwaliteit van Andie's lessen. In vergelijking met andere studiemethodes die ik in het verleden heb gebruikt, vind ik dat GoEast waar voor zijn geld biedt, en de tweewekelijkse online lessen geven mij de structuur die ik nodig heb om door de stof te gaan.

GoEast heeft me laten zien dat het echt mogelijk is om het Mandarijn te leren lezen, wat zo essentieel is om meer te weten te komen over de Chinese cultuur vanuit een niet alleen westerse benadering. Ik ben zeer tevreden met mijn vooruitgang en raad het iedereen aan die net als ik succes wil hebben in deze uitdagende ervaring !
General tips for Chinese for beginners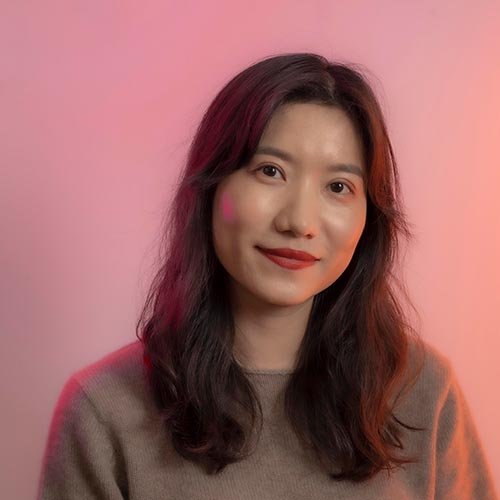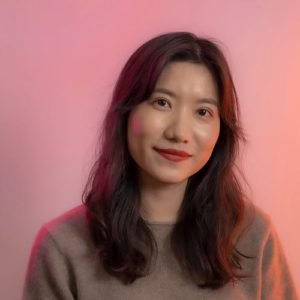 If you are a beginning Chinese learner, here are seven beginner Chinese tips to make starting to learning the Mandarin Chinese language easier. I have also shared these with my students. Each tip starts with one of the letters in the word "CHINESE" to make them easier to remember.
Written by GoEast's Liz Zhao (赵灵 Zhào Líng).
1. Challenge yourself
Deciding to start learning a new language is not an easy task. And so too is Chinese. Every time you start something new, there is a moment that you think you should quit. But as the saying goes, "Where there is a will, there is a way." To help you stay motivated, remember why you started learning Chinese. For example, one of my students is particularly interested in Chinese tea. He wants to learn more about the culture behind tea, so he started to learn Chinese in order to understand tea better.
Tip: Record your most common beginner mistakes in Chinese. Modify them to avoid reappearing. But don't be afraid to make mistakes. Mistakes are not a negative reflection of your intelligence. They are necessary features for acquiring new skills.
2. Have fun
It is easy to feel inadequate and frustrated when you start learning Chinese. Most learners of Chinese usually give up studying because they feel discouraged. Therefore, you must make the learning process interesting. Try to read the Chinese version of some interesting and classic stories, if positive emotions are related to the learning process, it will definitely be easier.
Tip: If you make mistakes, just laugh at them. The important thing is to have fun and persevere!
3. Involve others
There is nothing better than involving your family and friends in the Chinese language learning process. In this new challenge, you need moral support. When you show people what you have learned, they will be impressed. One of my students is an English teacher. She will try to communicate with the students in Chinese when they eating in the school cafeteria. Every Chinese student is surprised at her language performance, which also boosts her confidence.
Tips: Take a vlog and introduce yourself, family, and friends in Chinese. Do this every week and each time you can add some new structures you have learned. One month later, you can watch these videos again to see how much your Mandarin Chinese has improved.
4. Not just words
Chinese beginners may feel more comfortable listening to individual words and repeating them, just like when children see flash cards. But this is not very useful for adult learners who want to sound confident and fluent when talking to native speakers. This is not the right way to develop Chinese language fluency. If you learn the "chunks" of a language or phrase, it will be easier to create sentences and speak naturally.
Tips: When you learn a structure "我有… I have…", you can replace the blank with many words, like "我有一个工作。I have a job." and "我有一只猫。I have a cat". Learning structure can help you speak a whole sentence rather than individual words.
5. Exercise
Learning a foreign language is like going to the gym. Only by exercising on a routine will your muscles get stronger. It also works for Chinese language learning: practice makes perfect.
Tip: Use 15 minutes to immerse yourself in Chinese every day. You can listen to Chinese music or podcasts, read books, watch short videos on the Internet.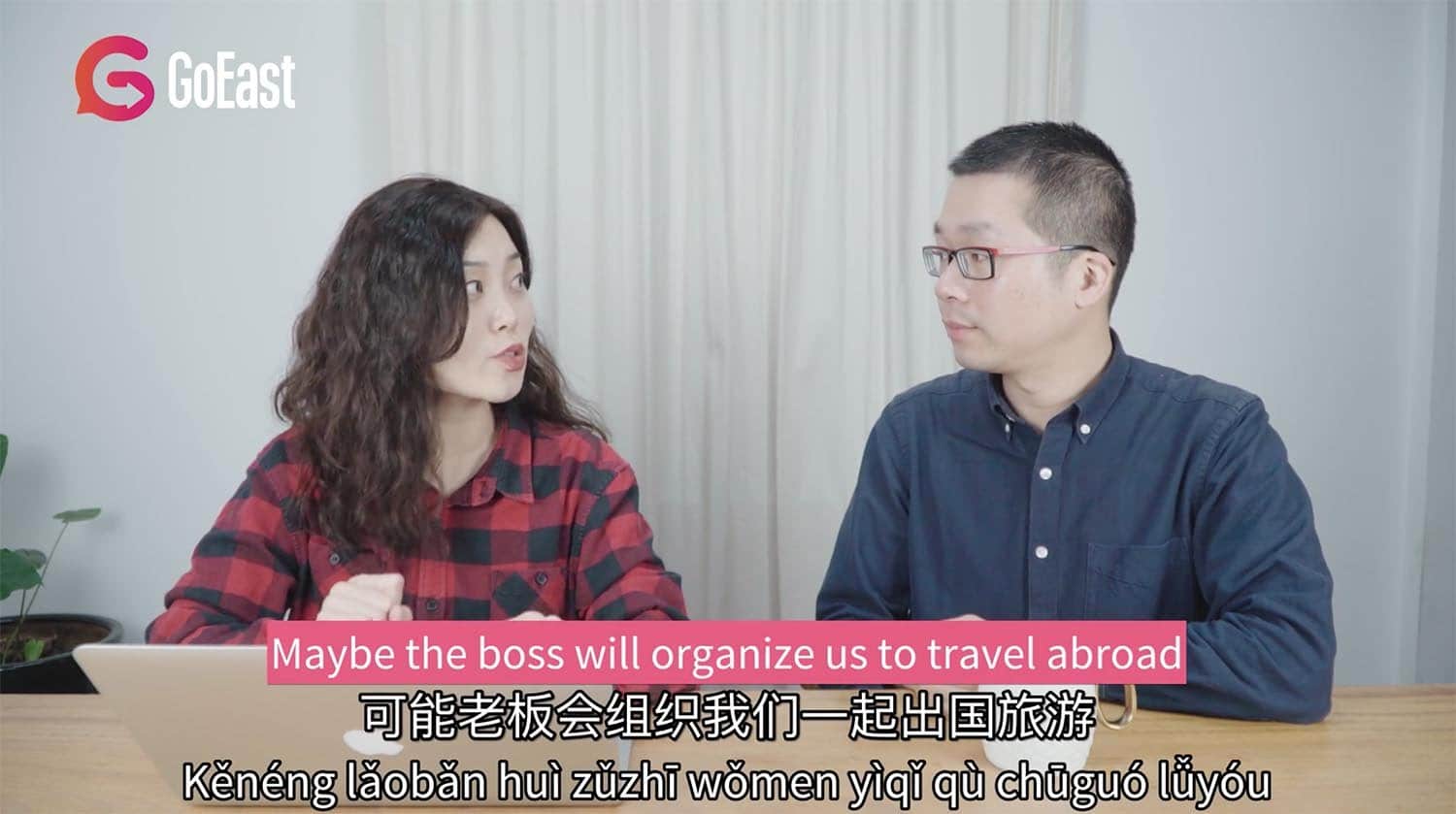 You can also check out our YouTube series called 'Beyond Class' for some light content with Hanzi, Pinyin, and English subtitles. It can help you progress a little every day, with over 200 videos.
6. Set goals
You may identify a specific topic within the Chinese language and focus on it. Setting goals to learn languages related to the field can help. For example, if you want to shop in Chinese, you need to know phrases like "试衣间在哪儿?Where is the fitting room?" and "我可以用信用卡吗?Can I pay by credit card?"
Tip: Please prepare a notebook and write down what you want to learn for seven days. At the end of the week, check if you have achieved your goals. This is a perfect way to spice up the otherwise very general-purpose HSK levels for learning Chinese.
7. Ensure you can see Chinese often
Companies usually make you remember their products through repeated advertisements, which reveals that the key to our memory is recurrence. You can label all the items in the house, which helps you remember the items belonging to daily life.
Tip: Label everything around you with Pinyin or Hanzi characters. Use colored notepaper: each color can identify a category of things. For example, you can use red sticky notes on appliances.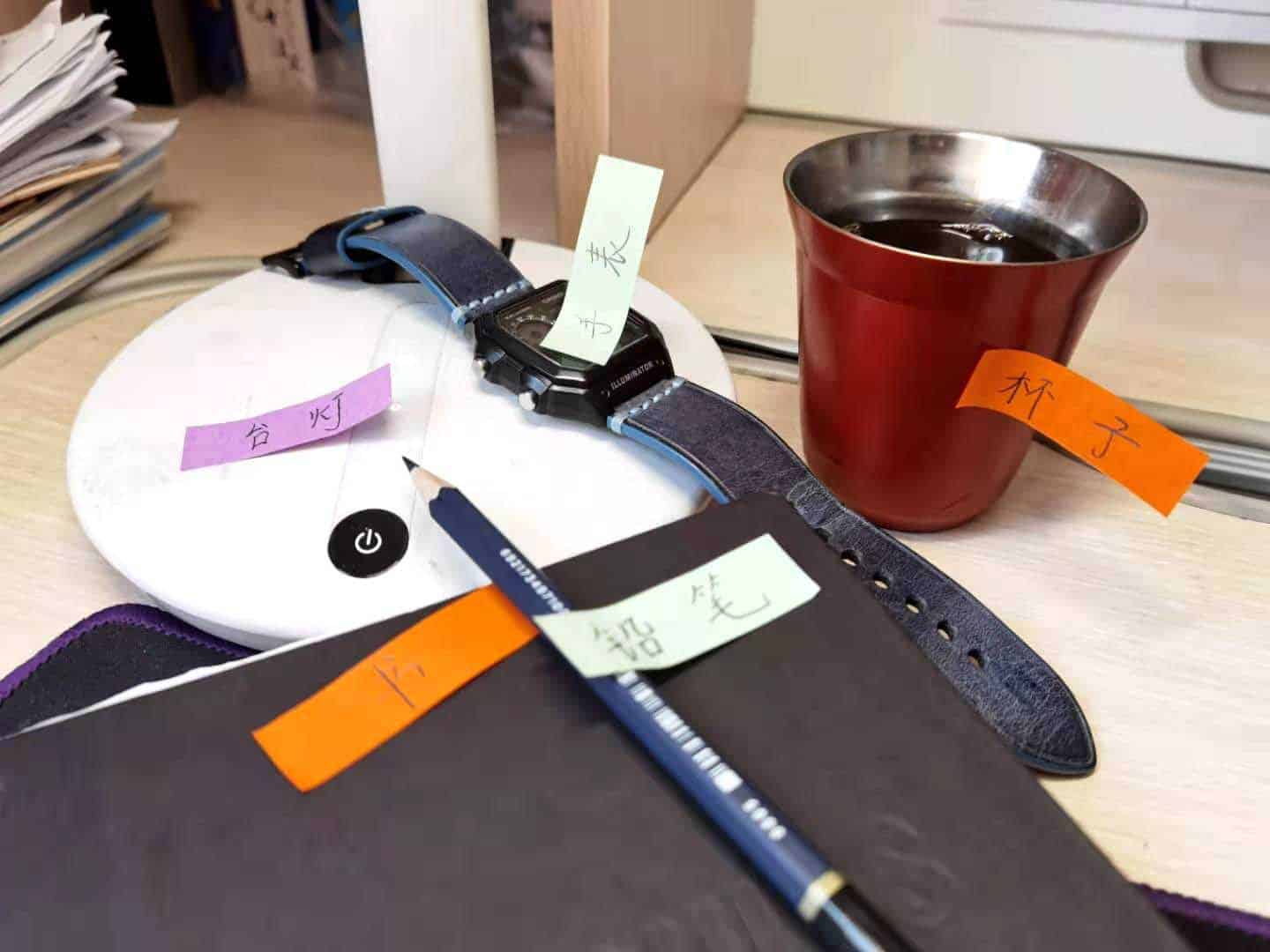 Learning Chinese is not a piece of cake. It is tough and challenging. But, in my opinion, expressing yourself in another language is the most exciting, significant challenge.
Good luck, great beginner learners out there! Here, summarized again are our beginner Chinese tips: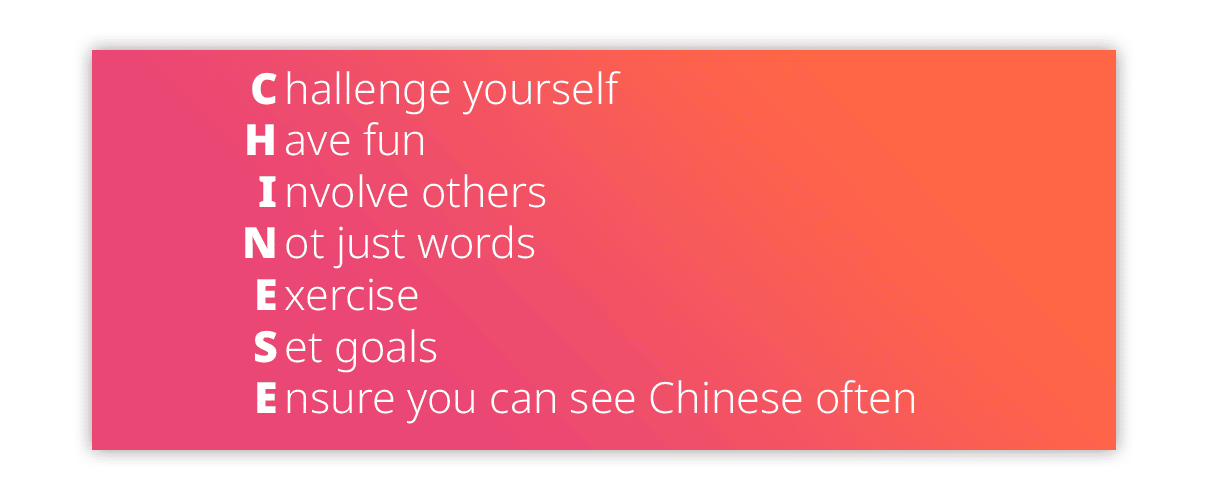 11 episodes of Beginner Chinese videos
Here's a list of videos we made a while ago, covering Pinyin, how to introduce yourself or ask for directions and so much more. Over 1 hour across 11 episodes.
Episode 1: The Road to Learning Chinese
Things that we cover in this lesson
– What kind of Chinese will we be learning?
– What is Hanzi?
– What is Pinyin?
– What are Chinese Tones?
– What is the roadmap to learning Chinese?
Episode 2: The Keys to Learning Pinyin
Mao Rui and Rong Wang are back to help you learn everything about Pinyin.
This episode we cover initials, finals and tones and by the end of it you'll be able to read Pinyin like a pro!
We encourage you to try out all the sounds yourself by mouthing them out as we go along.
If you feel embarrassed making strange noises at your screen. Don't. The screen can sense your lack of confidence.
Episode 3: Final initials and Why You Don't Say Goodbye in Chinese
Welcome back, everyone! This week we cover the following topics
– Final initials (there has to be a better way to say this) 0:14
– Thanks and You're welcome 1:27
– Why you don't say Goodbye in Chinese 3:05
– Pinyin pronunciation review 5:14
Episode 4: How to Count in Chinese
Time to learn how to count in Chinese! Here are all the numbers you'll need day to day (ie 1-10).
We'll be covering how to count higher in future episodes 🙂
– Numbers 1-5 (0:19)
– Silent initials and finals (0:32)
– Chinese hand gestures for 1-5 (1:30)
– Explanation of Shengdiao names (2:10)
– Special meanings with Chinese numbers (2:32)
– Numbers 6 -10 (6:09)
– Chinese Hand gestures for 6-10 (4:02)
– Chinese tongue twister (4:45)
Episode 5 : How to Greet in Chinese and How to Negate Adjectives
This lesson goes way beyond Ni Hao! Learn how to greet anyone at any time in many different ways.
Congratulations! After this episode, you'll be able to start a conversation with anyone. Stay tuned to learn everything else 🙂
– I, you (0:12)
– he, she (0:29)
– Ta challenge (0:50)
– Pluralize Pronouns (1:29)
– Greet everyone anytime! (1:50)
– How to ask someone's name (2:34)
– Chinese name structure (2:48)
– Referring to your Teacher (4:14)
– Negation (5:20)
Introductions and Nationalities – Beginner Chinese 6
Who are you really? Seriously, we want to know…in Chinese of course :).
After this episode, you'll be able to introduce yourself and provide your nationality.
Introduce yourself in Chinese in the comments!
– Introductions (0:14)
– Indicating possession with 的 (de) (0:24)
– Asking yes/no questions with 吗(ma) (1:05)
– Nationalities! (1:30)
– Where are you from? (3:13)
How Are You? – Beginner Chinese Part 7
How do you feel? No really, how's it going? This lesson we go over some more basics such as "How are you?"
– Here and there (0:20)
– How are you? (0:52)
– I'm busy (1:05)
– I'm doing well! (1:15)
– New sentence structure (1:16)
– Where do you work? (2:22)
– More different sentence structures! (2:48)
– How you say "How do you say (something)?" (4:00)
Getting Someone's Phone Number in China – Beginner Chinese Part 8
This video we cover how to ask for someone's phone number.
Episode 8 Notes
– Cellphone (0:13)
– Landline (0:46)
– Make a call (1:20)
– Give me a call (1:30)
– What's your phone number? (1:50)
– Lucky number 8! (3:00)
– Expressing pleasure and willingness (4:05)
How to Get a Taxi in Shanghai – Beginner Chinese Part 9
Shanghai is huge! This lesson will teach you ways to get around Shanghai.
– how to hire a taxi (0:25)
– taking the subway (1;00)
– Taxi drivers (1:57)
– Giving directions to the Taxi Driver (2:35)
– Hurrying the driver (3:29)
– Slowing the driver down (4:03)
– Left, right, straight ahead (4:20)
– Stop! (4:50)
– A friendly warning (5:02)
Ordering Food in Chinese – Beginner Chinese Part 10
There are tons of reasons to go to China…food is the best reason. Here's how you can go to any restaurant order like a native Chinese speaker!
– Types of cuisine (0:16)
– Of course (0:33)
– What's so special about Sichuanese food (0:36)
– Use a little (0:45)
– Using "and" and "both" (1:02)
– I'm hungry (1:19)
– How to Order (1:36)
– The General Measure word (2:20)
– Kinds of meat (2:45)
– Ordering a beer (4:00)
– Getting the bill (4:15)
– Chinese measure words (5:42)
How to Bargain in China – Beginner Chinese Part 11
China is a pretty cheap place to buy things. To get the best prices you sometimes need to bargain!
This video will teach you how to walk into a Chinese store and bargain for the best price.
– Money (0:20)
– Shopping (1:55)
– First and Then Structure (2:20)
– Together (2:40)
– Shop Owner (2:55)
– Units of Measure (3:02)
– Expensive and Cheap (3:30)
– Bargaining (4:20)
– Smaller/bigger sizes (5:12)
Tips for Chinese beginner students with MSG
GoEast's Emily appeared on a podcast episode of Mandarin Slang Guide, to talk about GoEast Mandarin and common problems faced by Chinese language learners (and how to fix them).
Mandarin Slang Guide is a bi-weekly podcast hosted by Joshua Ogden-Davis, who is a Chinese learner himself! Previous episodes are about topics such as apps, how to gossip in Chinese, many ways to say "very", and social media slang. See their podcasts on Apple Podcasts, Google Podcasts, Spotify and Ximalaya. Here's a write-out of first 15 minutes of episode 28 of Mandarin Slang Guide.
Over GoEast Mandarin
Joshua Ogden-Davis:
I'm not actually a Chinese teacher. I know, I've been doing these podcasts, but it's all a lie, a sham. But today, I do have someone on this show who isn't just a Chinese teacher, but also actually founded a Chinese language school, GoEast. And her name is Emily Wang. I know who Emily is, because I actually take classes from GoEast. Me and my teacher have Zoom lessons twice a week, and that's all thanks to Emily. I knew about them when I lived in Shanghai. Is GoEast just in Shanghai or is it in other places too?
Emily Wang:
Oh we're not just in Shanghai Joshua, GoEast is a Mandarin school in Shanghai and online. So a lot of students are actually learning with us globally.
JOD:
So you're literally everywhere. So, what Emily and I are going to talk about today is problems that Chinese learners have, and we'll break it up into problems beginner Chinese learners have, intermediate Chinese learners have, and problems that expert Chinese learners have.
But before we do that, I want to talk a little bit more with Emily about what GoEast is and what makes it different from other language schools.
EW:
In many ways, we are very similar to all professional and passionate Chinese language schools. We care a lot about teachers, teaching quality, curriculum design, and how effective students can learn. I think the difference is we try to do everything a bit better. That actually starts with our mission, as seen from the teachers. We want to be the first choice not just for Chinese learners, but also for Chinese language teachers.
JOD:
One of the things that attracted me to GoEast was that it wasn't just close to where I lived, in Shanghai, but also that you have a variety of programs, not just HSK but also events where people could come watch Chinese movies, and you had plans for online classes. That variety of stuff was appealing. But from a personal angle, how did you get into teaching Chinese in the first place?
EW:
This may sound surprising but actually this is the last kind of job I actually wanted to do. Because my mom is actually a Chinese teacher, for her life-long career. And I always so jealous of her students, because she always put her students ahead of me, and I decided I wouldn't become a teacher. But somehow when I choose a major in university, I choose Chinese as a secondary language. I thought it was more a diplomat major, but I didn't realize it was so related to education. But it's interesting because I actually gave up a very good job and decided to further my study at Fudan University, which made my dad super mad, so he decided to cut me off financially. So I needed money! And Fudan was looking for lecturers for beginner Chinese language courses, and that's how I got into teaching Chinese after all. Ironically, I love it so much, maybe as much as my mom does.
JOD:
So it runs in the family! I didn't know you're a second-generation Chinese teacher! But you didn't just stop there, you actually co-founded GoEast! What led to that?
EW:
So as you say I'm a second-generation Chinese teacher, so I did have some talent in teaching the Chinese language, probably. So my reputation was very good. Not just at university, but also a few multinational companies reached out to me to train their C-level managers in Chinese language. And I started doing that because the pay was good, and I was fascinated by how those people are super good leaders, there's always a big language and cultural barrier between them and the market. So I saw the need to break down those barriers, but I couldn't do that alone. I needed a team.
JOD:
So you really interacted with the Chinese language at different levels and different ways. Before we had to the next part, do you have like one piece of advice that all Chinese learners, like we all are, which we should keep in mind?
EW:
I want to tell everyone who's learning Chinese not to be afraid of making mistakes or having an accent. Because they're just signs of bravery and courage.
Tips for beginning Chinese students
JOD: 
So for all those brave people out there, who are either beginner learners of Chinese, intermediate learners or expert learners of Chinese. Starting with basic Chinese students, Emily Wang, master of Chinese teacher, what do you think are the biggest problems that beginning Chinese learners run into?
EW:
So we see a lot of students who start learning Chinese. And when they talk, others notice they are beginners, like, immediately. And not because you're using simple words, or because you speak slowly. But because you pick those textbook Chinese words, and so people know you've just started to learn Mandarin, because you sound like a textbook! Of course, textbooks are good. But afterward, you need to go into the real-life, and see the living language and make yourself sound like a native speaker.
JOD:
What are Chinese words or phrases that make people go like, "Aha, you're a beginner!"?
EW:
The most common example I think is "你好吗?".
JOD: 
So you're saying it's the "吗?", because I hear "你好" all the time.
EW:
You're right. But 你好吗 is such a great example to introduce Chinese language sentence structure to beginners. But actually it's directly translated from English and not part of the real Chinese language. So people don't really ask it like that.
JOD:
So, if I'm about to say 你好吗, what can I replace that with to sound more natural in Chinese?
EW:
So the most native way in Chinese, 你怎么样? You just replace 你好 with 你怎么样?
JOD:
You, what's up?! Nice. What else do we have?
EW:
If you haven't seen this friend for a while, you can also ask: 最近忙吗?
JOD: 
Are you busy recently? Yeah I think I heard this a lot in Beijing, when I was working there. It makes sense for offices, in that context, talking about how busy you are.
EW: 
And if you just met someone with whom you are not friends yet, but you want to make acquaintance, you can ask 你去哪儿 in Northern China, or in Southern China 去哪里?, where are you going to? For instance, you ask it in the elevator, it's just small talk.
JOD:
I love that because that's a thread that I've noticed in a lot of Chinese conversations. In English you'd ask "How are you?", but in Chinese, you ask specific things that you've done, you don't really care where they're going, but the stereotypical thing to ask about is activities.
EW:
Yes very true. Chinese people are focussing on specific activities for small talk. So common greetings in Chinese are 你吃了吗?, 你吃午饭了吗?, 你去哪儿?你去工作吗?
JOD:
Now I'm extremely embarrassed because you gave me a light-bulb eureka moment, and this is the beginner Chinese language question, so I guess I'm a beginner!
EW:
And a third way to say hi may surprise you, it's actually 再见! Not just to say bye, but also to say hello.
JOD: 
You use 再见 all the time! I'm such a beginner!
EW: 
再见 just means "See you later" but we have a more native way of saying that. If you're with a colleague, you can see 明天见, which just means "See you tomorrow", or "回见", so here the first character means 'return', so it means "See you when I return."
Another way to say bye in Chinese is short, you just say 走了. Very native and colloquial Chinese, that says you're leaving. This is between you and good friends, for you and good friends.
JOD:
It's part of that tendency when people become close, you remove all the pleasantries, like the 'thank you' and 'welcomes'. In American culture you need those to show people you care about them, but I found that in Chinese culture, often, being too polite pushes people away. Whereas something like "走了" just means "I'm out!" which the other person may feel like "Oh this person is comfortable with me."
EW:
Yeah. Like on WeChat, you would never say 再见, that would almost be rude. It's almost like shutting a door into someone's face, like they say 再见! In this situation, you can write 下次聊 (Talk to you next time) or 我去工作 or 我去睡觉.
And the last one I want to share, the ultimate one, which nearly every beginner does, is the overuse of 请, which means 'please'. I know every one of you want to be very polite, but in China we rarely use the word 请, instead we use "麻烦", which literally it means trouble, so it implies I trouble you to do something. Like in a restaurant, you can ask the waiter, "麻烦给我菜单".
JOD:
So "请给我菜单" sounds very robot. But "Trouble you, give me the menu" sounds very native.
EW:
Yeah. And if you want to pass someone, you can say "麻烦你让一让", like "Trouble you to let me pass."
JOD: 
So those are problems many beginner Chinese learners have. They use these textbook pieces of language. Let's move on to higher-level learners.
Problems for intermediate and advanced Chinese learners
Listen to the rest of the podcast on Apple Podcasts, Google Podcasts, Spotify, or Ximalaya! Some great tips on sentence structure and using synonyms to sound more like a native Chinese speaker.
Common beginner mistakes
To learn Chinese is no more difficult — nor no less —  than learning any number of other different foreign languages. And just like learning any language, it helps to know which common mistakes to avoid. From our experienced Chinese language teachers, here are the top five of the most common mistakes that beginning Chinese language learners tend to make when they learn Chinese.
Over years of teaching Chinese to English speakers, we've noticed a few recurring mistakes that can end up turning into bad habits if left uncorrected. The following is a list of the most common Mandarin learning mistakes made by beginners.
3: Putting location & time in the wrong order
Obviously, the order of Chinese words is a much larger topic, but there is one particularly common mistake that's quite easy to clear up. Native English speakers often put time at the end of the sentence, when in the Chinese language should go before the verb. It is difficult to overcome established language patterns that have become second nature. For example in English "I will go to Shanghai tomorrow", but in Chinese, you'd say "I tomorrow go to Shanghai" (我明天去上海 Wǒ míngtiān qù Shànghǎi). And for the timing phrases, the sequence is the longest time comes first, followed by the smaller time. For example in English "I will go to Shanghai at 8 o'clock tomorrow ", but in Chinese "I tomorrow 8 o'clock go to Shanghai" (我明天八点去上海 Wǒ míngtiān 8 diǎn qù Shànghǎi).
Secondly, In English place can often go at the end of the sentence. For example in English "I study at Fudan University", but in Chinese is "I in Fudan University study" (我在复旦大学学习 Wǒ zài fùdàn dàxué xuéxí). It's the same as timing phrases, we put the place from big to small. For example in English "I study at Fudan University in Shanghai", but in Chinese is "I in Shanghai Fudan University study" (我在上海复旦大学学习 Wǒ zài shànghǎi fùdàn dàxué xuéxí).
2: Skipping Chinese measure words
In Chinese, if you want to describe the specified amount of every single item, you always need a measure word after the amount and before the item name. It seems illogical and superfluous. But there's something quite similar in English! For example, In English, you will say 'a sheet of paper', 'a set of furniture', 'a school of fish', and so on. Here 'sheet', 'set', and 'school' can be considered measure words or classifiers.
In Chinese, measure words are important, yet cause some headaches to Chinese language learners. Different measure words are used for different kinds of objects. The structure is "Number + Measure Word + Object". For example, 个 (gè) is the first measure word you will learn. When you're not sure what measure word to use for a particular noun, you should use "个 (gè)" to save yourself some trouble. Cause if you skip measure words completely, Chinese people won't understand you at all.
There are over a hundred, but here are a few different measure words for different kinds of objects so you get the idea.
First, the measure word 'zhāng 张'. We used it for flat objects such as tables or paper. For example '一张桌子 yì zhāng zhuōzi'、'一张纸yì zhāng zhǐ'.
Second, the measure word 'tiáo 条'. We used it for long thin objects such as ropes. For example '一条绳子 yì tiáo shéngzi'
Third, the measure word 'běn (本)'. We used it for objects with volume such as books or magazines. For example '一本书 yì běn shū', '一本杂志 yì běn zázhì'
1. Misplaced adverbial words
There are a lot of adverbial words in Chinese, and for the beginning Chinese language students they always feel confused about how to arrange the sentence. Such as the Time words, the Location words, the Manner, and other words. Here we take two examples to show you.
Examples
I go to work by subway


我上班坐地铁。(Wǒ shàngbān zuò dìtiě.)




我坐地铁上班。(Wǒ zuò dìtiě shàngbān.)

I play basketball with my friends


我打篮球跟我的朋友。(Wǒ dǎ lánqiú gēn wǒde péngyou.)




我跟我的朋友打篮球。(Wǒ gēn wǒde péngyou dǎ lánqiú.)
Other common beginner mistakes
These are written out as separate articles: