Try out our Campus Discovery Session
Unsure about your Chinese level or which course to choose? We've got you covered!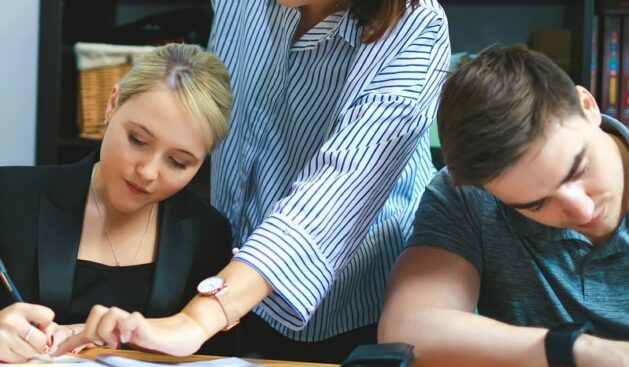 Xuhui Campus Discovery
Unsure about your Chinese level or which course to choose? We've got you covered! At our Campus Discovery Session, our GoEast language consultant team is ready to assist you in every step of your language learning journey. During this session, we'll:
1. Conduct a personalized assessment to understand your proficiency level.
2. Collaborate with you to create a tailor-made learning plan based on your unique goals and aspirations.
3. Take you on an exciting campus tour to immerse you in the GoEast experience and show you where your language adventure begins.

This session isn't just a meeting; it's a personalized adventure that paves the way for your success in learning Chinese. Join us and take the first step towards a rewarding language learning journey!
Hello there! I'm Lynn from GoEast. Feel free to connect with me on WeChat for any inquiries you might have.  Looking forward to seeing you at our Chinese open class!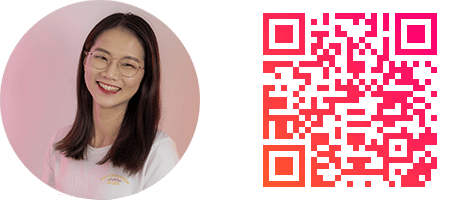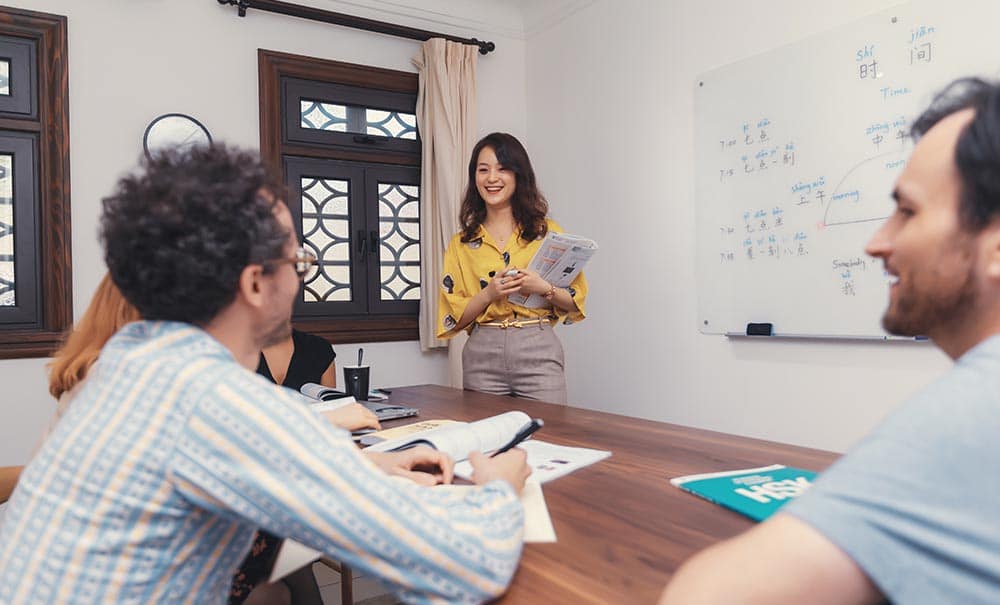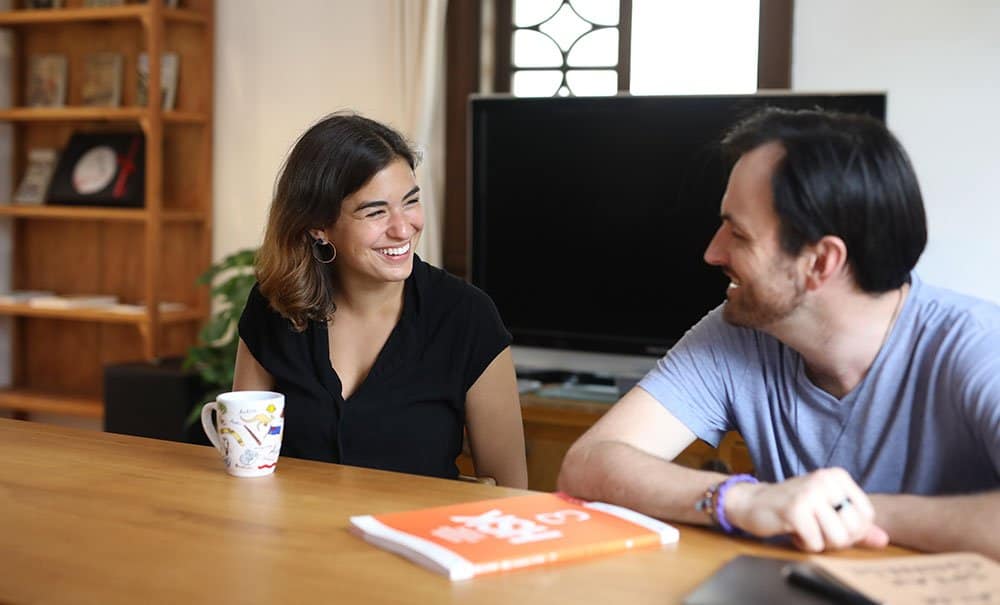 上海市徐汇区长乐路801号华尔登大厦704/705室(近1号线和7号线常熟路地铁站)
Changle Road 801 (Walton Plaza), Room 705, Xuhui District, Shanghai (Conveniently near Changshu Road Station on Line 1 & 7.)
Telephone: T +86-021-5435-6358
Email: coursecenter@goeast.cn


Interactive


Immersive


Practical
Worry-free Learning
Our Chinese open class allows you to learn Mandarin in a stress-free environment. With our small class sizes and expert teachers, you can focus on building your language skills without pressure or judgment.

If you're looking for Chinese lessons where you can learn at ease and build proficiency over time, this class is for you. Join an open class today to experience worry-free learning.
Experience the Cozy Environment at GoEast Shanghai Campus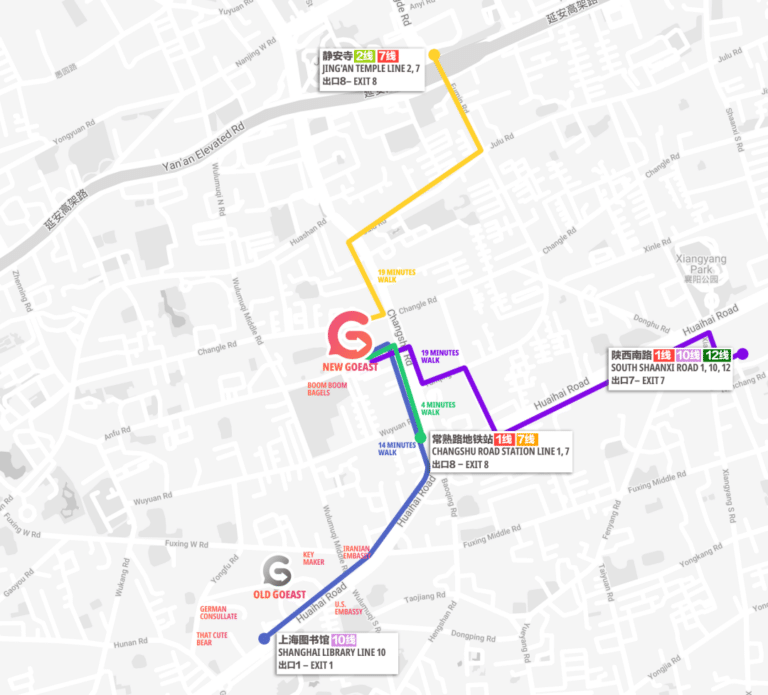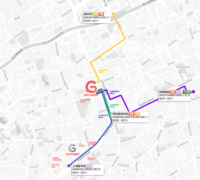 Conveniently Located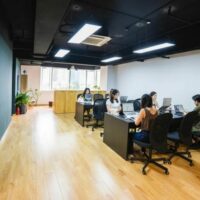 Spacious Open Office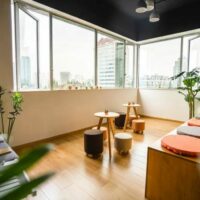 Stunning Lounge with a View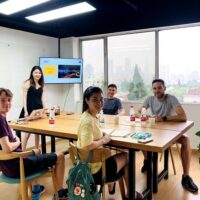 Well-lit Classrooms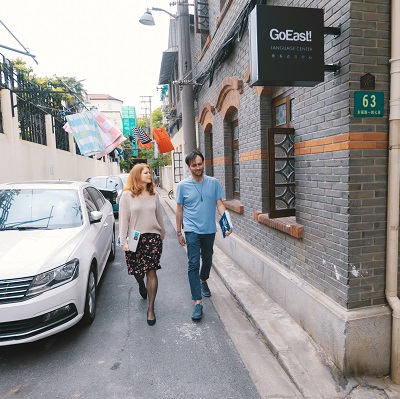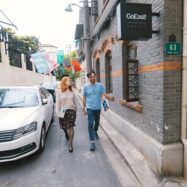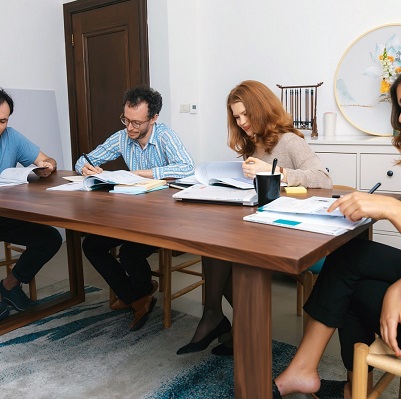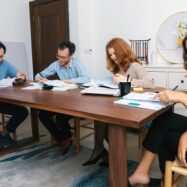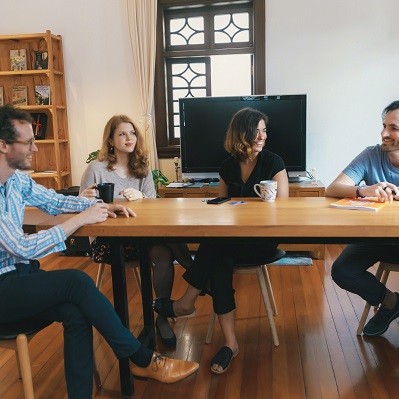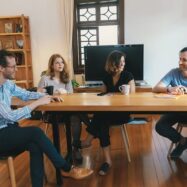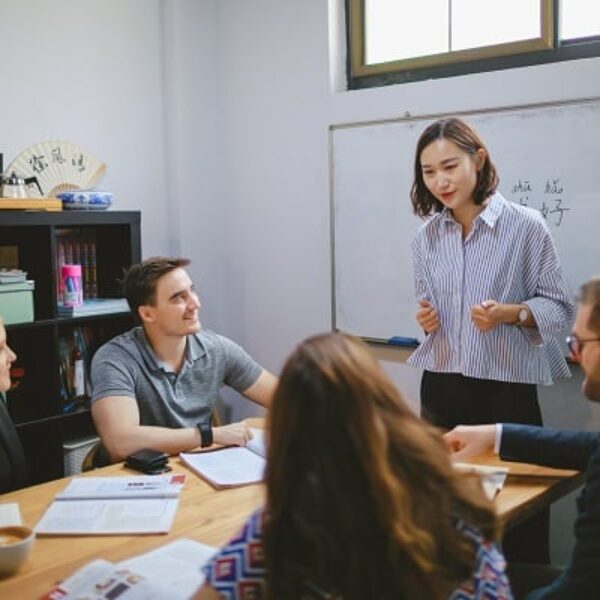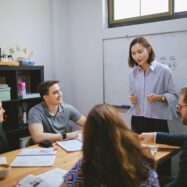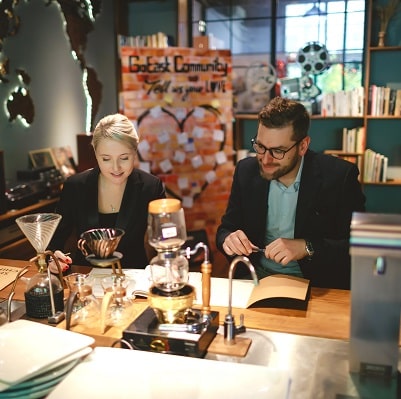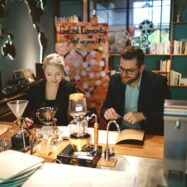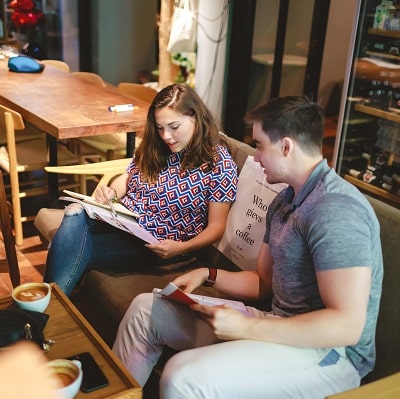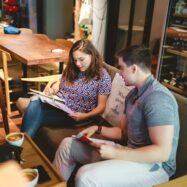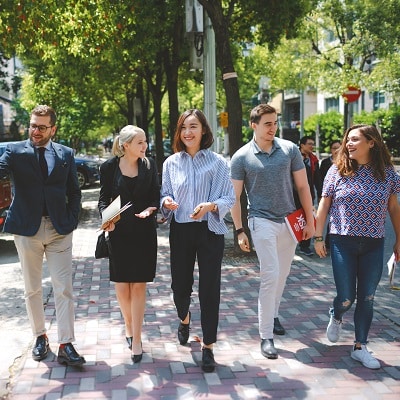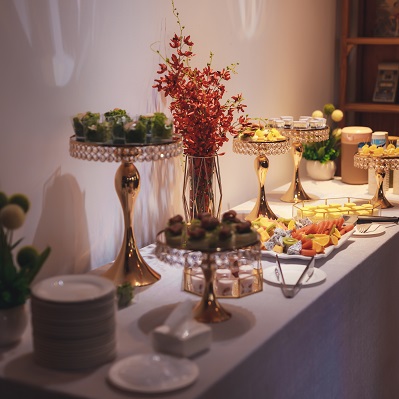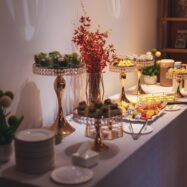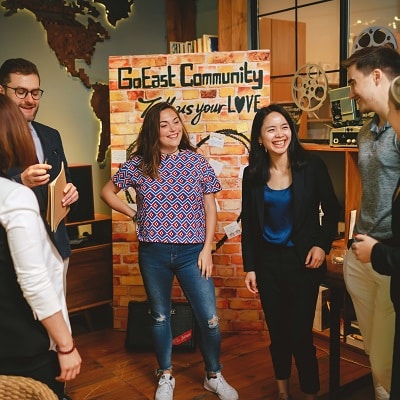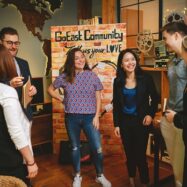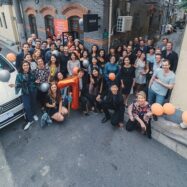 Learn Chinese in Shanghai with us
Any other question on learning Mandarin or anything else? Contact us here.