Learn and improve your Chinese language with these short stories. They're spoken in clear and slow Mandarin, with Hanzi, Pinyin, and English subtitles. Plus you get to learn a bit about Chinese culture as well!
Scroll down based on Chinese language levels:
Beginner Chinees
Elementary Chinese
Intermediate Chinese
Gevorderd Chinees
Contest winners
Beginner Chinese listening practice stories
A chair is cheaper than a table
Little Ming's Dad wants to buy a new table. But, does Little Ming's Mom agree?

How old is your dad?
Little Ming in this Chinese listening practice story insists that his dad is 10 years old. Is he right?
Are you really at home?
What's the best way to test if someone is really at home?

Then, you can go out:
Little Ming is asking his mom to go outside. How come?
Whatever you make I'll eat it:
Little Le is going to make some sandwiches for tomorrow. What kind of sandwich does Paul like?
About to die:
Be careful when saying "kuai si le", as it has dual meanings.
Can you lay eggs?
Little Ming is curious if his mother can lay eggs. Why would he think that?
Elementary Chinese listening practice stories
Calling her 'baby'?
Why call your girlfriend 'baby'? Paul gives a new explanation.
We must bring a power bank with us:
It is important to bring a power bank or cellphone charger when going out.

Fried chicken milk tea:
Have you ever tried fried chicken flavored bubble tea?

Apples also sleep:
You know, apples need to sleep as well.
Trying hard to buy a new car:
Your boss works hard so he gets a new car. So, when you try hard…
Trading stocks
Little Zhang's friend has two million now through trading stocks! Does that mean he's really successful?

Where is my cellphone?
Where is my cellphone? Who do you call when in need of help? Wang Li relies on her sister.
Intermediate listening practice stories
What to buy? 
Valentine's Day is coming. But why is Little Zhang worried?
Double-check it:
Little Fang brought a dice to his exam, but why?
My beautiful bestie
In this Chinese listening practice story, Lili is not happy about yesterday, and Ben is making everything even worse.
Flash marriage:
Do you support getting engaged and married in a very short time?
Are we buying a puppy?
Finally, mom is letting me buy a puppy! Or is she?
I just photoshopped a little bit:
Little Le is picking photos to be posted online, but she might have gone a bit overboard with the photoshopping…
The spring festival in Shanghai is so quiet:
The Spring Festival is famous for its lively vibe. But in Shanghai the Spring Festival is really quiet.
Remote work:
Nowadays, remote work has become the choice of many companies and employees. What do you think about it?
Chinese Dinner Table Manners:
How to eat less but still be polite when visiting your Chinese friends?
Stiff neck from sleeping:
Little Le is trying to give Paul some advice for curing his stiff neck, but Paul doesn't want to follow it.
Milk tea culture:
Today is about bubble tea, and how in China, bubble tea has become more than a drink.
Good medicine for insomnia:
A good method to fall asleep… Or is it?
Advanced Chinese listening practice stories
Lantern Carnival in Yu Garden:
Yu Garden is a garden in the center of Shanghai. The Lantern Carnival there during the Chinese New Year attracts people from all over the world. (Recorded over a year ago, this year is the Year of the Ox!)

When do you say sorry?
How do you apologize in Chinese? It depends on how sorry you are.
Contest winners
We received fifty submissions for our second round of the Chinese Story contest competition, organized by GoEast & Du Chinese. Here are the three winners.
All the winners got a year premium Du Chinese as well as two self-learning courses from GoEast (Business Chinese 1&2). Also have the stories been added to the Du Chinese app.
The narrator of these Chinese stories:
The stories are read aloud by GoEast's Ellie Liu (刘晓丹 Liú Xiǎodān). Ellie joined GoEast in 2014 received loads of good reviews from our students. She went to the United Kingdom for 1 year to teach Chinese at the University of Nottingham. Ellie now not only teaches in Shanghai and online, she also records videos for GoEast's YouTube channel and courses, and trains new teachers.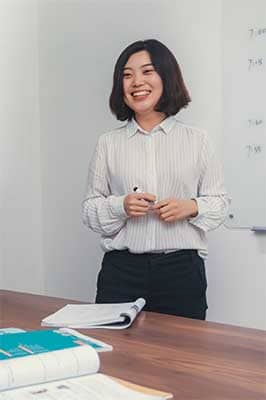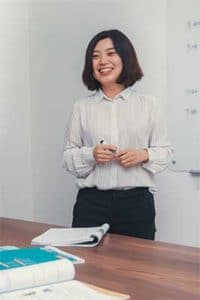 Chinese story beginner level
This short yet delightful story is from David Gladney.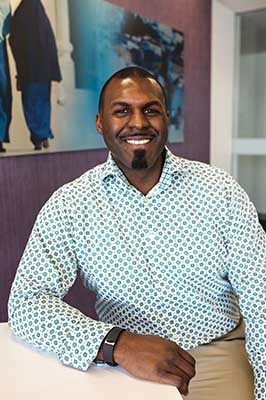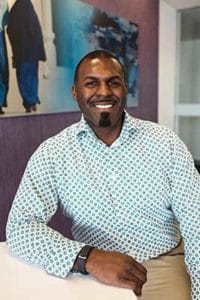 David is an expat living in Beijing, working for a multinational US-based company. He has been self-studying Chinese for 6 months, and 6 months with a teacher. In his own words, he learns Chinese to be conversational and to communicate with all the nice people he meets in China.
Elementary Chinese story
This story with tips for learning Hanzi is from Vivian.
Advanced Chinese story
This inspiring story about Praying Mantis is from Deogenes Barbosa.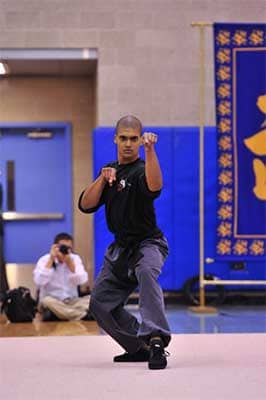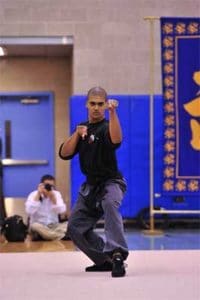 Deogenes is a philosophy graduate from Fudan University. He enjoys martial arts (as you'll find out from his story), as well as reading, and hiking. His favorite mountain is Mount Lao in Shandong Province and his favorite activity is sharing tea with interesting strangers. He hopes to open his own kung fu school someday, but wants to see more of the world first.
Let us introduce you these three fantastic stories that have won the Chinese Story contest in the first round, held by Du Chinese & Goeast
. Congrats to Evan, 汪如诗 & Leigh — and thank you for the over 40 submissions we received.
​Read aloud by Chinese poet Qin Sanshu
秦三澍Qin Sanshu is the author of the poetry collection A Quarter of Wave (2019, Taipei), and has been editor of several literary magazines. Photo © Qian Xiaohua.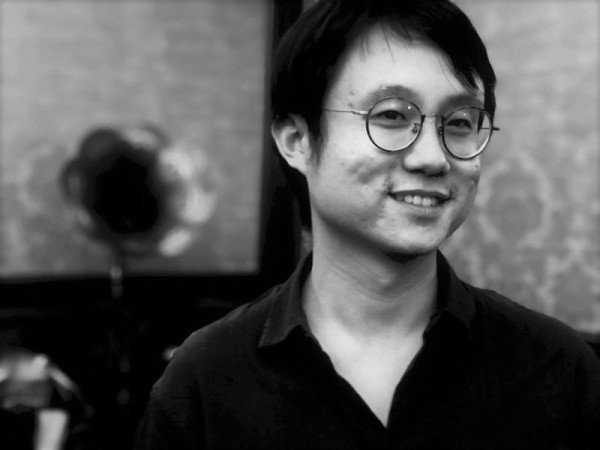 ​My airplane | Beginner Chinese level
This imaginative story is from Evan Hernandez: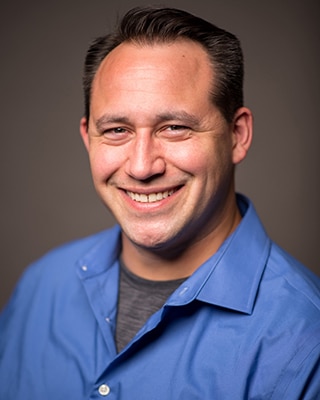 Evan is a writer and theater professional with a long list of production credits in both Seattle, and New York. He founded the "Rough & Tumble Shakespeare Company" in 2018, which teaches excellence in performance and literacy to students of all ages. His latest novel for young adults, Breaking The Skies, is available on Amazon. He lives with his wife and three kids in Columbia, TN.
American-born Chinese | Elementary Chinese level
This personal story on cultures is from 汪如诗.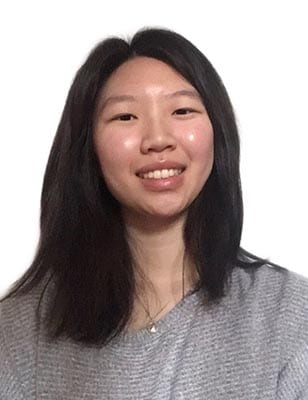 Like 汪如诗 (Karen) mentions in the story, she was born and grew up in the United States while her parents are from China. She is still learning Mandarin on her own and will continue to try to improve. She's a nursing major at the University of Pittsburgh, and hopes to become a travel nurse and go across the US and the rest of the world as a nurse.
The Story of the Star of Happiness | Advanced Chinese level
This inspiring story is from 邬乐 (Leigh).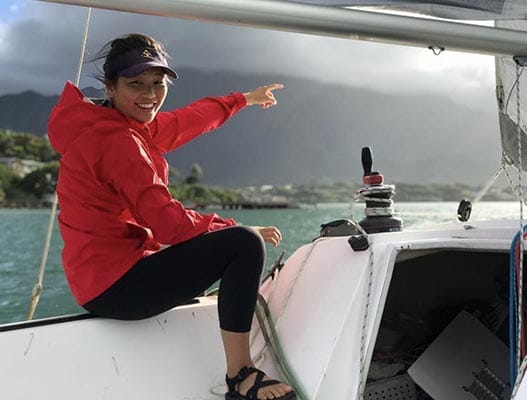 Leigh is from Hawaii and has studied Chinese for 4 years. In Shanghai, she teaches writing at NYU Shanghai. Outside of work, she enjoys reading, playing soccer and 毽子 at the park, and taking classes with GoEast!
---
All the winners got a year premium Du Chinese as well as two self-learning courses from GoEast (Business Chinese 1&2). Also have the stories been added to the Du Chinese app.
How did you feel about these stories and their Mandarin level? Did they inspire you? Are you up for round two?
More Chinese language learning videos from GoEast Mandarin on our YouTube
More videos like this? Search 'GoEast Language Center' on YouTube or go to youtube.com/user/goeastmandarin