Many parents have expressed concerns about their children's messy and illegible Chinese handwriting. They worry that such poor handwriting may affect their children's interest and confidence in learning Chinese.
To help children develop beautiful and legible Chinese handwriting, it is essential to cultivate good writing habits. However, forming these habits is not a short-term task, and both schools and parents should provide patient guidance and positive encouragement, allowing children to gradually improve their handwriting skills.
Specifically, what should children do when practicing Chinese characters?
What is the correct handwriting habit for writing Chinese characters?
If a child develops incorrect handwriting habits from the beginning, it not only affects their ability to write Chinese characters well but also has increasingly severe consequences as time goes on, making it challenging to correct later. Therefore, it is crucial for children to develop good handwriting habits right from the start.
1. Maintain proper posture while writing
Firstly, the child's posture should follow the "Three Ones" principle: "One foot, one ruler, one fist."
Keep the eyes approximately one foot (≈33.3 centimeters) away from the writing material, the fingers about one inch (≈3.33 centimeters) away from the pen tip, and the chest one fist away from the edge of the desk. Both shoulders should be level to ensure proper posture while writing.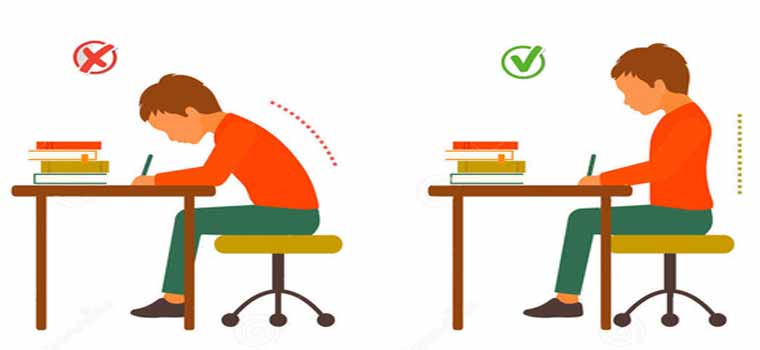 2. Proper Pen Grip
In addition to maintaining a correct sitting posture, the pen grip also significantly influences a child's learning efficiency.
There are four points of pressure when holding a pen:
1. The first point is at the tip of the thumb.
2. The second point is at the protruding part of the joint of the index finger.
3. The third point is at the tip of the index finger.
4. The fourth point is at the middle of the first joint of the middle finger and the edge of the fingernail.
Properly mastering the pen grip with these four points of pressure is essential for improving a child's handwriting and overall writing skills.
3. Proper Stroke Order is Important
Many children struggle with writing Chinese characters not because they lack diligence, but because they started with incorrect stroke orders, leading to a situation where they write characters with "reversed stroke order."
Persist in Practicing Chinese Characters
Encouraging your child to practice writing Chinese characters every day can be challenging, especially when they are young and easily get bored. As a parent, lead by example and practice with your child. With your support, they will find it less difficult to stay committed to practicing.
During this process, parents can also turn it into a friendly competition with their child to see who writes better, making the practice more enjoyable.
However, it is essential to avoid overly long practice sessions for the child; around 20 minutes is suitable.
Create a Sense of Ritual for Writing Chinese Characters
Before children start writing, they should prepare the necessary stationery and wash their hands, creating a sense of seriousness and commitment towards handwriting.
During their writing practice, parents should avoid disturbing them to maintain a relatively quiet environment.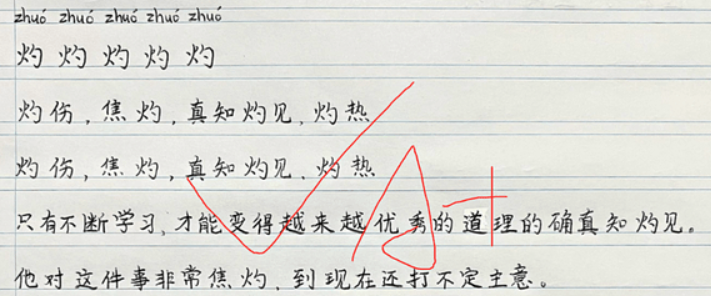 Immerse your kids in an unforgettable learning experience! – Book a Trial Chinese Learning Class
related reading: How long does it to take to learn mandarin chinese?