HSK4 / HSK5 / HSK6 and onwards
Continue learning through blended learning, with a text & workbook and live lessons. Price upon request.
HSK is the standardized level of Mandarin for non-native speakers. After HSK3 comes HSK4, HSK5 and HSK6. Through our online school you can progress each level.
Why GoEast online?
We're a Mandarin school with teachers online and in Shanghai. Our online school combines self-learning with live teachers; the best of both worlds.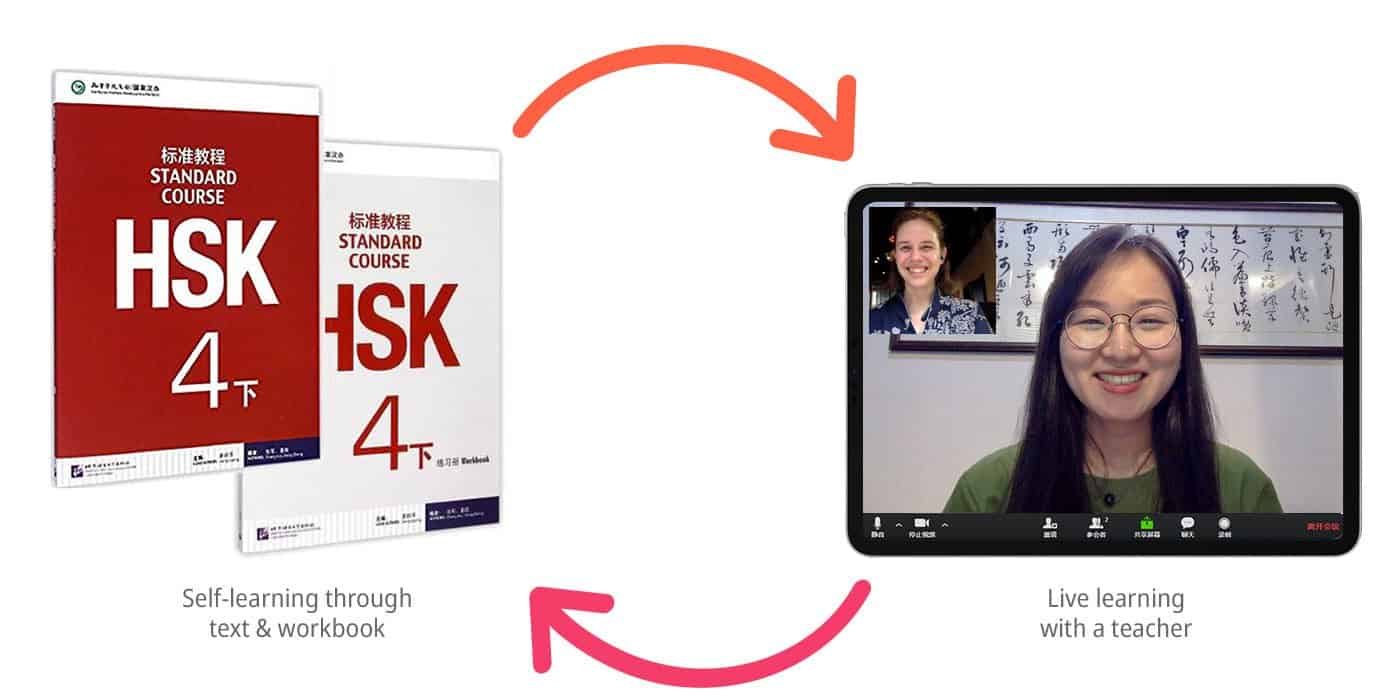 Self-learning
We use text & workbooks from Beijing Language & Culture University

These include vocabulary introductions (Hanzi & Pinyin), grammar and sample conversations
Complete the exercises in the workbook to review with your teacher
Live learning with a teacher
Highly experienced teachers

Practice speaking and review each chapter with the teacher

Language immersion to achieve faster proficiency
What students say about our online program
What happens when you fill in this form?
A language consultant will contact you soon
He or she will form a lesson plan with you, without obligation
If the times and schedule is agreed with by you, you'll receive a payment link
Upon payment, we'll create an account for you lesson scheduling, and your books will be send to you
Then the learning starts!