HSK4 / HSK5 / HSK6 and onwards
Continue learning through blended learning, with a text & workbook and live lessons. Price upon request.
HSK is the standardized level of Mandarin for non-native speakers. After HSK3 comes HSK4, HSK5 and HSK6. Through our online school you can progress each level.
Why GoEast online?
We're a Mandarin school with teachers online and in Shanghai. Our online school combines self-learning with live teachers; the best of both worlds.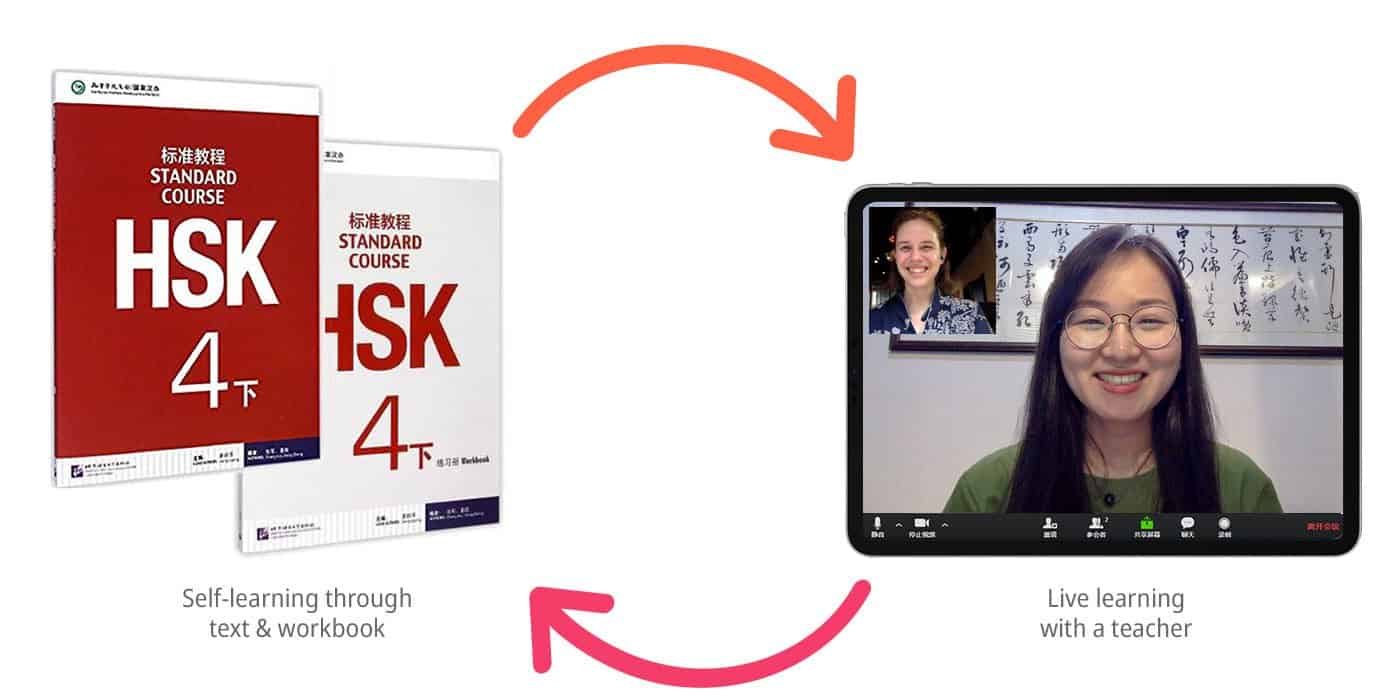 Self-learning
We use text & workbooks from Beijing Language & Culture University

These include vocabulary introductions (Hanzi & Pinyin), grammar and sample conversations
Complete the exercises in the workbook to review with your teacher
Live learning with a teacher
Highly experienced teachers

Practice speaking and review each chapter with the teacher

Language immersion to achieve faster proficiency
"The teacher was awesome – really friendly, obviously experienced, and spoke great English but stuck with using Chinese. She really did a phenomenal job."
What students say about our online program
What happens when you fill in this form?
A language consultant will contact you soon
He or she will form a lesson plan with you, without obligation
If the times and schedule is agreed with by you, you'll receive a payment link
Upon payment, we'll create an account for you lesson scheduling, and your books will be send to you
Then the learning starts!