Prepare to work in business situations using Mandarin, with GoEast's Business Chinese language course. With these courses you'll be able to communicate to your staff, clients, suppliers, partners, lawyers & more.
Available online and in Shanghai.
Prepare to work in business situations using Mandarin, with GoEast's Business Chinese language course. With these courses you'll be able to communicate to your staff, clients, suppliers, partners, lawyers & more.
Available online and in Shanghai.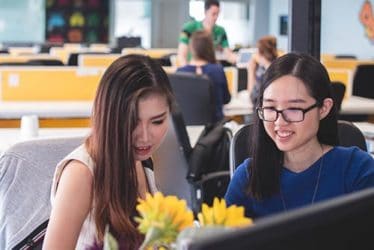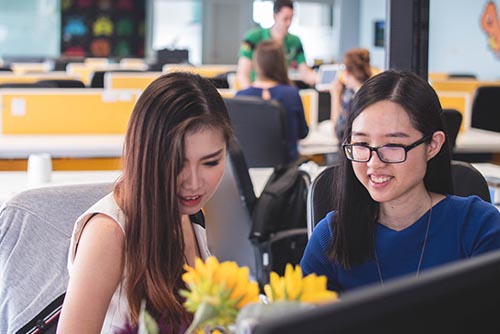 Learn how to communicate in Chinese in business contexts, to discuss contracts, stock options, legal issues, salaries, suppliers, client expectations and data reports.
Through a combination of selected readings, exercises, and cultural articles, you'll be ready comfortable to communicate in Chinese in a business context in less than 3 months.
Level requirements are HSK3+ to HSK4+ to HSK5+ for different Business Chinese courses.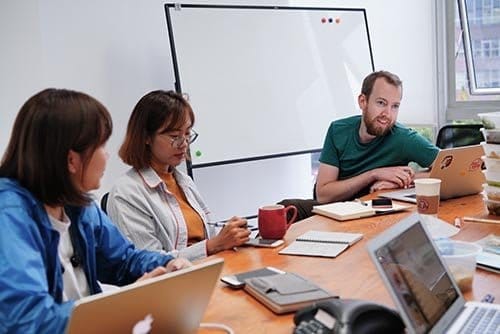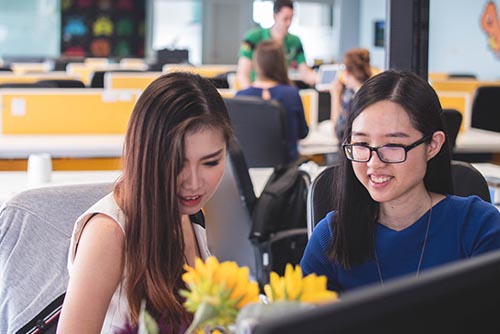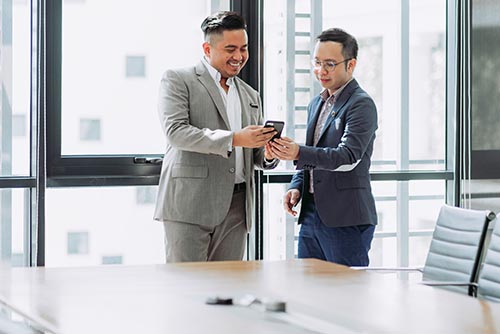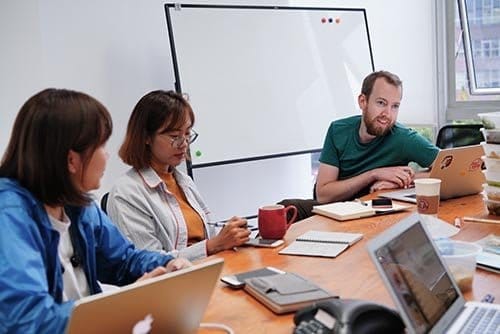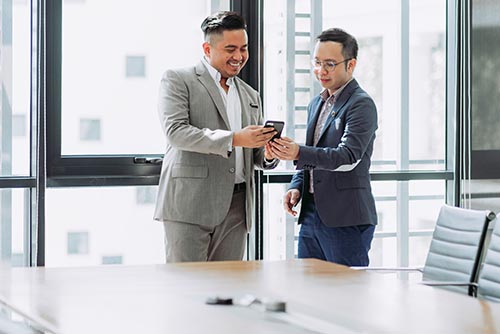 Entry requirement:
Elementary (HSK3+) / Intermediate (HSK4)
Course goal:
Entry course to speaking Chinese in a business context. Not only will you learn relevant words, also will we go over stories from real business cases in China (such as KFC), and we'll introduce you to Chinese business culture.
Sample topics:
| First day of work | 工作第一天 |
| --- | --- |
| Arrange a reception | 安排酒会 |
| Visit the factory | 参观工厂 |
| During negotiations | 谈判前, 谈判中, 谈判结束 |
| Recruitment information | 招聘信息 |
| How to introduce products | 如何介绍产品 |
| Strengthen after-sales service | 加强售后服务 |
| Business is not doing well in peak season | 旺季不旺 |
| Statistical reports | 统计报告 |
| Market Research report on China Mobile Phones | 中国手机市场调查报告 |
| Should Zhongyi company launch new products now | 中意公司要不要现在推出新产品 |
| KFC business case in China | 肯德基在中国的经营案例 |
| Lay off workers | 企业裁员 |
| Financial report of freight company | 货运公司财务报告 |
| Costs and profits drive prices up and down | 成本及利润驱使车价有升有降 |
| | |
Business Chinese versus HSK
Deciding between Business Chinese or HSK isn't really a matter of difficulty. More so, it's a choice between language used in business context, versus formal versus written language.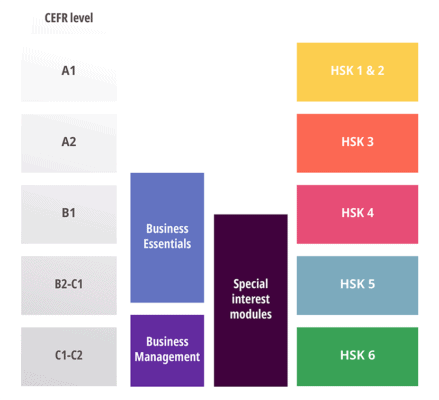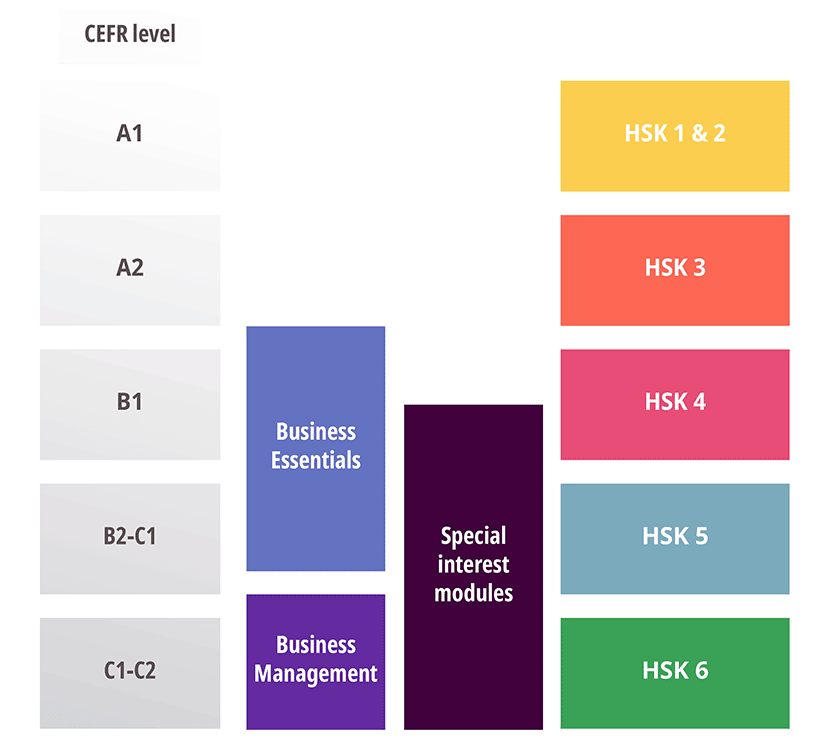 You want to speak mostly in formal business situations, or write business emails
You want to make the words and grammar structures you already know part of your natural speech, and improve the variety of spoken words, especially in a business context
You want to sound more fluent and mature in the office or during presentations
You want to focus on written Chinese and improve your reading and writing ability
You want to complete the official HSK5 or HSK6 exam, for instance for a university entrance or a visa requirement
You want to study Chinese language as a linguistic or translator or historian
Here are 60 phrases and words that give a sample of GoEast Mandarin's Business Chinese courses. This is not a typical class or lesson, but more a preview of non-HSK words you'd learn in our Business Chinese course. Some of these phrases you may already know how to say — for instance, 'Nice to meet you' (很高兴见到你 Hěn gāoxìng jiàn dào nǐ) — but the phrases here are much more suitable and common in written reports or formal situations in the office.
First day of work
Here are some words from Business Chinese which you may use on your first day of work in a typical Shanghai office (工作第一天 
Gōngzuò dì yī tiān).
Coworker/boss/manager (同事/老板/经理 Tóngshì/lǎobǎn/jīnglǐ)
I am new here (我是新来的 Wǒ shì xīn lái de)
Nice to meet you (初次见面,请多多关照 Chūcì jiànmiàn, qǐng duōduō guānzhào)
Rules and regulations (规章制度 Guīzhāng zhìdù)
Visit the factory
If you ever visit a factory in China (参观工厂 Cānguān gōngchǎng) for your company, you can use these 'Business Chinese' words:
Factory/workers (工厂/工人 Gōngchǎng/gōngrén)
Technology/equipment (技术/设备 jìshù/shèbèi)
Professional/high-end/patent/processing (专业/高端/专利/加工 Zhuānyè/gāoduān/zhuānlì/jiāgōng)
Repair/upgrade (维修/更新 wéixiū/gēngxīn)
Business Chinese for Statistical reports
During statistical reports (统计报告 Tǒngjì bàogào) or presentations, these words are very common, and they're not like you're used to from the HSK books!
The report shows… (报告显示 Bàogào xiǎnshì)
Reach to/over/higher/lower/rate/percentage (达……/超过/高于/低于/率/百分之 Dá……/chāoguò/gāo yú/dī yú/lǜ/bǎi fēn zhī)
Compare to… (与……相比 yǔ……xiāng bǐ)
Rank… (排名第…… Páimíng dì……)
Until… (到……为止 Dào……wéizhǐ)
Here's a paragraph using these words:
This report shows that as of December 1 this year, the daily output of the GoWest factory has reached 10 million copies, ranking third in the city. Compared with the same period last year, an increase of 42.5%. This growth rate exceeds the industry average.
本次报告显示,到今年12月1日为止,GoWest工厂的日生产量已达1000万份,在全市排名第三。与去年同期相比,增长了42.5%。该增长率超过同行业平均水平。
Běn cì bàogào xiǎnshì, dào jīnnián 12 yuè 1 rì wéizhǐ, GoWest gōngchǎng de rì shēngchǎn liàng yǐ dá 1000 wàn fèn, zài quánshì páimíng dì sān. Yǔ qùnián tóngqí xiāng bǐ, zēngzhǎngle 42.5%. Gāi zēngzhǎng lǜ chāoguò tóng hángyè píngjūn shuǐpíng.
Feedback quality issues in Chinese language
If you're working in China, feedback quality discussions (反馈质量问题 Fǎnkuì zhìliàng wèntí) are extremely common.
Investigation/test (调查/检测 Diàochá/jiǎncè)
Quality issue/packaging issue (质量问题/包装问题 Zhìliàng wèntí/bāozhuāng wèntí)
Damage/gone bad/deformed/expired/not meeting the standard (损坏/变质/变形/过期/不符合标准 Sǔnhuài/biànzhí/biànxíng/guòqí/bù fúhé biāozhǔn)
Make a claim/re-do/return the goods (索赔/返工/退货 Suǒpéi/fǎngōng/tuìhuò)
Solutions/settling dispute (解决方案/协商 Jiějué fāng'àn/xiéshāng)
Discuss shipping methods
Another common thing, if your business produces goods importing or exporting to China, is transportation (讨论运输 Tǎolùn yùnshū).
Sea/land/air transportation (海运/陆运/空运 Hǎiyùn/lùyùn/kōngyùn)
Transportation cost (运输成本 Yùnshū chéngběn)
Cold chain transportation (冷链运输 Lěng liàn yùnshū)
Deliver/send out/receive/examine the goods (交货/发货/收货/验货 Jiāo huò/fā huò/shōu huò/yàn huò)
Ahead of time/postpone (提前/推迟 Tíqián/tuīchí)
Logistic company (物流公司 Wùliú gōngsī)
Business Chinese video
See here the pronunciation of these Business Chinese words and phrases in rapid succession, as shown by Eva老师. If it's not clear, pause and rewind to watch it again. From GoEast Mandarin's YouTube channel.
Business books & selected readings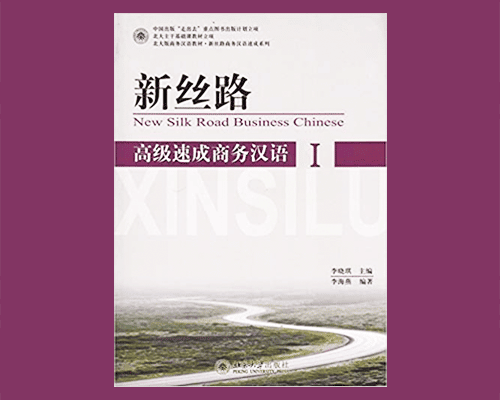 Pre-made flashcards on Quizlet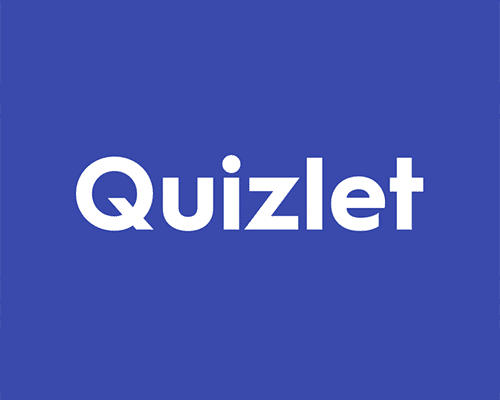 Keynote / PPT presentations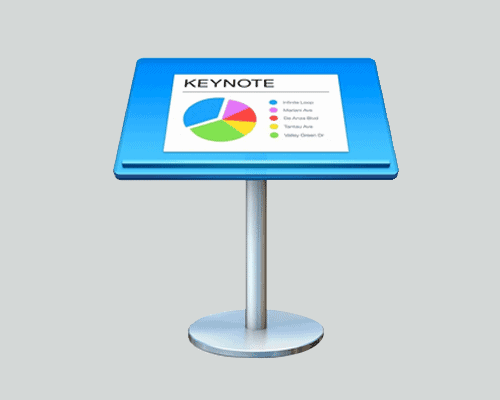 Live classes with our teachers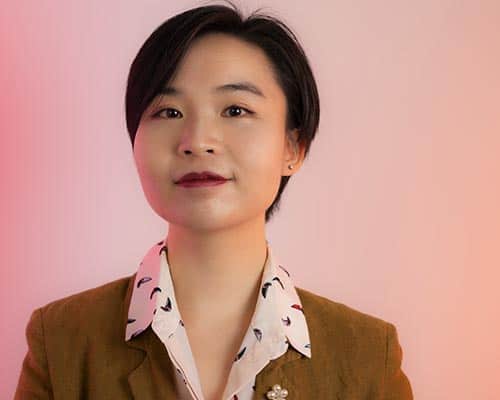 Conversation topics list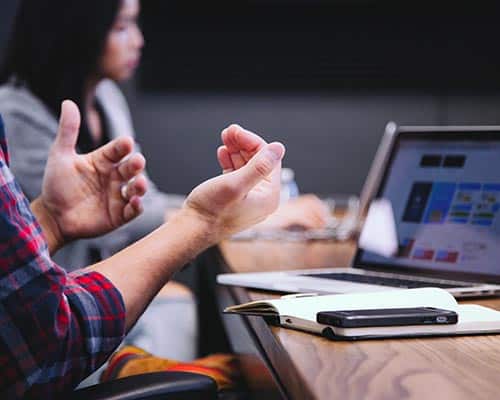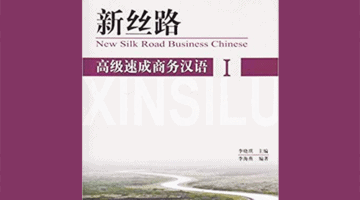 Business books & selected readings
Our classes are based on Chinese business books, clippings from news, essays and business courses.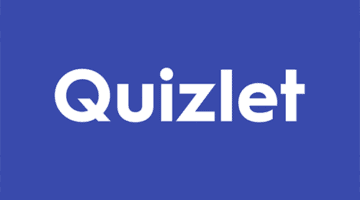 Pre-made flashcards on Quizlet
Used during class and send as homework.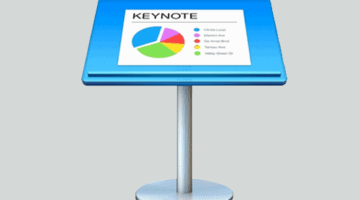 Keynote / PPT presentations
Used during class and send after as homework.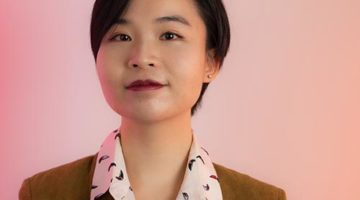 Live classes with our teachers
All specially trained to teach Business Chinese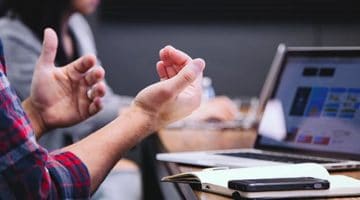 Conversation topics list
Our teachers roleplay and guide you through conversations, vocabulary and sentence structures
Reviews for GoEast Mandarin
+10.000 satisfied Chinese language students and counting. Read all reviews on Trustpilot.

I've been studying at GoEast for over 2 years now and during this time I have tried ad hoc classes at other schools and they have never once come close to the quality of a GoEast class. When I first started learning at GoEast, I had already passed HSK3. After my assessment, GoEast told me that I should repeat the HSK3 course because my speaking was not up to standard. At the time, I was really angsty about this decision but I honestly think that was one of the best decisions for my Chinese learning progress. GoEast will be honest with you and is really the ideal school for anyone serious about learning Chinese.

My teacher is INCREDIBLE. I also love the program's self study tools and set up. It's super helpful for the student that is ambitious and wants to learn Chinese at their pace! I do wish there was more speaking opportunities–but my teacher is incredible and I enjoy every session with her and learn LITERALLY so much.

I have tried other schools and GoEast is the best. I love the structured nature of the courses. The instructors have proper teaching credentials from universities which means they have formal training in teaching languages. I also love the flexibility of the private courses. After gaining the fundamentals in HSK1/2/3 at GoEast, I worked with my course consultant to create a private course tailored to my needs and goals. I can't say enough good things about my experience at GoEast.

I have been studying with GoEast on and off for 3 years (my schedule sometimes necessitates breaks) and without fail, every teacher has been extremely professional and knowledgeable. That being said, my current teacher, Jaxon, is exemplary. Not only one of my best Chinese teachers, but one of the best teachers that I have encountered, and I am 55, with a masters degree. His knowledge, patience, and the dedication to tailor each lesson to student needs is beyond rare. In fact, were it not for HIS commitment, I might have given up.

Great course, lots of resources available, and my teacher is super helpful and good at explaining all the answers to my questions. I really enjoy the lessons and it's made me more interested in learning Chinese.

The verdict from my second daughter was that this class is the best of ALL the classes she has ever done (and we've tried a lot over the years). She had an instant connection with Teacher Jenny, and my daughter was very joyful about doing these classes, even twice each weekend!

When I started at GoEast, I was afraid to open my mouth. But in just a few months, I've became much more confident in expressing myself, to the point where sometimes I can't even believe how the words seem to flow out of my mouth by themselves. I sometimes even feel like I can't shut up! I never thought I'd feel that way about speaking Chinese. If you're looking for a Chinese language school, I'd recommend GoEast in a heartbeat.

Since one year I study already with GoEast. I started as a total beginner and I'm about to finish HSK3 now. For me the system they are using is very convenient to make simple and quick very good progress. I'm looking forward to completing HSK4 in 2022 with as much fun as in 2021.

I came across Go East Mandarin School when in Shanghai. It was the most beautiful part of my trip. I started learning Chinese and now I am still studying with them from Italy thanks to online classes. I believe it is the best school you can find. It is not only a school, it is a family.

I have been studying with GoEast for three months, and have just renewed for another year as it has been such a good experience. I have lived in China for many years, am currently studying HSK 5, and signed up for lessons with a goal of improving the complexity of my Chinese speaking and grammar patterns. My teacher (Andie) is always well prepared and patiently answers all my questions in detail. I have been really pleased with the convenience of the online platform and the quality of Andie's teaching. In comparison with other studying methods that I've used in the past, I've found that GoEast provides good value for money, and the twice-weekly online classes give me the structure that I need to move through the material.

GoEast showed me it is really possible to get to know the reading mandarin which is so essential to get deeper knowledge about the Chinese culture from a not only occidental approach. I am very happy with my progress and do recommend for those who like me want to get success in this challenging experience !
Let's learn Business Chinese
What happens when you fill in this form?
A language consultant will contact you soon
He or she will form a lesson plan with you, without obligation
If the times and schedule is agreed with by you, you'll receive a payment link
Upon payment, we'll create an account for you on our learning platform
Then the learning starts!
Services in English only.