Reviews from Chinese language learners
Our students rate us 5 out of 5 with an NPS of +84. Over 90% of our students renew their lesson package with us.
Listed in 'The best Chinese language classes in Shanghai' by Time Out Shanghai
Awarded 'Innovative Enterprise for Youth' by Shanghai Enterprenuership Fundation
Awarded 'Outstanding Culture and Communication Company' by the Shanghai Government
More quotes from our Chinese language students
How do we teach Chinese language
Our team is passionate about sharing Chinese language and culture with students all over the world. Every instructor has a university degree in Chinese a linguistics related major, is a native speaker, and is fluent in at least one foreign language.
In addition to teaching, our team works together to help our language center grow with each instructor having a management role. Above all, our instructors are dedicated to helping you achieve your learning goals through fun, effective, and customized lessons.
Other GoEast-promises:
Highly versatile. Group class, private classes, self-learning, remote. GoEast adapts to your time, location and learning pace
Modern curriculum. This includes business Chinese, conversational Chinese, cultural courses, HSK preparation.
A community. We have an active WeChat group and areas in campuses to hang out, and several weekly events to learn about Chinese culture and meet people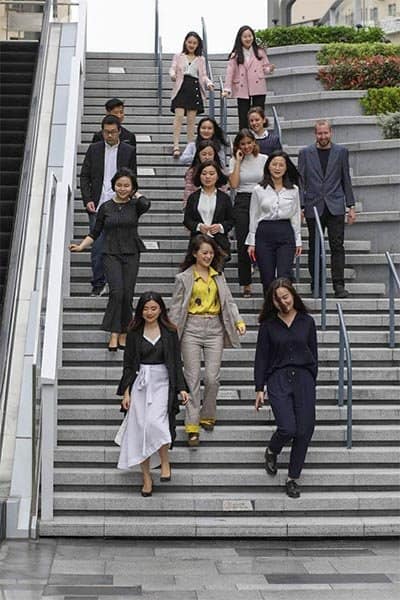 Questions about learning Chinese?
Fill in the form to let a language consultant contact you, or send us a message on WeChat