Our partners in learning Chinese
These partners help GoEast Mandarin and our Chinese language students to learn the Chinese language efficiently.
Discounts & deals
Self-learning platforms
Du Chinese is a reading app that helps you improve your Chinese skills with over 1500 lessons categorized by level. (Actually, many stories are written and recorded by GoEast teachers!) Read our review here.
Use the discount code GOEAST for 20% off on any Du Chinese subscription.
Hack Chinese is a learning system designed specifically for Mandarin Chinese to each day learn Hanzi characters. Read our review here.
Let your kids learn with Nincha, to learn the Chinese language, culture, and also have some fun along the way. Review here.
GoEast students get a 20% discount with the code "GOEASTNINCHA".
Galaxy Kids already thought thousands of kids English, and now their Mandarin app is coming out soon. Click here to sign-up for the release in February 2022.
Skritter is an app suitable for foreigners to learn Chinese Hanzi characters, with handwriting recognition as its main feat of strength. Read our review here.
Use the coupon code 'GOEAST' to save 10% off your first purchase (valid on 1-month, 6-month & 12-month subscriptions).
Learn to understand Chinese through thousands of real example sentences, captioned images, and videos. Including GoEast's Beyond Class! Read our review here.
Use promo code GOEAST which will give a 20% discount on subscriptions.
The Chairman's Bao is the world's most complete news-based graded reader for students of Chinese. Read our review here.
Use the code goeast25 at checkout for a 25% discount on all initial subscription transactions.
Books about China or Chinese culture
Imagin8 Press publishes graded Chinese readers that are interesting for adults, with built-in tools to make learning easier (Pinyin/English/audio).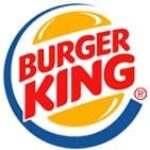 Burger King China
Questions about learning Chinese?
Contact us for a partnership or anything else!