Spoken Chinese Language Courses
Focus on improving your language fluency for daily conversations
Finished HSK4 or HSK5? Continue learning with GoEast's Spoken Language Courses.
Our Spoken Chinese courses focus on contemporary life and spoken language. They're perfect if you already know a lot of words and grammar from HSK1 to HSK4, sentences you can understand when you hear them — but here we focus on making you use them yourself in a more natural way, and adding more sentences in the mix to make you sound more natural.
Topics include:
Words to use during transport such as high-speed trains, airplanes, cars and bicycles
Online and offline shopping, including delivery time and returning products
Sports and hobbies, or discussing favourite books or artworks
Talking at the office, such as scheduling meetings and job interviews
One thing we find is that HSK5 & HSK6 are filled with formal written language, including Confucius and Laozi, and not everything is applicable during daily life (unless you talk a lot about philosophy, that is).
Our Spoken Language courses also have textbooks, but the contents are filled with daily conversations about picking up people from the airport, riding bicycles and anything that can be used for day-to-day talk.

The Intermediate & Advanced  course books (left) from the Spoken Chinese Language course about buying products and riding bicycles.
On the right: HSK5 book with a text about the poet Lu Xun and the HSK6 book with a text about relics.
We're not here to bash HSK, because there's nothing really wrong with the HSK5 & HSK6 books. But starting from HSK5, many students lose enthusiasm and stop, which is a great pity. Such students often find the Spoken Language Courses not only more enjoyable to learn, they're also more closer to their learning goals and ambitions. Since the HSK5 and HSK6 books take around 550 class hours to complete, it's worth considering other options too.
Spoken Chinese versus HSK
Deciding between Spoken or HSK isn't really a matter of difficulty. If you finish the Intermediate Spoken Course, you're halfway HSK5 in terms of vocabulary and you can always continue that way after it.
More so, it's a choice between casual versus formal, conversational versus written language.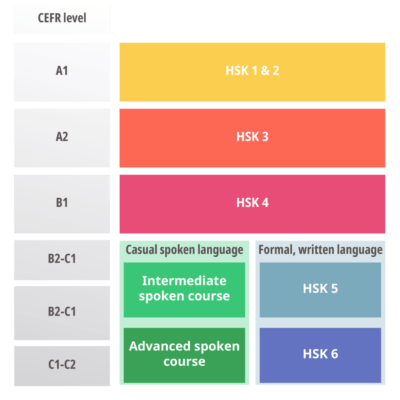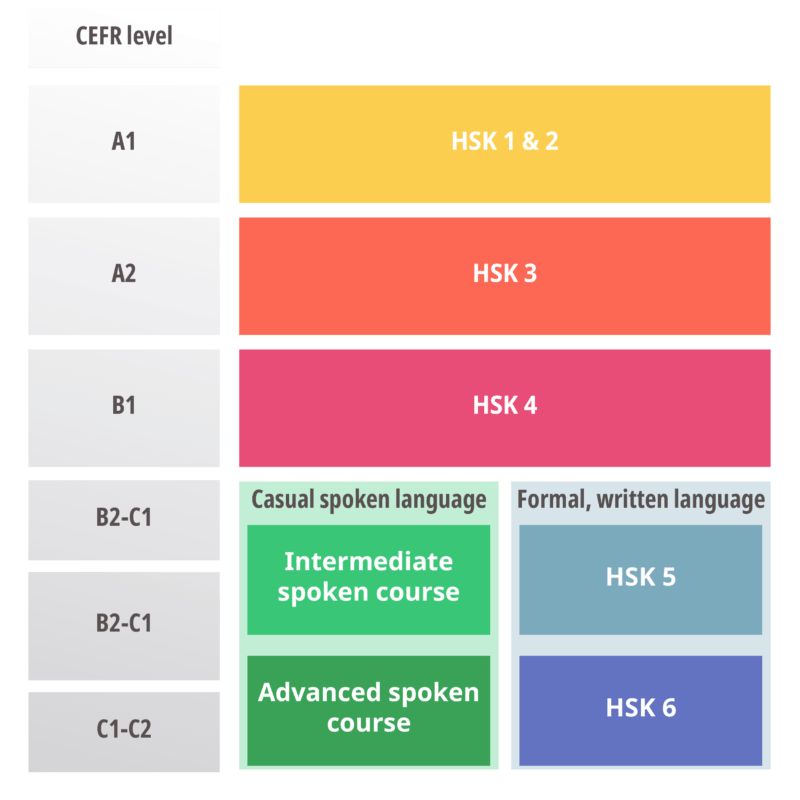 You want to make the words and grammar structures you already know part of your natural speech, and improve the variety of spoken words
You want to be better at speaking Chinese in every day conversations and sound more fluent and spontaneous
You want to focus on written Chinese and improve your reading and writing ability
You want to focus on speaking in formal language in official or business situations
You want to complete the official HSK5 or HSK6 exam, for instance for a university entrance or a visa requirement
You want to study Chinese language as a linguistic or translator or historian
Our courses use the books from the Beijing Language and Culture University Press. These books have been developed and updated for more than 10 years.
When you start the course, you're advised to buy these books yourself to self-study, but during the class, digital versions of the book
On top of the books, we have corresponding PPT's, flashcards, exercises and other materials, in-house developed by GoEast's curriculum designers.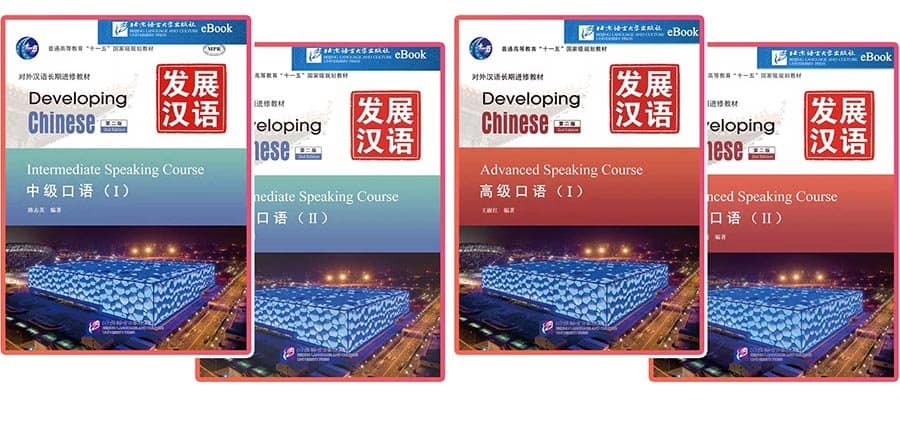 Our courses use the books from the Beijing Language and Culture University Press. These books have been developed and updated for more than 10 years.
On top of the books, we have corresponding PPT's, flashcards, exercises and other materials, in-house developed by GoEast's curriculum designers.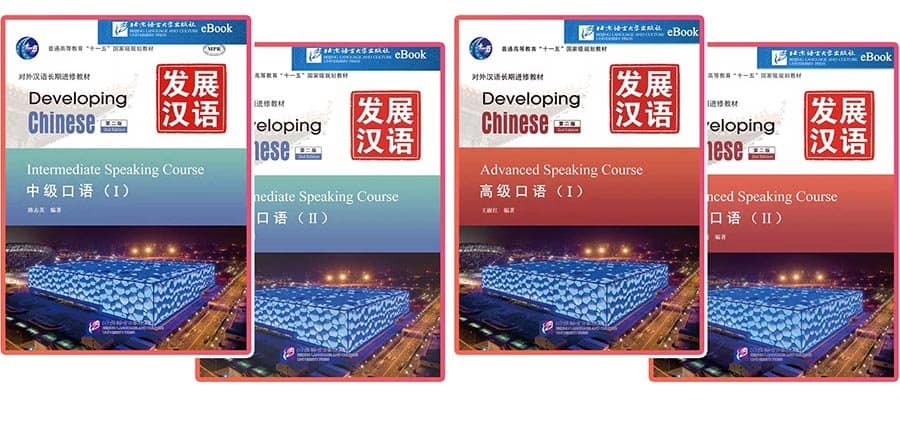 Learn Chinese with GoEast Mandarin
We're a Chinese Language school with teachers online and in Shanghai. Our online school combines self-learning with live teachers; the best of both worlds.
We're rated 5 out of 5 and have an NPS of +84. Read our reviews here.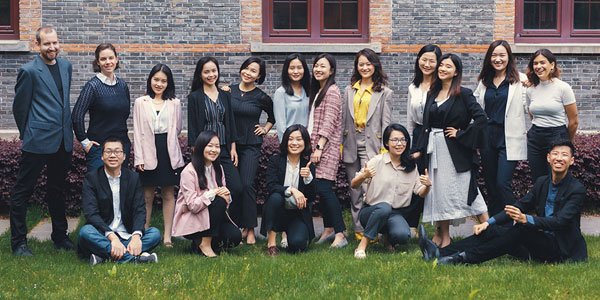 Let's learn Spoken Chinese
What happens when you fill in this form?
A language consultant will contact you soon
He or she will form a lesson plan with you, without obligation
If the times and schedule is agreed with by you, you'll receive a payment link
Upon payment, we'll create an account for you lesson scheduling, and your books will be send to you
Then the learning starts!
Praise for GoEast Mandarin's Chinese language education:

"The teacher was awesome – really friendly, obviously experienced, and spoke great English but stuck with using Chinese. She really did a phenomenal job."
— All Language Resources about GoEast Online

I was skeptical about the online learning format in the beginning, but by the end of the course I became a fan of it. A great way to fit regular lessons into my busy schedule without extra commute time. Wonderful, knowledgable teachers who could answer all my questions from why the grammar is the way it is, to how to make the sounds when pronouncing similar sounding words. Overall a very positive experience and I will recommend GoEast to anyone I know looking to learn Chinese.
– Katherine (USA)

After the trial course, I knew that this was the one. They helped me learn not only the vocabulary and the reading, but they also helped me improve my conversational skills. The staff at GoEast really care for you and they teach according to your learning style and your needs. It really is the perfect tutoring institute that I've been across!
– Hayeon Kim (South Korea)

GoEast Online is the best place to study Chinese language and culture in a fast and fun way. Before starting my lessons here, I had never imagined I would be able to make such progress.
– Manny Sue (Netherlands)

GoEast's teaching is effective and efficient. The teaching is well-rounded and certainly puts you ahead of the game, language-wise. The lessons themselves are tailored to your specific language needs, so regardless of your language goals and your reasons for studying, they'll find a way to help you get your Chinese to the level you want it to be at.
– Chaz Sonoda (USA)

These lessons were my first ever attempt at studying online actively with real people. Wise choice — not only the online self-study videos were excellently crafted and thought provoking, the vocabulary exercises, really helped cement the new words, the structured learning conversations and tests all prepared me. I highly recommend this course for anyone interested in learning the basics of business Chinese.
My GoEast teachers have been the most intelligent, skilled, fascinating, and kind teachers I have ever studied with, and I say this as a former university professor myself.
-Tom Smart (USA)

I am really enjoying the program. I love the self-study lesson platform so much! It is such an efficient way to do things that I have begun creating an online platform for my Spanish language learners modeled off of your design. Also, Clytie is an amazing teacher, she is very lively, so much fun to have class with! Her lessons are always very engaging, and she has such a good memory for details about students' lives and uses that information to present or review materials, which really helps understanding and retention of the material.
— Jessica (USA)
The content of the classes
The content is actually one of the most interesting part of the Spoken Chinese courses. The courses are developed by GoEast Mandarin, with learning materials sourced from for instance Bilibili. For instance, the vlogger '我是兰卡' (who talks about her life in Shanghai and '李佳琦' (who is a famous lipstick promotor).
Every week has a theme. An example on some words on the module on money are 开销Kāixiāo (expense), 贷款Dàikuǎn (loan), 财力Cáilì (financial resources), 房贷Fángdài (mortgage). And there are words that don't really relate to money but are useful when talking about money, such as '平均Píngjūn' (on average).
We will often watch a video in which a Chinese person introduces a topic. In, for instance, the module about money, it's 兰卡, a thirty-something Chinese lady in Shanghai who talks about her life and how she saves and spends money. The speed at which she talks is incredibly high at first, but the teacher will pause, rewind, let the students talk — and in the end you can watch the video and understand it.
You could technically do this on your own, but the problem is:
You need to find the right materials, which have about 90% of the words you already know. You also need to know if the new 10% is actually useful for daily life. Plus the speed and pronunciation need to be challenging but doable.
The teacher in class will help you pronounce the words correctly and how to use them right. She's creating many opportunities to speak, to use the words in your situation (such as talking about whether you have a mortgage or not, which expenses you make). This makes you memorize the words better.
Chinese in the wild
The biggest benefit of real-life Chinese materials is that it's a more honest reality of learning Chinese. As said above, the speed of the videos is very high, and this course trains you to hear this. People also talk with some slight accents, and there are some distractions like background noises. All this helps you to understand Chinese out of the classroom (and ironically, this perfectly prepares you for the new HSK levels, because high speaking speed, accents & distractions are a requirement of higher levels).