Online Chinese class – private Mandarin tutor
Self-study and review your Chinese courses with a private Mandarin tutor online. All on your preferred times, your pace. Courses available at all language levels.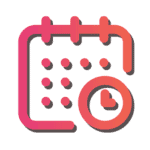 Flexible scheduling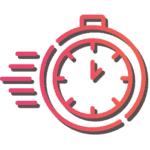 Higher speed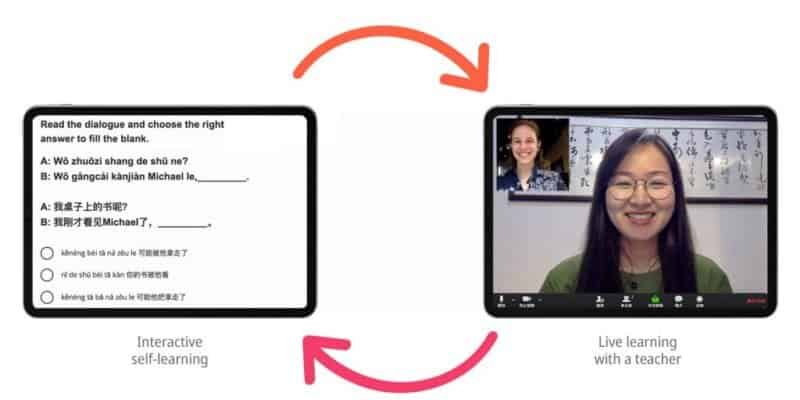 Interactive self-learning
Video lessons and interactive exercises
Learn on any device, anywhere in the world
Real conversations from daily life

Earn a certificate by completing a course
Live learning with a teacher
Highly experienced and qualified teachers
Data from self-learning course is used to target areas for improvement
Practice speaking and review each chapter with the teacher
Language immersion to achieve faster proficiency
Real life examples of conversational Chinese to apply the words you've learned. Click here for a sample from HSK3.2.
Videos explaining basic sentence structure. Click here for a sample from HSK1.1.
Have live video lessons with your teacher to practice your pronunciation.
Several sets of flashcards which you can use to study vocabulary on any device. Click here for a sample set.
Test yourself with a short quiz and find out what you need to study more.
Chinese culture is part of the language. Our courses include short cultural articles too.
Why learn with a private tutor
Apps like Duolingo or HelloChinese are perfect for learning vocabulary but you need a teacher to practice pronunciation and unlearn bad habits.
A professional teacher will guide you through Chinese conversations so you use Chinese language grammar structures in your own words, instead of reciting them.
A professional teacher gives you effective feedback: Are you making this mistake because English grammar is that way, or because you don't understand the context of this word?
A professional tutor, combined with our language consultants, provides guidance and motivation on your Chinese learning journey.

Why our Chinese teachers are among the best in the world
All GoEast Chinese language teachers:
Among top 5% of Mandarin teachers
True language lovers
BS, MS, or PhD degree holders in foreign language
Average 7 years experience teaching Chinese to foreign students
2 month intensive training program before teaching
Reviews for GoEast Mandarin's Chinese courses:

What struck me most is really the personalisation of the lesson; it felt very much like a cosy Chinese lesson with a Chinese teacher over Zoom, and for parts when Kieran wasn't so warmed up yet, Jenny 老师 could adapt her activities on the spot rather than strictly following a one-size-fits-all syllabus.
– Charlene (Singapore)

"The teacher was awesome – really friendly, obviously experienced, and spoke great English but stuck with using Chinese. She really did a phenomenal job."
— AllLanguageResources (a Chinese course review site) about GoEast Mandarin

I am really enjoying the program. I love the self-study lesson platform so much! It is such an efficient way to do things that I have begun creating an online platform for my Spanish language learners modeled off of your design. Also, Clytie is an amazing teacher, she is very lively, so much fun to have class with! Her lessons are always very engaging, and she has such a good memory for details about students' lives and uses that information to present or review materials, which really helps understanding and retention of the material.
— Jessica (USA)

I was skeptical about the online learning format in the beginning, but by the end of the course I became a fan of it. A great way to fit regular lessons into my busy schedule without extra commute time. Wonderful, knowledgable teachers who could answer all my questions from why the grammar is the way it is, to how to make the sounds when pronouncing similar sounding words. Overall a very positive experience and I will recommend GoEast to anyone I know looking to learn Chinese.
– Katherine (USA)

After the trial course, I knew that this was the one. They helped me learn not only the vocabulary and the reading, but they also helped me improve my conversational skills. The staff at GoEast really care for you and they teach according to your learning style and your needs. It really is the perfect tutoring institute that I've been across!
– Hayeon Kim (South Korea)

GoEast Online is the best place to study Chinese language and culture in a fast and fun way. Before starting my lessons here, I had never imagined I would be able to make such progress.
– Manny Sue (Netherlands)

GoEast's teaching is effective and efficient. The teaching is well-rounded and certainly puts you ahead of the game, language-wise. The lessons themselves are tailored to your specific language needs, so regardless of your language goals and your reasons for studying, they'll find a way to help you get your Chinese to the level you want it to be at.
– Chaz Sonoda (USA)

These lessons were my first ever attempt at studying online actively with real people. Wise choice — not only the online self-study videos were excellently crafted and thought provoking, the vocabulary exercises, really helped cement the new words, the structured learning conversations and tests all prepared me. I highly recommend this course for anyone interested in learning the basics of business Chinese.
My GoEast teachers have been the most intelligent, skilled, fascinating, and kind teachers I have ever studied with, and I say this as a former university professor myself.
-Tom Smart (USA)
What happens when you fill in this form?
A language consultant will contact you soon
He or she will form a lesson plan with you, without obligation
If the times and schedule is agreed with by you, you'll receive a payment link
Upon payment, we'll create an account for you on our learning platform
Then the learning starts!
Five characteristics of the perfect Chinese language teacher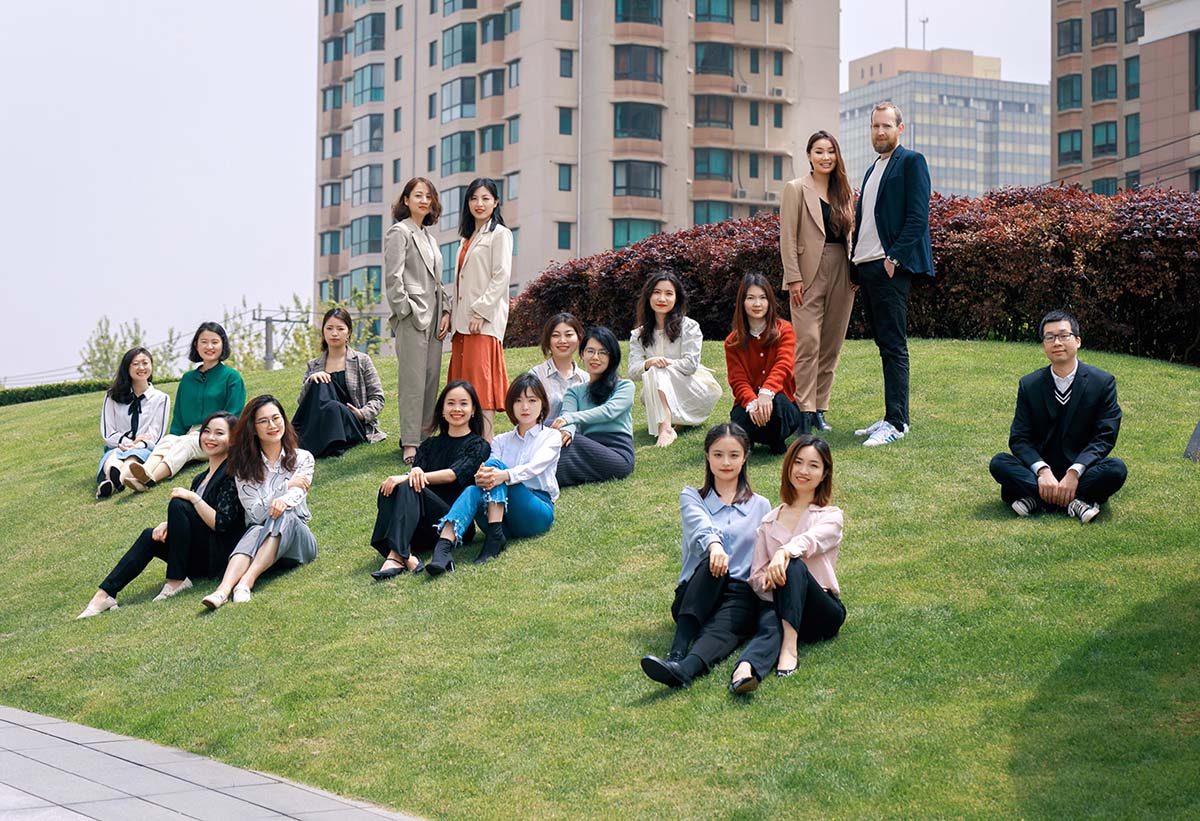 Chinese tutors on the top of their game possess five key traits, from eagerness to education. Here we list our top five.
A great listener
A good Chinese language tutor isn't someone who 'bestows' wisdom on a student, but rather takes them by the hand and guides them through the language. Learning is a two-way street, not single-lane traffic.
At GoEast we don't let our Chinese tutors talk all the time: a conversation should happen. The teacher will talk and let the student repeat the newly learned words & sentence structure, answering in the words and phrases they can speak. A good teacher creates opportunities for the student to speak, and also sees which parts need to be learned more.
When student and teacher are familiar with each other, the teacher will know exactly which words the student knows and at which speed the student can listen. This vastly improves the efficiency of the class.
Adaptable
There's no point in listening if the teacher cannot adapt. And being adaptable is only possible if there's a wealth of knowledge from the teacher. If the teacher is on the limits of his or her knowledge, then there are limited tools available.
But education or experience (or adaptability and resourcefulness) make a teacher able to try something different. E.g.: If the student doesn't understand grammar rule X explained like this, how about this example?
Making things look simple
Maybe this simply just refers to point five, and maybe this also refers to the curriculum designers of a proper language school. But a good teacher makes a difficult language look easy. She or he breaks topics down into steps, giving confidence to the student that she or he can make progress.
This is why, for instance, at GoEast we teach HSK1 and HSK2 before Hanzi — so that the student doesn't get Pinyin & Hanzi and reading & speaking at the same time, but rather that she or he becomes conversational as soon as possible, before learning to read and write.
A good online Chinese tutor makes you think: "Wow, I never taught I could learn Chinese!"
Eager to see you progress
Every teacher motivates her or his students in another way, and whether you call it 'motivation' or 'energy' or 'cheerfulness', or whatever, it's important because if a teacher doesn't show some spirit, it'll demotivate the student. We are calling it eagerness here. It's an eagerness to see the student learn, to see the student succeed and grow as a speaker of the Chinese language.
Eagerness seeps into all aspects of teaching, from during the class to before and after. Our tutors, with the curriculum designers, prepare before the class so that the class runs smoothly.
During the class, eagerness is important because it spurs the student on.
Another word for this would be 'patience'. When we did a survey a year ago, the most important quality that showed up was patience. Students need a patient teacher, who deals with the same questions or problems again and again, without losing her or his cool. Sometimes a student asks their teacher: "You hear me do this wrong for fifty times now, 没 and 不, don't you get annoyed with me?", but the honest answer is no. If you try hard and make an honest attempt, we are motivated to teach you! We know how hard it is to learn Mandarin, or any foreign language (the reputation of Mandarin to be such a difficult language really overshadows the real difficulty). And the student will feel that too.
Having the right educational background
No matter how amazing you are as a person (Maria Theresa wouldn't make a great Chinese language tutor either), you need education. An education in being a teacher, and in Chinese language education makes you better at teaching Chinese. Period.
So this is twofold. One there's education in being a better teacher, how to manage students, and how to impart knowledge.
And then a good Chinese teacher should be an expert in the Chinese language too. They know there and about 10,000 characters, and they're fluent in a foreign language(s) — so that when you make a mistake in grammar, they know whether it's because you didn't understand the Chinese grammar rules, or because you are using the Germanic grammar rules of your mother tongue (such as Danish, Swedish, Norwegian, German, Dutch, and English).
There's no substitute for this.
Which is why all our teacher are BS, MS, or PhD degree holders in foreign language education, and with some years of experience of teaching Chinese to foreigners under their belt.