Online Chinese class – private Mandarin tutor
Self-study and review your Chinese courses with a private Mandarin tutor online. All on your preferred times, your pace. Courses available at all language levels.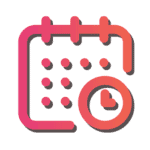 Flexible scheduling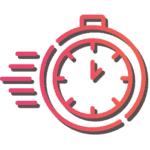 Higher speed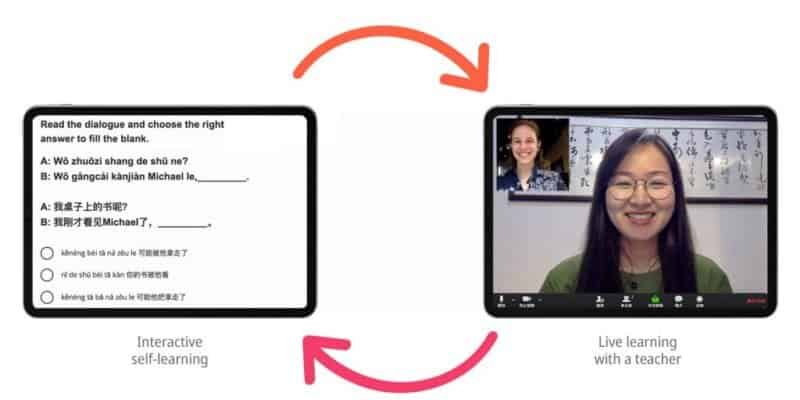 Interactive self-learning
Video lessons and interactive exercises
Learn on any device, anywhere in the world
Real conversations from daily life

Earn a certificate by completing a course
Live learning with a teacher
Highly experienced and qualified teachers
Data from self-learning course is used to target areas for improvement
Practice speaking and review each chapter with the teacher
Language immersion to achieve faster proficiency
Real life examples of conversational Chinese to apply the words you've learned. Click here for a sample from HSK3.2.
Videos explaining basic sentence structure. Click here for a sample from HSK1.1.
Have live video lessons with your teacher to practice your pronunciation.
Several sets of flashcards which you can use to study vocabulary on any device. Click here for a sample set.
Test yourself with a short quiz and find out what you need to study more.
Chinese culture is part of the language. Our courses include short cultural articles too.

All our teacher are BS, MS, or PhD degree holders in foreign language
Average 7 years experience teaching Chinese to foreign students
2 month intensive training program before teaching
Part of a structured curriculum
Provides you the base to proceed to further
Access to self-learning course
You'll learn both relevant vocabulary and grammar
Get to practice pronunciation in the classes
Top quality GoEast teachers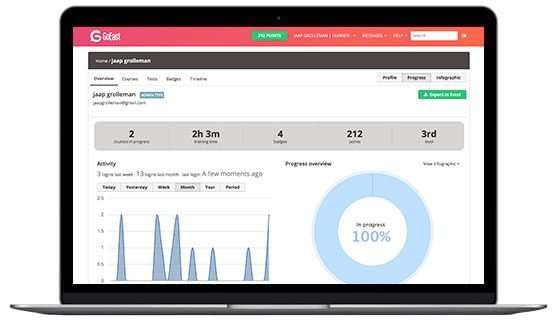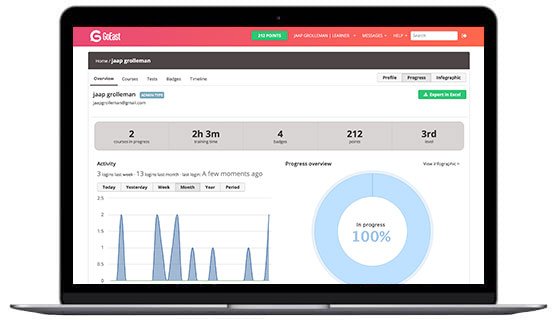 Online dashboard to track your progress
Keep track of the parts you've learned, the tests you've made and the parts you still have to do. All of this generates insightful data for you as well as our teachers, who can select what to learn together with you. Plus, badges to encourage you!
Reviews for GoEast Mandarin's Chinese courses:

"The teacher was awesome – really friendly, obviously experienced, and spoke great English but stuck with using Chinese. She really did a phenomenal job."
— AllLanguageResources (a Chinese course review site) about GoEast Mandarin

I am really enjoying the program. I love the self-study lesson platform so much! It is such an efficient way to do things that I have begun creating an online platform for my Spanish language learners modeled off of your design. Also, Clytie is an amazing teacher, she is very lively, so much fun to have class with! Her lessons are always very engaging, and she has such a good memory for details about students' lives and uses that information to present or review materials, which really helps understanding and retention of the material.
— Jessica (USA)

I was skeptical about the online learning format in the beginning, but by the end of the course I became a fan of it. A great way to fit regular lessons into my busy schedule without extra commute time. Wonderful, knowledgable teachers who could answer all my questions from why the grammar is the way it is, to how to make the sounds when pronouncing similar sounding words. Overall a very positive experience and I will recommend GoEast to anyone I know looking to learn Chinese.
– Katherine (USA)

After the trial course, I knew that this was the one. They helped me learn not only the vocabulary and the reading, but they also helped me improve my conversational skills. The staff at GoEast really care for you and they teach according to your learning style and your needs. It really is the perfect tutoring institute that I've been across!
– Hayeon Kim (South Korea)

GoEast Online is the best place to study Chinese language and culture in a fast and fun way. Before starting my lessons here, I had never imagined I would be able to make such progress.
– Manny Sue (Netherlands)

GoEast's teaching is effective and efficient. The teaching is well-rounded and certainly puts you ahead of the game, language-wise. The lessons themselves are tailored to your specific language needs, so regardless of your language goals and your reasons for studying, they'll find a way to help you get your Chinese to the level you want it to be at.
– Chaz Sonoda (USA)

These lessons were my first ever attempt at studying online actively with real people. Wise choice — not only the online self-study videos were excellently crafted and thought provoking, the vocabulary exercises, really helped cement the new words, the structured learning conversations and tests all prepared me. I highly recommend this course for anyone interested in learning the basics of business Chinese.
My GoEast teachers have been the most intelligent, skilled, fascinating, and kind teachers I have ever studied with, and I say this as a former university professor myself.
-Tom Smart (USA)
What happens when you fill in this form?
A language consultant will contact you soon
He or she will form a lesson plan with you, without obligation
If the times and schedule is agreed with by you, you'll receive a payment link
Upon payment, we'll create an account for you on our learning platform
Then the learning starts!