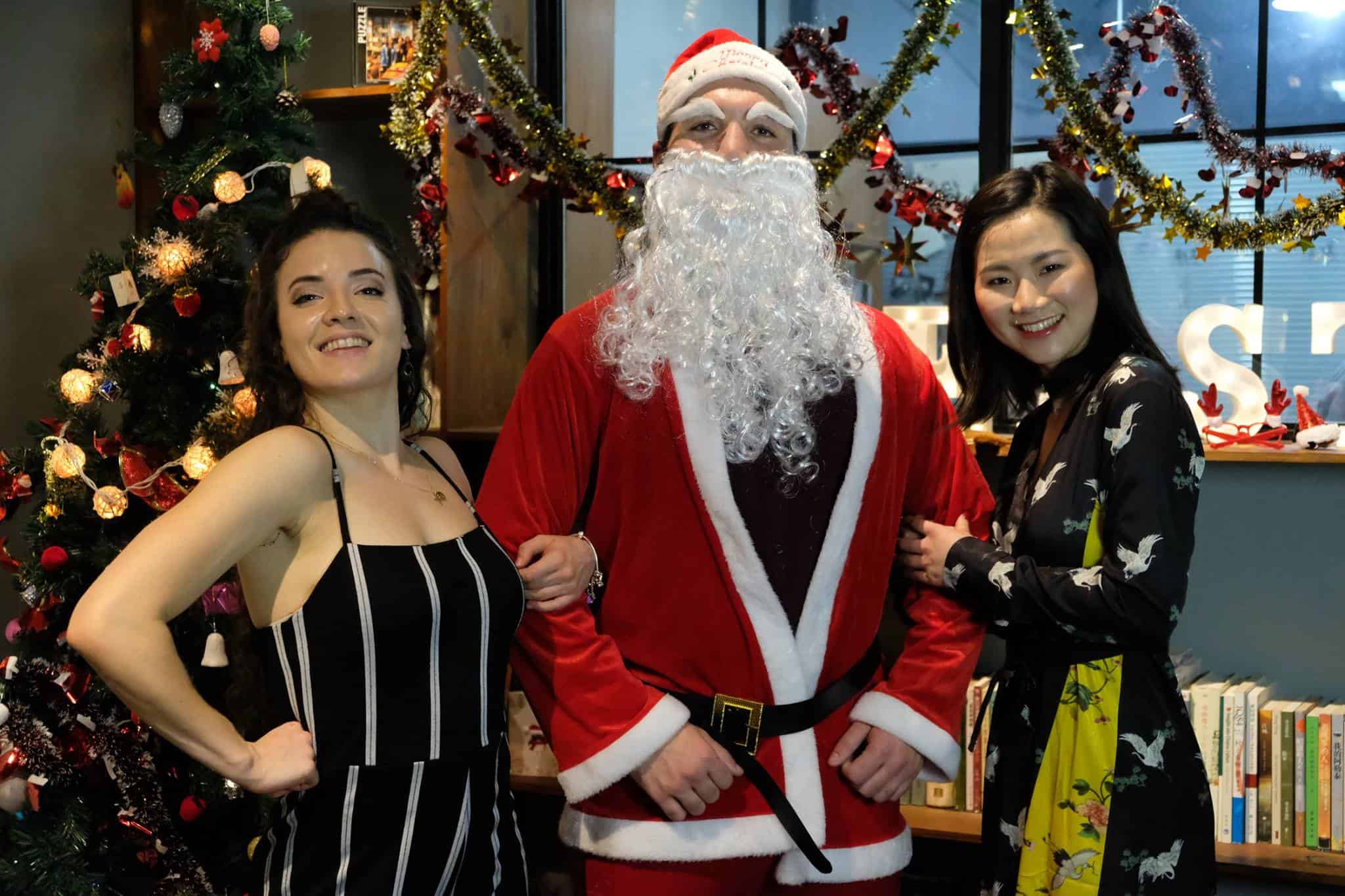 吼吼吼Hohoho! — Join us for drinks & presents at the Christmas tree. Our Christmas party takes place on Saturday 14th December, starting at 19:00.
Who?
The party is for GoEast teachers & students, who are welcome to bring a friend or two.
What?
Everyone is welcome at 19:00. We'll start with a tiny speech before we start unwrapping presents! Everyone brings a gift worth around 100 RMB, with three clues about her/himself. Everyone gets to pick a random gift from someone else under the tree, and then find the person who gifted it.
After that, there's plenty of time for drinks, and games (like mahjong) for those who want to play.
How much?
Tickets are 30 RMB + bring a wrapped present (~100 RMB value) with 3 clues about you in Chinese (Pinyin or Hanzi). Ticket includes a free drink!
What to wear?
Totally up to you!
Where to register?
Here: https://yoopay.cn/event/72762197