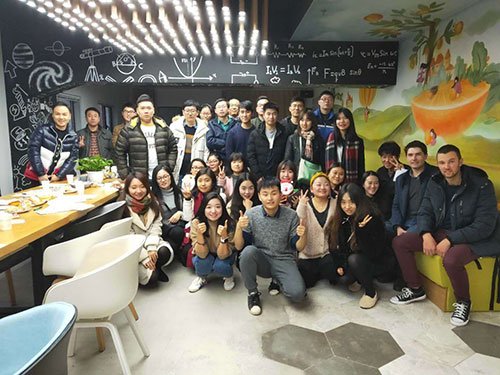 Makan restaurant
Makan restaurant, 2nd floor, #45 Caoxi North road, Xuhui district, Shanghai 上海市徐汇区漕溪北路45号2楼Makan餐厅
What will we do on the event:
1. Language exchange:
Chinese and other languages are exchanged every 15 minutes;
Change the table to chat – give you more opportunities to talk to different native speaker;
2. Learning something fun about Chinese traditional cloth-hanfu to enrich your topic with new friends;
3. Enjoy food and drinks
Practice your spoken language skill with a native speaker
Learn language skills from professional tutor
Get more friends & get into global social networking
Learn about traditional culture and morden trends
Find a good reason to go out on weekend: to have fun with intreasting mates,delicious foodies & drinks in a nice place.
Address: Makan restaurant, 2nd floor, #45 Caoxi North road, Xuhui district, Shanghai  上海市徐汇区漕溪北路45号2楼Makan餐厅
Language: Chinese, English and other languages
Price: 10 free tickets for GoEast students. Ask your teacher for details.