Speaking some Chinese makes Shanghai much easier: you can tell the taxi driver where to go, or exactly which dish you want (no surprises).
Learning Mandarin also makes Shanghai much nicer: locals will be even nicer to you when you to speak them in their language.
And speaking some Chinese can also possibly make Shanghai safer: you can ask someone to call an ambulance (although we hope you'll never have to).
So you can do two things. First off, you can come pick up our free twelve-page quickguide at our campus in Shanghai's Yangpu district or in the French Concession near Shanghai Library. And secondly, you can take Mandarin classes at GoEast, of course, either in Shanghai or online.
So feel welcome to pick up a quickguide for yourself, or for your friends that may need one. And if you decide to sign up for classes, you'll know where to find us.
Address Yangpu campus:
上海杨浦区政民路194-196号
No. 194-196 Zhengmin Road Yangpu District, Shanghai
Open from 8:30 to 20:30 weekdays, 10:30 to 20:30 at weekends and holidays.
Address French Concession campus:
上海徐汇区永福路147弄63号
Lane 147 Yongfu Lu, Building 63, Xuhui District, Shanghai
Open from 10:00 to 21:00 weekdays, on appointment at weekends and holidays.
The quick guide covers topics like food, greetings, animals, colors, talking to a taxi driver, ordering a restaurant and emergencies, as well as some small talk (such as 'You are cute!').
Sample pages: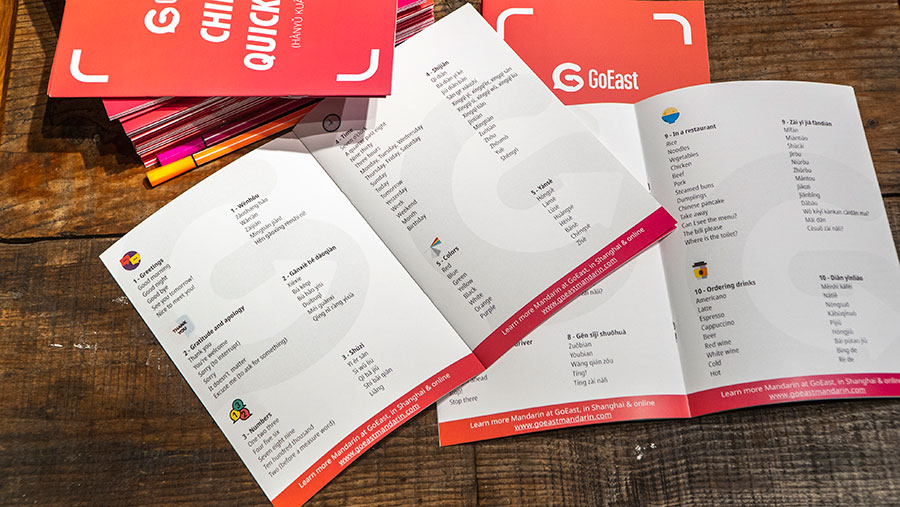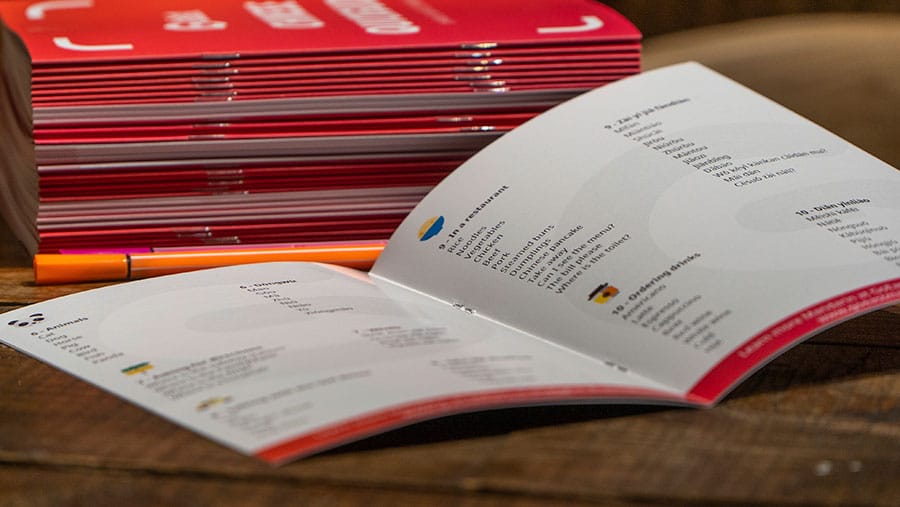 Need another reason to come? This week we have a great mahjong event in our Yangpu campus, starting Friday 19:00.