Friends & Chinese language students & Chinese language teachers of GoEast Mandarin school would like to wish you a Shèngdàn kuàilè 圣诞快乐 Merry Christmas! Here are some photos of our 80-people party at our Yangpu campus. We'd like to thank you all for studying Chinese so hard with all of us, either online or in Shanghai.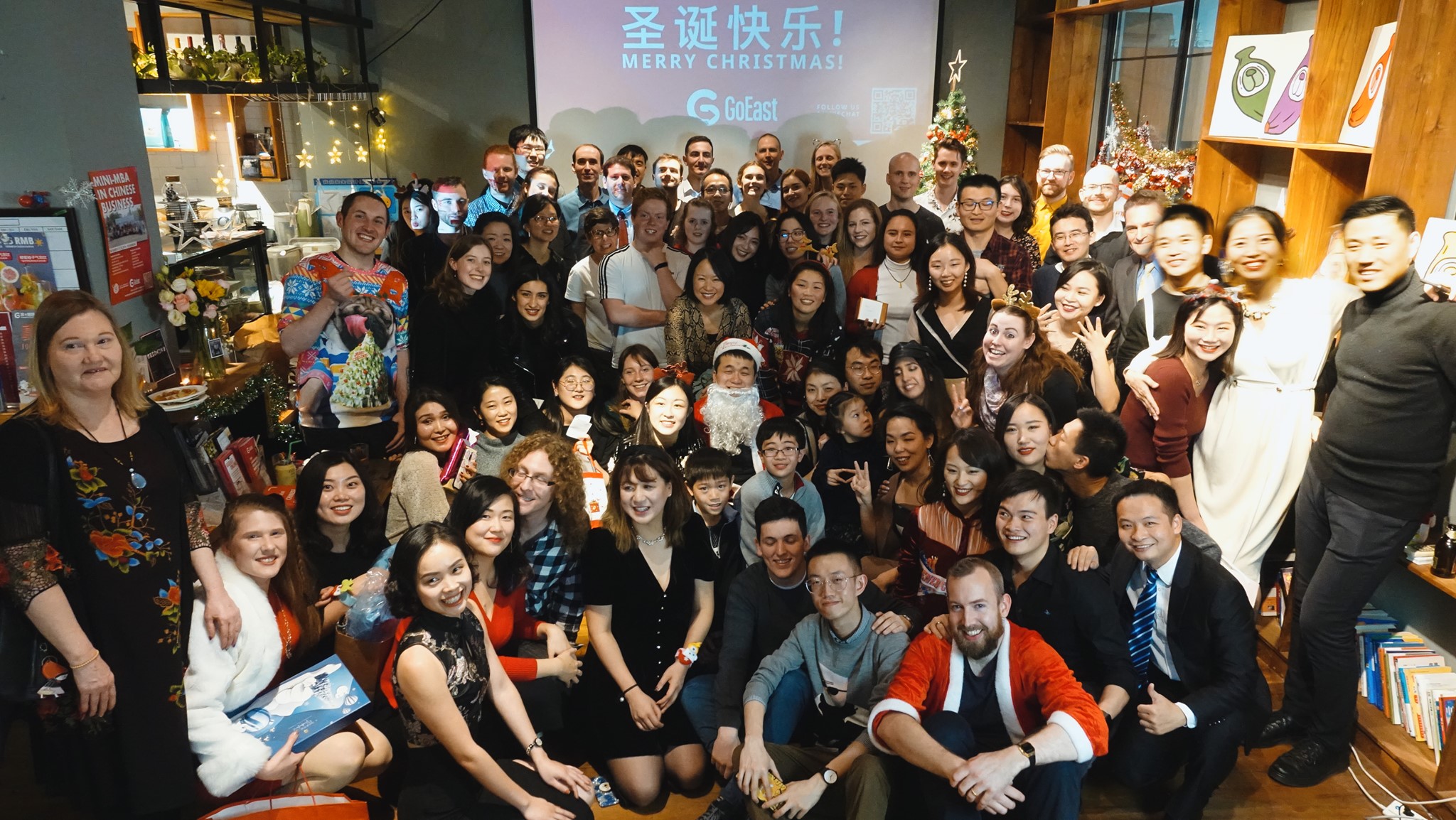 The whole Christmas gang.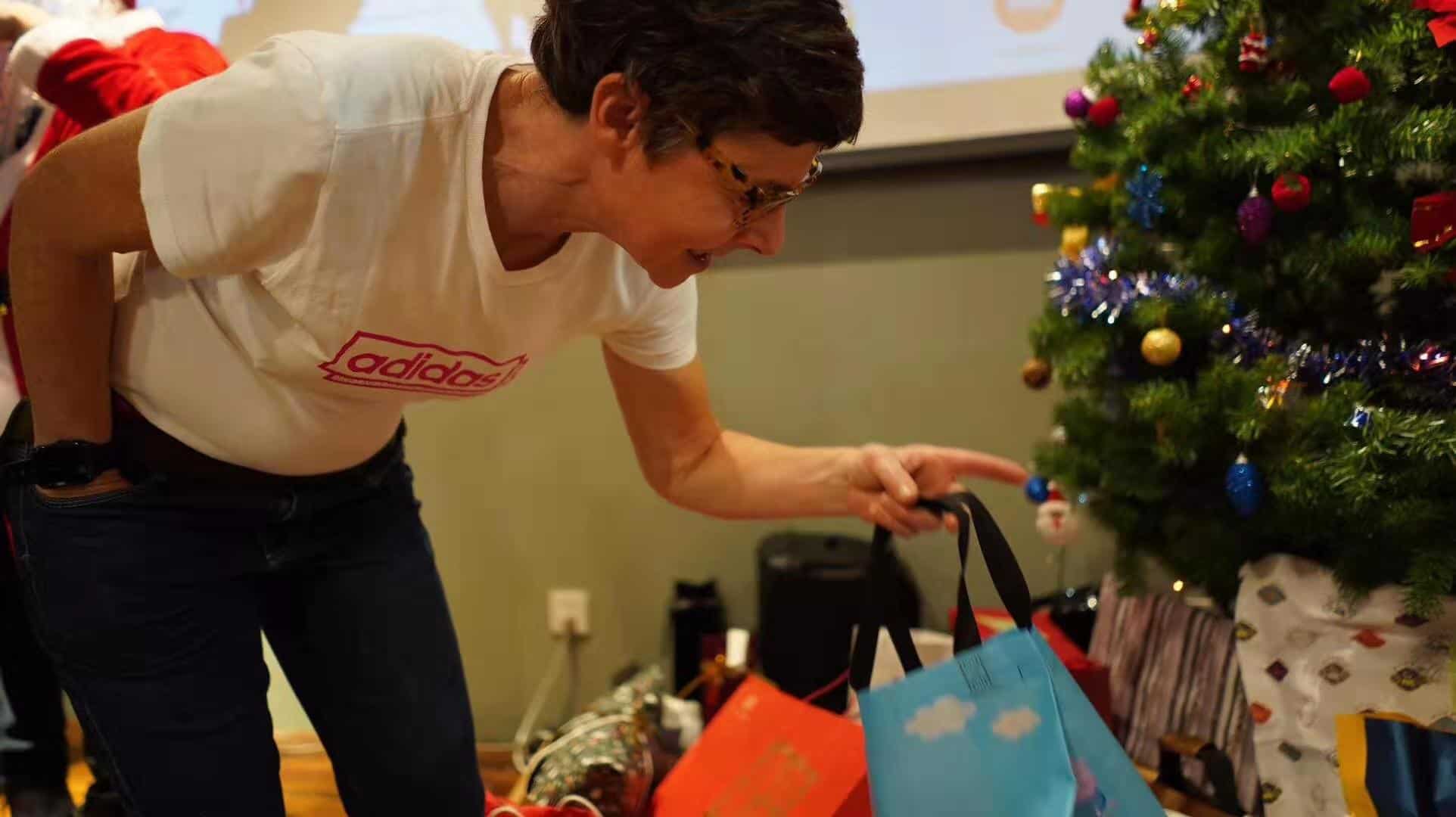 Is Judith about to pick a second present?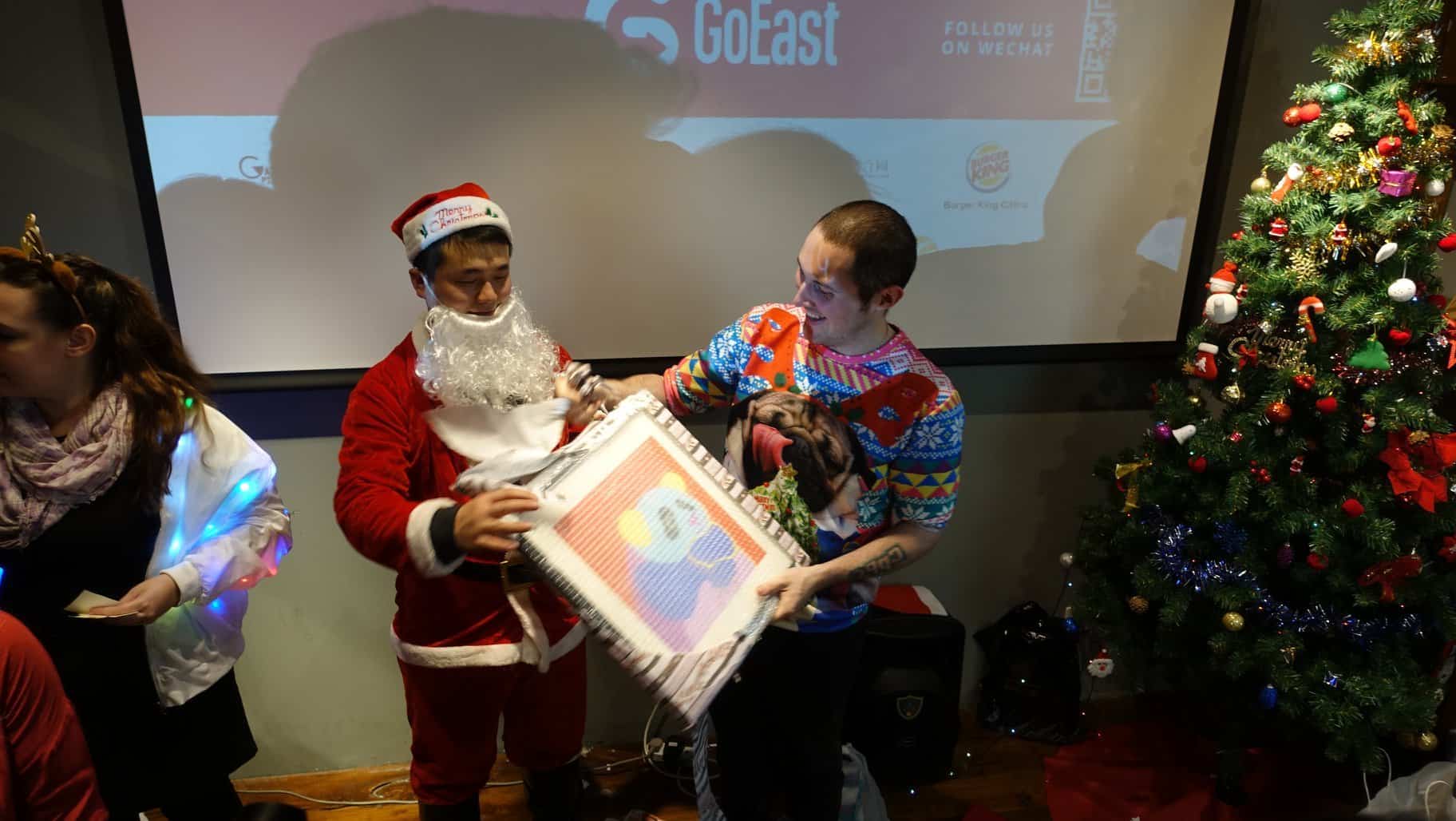 Alex has been a good boy.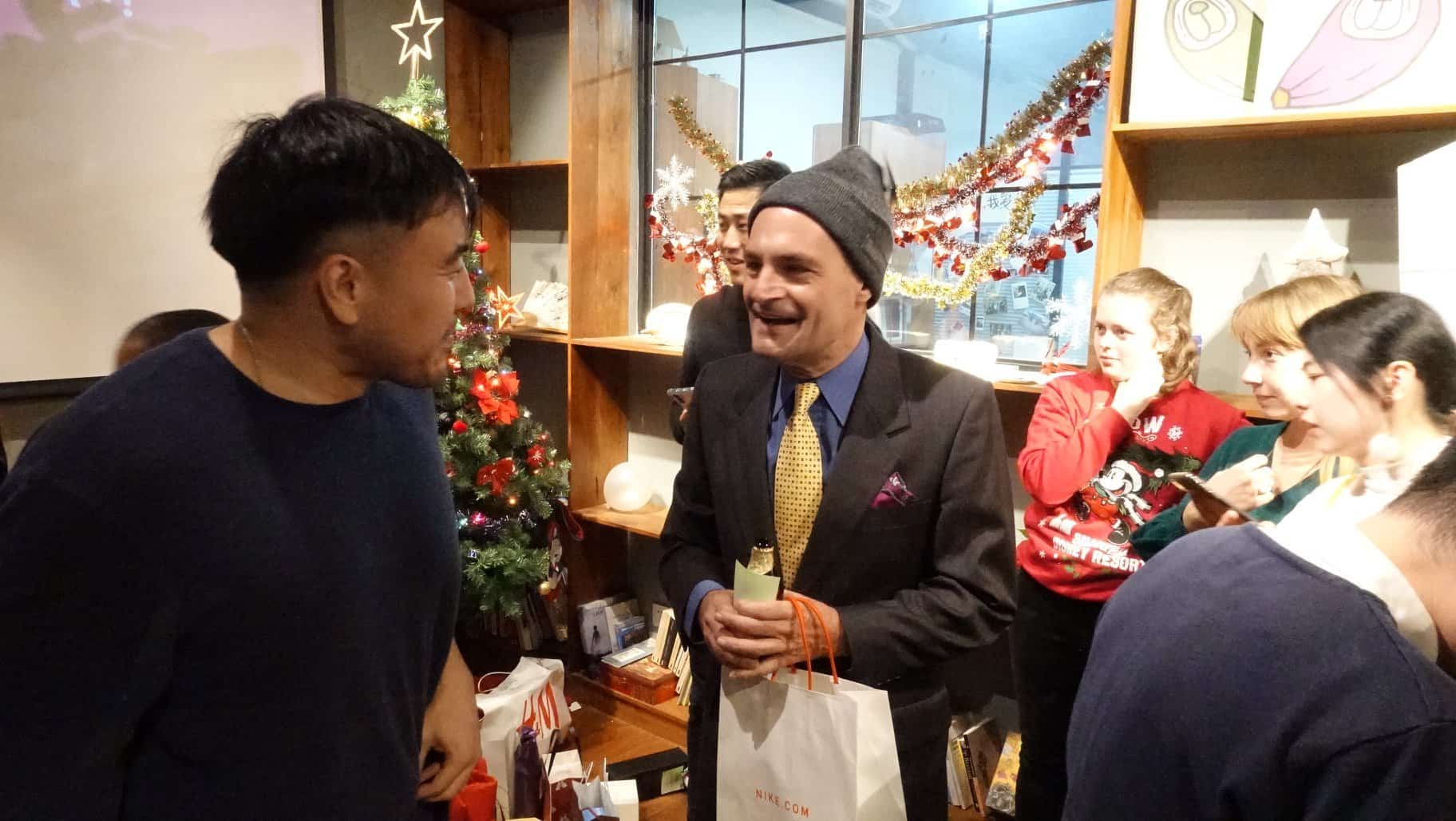 Brendan gets a toque. That's Canadian for hat.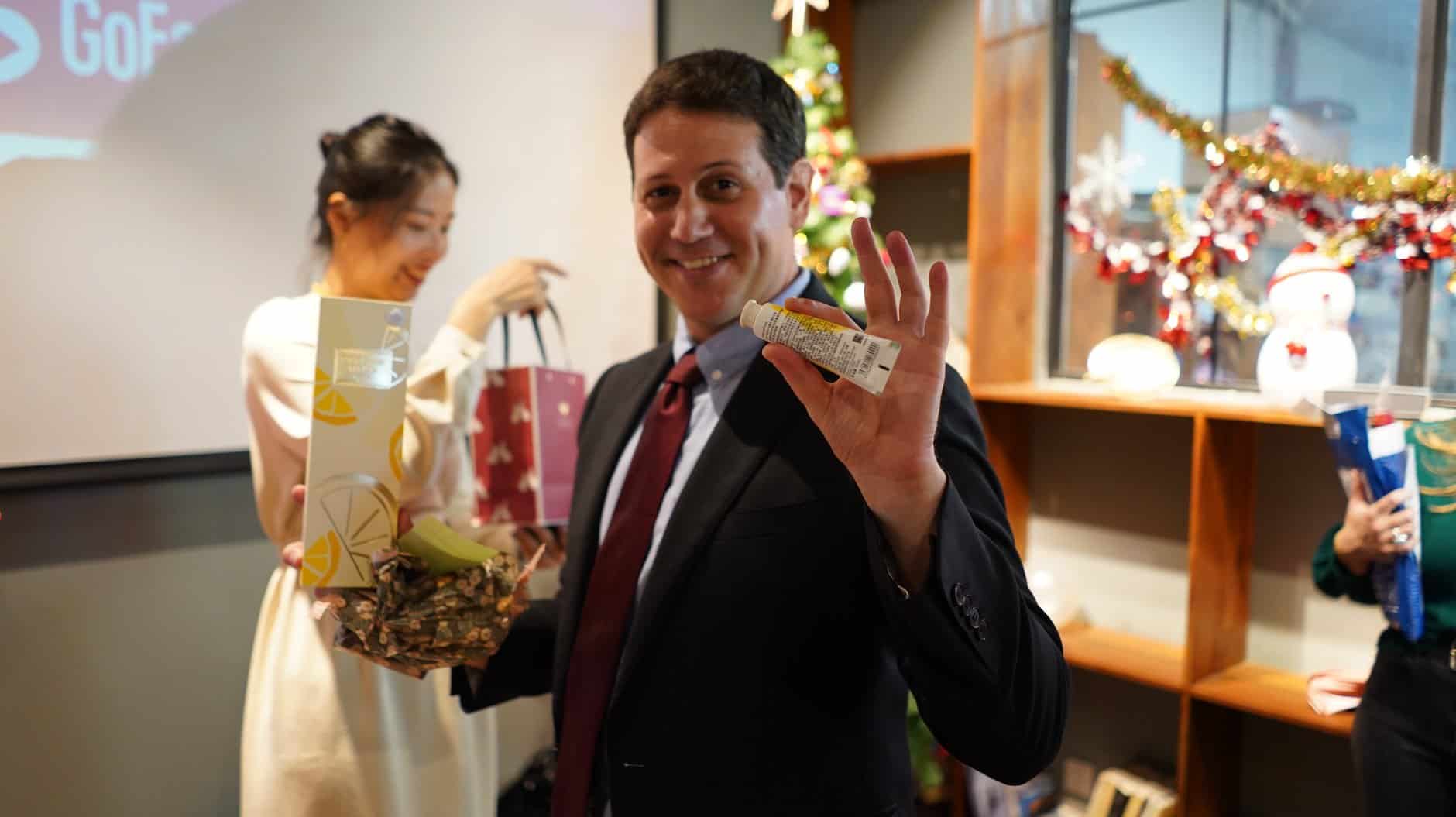 Ido gets handcream. Or is it toothpaste?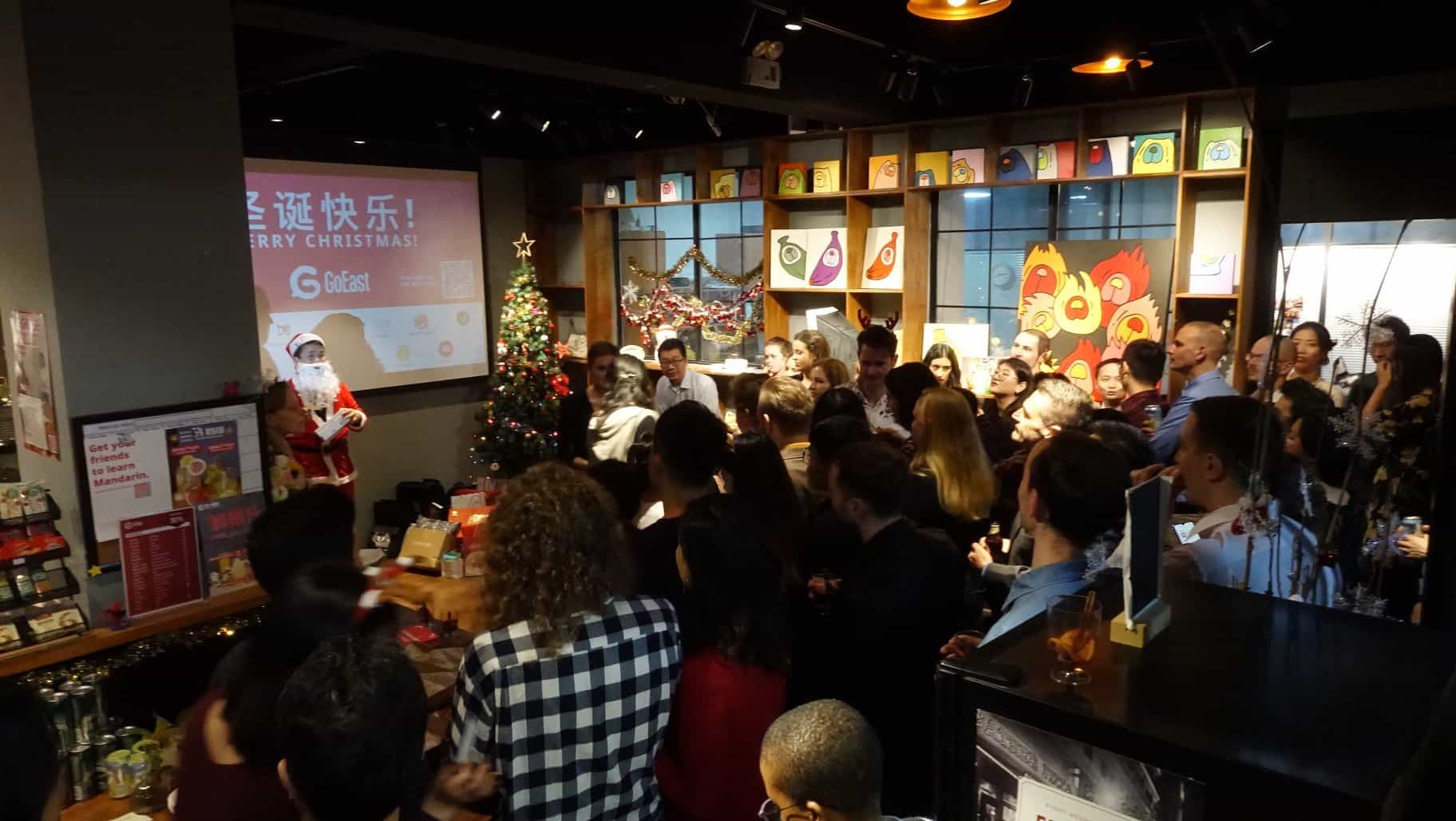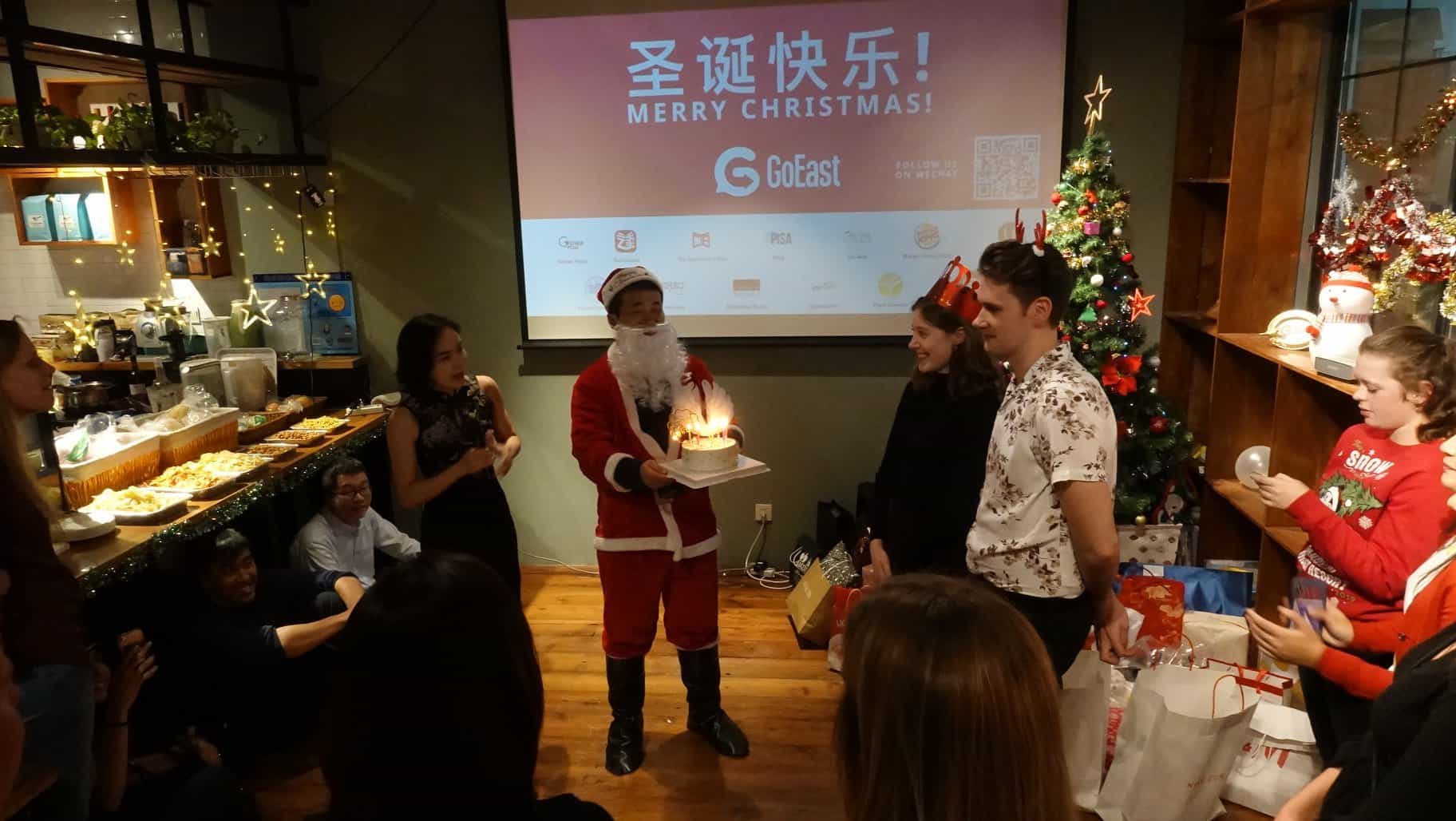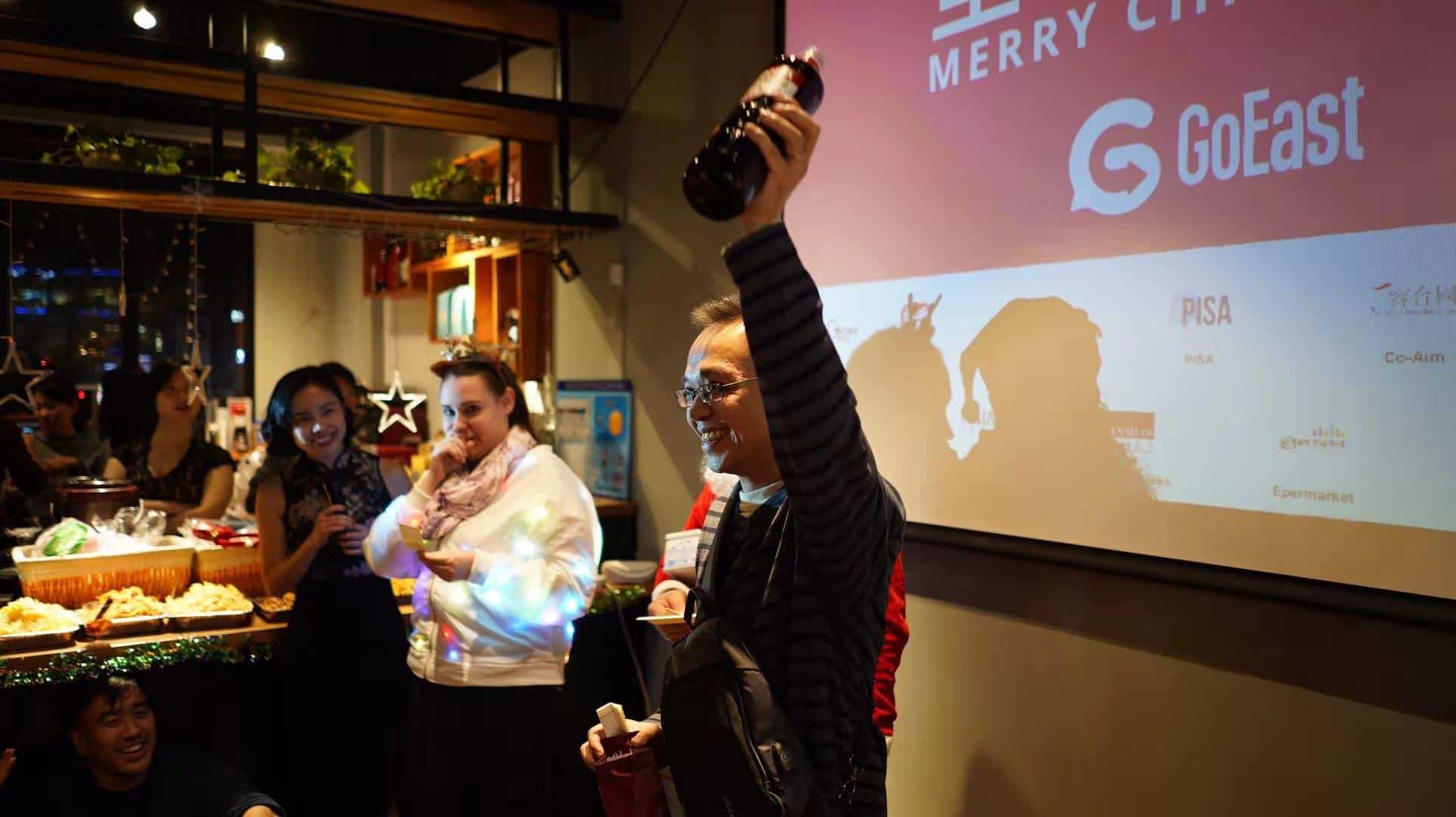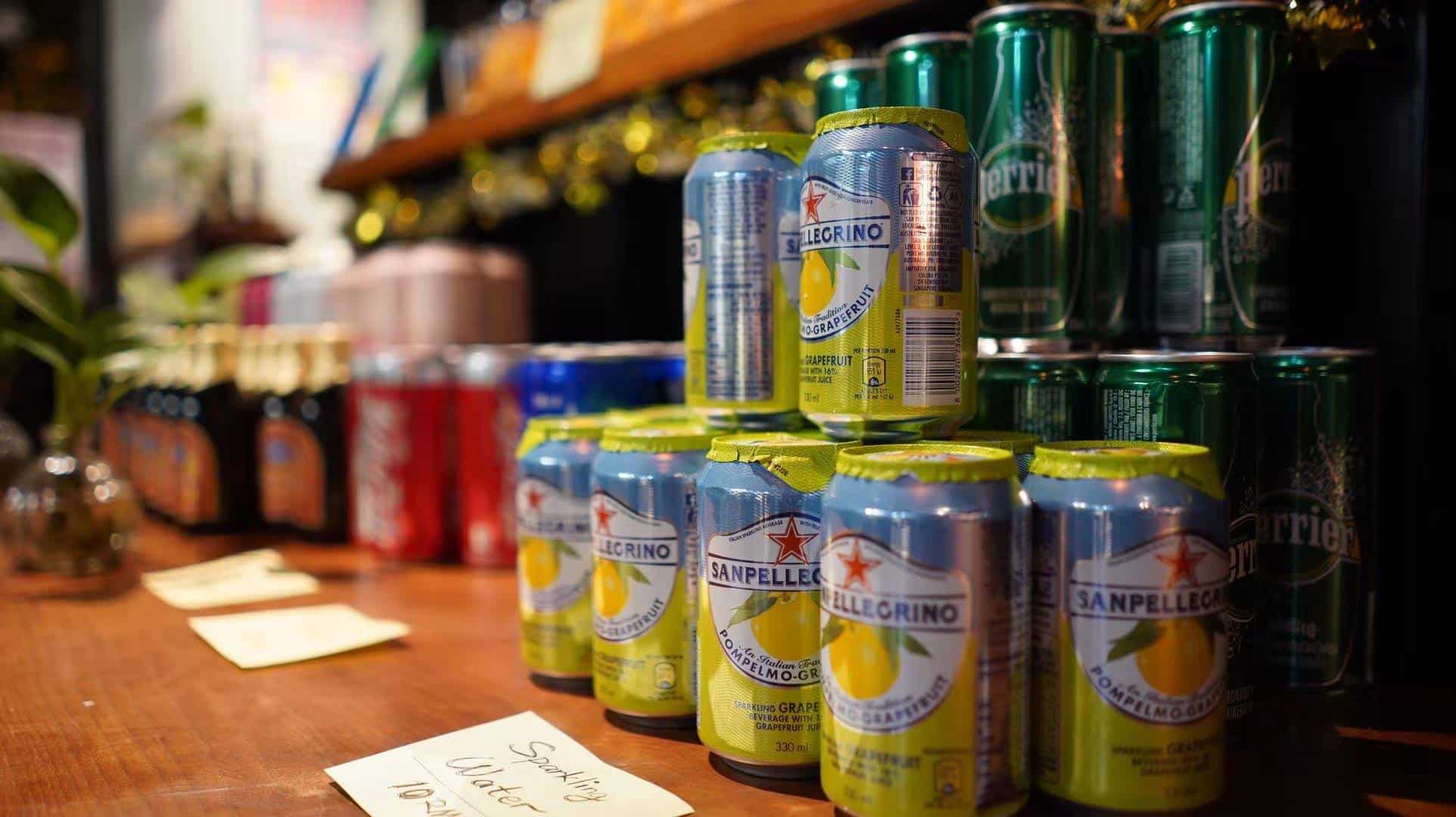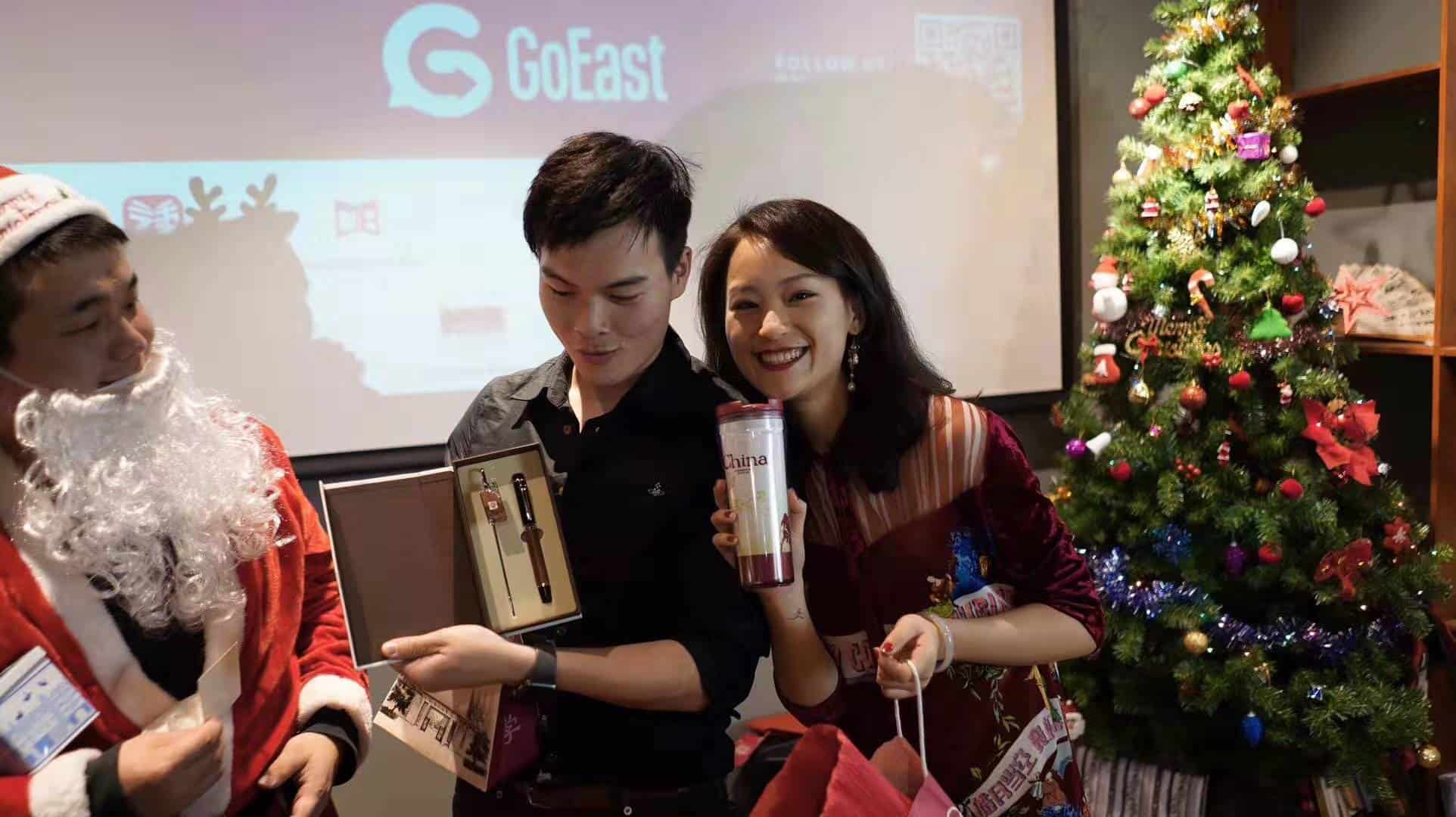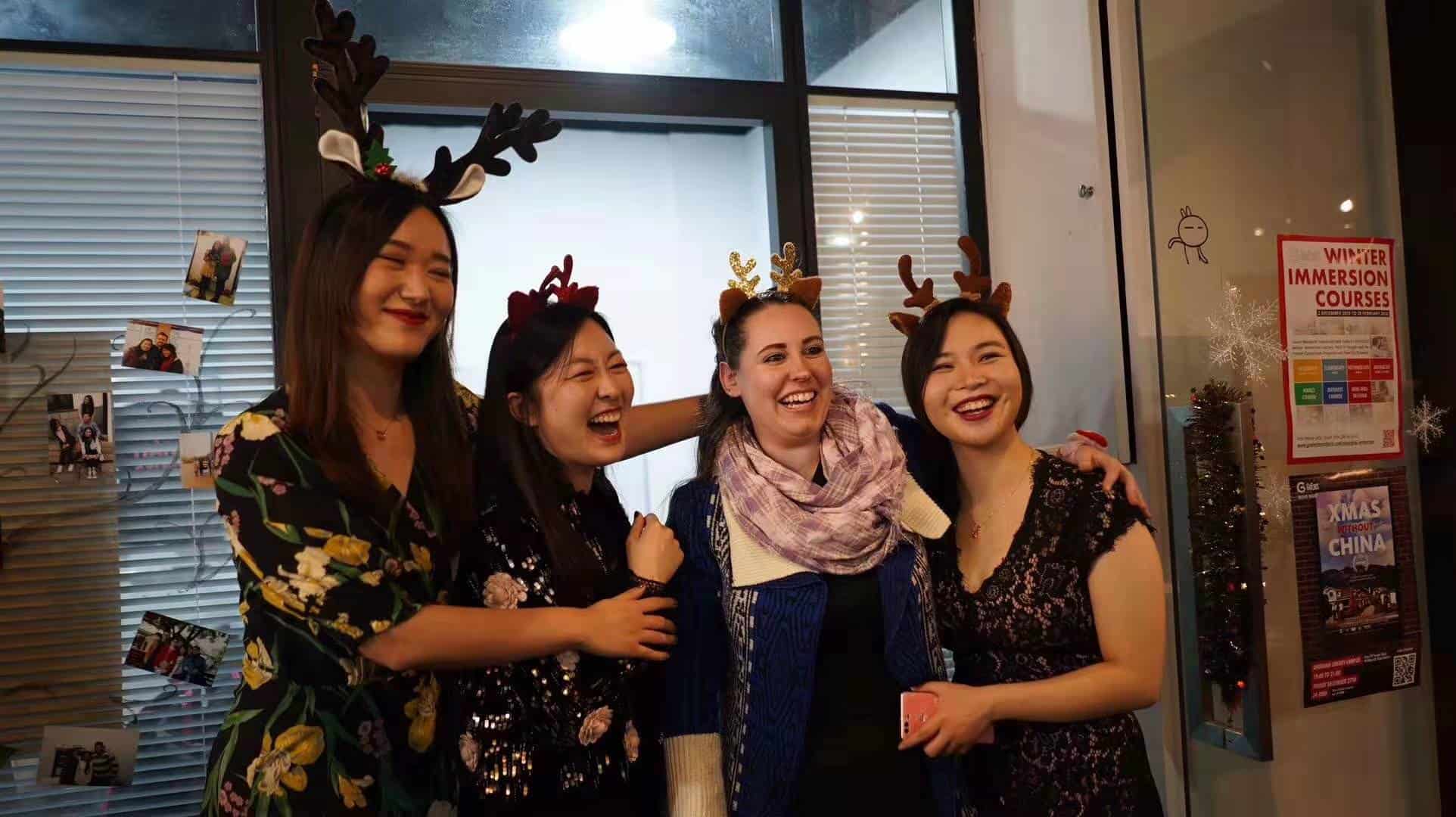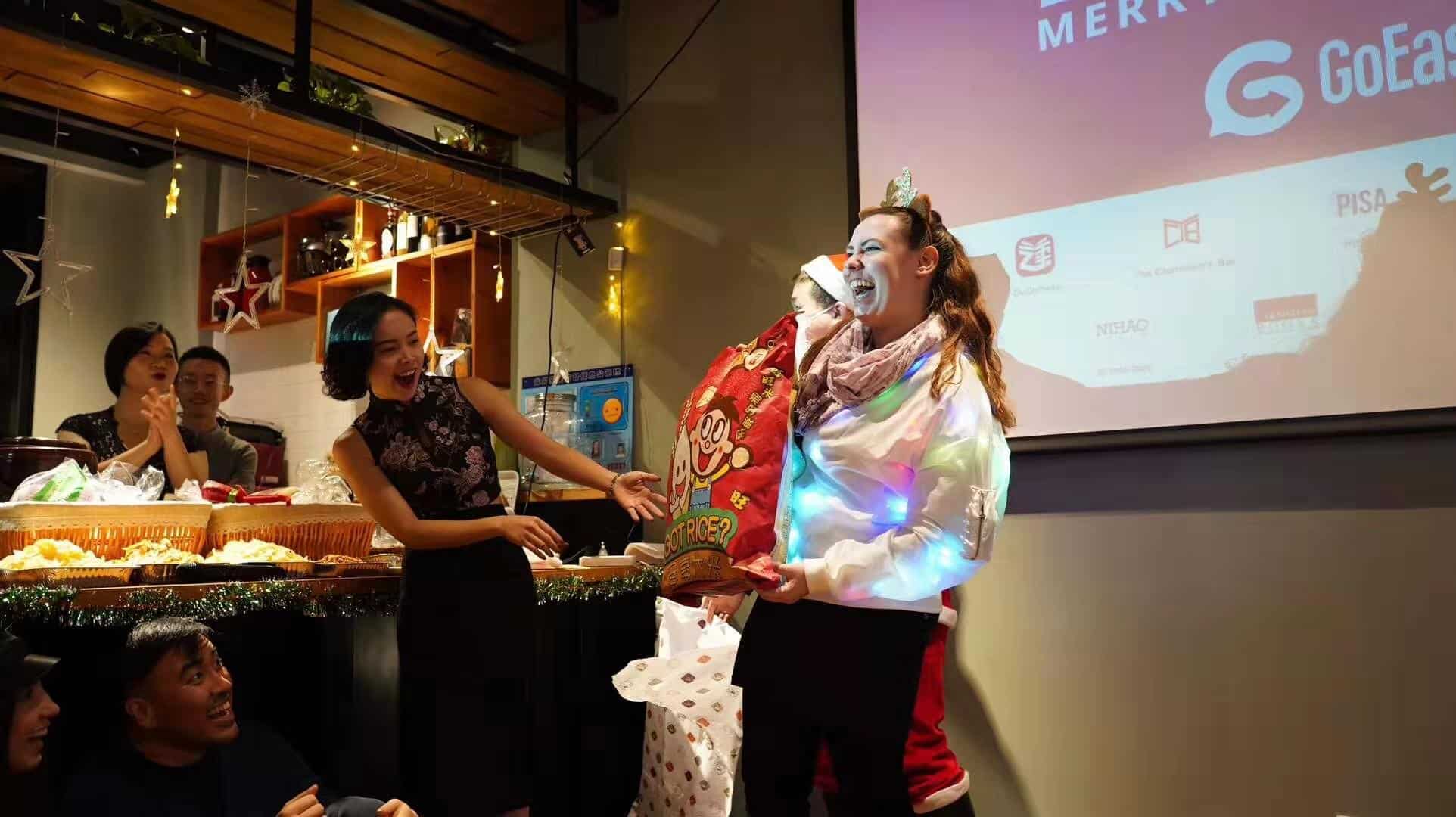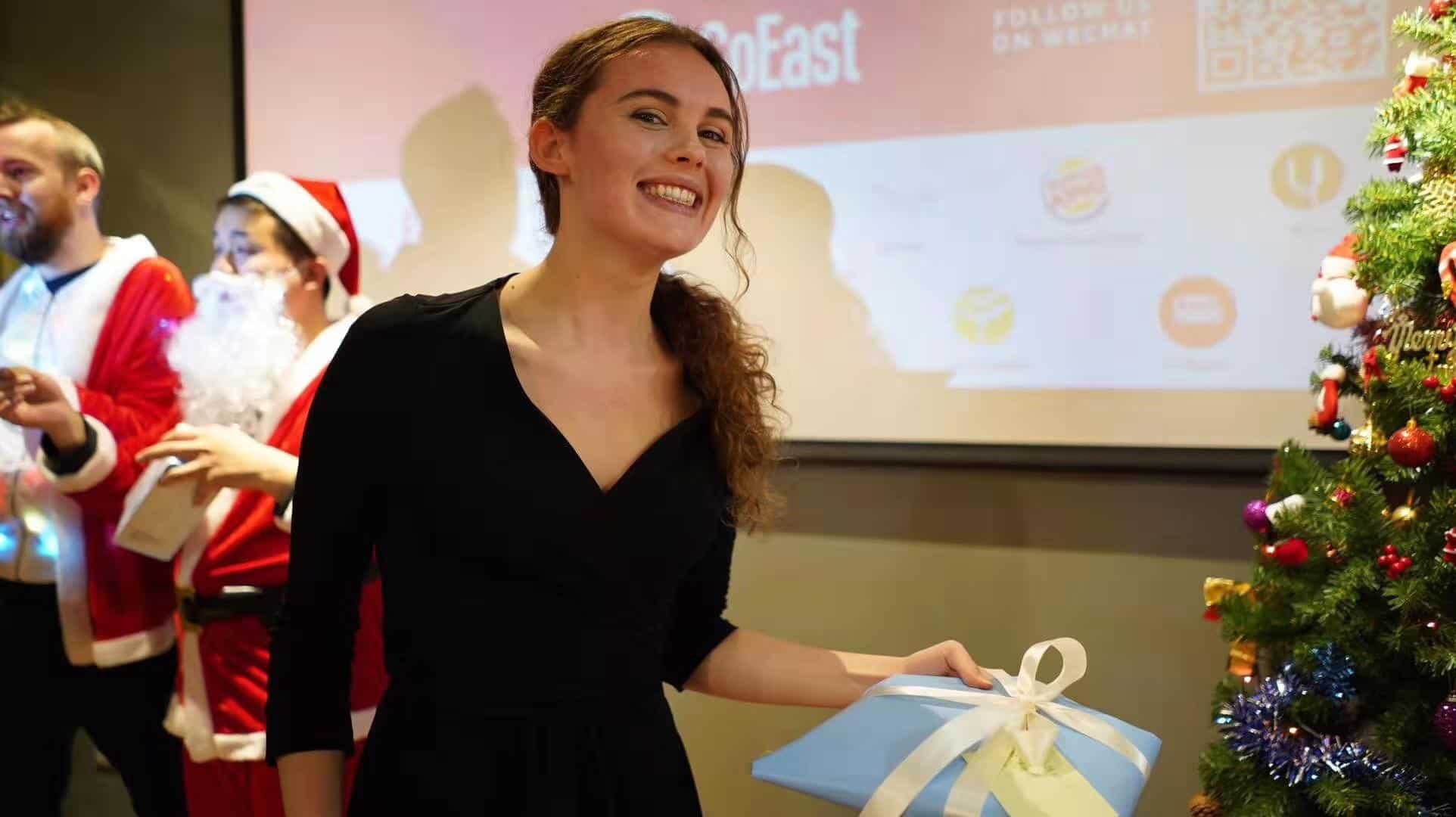 Emily about to find out what she got.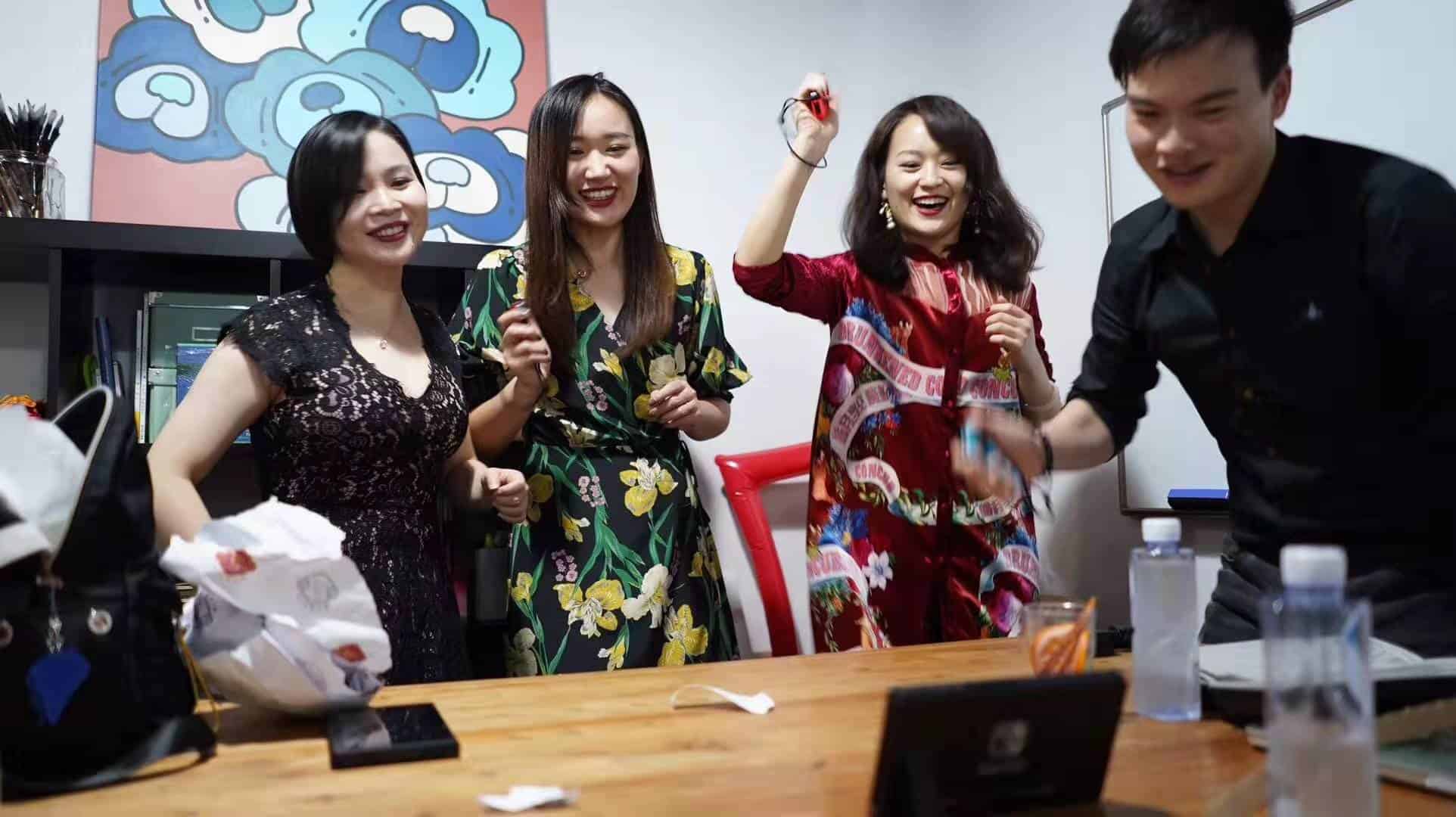 Time for electronic games!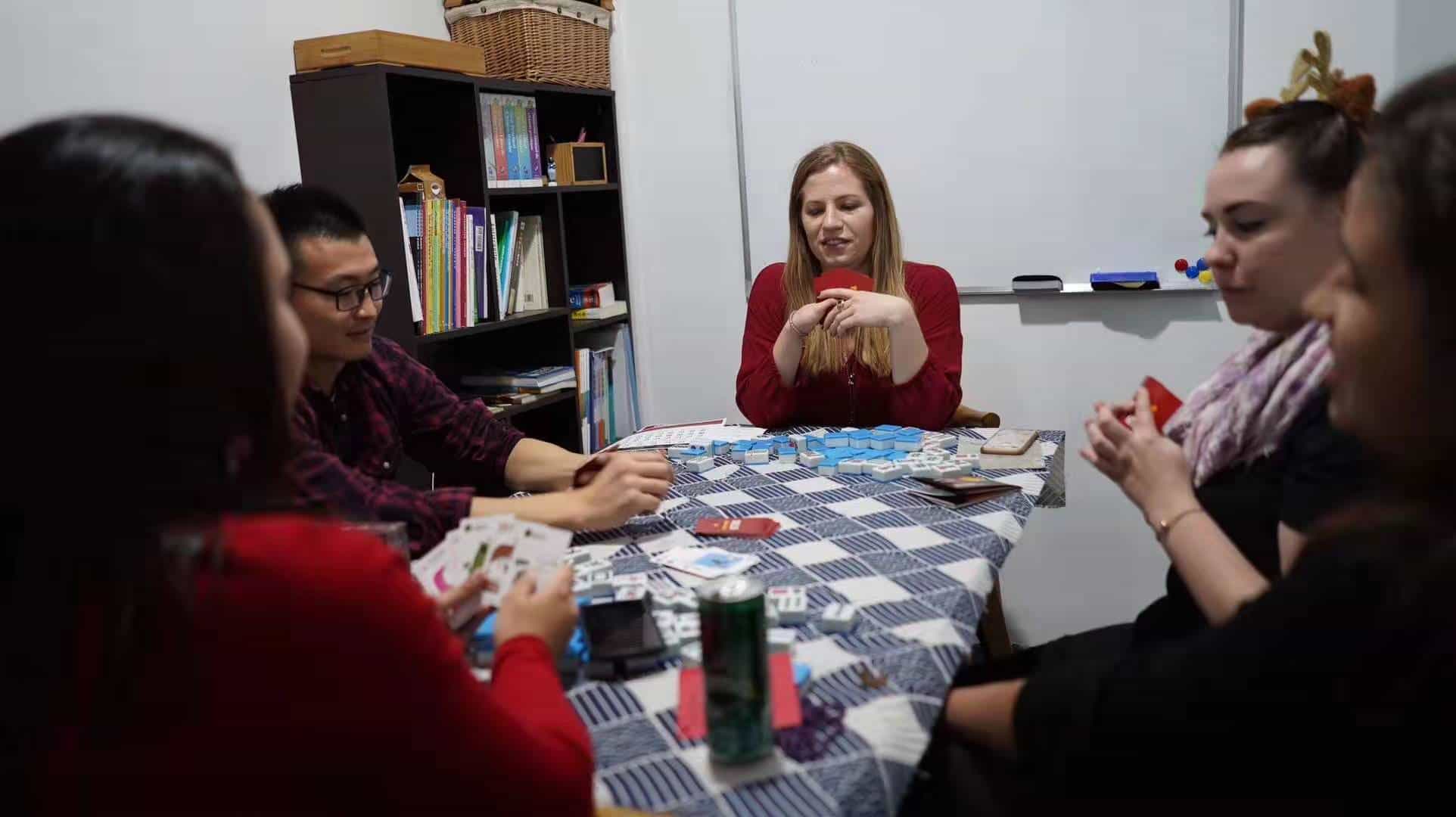 Time for traditional games!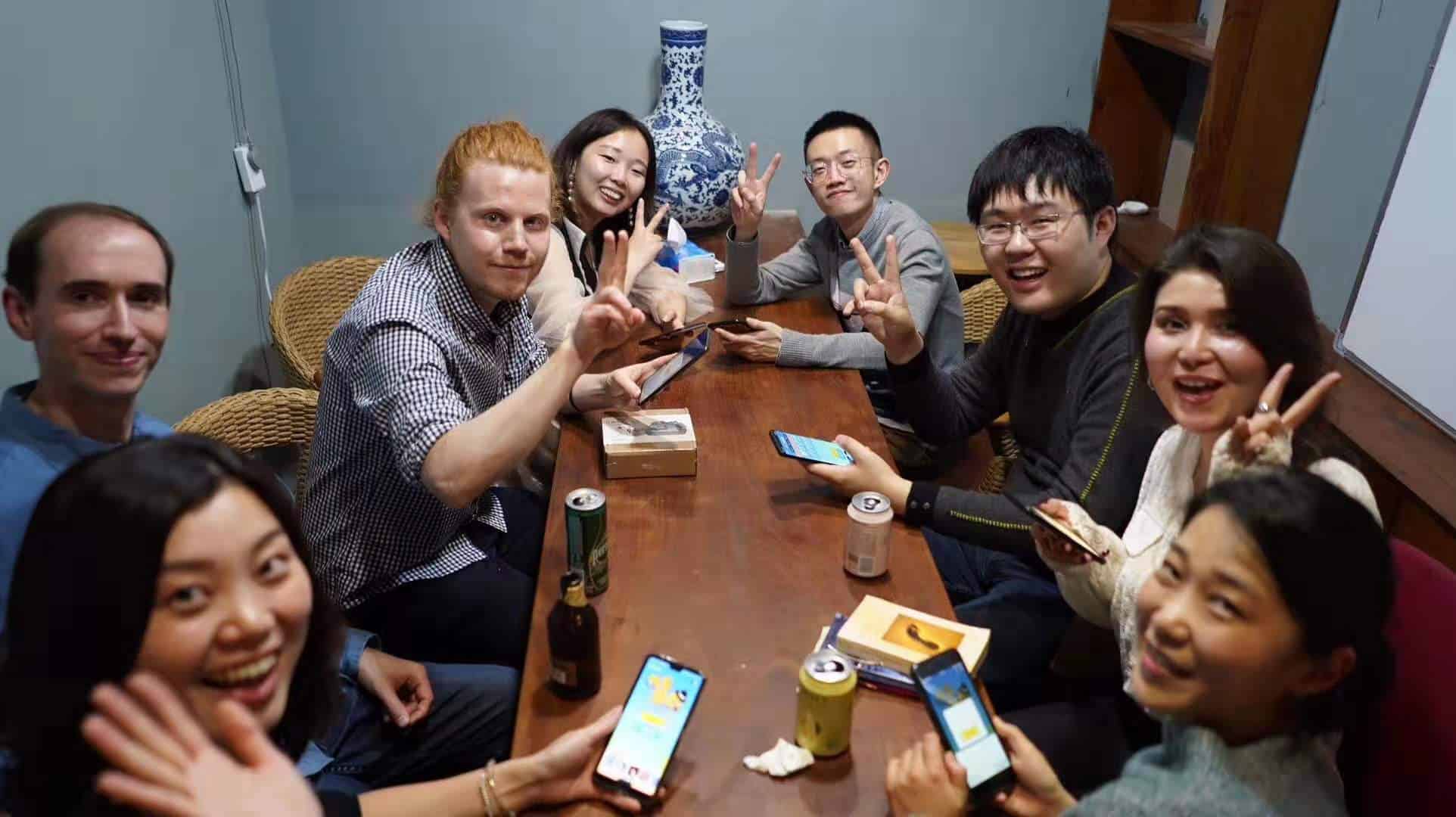 Are you guys holding a business meeting?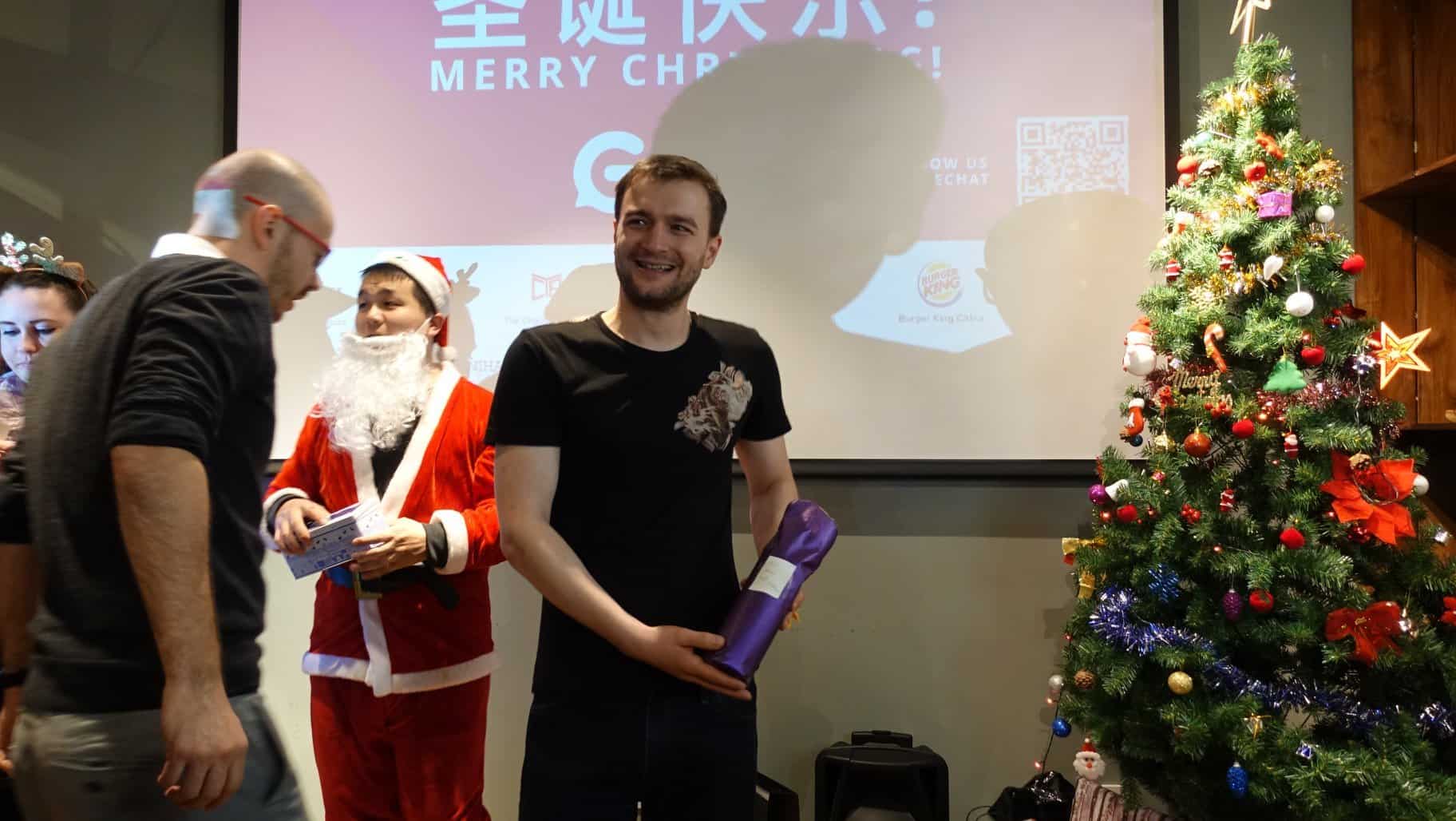 Alan gets a bottle of wine that won't last the evening.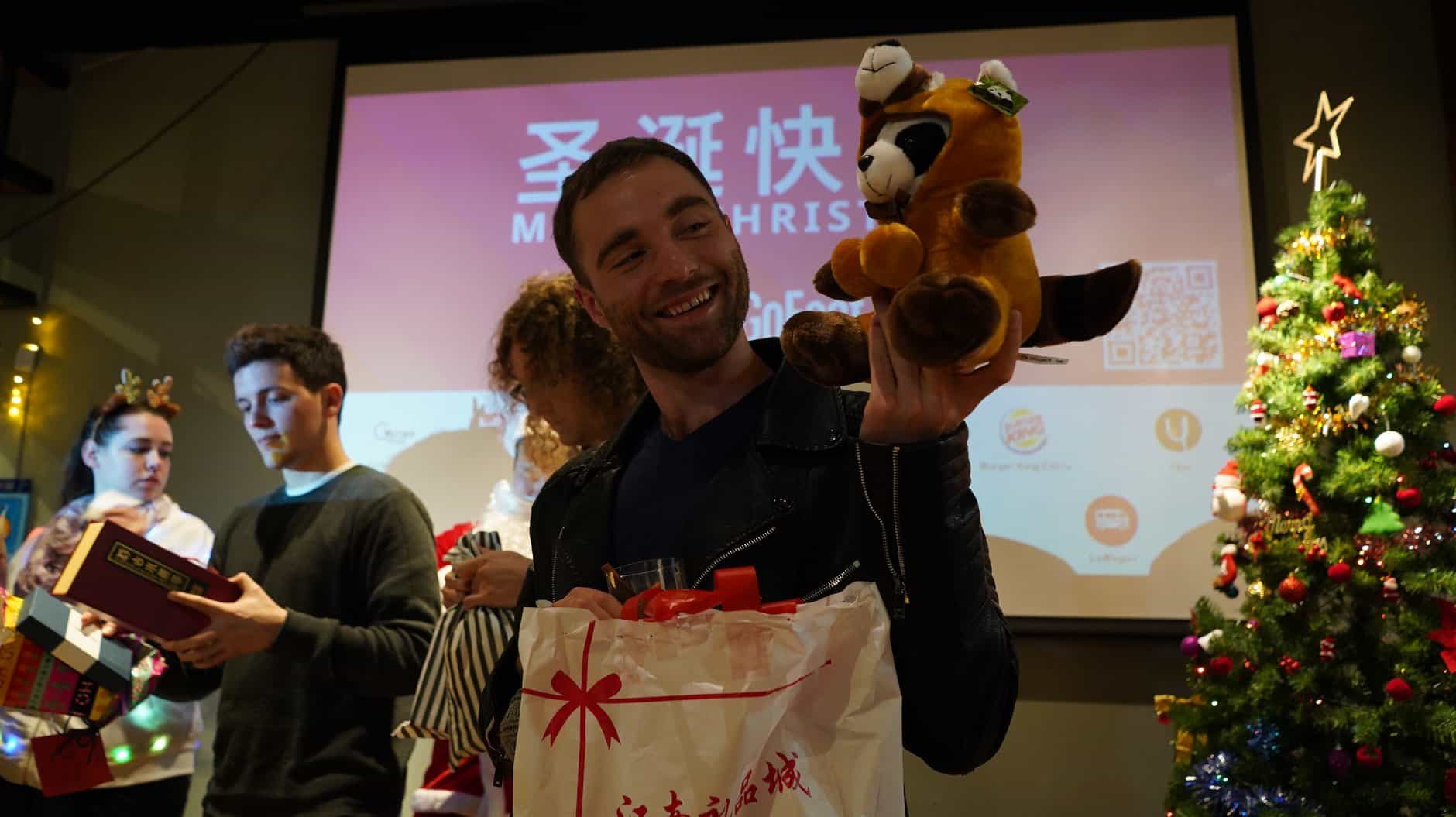 A red-panda-panda appears.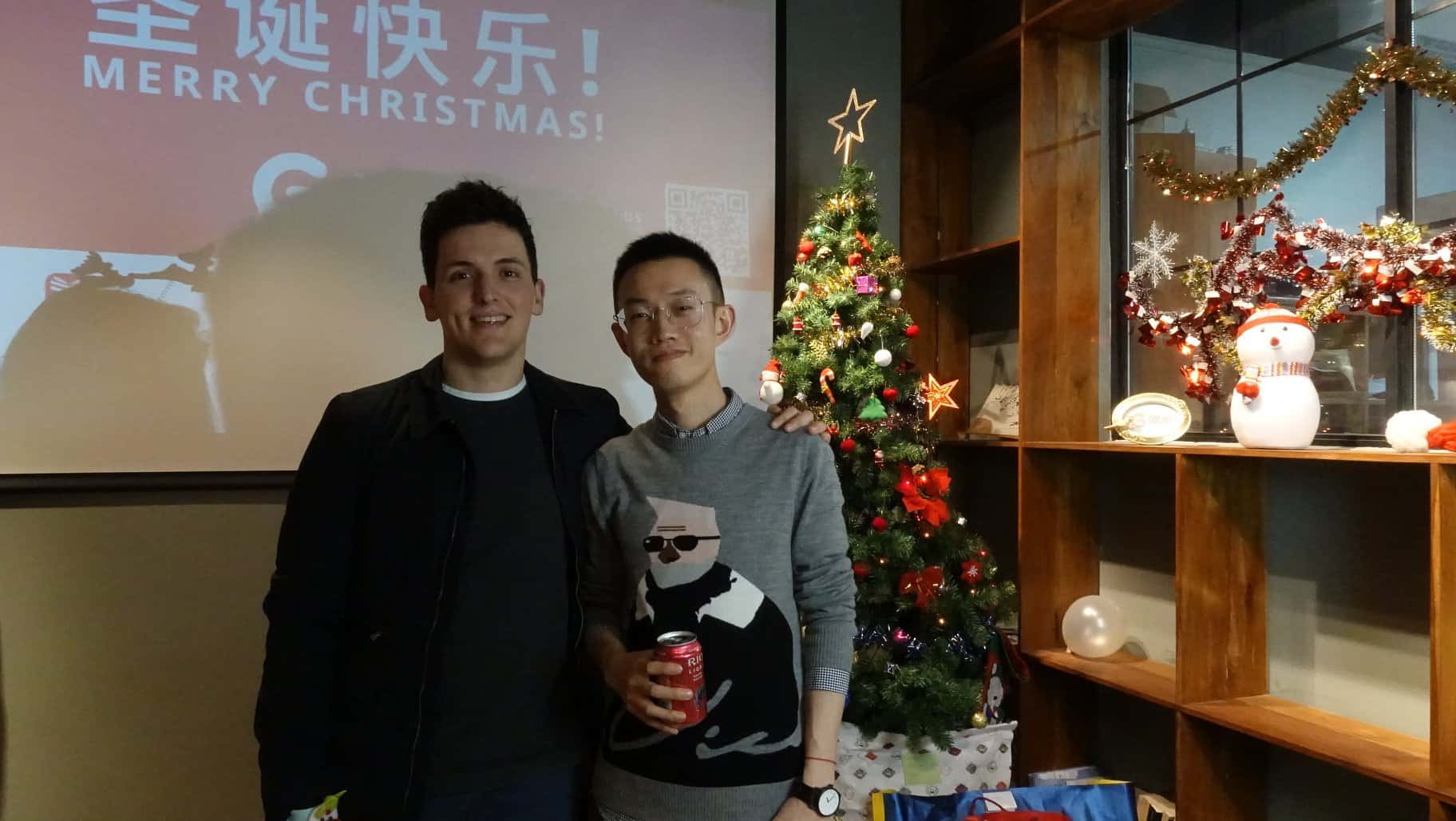 Mandarin student & Mandarin teacher.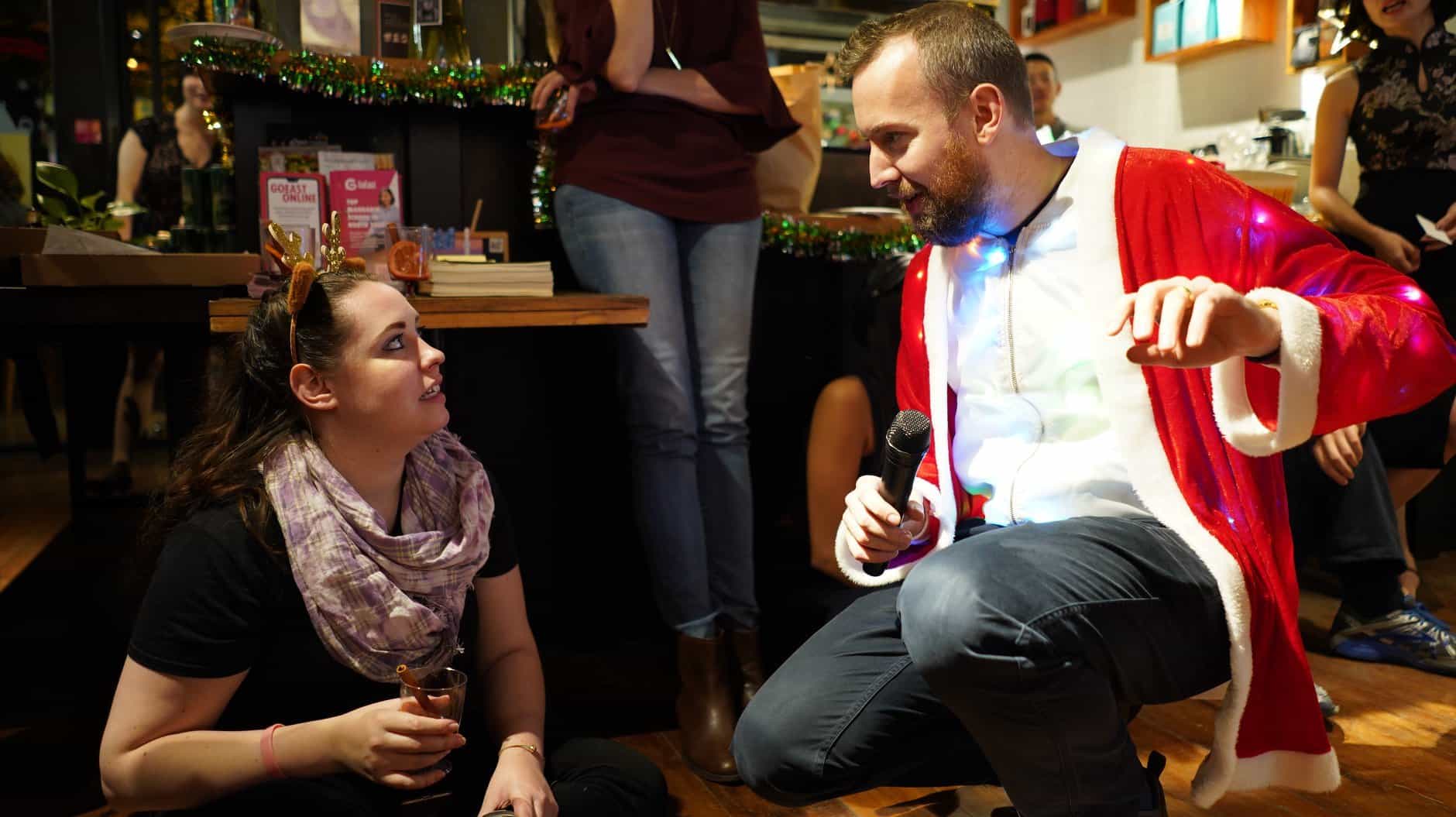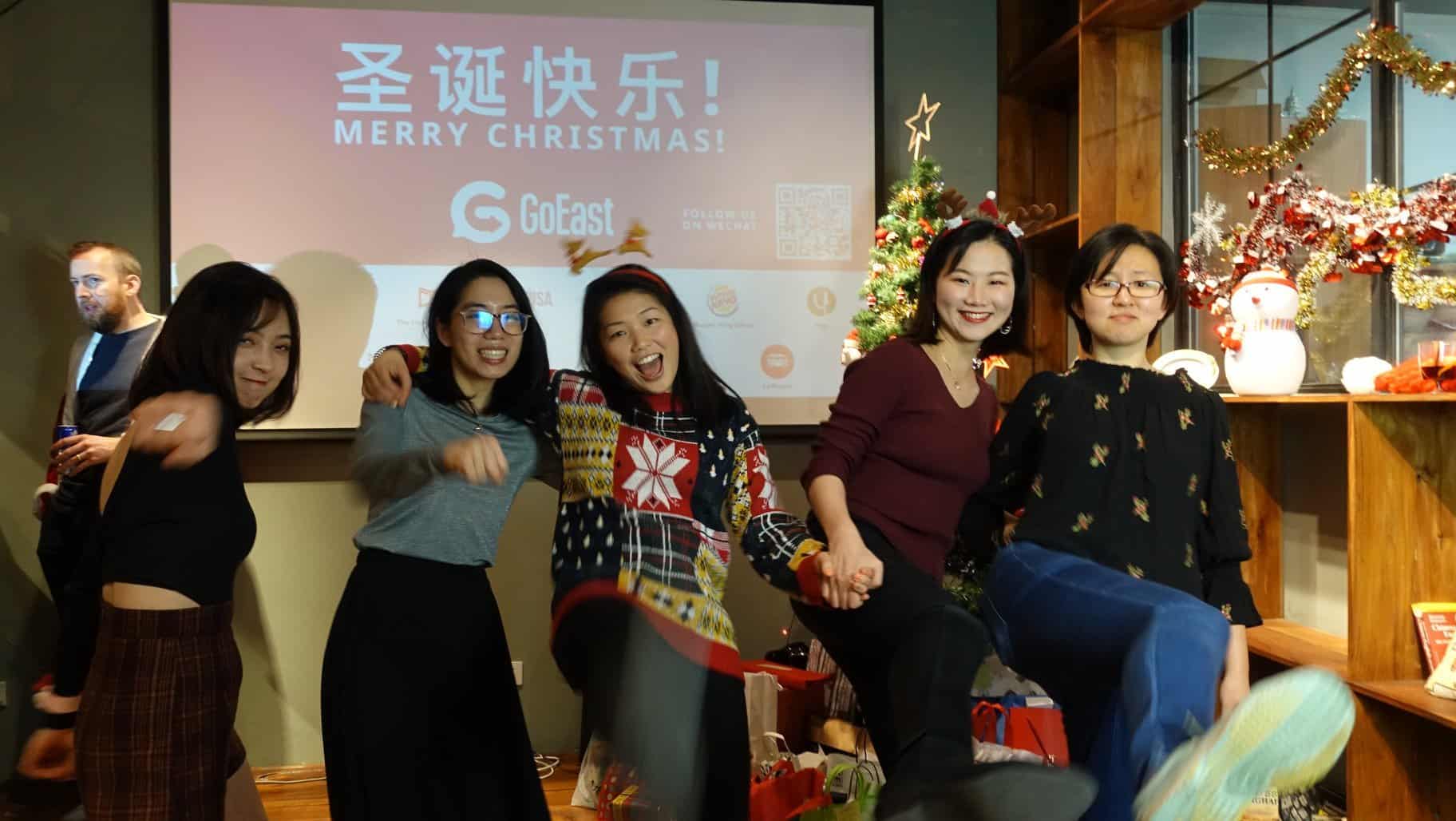 Maxed out girlpower.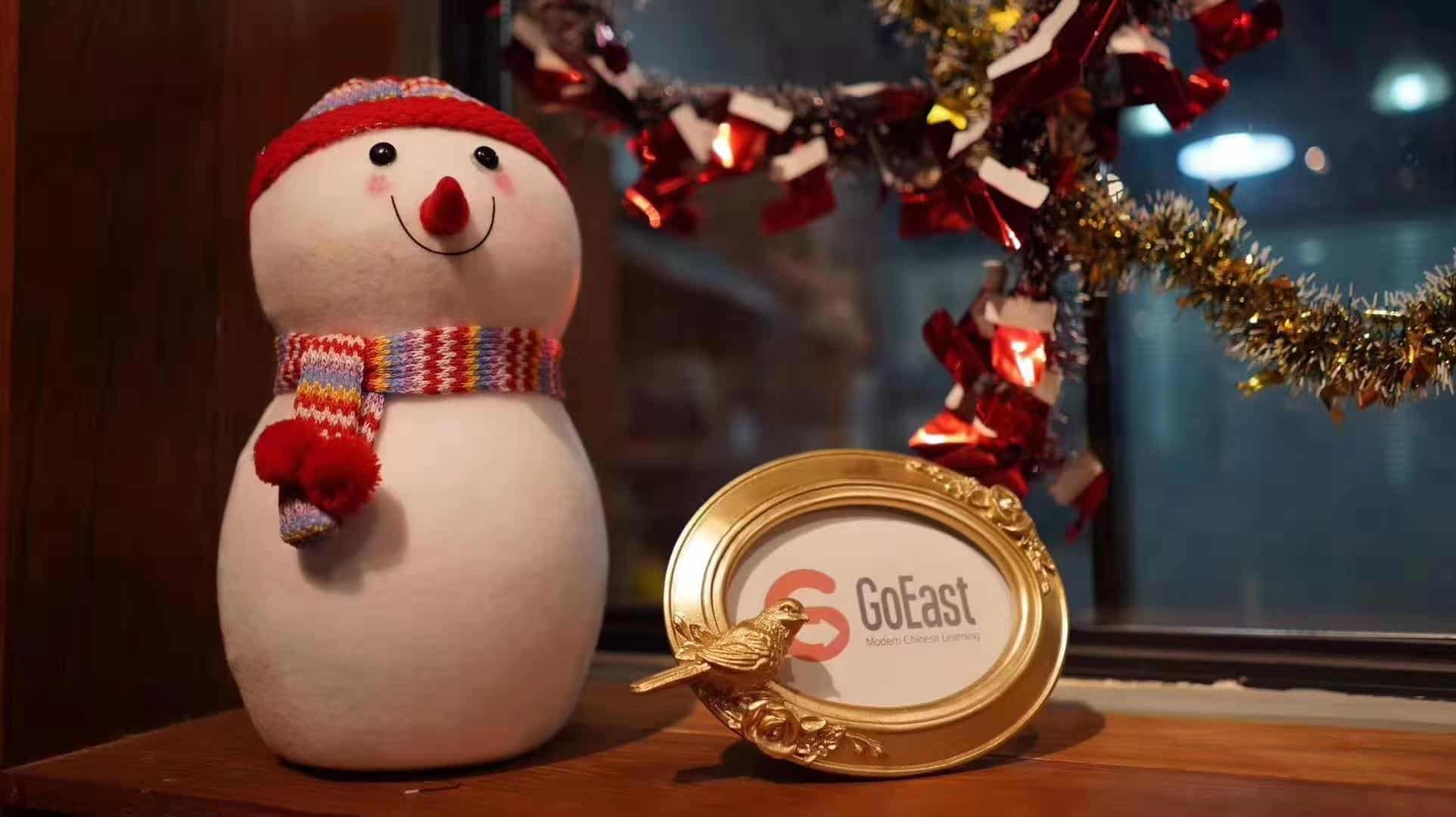 Do you want to build a snowman?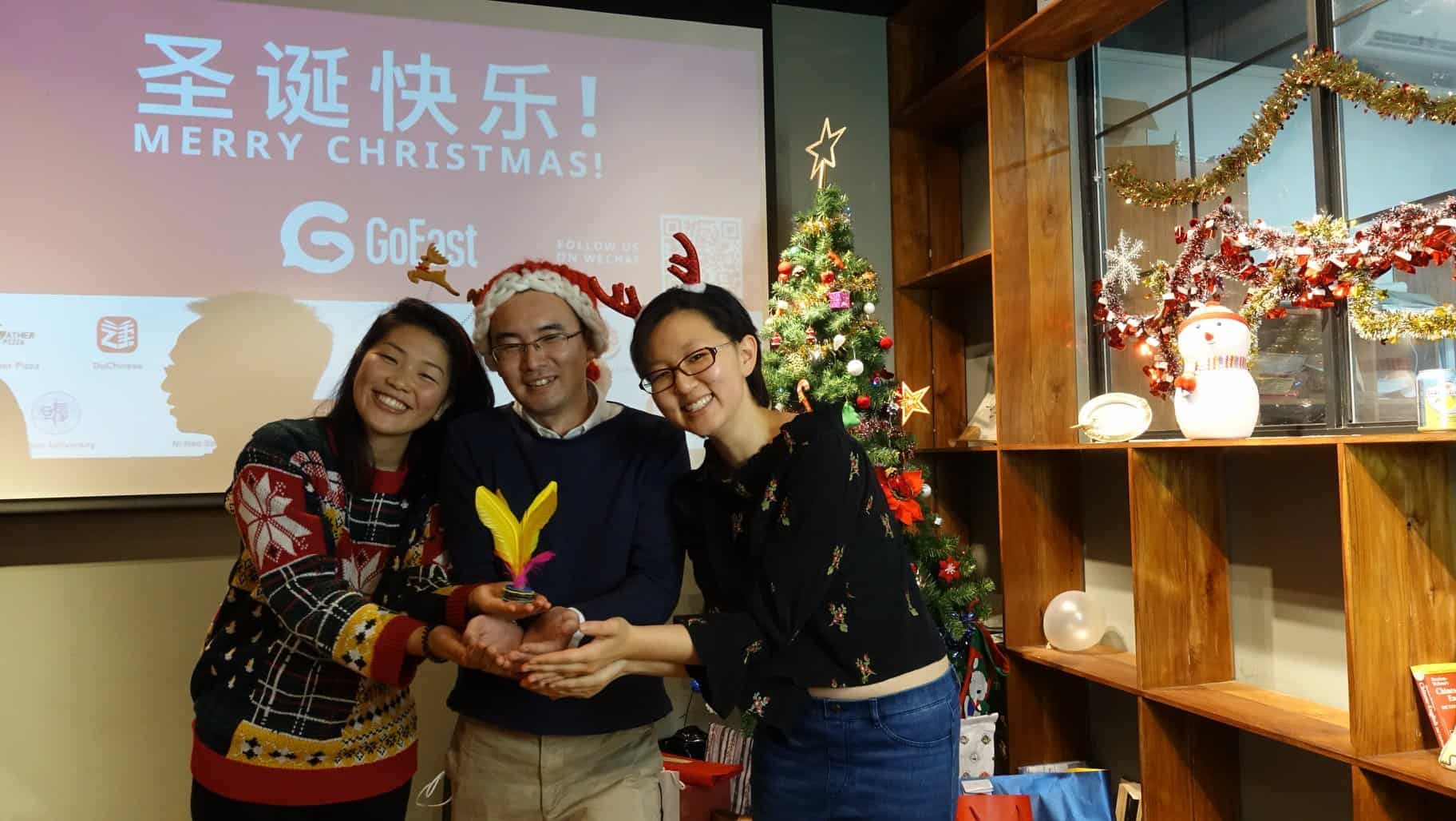 The Jianzi fanclub.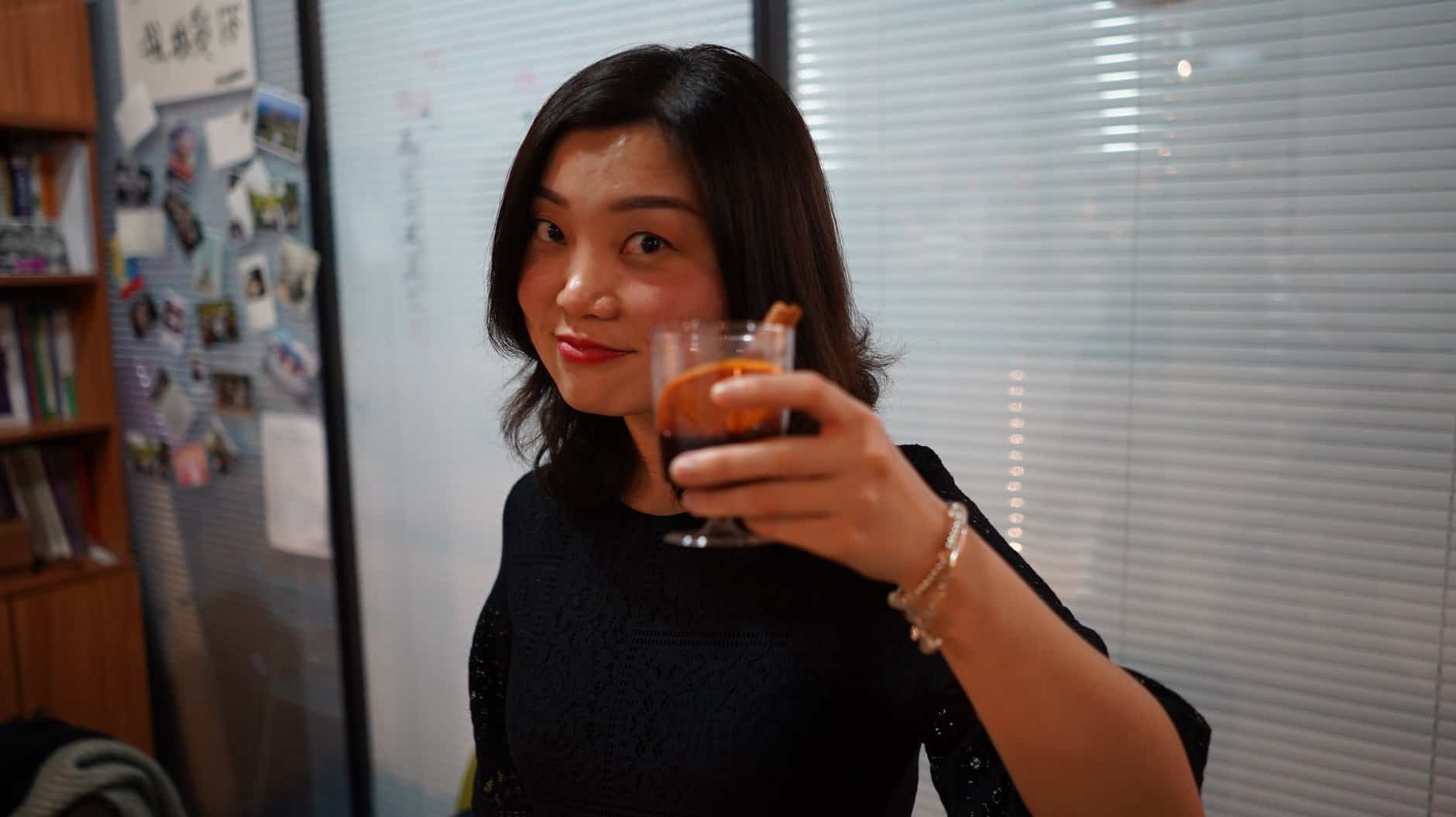 Cheers!