It's now almost seven weeks since Chinese New Year eve, which for us marked the start of suddenly being forced to work from home and not seeing our colleagues and students in-person.
For us, it was a big change from seeing each other at the campus every day. Here are four things on how we've coped, maintaining our sense of sanity and sense of togetherness, which may also help readers abroad, as more and more countries are opting for working from home admit the coronavirus outbreak.
1) Sharing daily to-do's before & after the day
Some of the challenges of working from home concern enthusiasm, self-discipline, mutual encouragement, and support & sharing. For this, we've been posting daily to-do lists, both at the beginning and the end of the day.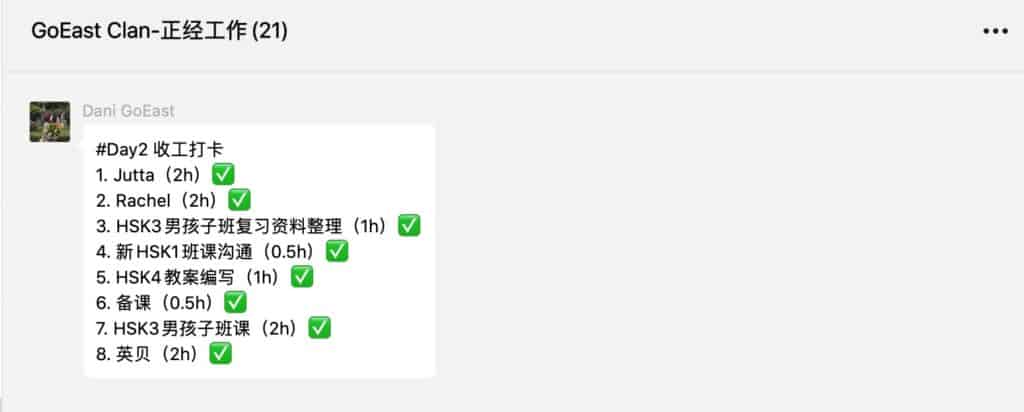 This helps yourself to keep a clear mind, but also to show your colleagues what you're doing for a sense of achievement, and also to keep informed of what they are doing.
2) Mimic working life
Every morning, wash your hair, put on makeup, and pick a nice shirt. Try to mimic normal working life as much as possible, even if you won't step out of the door.
And these rituals can go beyond dressing up.
One of our colleagues drew a line through her apartment, marking the border of living space & working area. Another put a sign on the door to warn his roommates: 正在上课Zhèngzài shàngkè (having class right now).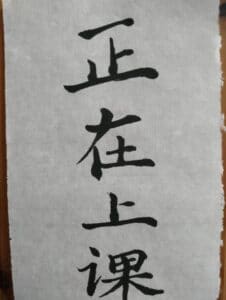 3) Facilitate casual moments
'相思之情 xiāngsī zhī qíng' translates into lovesickness, which is something also colleagues can feel towards each other. Normally, we'd be sharing bubble tea & laughter every day (but, as Stella & Jane show you, it is possible).
During each of our weekly meetings on Zoom, we'd start with spend five minutes on casual chat. But this has to be facilitated, so we'd ask everyone things like:
What are you wearing now? Are you wearing pants?
Show us your working space!
What's a thing you've learned about yourself these last weeks?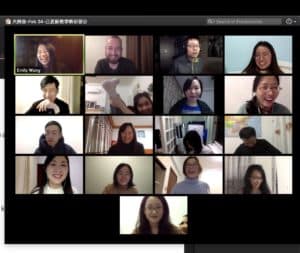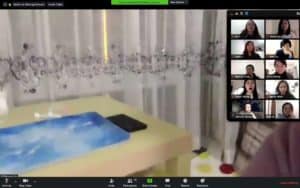 It's also the best way to simulate an in-person meeting. And we did the same for students, playing Werewolves online and several other online events.
Lastly, another thing we did is to set up a casual WeChat group beside the work-related one, where colleagues can share their breakfast, lunch, what they're reading, and anything on their mind.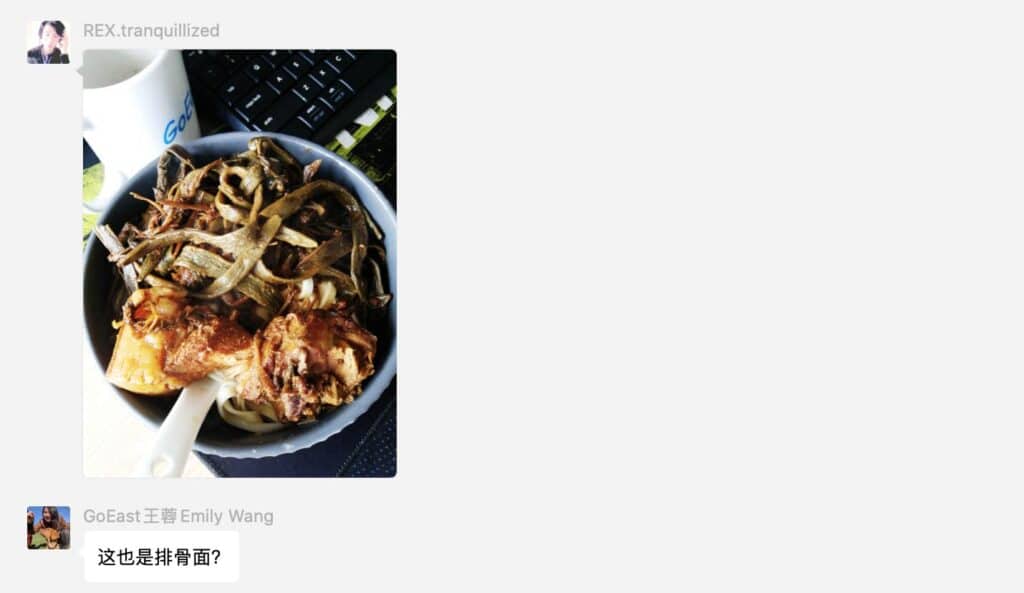 4) Set up weekly tips & experience sharing
Many colleagues have also been taking weekly turns into sending beautiful personal emails to everyone, such as "Tony's working from home feelings" and "Jane's letter from home".
Often these were filled with their challenges about the sudden change, but also how they coped. Plus very mundane things, such as new hobbies they took up, or movies they had watched.
---
Like learning online, working online isn't worse or better. It's just different with its own benefits.
The virus outbreak was sudden, but we think we've coped very well. Helped by the fact that we had already been teaching online since 2016, many students could almost seamlessly transfer to online.
And with the above four pieces of advice, we've held our sense of togetherness with our colleagues and students. Plus, we all got to know ourselves and our colleagues in a different way.