This Saturday we celebrated 7 years of GoEast, that means 7 years of remarkable students, inspiring teachers, and making Chinese more accessible to all.
We could not have imagined a better birthday party—thank you to everyone who came out to support us.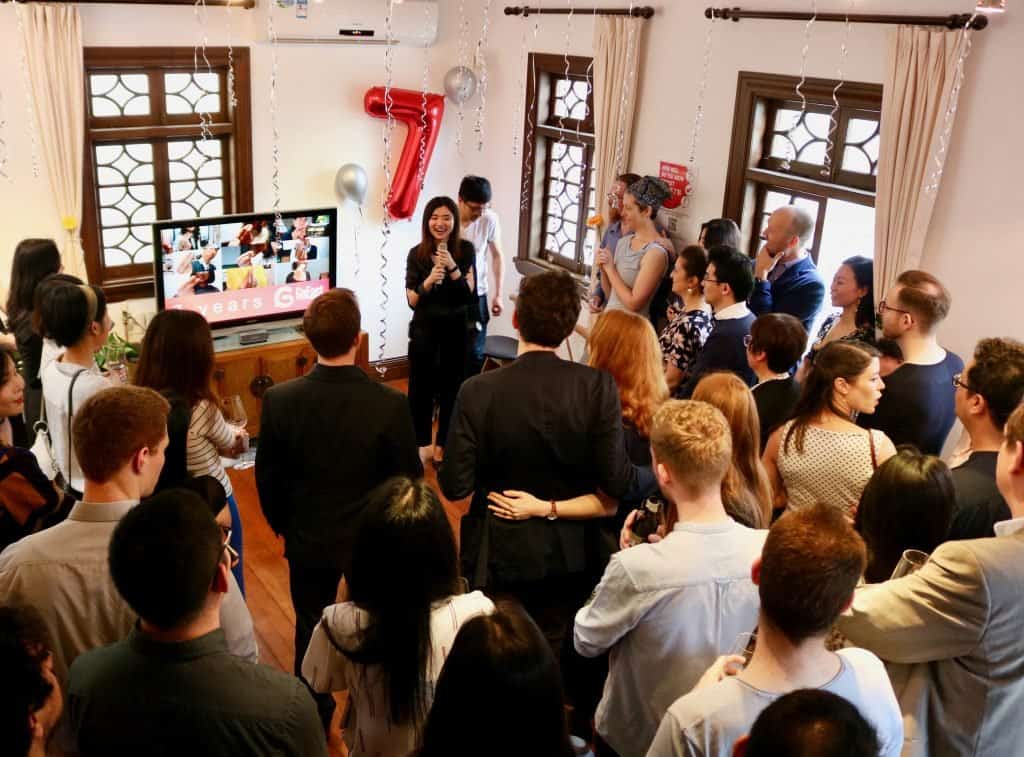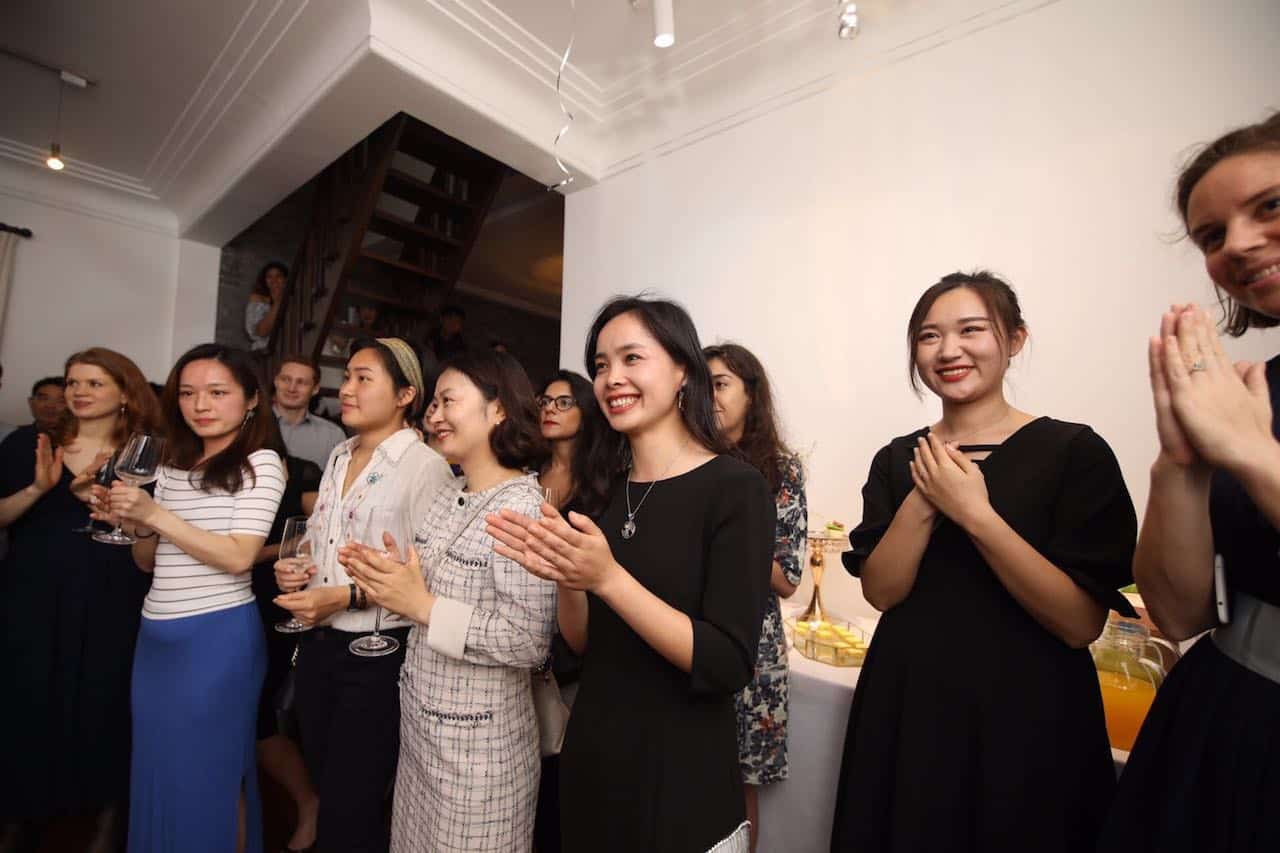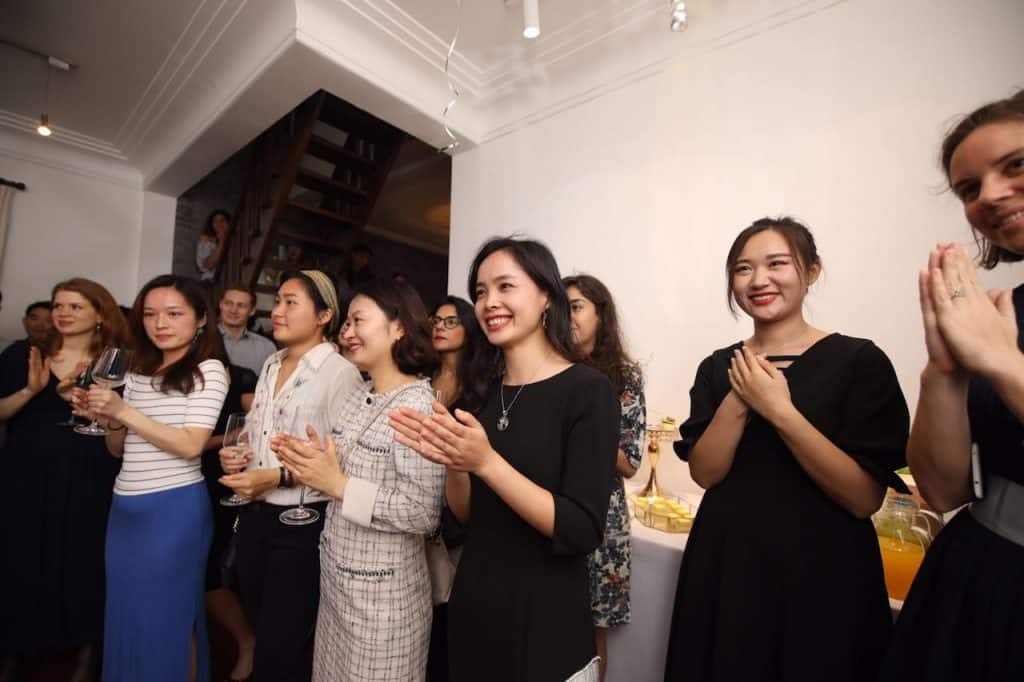 GoEast has grown an incredible amount these last 7 years.  Looking back to the begining in its first year, GoEast had 3 teachers, 33 students, and taught a total of 1,500 hours.
"In 2018, we were able to teach almost 20,000 hours with the efforts of 19 full-time members plus 300 part-time teachers working with us from worldwide."    
   —Maria Mao, Co-Founder of GoEast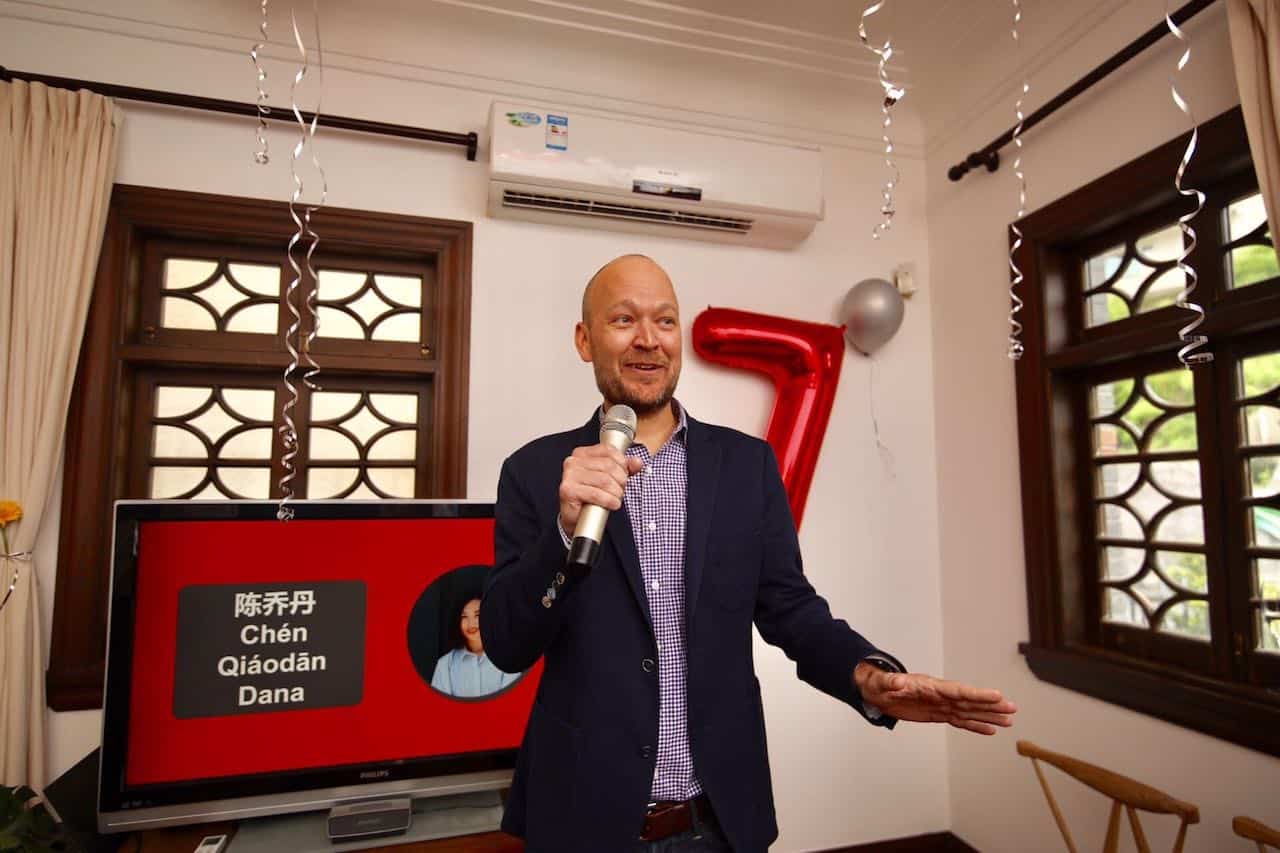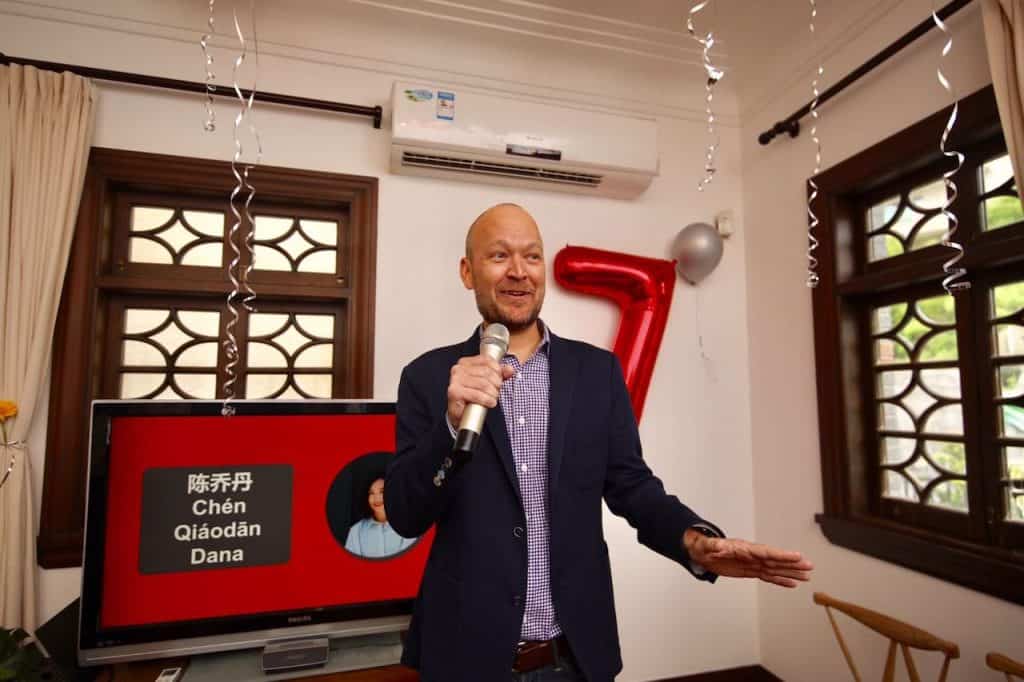 It was a day of snacking, drinking, and old-fashioned fun! More importantly it was a chance to gather our community and reflect on all we have accomplished.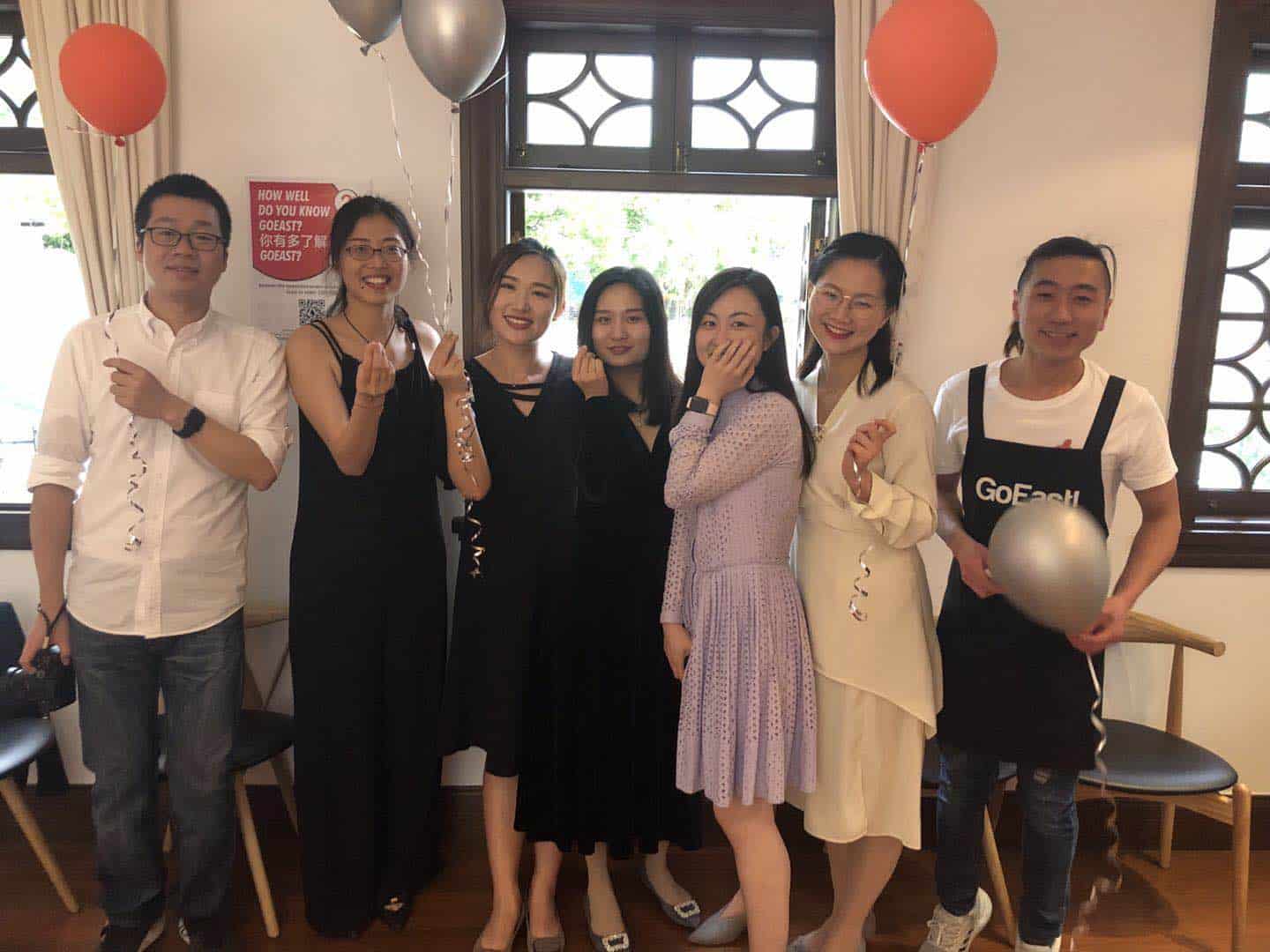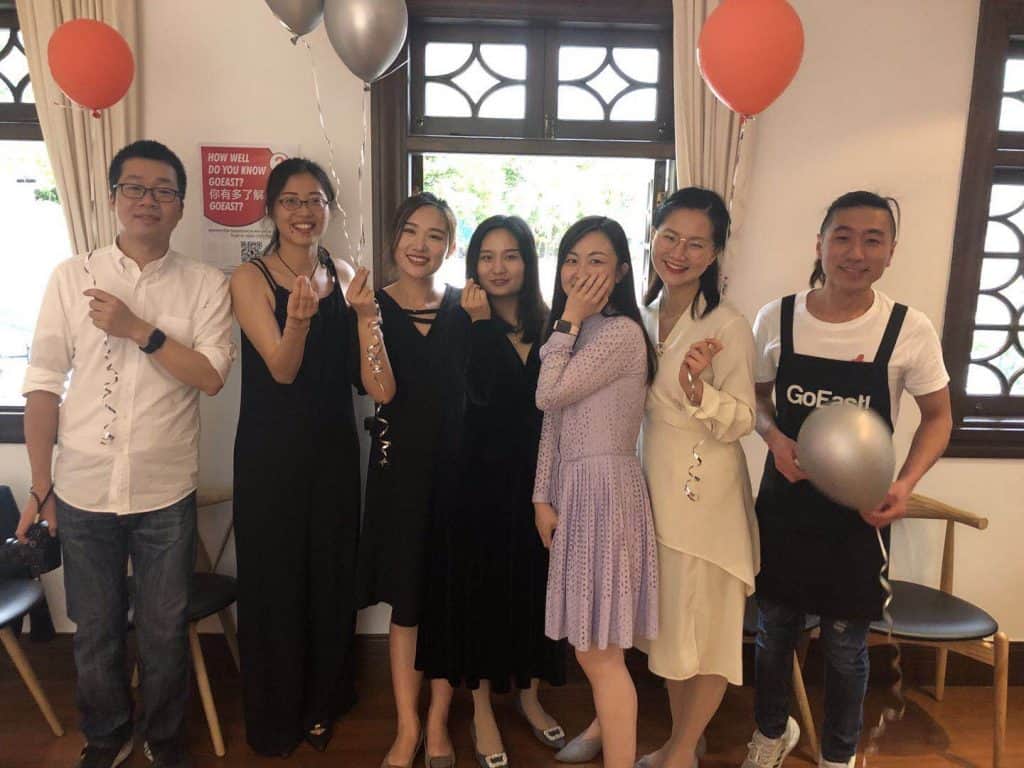 Most inspiring was to hear from our community directly on how learning Chinese with GoEast has helped them unlock new opportunities in Shanghai.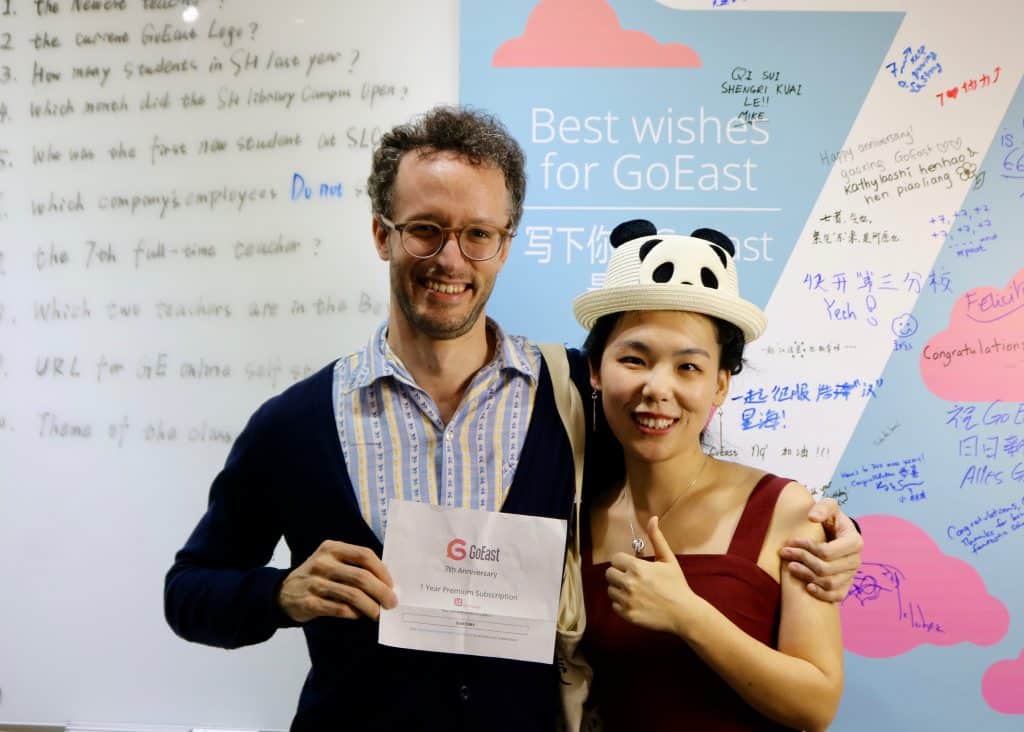 Games and a slew of prizes from a list of wonderful sponsors also didn't hurt…
Another big thank you to Fudan University School of Management, Du Chinese, The Chairman's Bao, Nike, Epermarket, Bodega Particular, Shanghai Expat Association, Gather Pizza, Togo Taco, and North Latitude 21 Tea (北纬21).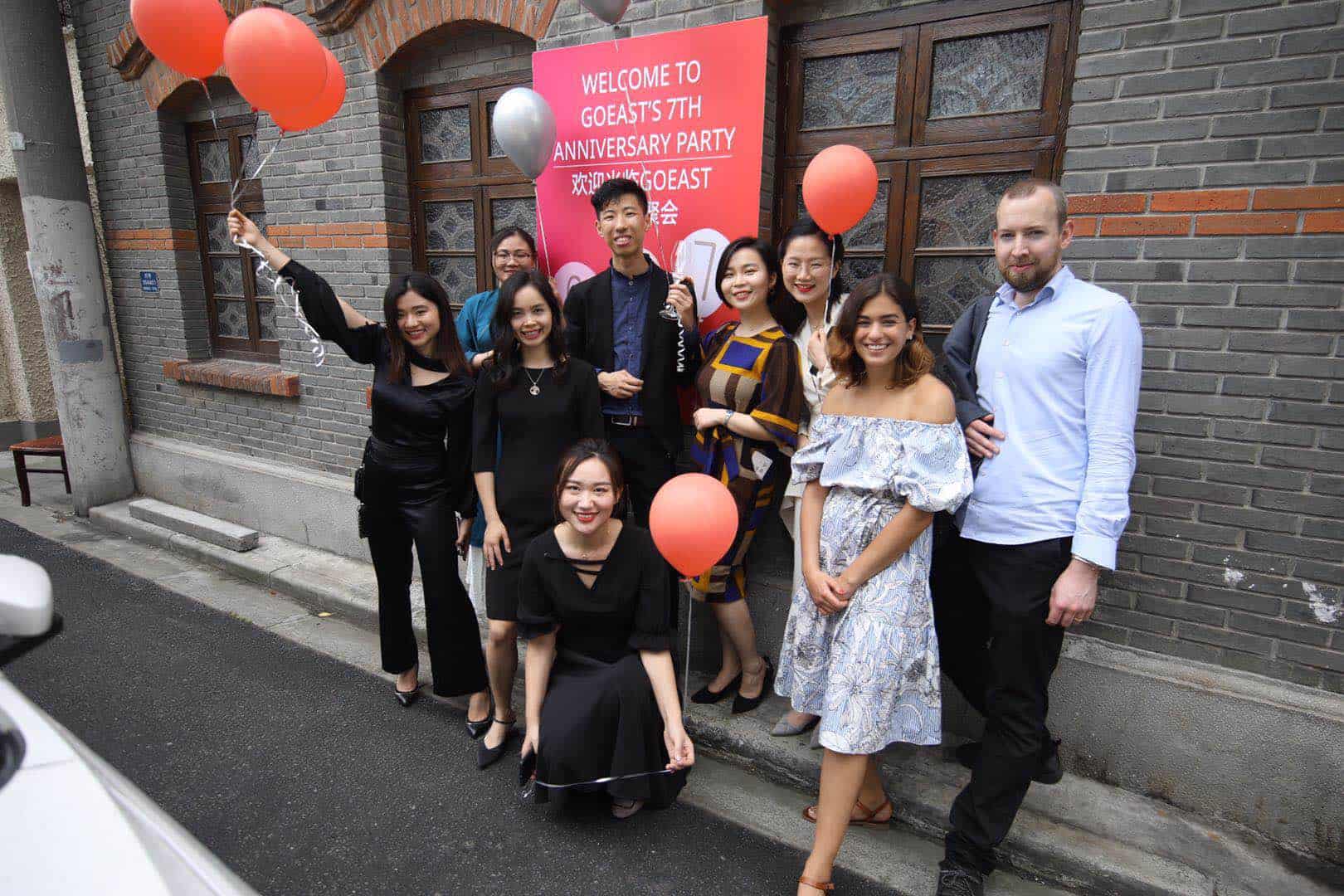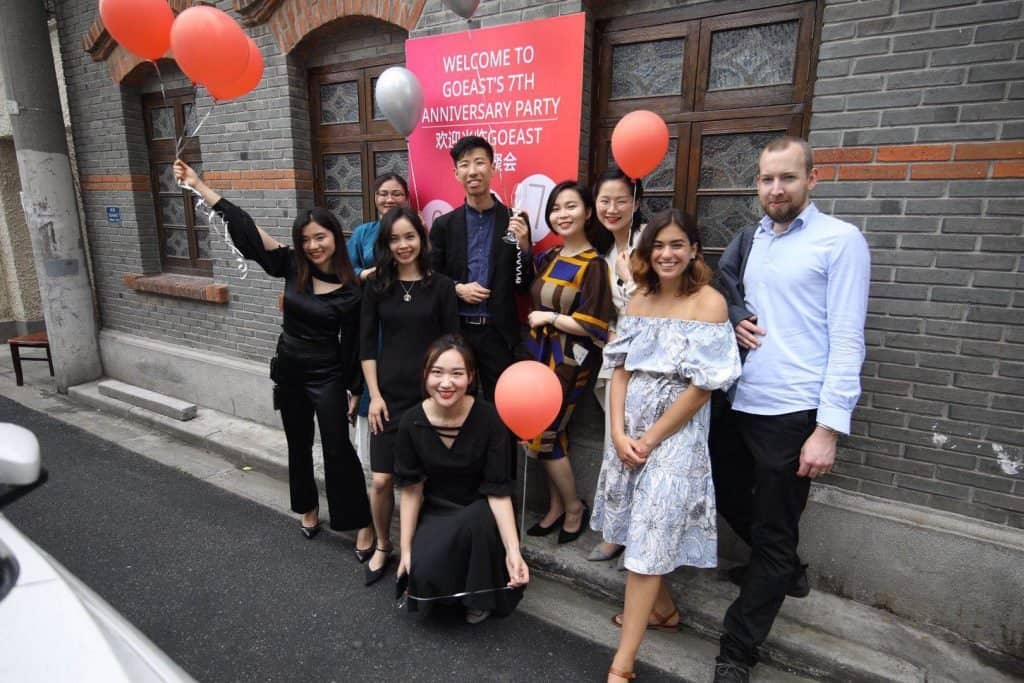 The biggest thank you goes to our teachers, our students, our community.
Here's to another 7 years!  Get in on the fun and join a GoEast course today.