Online food delivery has become extremely popular in China, with services like Meituan and Eleme making it easy to get meals delivered right to your door.
In this blog post, we'll provide a guide to using these top food delivery apps in China. We'll cover how to download and set up the apps, browse restaurants and menus, place orders, make payments, and track your delivery. Whether you're a foreigner living in China or a tourist visiting the country, this post will help you fully utilize Meituan and Eleme to conveniently order food without the language barrier. With just a few taps on your phone, you can explore the wide range of Chinese cuisine options and have tasty meals arrive in no time.
How to Create an account on Meituan?
1. Click on 登录/注册 Dēnglù/zhùcè (log in / register).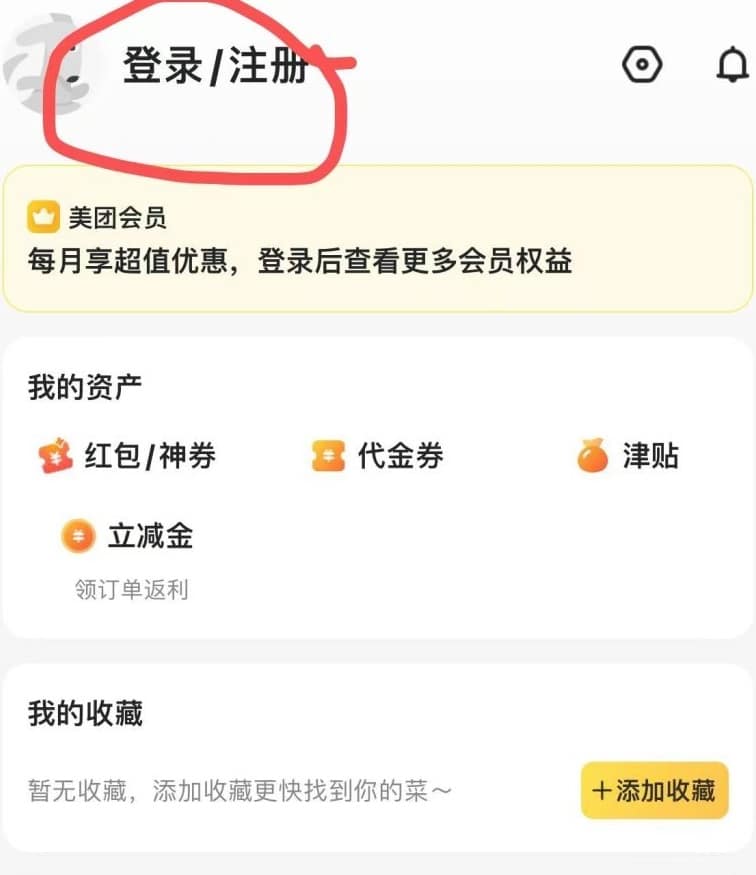 2. SMS verification
After downloading and opening the Meituan app, you will be prompted to enter your phone number to sign up. This allows Meituan to send you a SMS verification code for account creation. Tap the button that says "获取短信验证码" to have the 6-digit code sent to your mobile number.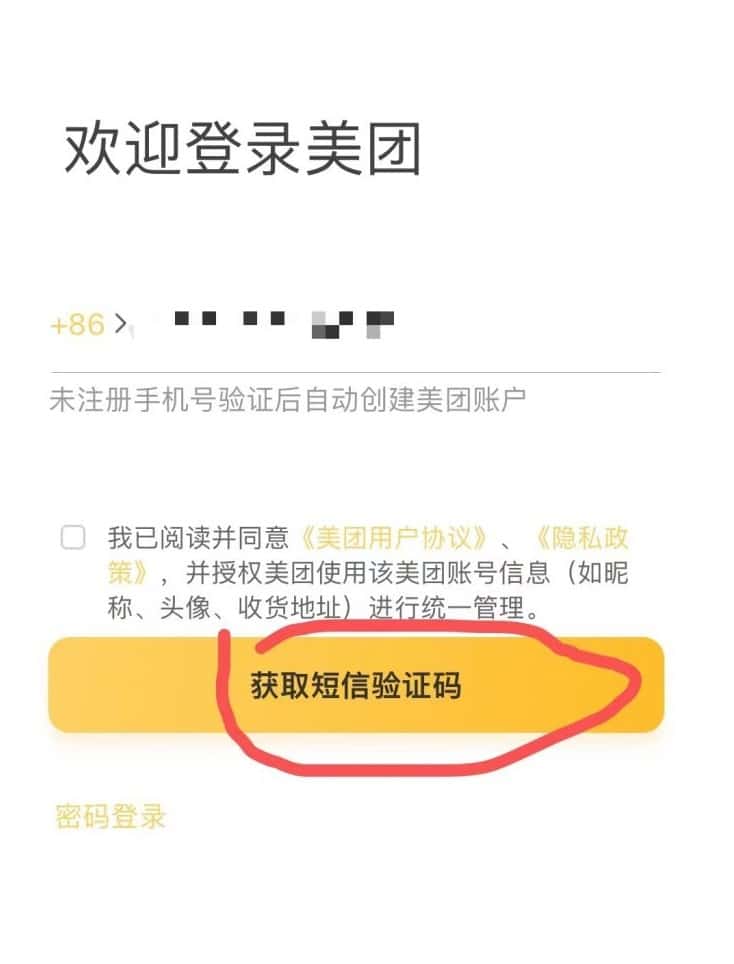 Once received, input the verification code into Meituan and your account will be automatically generated. This quick and easy process lets you register with just your phone number, eliminating the need to come up with separate login credentials.
How to Order on Meituan
1.To place an order, start by tapping the "外卖" tab to access the food delivery section. This will display various restaurant options to browse. You can either scroll to find a specific restaurant you want or use the search bar to lookup ones near you.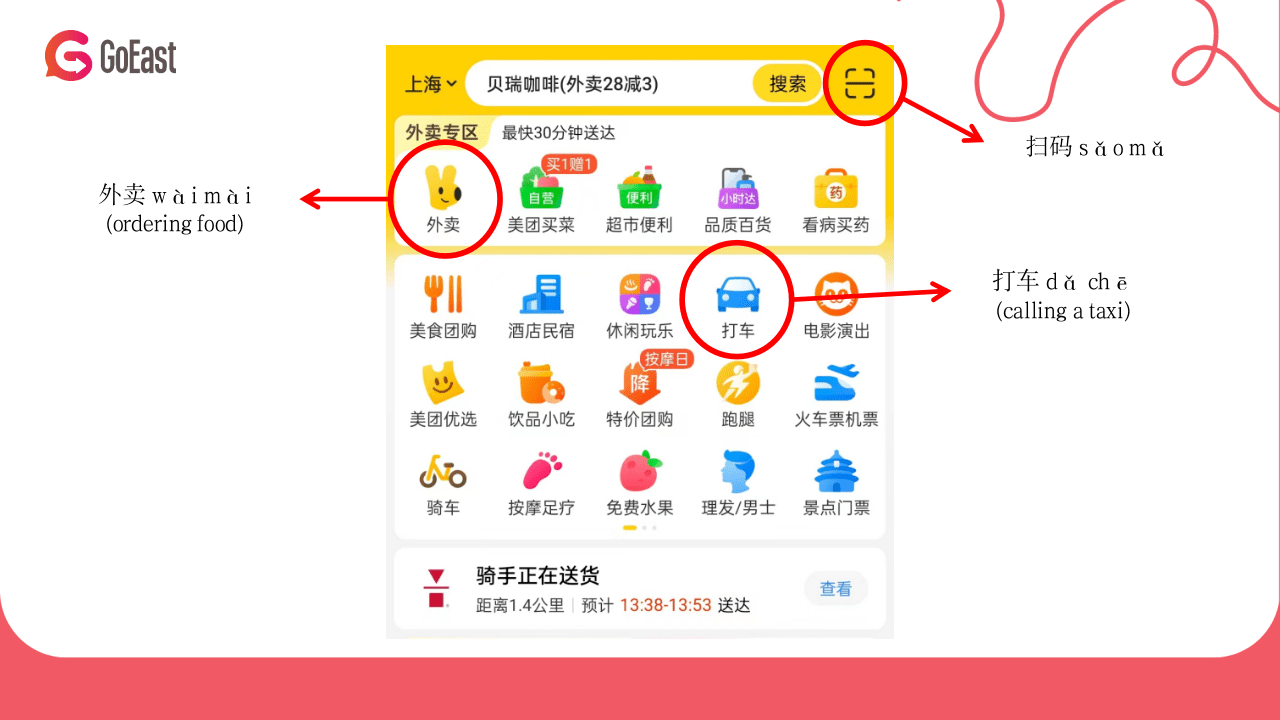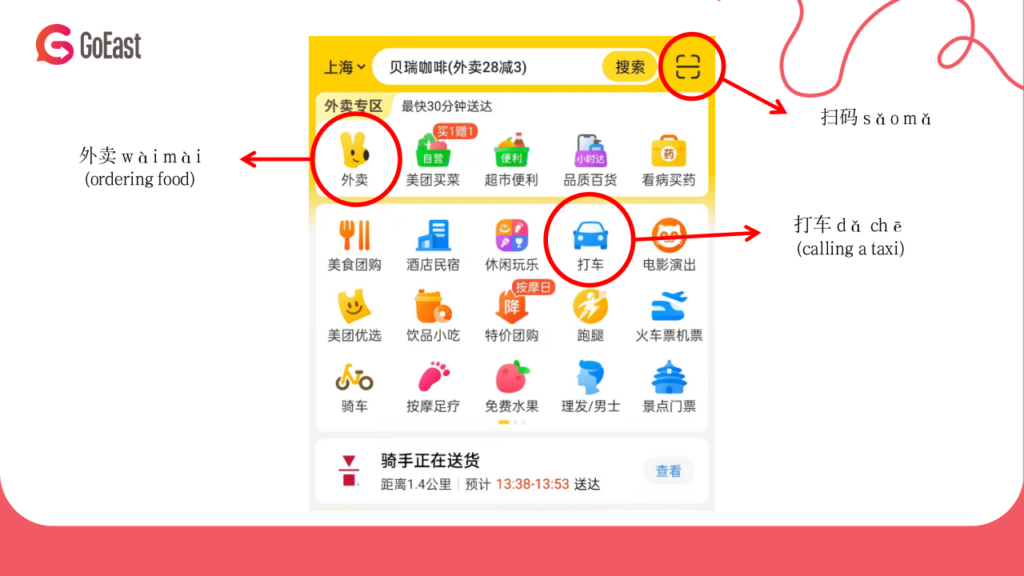 2.Once you've selected a restaurant, browse their menu and tap to add items to your cart. Before checkout, Meituan may prompt you to confirm any required accessories like utensils if you haven't already added them. Tap "未点必选品" to choose these must-have items.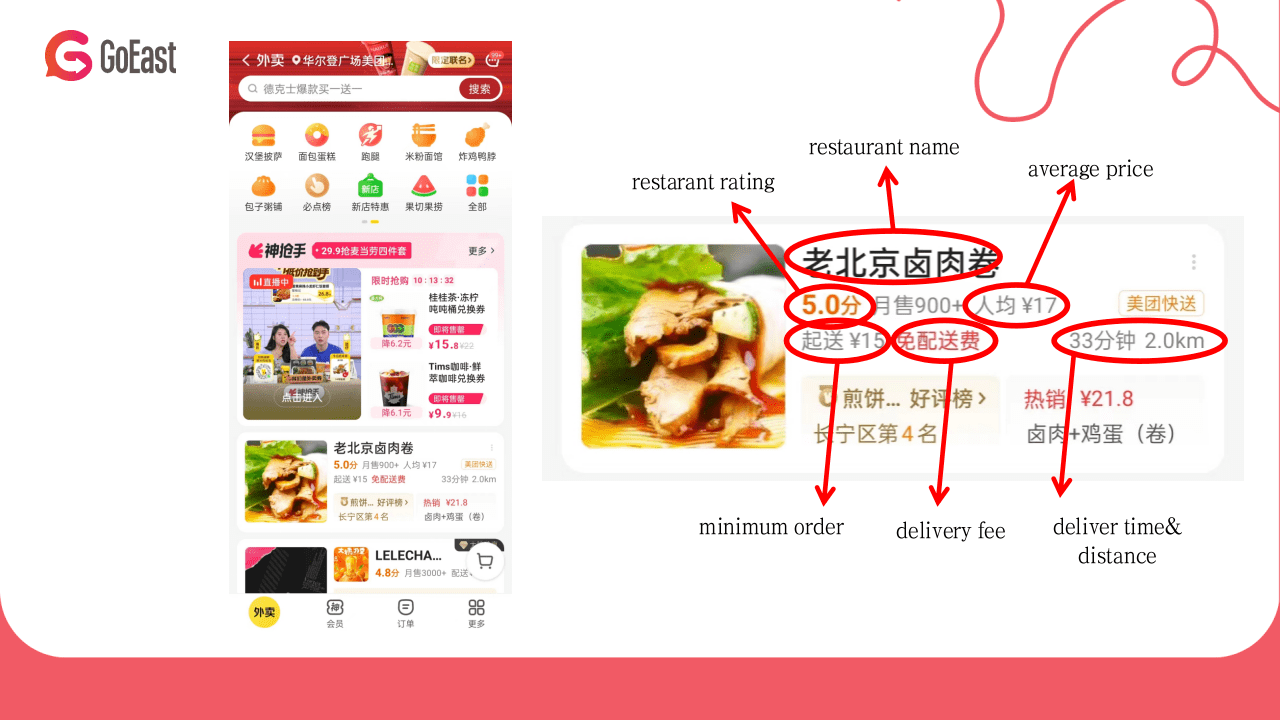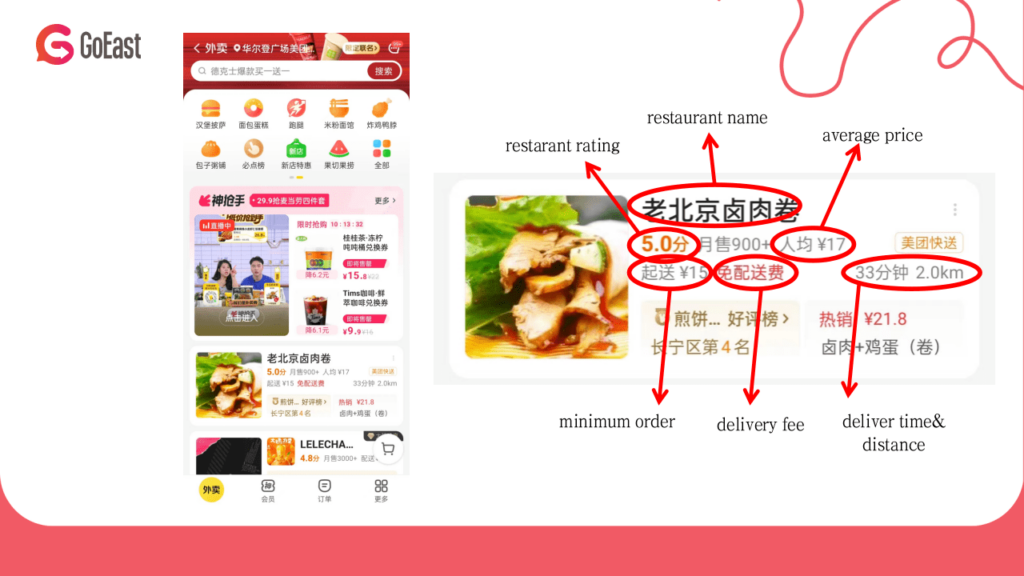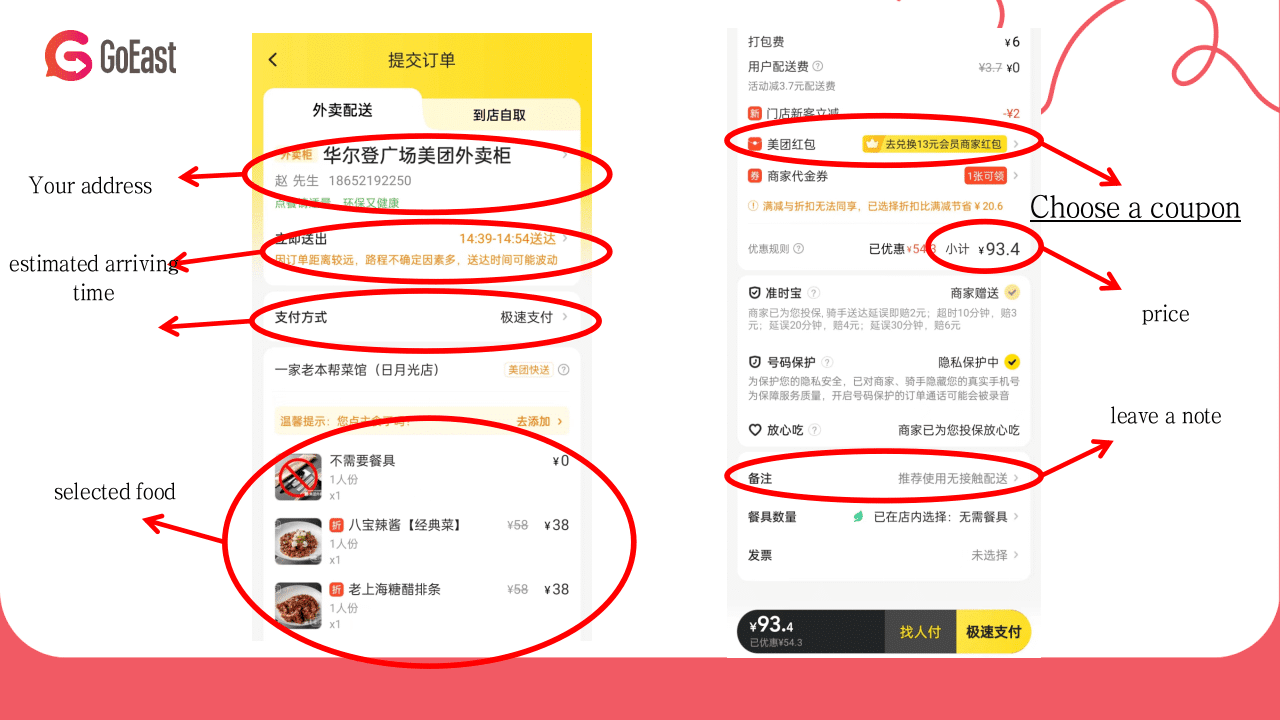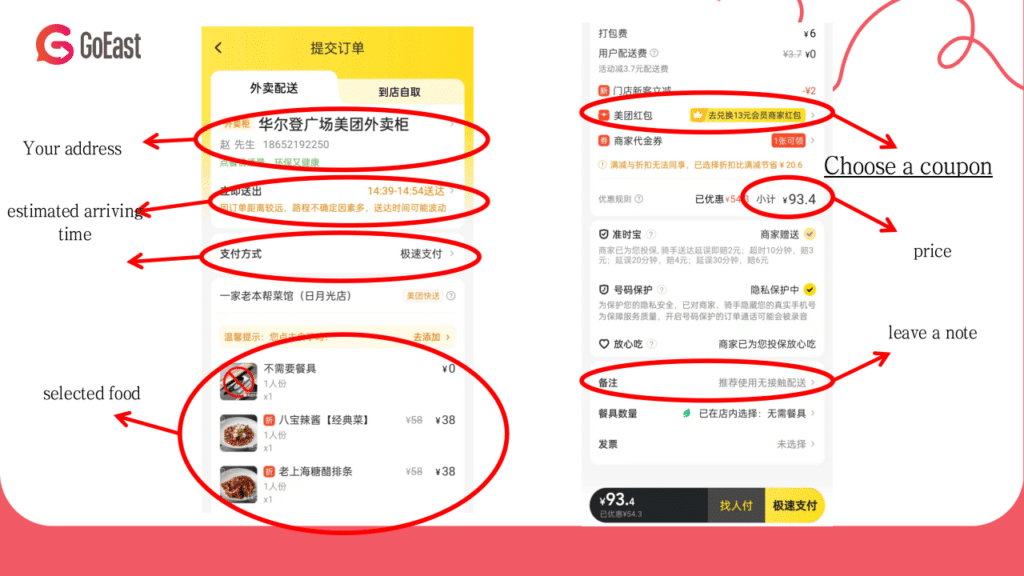 3.Review your full order details and if everything looks correct, tap "提交订单" to complete the purchase.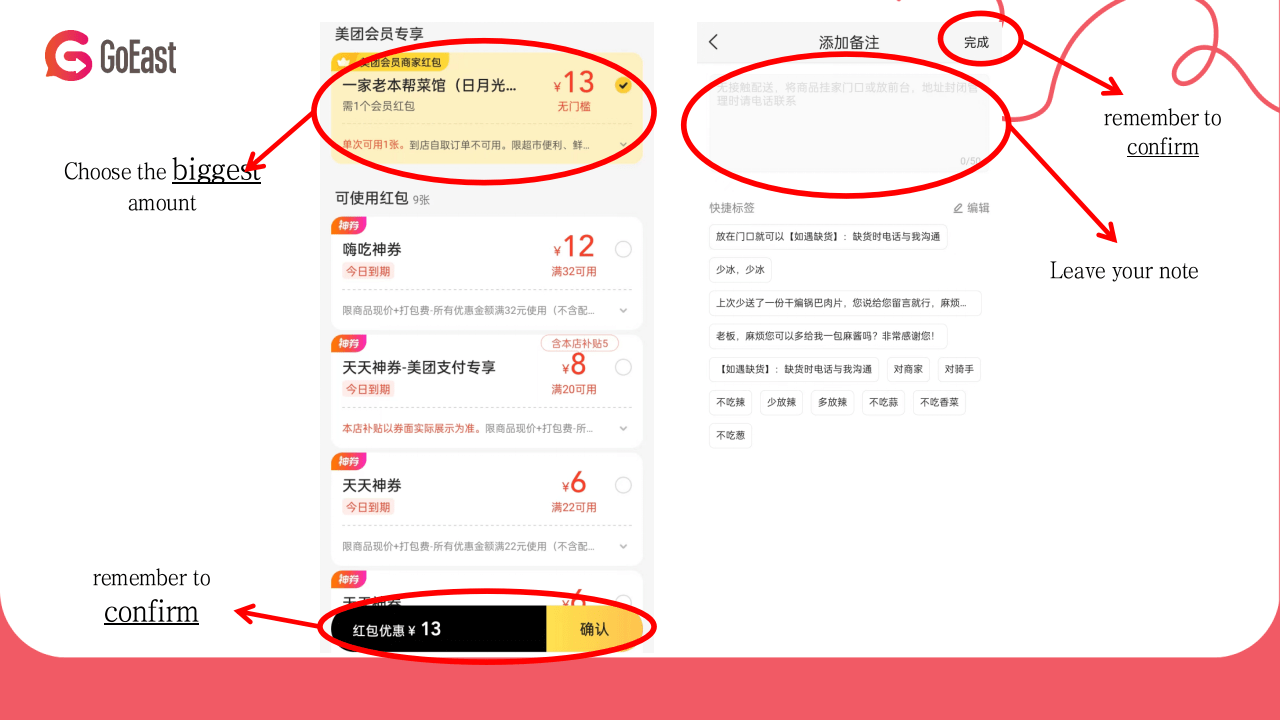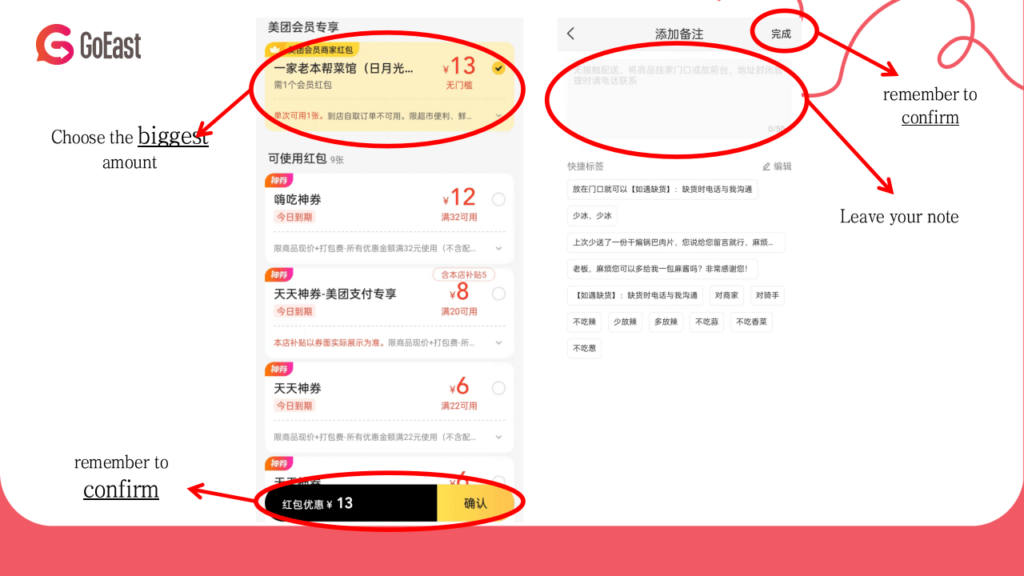 4.Depending on your delivery location, your food should arrive within 20-60 minutes usually. The app will provide updates on expected wait times and driver tracking. And that's it – just sit back and wait for your meal to be conveniently delivered right to your door!
How to Create an account on Eleme?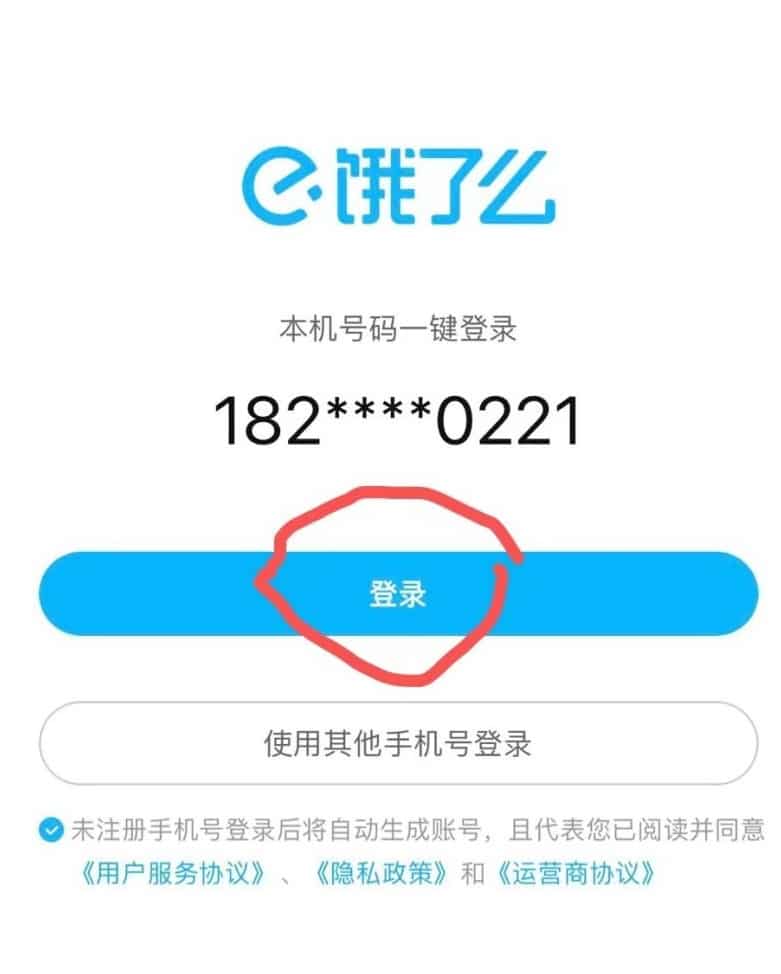 To get started, tap "登录" which will allow Eleme to automatically generate an account using your phone number. This simplifies the signup process so you don't have to manually create a username and password.
If you want to login with a different number, tap "使用其他手机号登录" instead. This will prompt you to input an alternative mobile number to associate with your Eleme account.
The streamlined phone number verification helps you log in and start ordering quickly without having to remember separate credentials. You can easily access your Eleme account on multiple devices by utilizing the mobile number linkage.
How to Order on Eleme?
Though the overall experience is quite similar, Eleme's app layout differs slightly from Meituan.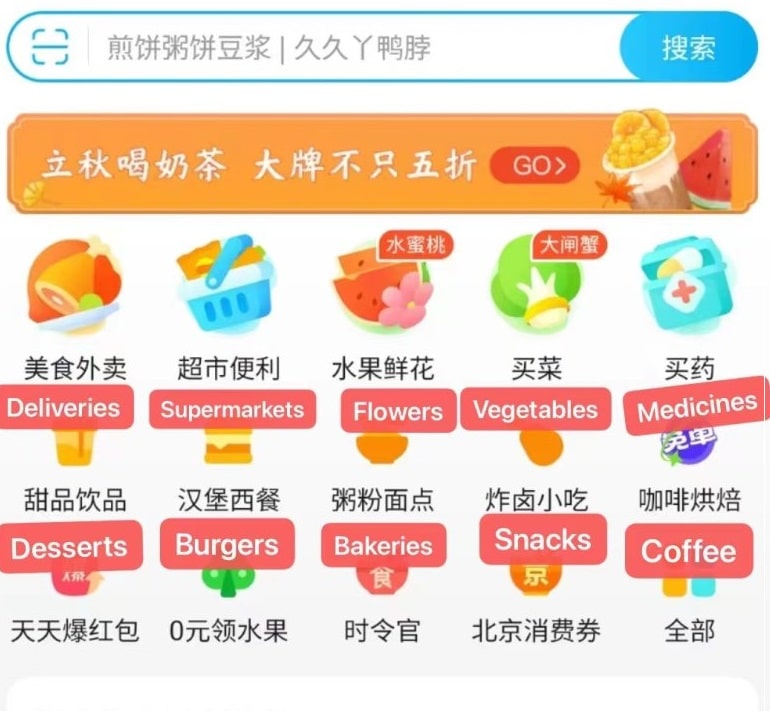 1.To place an order, browse restaurants and tap to choose one you want.
2.Add desired menu items to your cart then proceed to checkout by tapping "去结算". This will display your order details for review.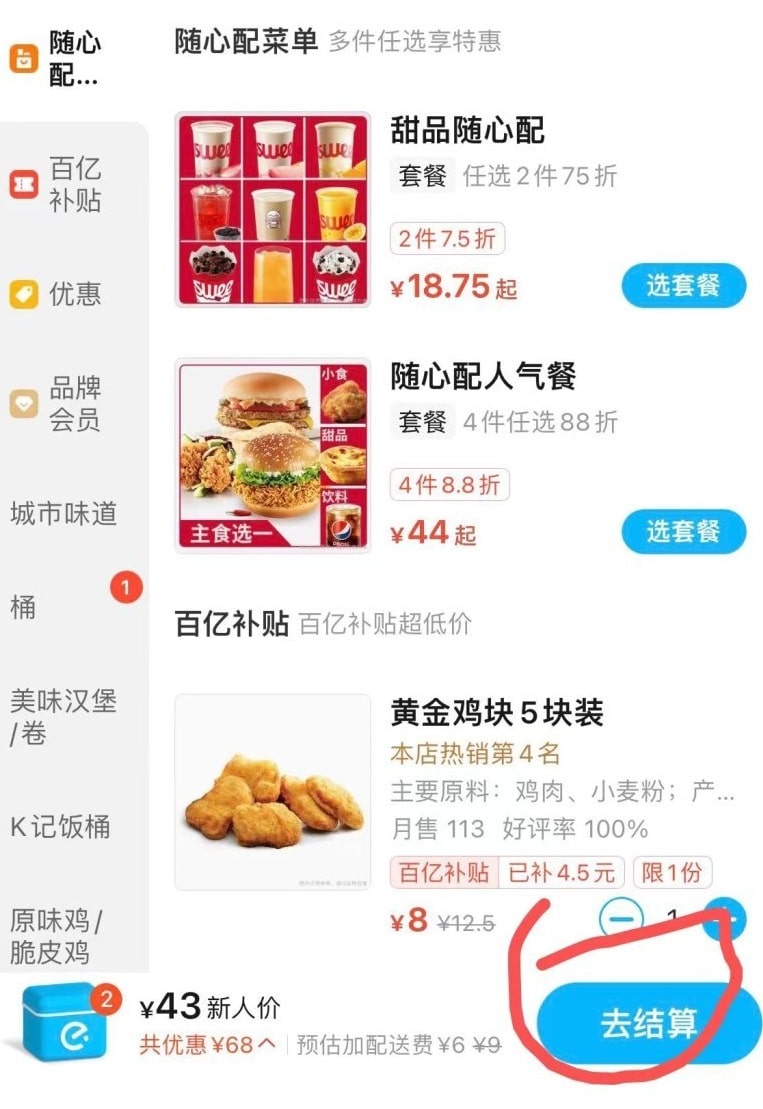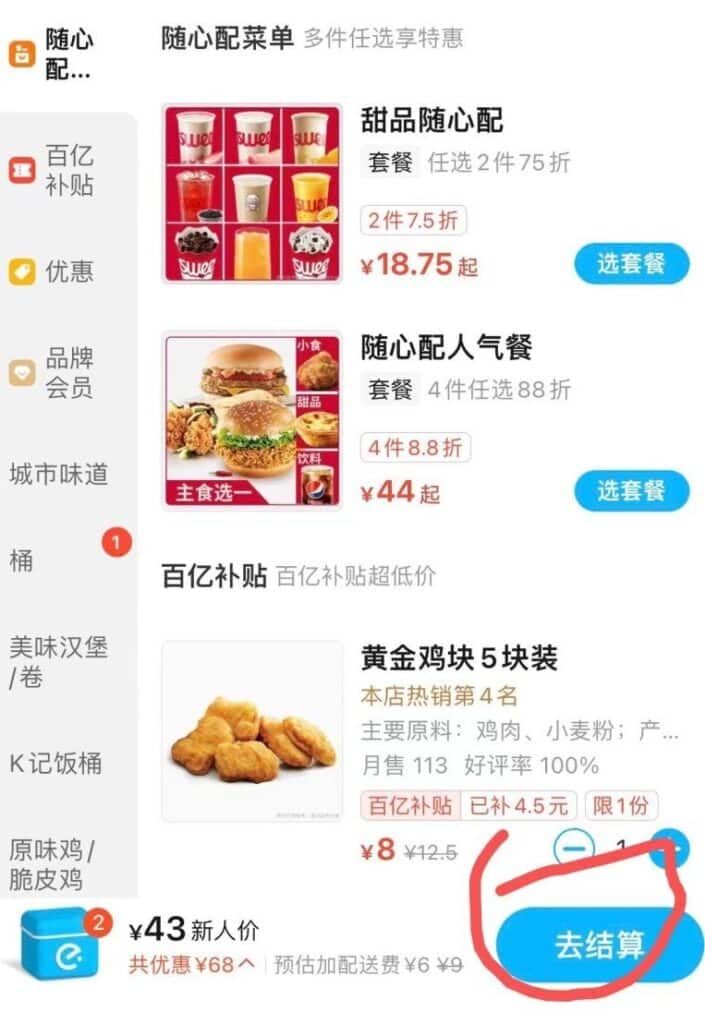 3.Once you've verified all the information is correct, complete the purchase by clicking "提交订单". The order will then be processed and delivered to your provided address within an estimated 20-60 minutes.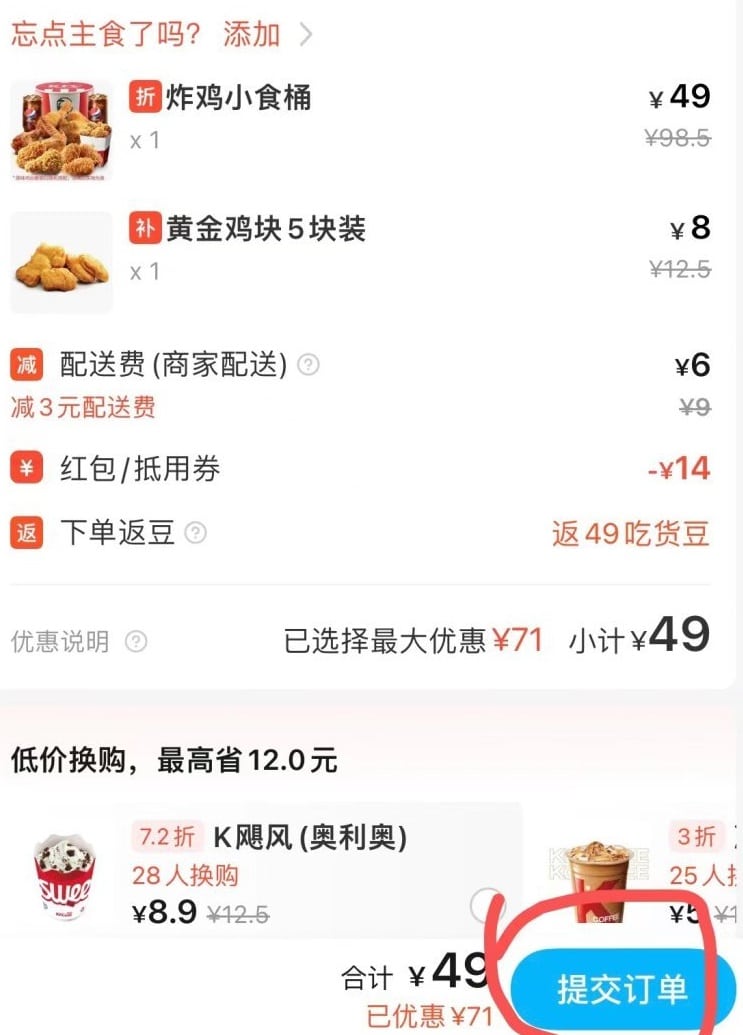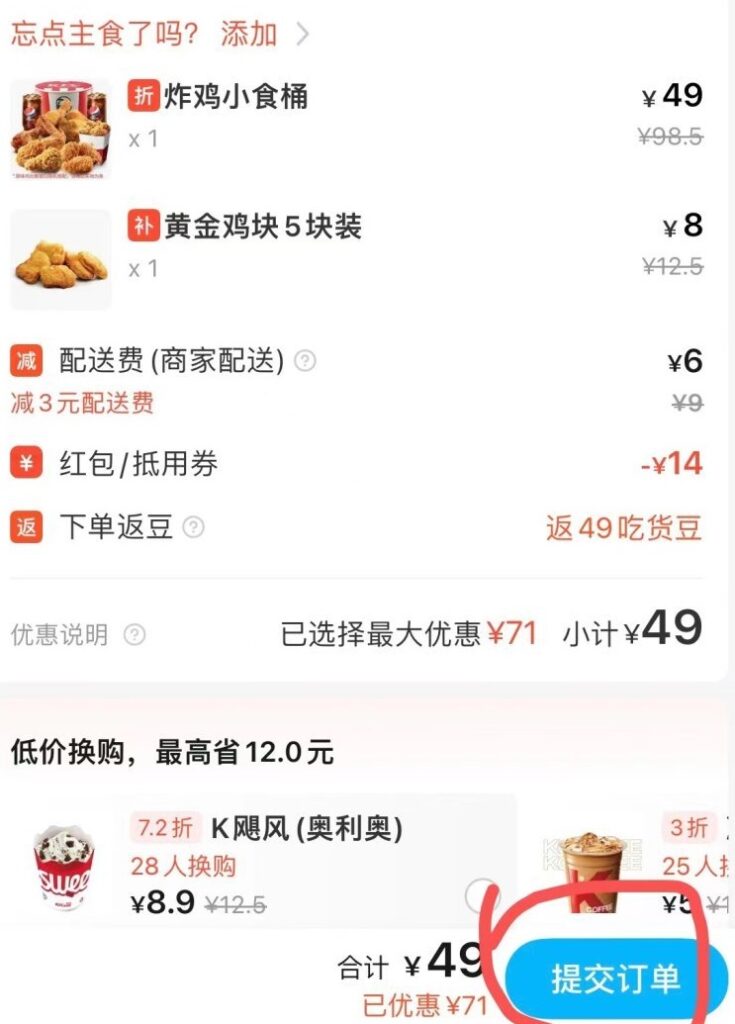 You'll receive status updates as your food is prepared and en route for convenient tracking. Just sit back until your meal arrives hot and fresh right to your doorstep. The process is straightforward and optimized to get delicious food to you quickly and easily.
Using Meituan and Eleme makes getting delicious food delivered in China incredibly convenient. With just a few taps on your smartphone, you can browse menus, order dishes from a wide range of restaurants, and have your meal arrive piping hot right to your door. So download Meituan or Eleme, pick out some mouth-watering dishes, and let the tasty convenience of food delivery enhance your time in China!