Shopping in China can be an exciting and culturally enriching experience. However, with a different language and culture, it can also be challenging for foreigners. This comprehensive guide provides everything you need to know to shop like a local in China.
We'll cover essential vocabulary words and phrases for shopping situations, tips on bargaining and paying, and information on popular stores and markets. After reading this, you'll feel confident navigating shopping in Chinese!
Key Shopping Vocabulary and Phrases
Here are some of the most important Chinese words and phrases to know when shopping:
Greetings:
你好 (Nǐ hǎo) – Hello
打扰一下 (Dǎrǎo yīxià) – Excuse me
再见 (Zài jiàn) – Goodbye
谢谢 (Xièxiè) – Thank you
Asking for Help:
请问… (Qǐng wèn…) – May I ask…
我需要帮助 (Wǒ xūyào bāngzhù) – I need help
你能帮我找…吗? (Nǐ néng bāng wǒ zhǎo… ma?) – Can you help me find…?
Bargaining Vocabulary:
太贵了 (Tài guìle) – Too expensive
便宜一点 (Piányi yīdiǎn) – Cheaper
可以便宜些吗? (Kěyǐ piányixiē ma?) – Can it be cheaper?
我出多少你可以卖给我? (Wǒ chū duōshǎo nǐ kěyǐ mài gěi wǒ?) – How much would you sell it to me for?
成交 (Chéngjiāo) – Deal
Numbers:
一 (Yī) – One 姆 (Èr) – Two
三 (Sān) – Three
四 (Sì) – Four
五 (Wǔ) – Five
六 (Liù) – Six
七 (Qī) – Seven
八 (Bā) – Eight
九 (Jiǔ) – Nine
十 (Shí) – Ten
Asking About Products:
这是什么? (Zhè shì shénme?) – What is this?
这有不同的类型吗? (Zhè yǒu bùtóng de lèixíng ma?) – Does this come in different types?
这有不同的大小吗? (Zhè yǒu bùtóng de dàxiǎo ma?) – Does this come in different sizes?
这是新的还是旧的? (Zhè shì xīn de háishì jiù de?) – Is this new or used?
可以让我看一看吗? (Kěyǐ ràng wǒ kàn yīkàn ma?) – May I take a look?
Buying and Paying:
我要买这个 (Wǒ yào mǎi zhège) – I want to buy this
多少钱? (Duōshǎo qián?) – How much is it?
太贵了,便宜一点行吗? (Tài guìle, piányi yīdiǎn háng ma?) – Too expensive, can you go cheaper?
就要这个 (Jiù yào zhège) – I'll take this one
我能刷卡吗? (Wǒ néng shuākǎ ma?) – Can I pay by card?
方便面 (Fāngbiànmiàn) – Instant noodles
退货 (Tuìhuò) – Refund
小票 (Xiǎopiào) – Receipt
Tips for Shopping in China
Here are some useful tips to make shopping in China easier:
Prices are almost always negotiable, especially at markets and small shops. Haggling is expected. Start low and incrementally increase your offer.
Pay attention to product quality. Check for flaws and don't assume higher price means better quality.
It's common for sales staff to follow you around stores. Don't feel rushed or pressured to buy.
fake or counterfeit goods are common. Check carefully for reputable brands and quality materials.
Pay attention to sizing differences. Chinese sizes often run smaller than Western sizes. Try items on.
Ask for discounts for bulk purchases or buying multiple items. Many sellers will offer a reduced price.
Pay in cash when possible. It gives you more leverage in negotiating prices.
Keep your receipt in case you need to return an item. Many stores offer short return periods.
Popular Markets and Shopping Areas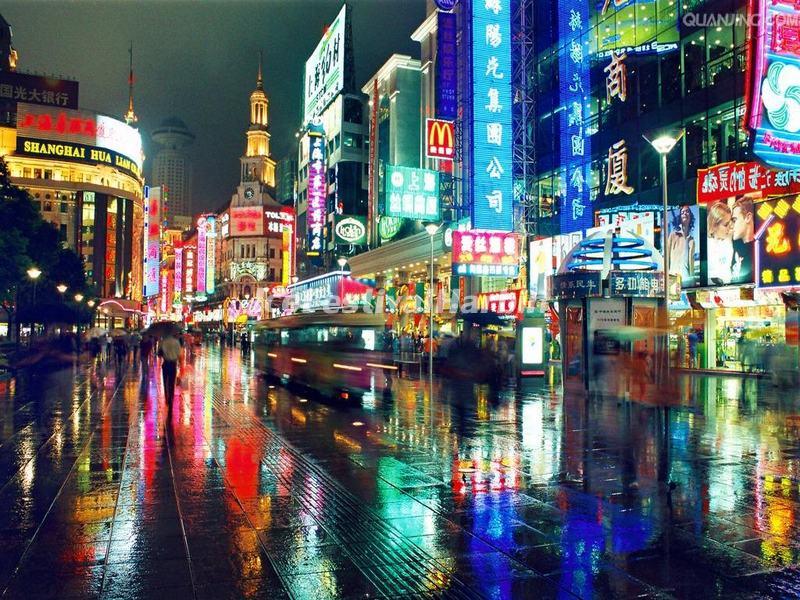 Every city in China has myriad places to shop. Here are some of the most popular markets and malls to check out:
Beijing:
Silk Market – Massive market with thousands of stalls selling knock-off clothes, watches, bags. Bargaining is essential.
Panjiayuan Market – Also known as the "Dirt Market," this antiques and curios market has treasures galore.
Wangfujing – Famous pedestrian shopping street with modern malls and traditional shops.
China World Mall – Upscale mall with luxury international brands.
Shanghai:
Nanjing Road – Main shopping thoroughfare in Shanghai. Miles of stores and neon signs.
Yuyuan Bazaar – Historic market area with traditional Chinese architecture and souvenir shops.
Xujiahui – sprawling shopping district with the Metro City megamall.
AP Xinyang Fashion and Gifts Market – Clothing and souvenirs at wholesale prices.
Hong Kong:
Temple Street Night Market – Street market selling gadgets, souvenirs, clothes. Open until late.
Ladies' Market – Blocks of stalls selling clothes, accessories and souvenirs. Also known as Tung Choi Street.
Cityplaza – upscale mall on Hong Kong Island with flagship designer stores.
APM – Trendy mall in Kwun Tong filled with young local and international brands.
Chengdu:
Chunxi Road – Mile-long street lined with stores, boutiques, malls.
Kuan Zhai Xiang Zi – Historic narrow alley filled with traditional shops and teahouses.
New Century Global Centre – Massive shopping and entertainment complex. World's largest building by floor space.
Tai Koo Li – Luxury mall with high-end brands in a traditional Chinese garden setting.
Xi'an:
Muslim Quarter – Maze of stalls in the Muslim district selling street food and souvenirs.
Zhongshan Road – Main shopping street lined with department stores and malls.
Xiao Zhai – "Small Fort" outdoor shopping area with reproductions of ancient architecture.
De Fu Xiang – Alley market between the Drum and Bell Towers selling Chinese handicrafts.
Essential Shopping Tips
Follow these tips for a successful shopping trip in China:
Have your destinations mapped out in advance. Many markets are massive with tiny stalls tightly packed together.
Carry a translator or dictionary. Even basic Chinese skills go a long way.
Bring cash, especially smaller bills. Vendors may claim to not have change for large bills.
Be prepared to haggle respectfully but firmly. Offer 30-40% below asking price.
Examine products closely for flaws or signs of cheap quality.
Don't feel pressured to buy anything. Politely say "再看看" (zài kànkàn – I'll think about it) and move on if you're not interested.
Pay attention to your belongings to avoid pickpockets in crowded markets.
Have a healthy skepticism about unbelievable bargains. If it seems too good to be true, it probably is.
Ask locals for shopping recommendations to find hidden gems.
With this shopping guide, you're armed with everything you need to shop like a pro on your trip to China. Use these tips and vocabulary words when browsing markets, negotiating prices, and finding authentic souvenirs. Submerge yourself in the sights, sounds and experiences of Chinese shopping culture. Just don't forget to bargain hard for the best deals!
Don't miss out on expanding your knowledge – visit our Chinese learning resource page!