Our list of computer and video games for learning Chinese, to immersing yourself in Chinese, and maybe feel a bit less bad about playing video games. If you doubt video games can be useful for learning Mandarin, have a look at Tomb Raider gameplay in Mandarin, or at Gujian 3.
We don't list these games per platform, because most games come on nearly all platforms now. Instead, we list two categories of computer games here:
Chinese video games, whose original language is Mandarin Chinese
Foreign games which language setting you can put into Mandarin Chinese
Chinese video games
Let's first look at video games for learning Chinese whose original language is Chinese. In terms of language learning, these video games could be of equal educational value as for instance Diablo 3 or Tomb Raider put into Mandarin, because also these games offer full voice-acting in Mandarin, as have several other games.
BUT! The biggest benefit (if you care for this or not) is that if you achieved an intermediate language level, is that it's quite amazing that you've 'unlocked' this game for yourself: You're playing a Chinese game in its original language. Also, the video game may not be available in English or your mother tongue, so you're playing really exclusive content.
Chinese Parents
The Chinese name of this video game is '中国式家长' and it's popular both in China and abroad. 'Chinese Parents' is also a perfect cultural lesson in today's China and the dilemmas faced for many Chinese parents when letting their children grow up: they want to let them play, but test scores are often more important. The 'simulator' takes around 4 to 5 hours to complete. And since the game is available also in English, why not play it in English first, and then in Mandarin?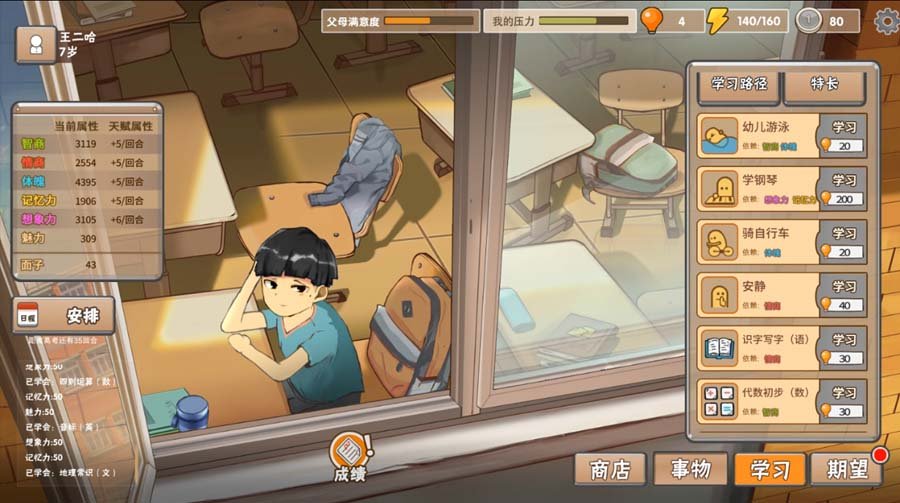 The Chinese name of this game is '原神', and it's one of the biggest Chinese games abroad and a big commercial success with over $2 billion gross income in the first year of its release. Anyway, is it good? Someone on Quora actually asked if you can learn Chinese by playing this video game (Answer: No, but it can help you.) Here's some narrated gameplay in Chinese. Another note: The characters speak mostly classical Chinese. Which can be really cool or not, depending on your learning goals.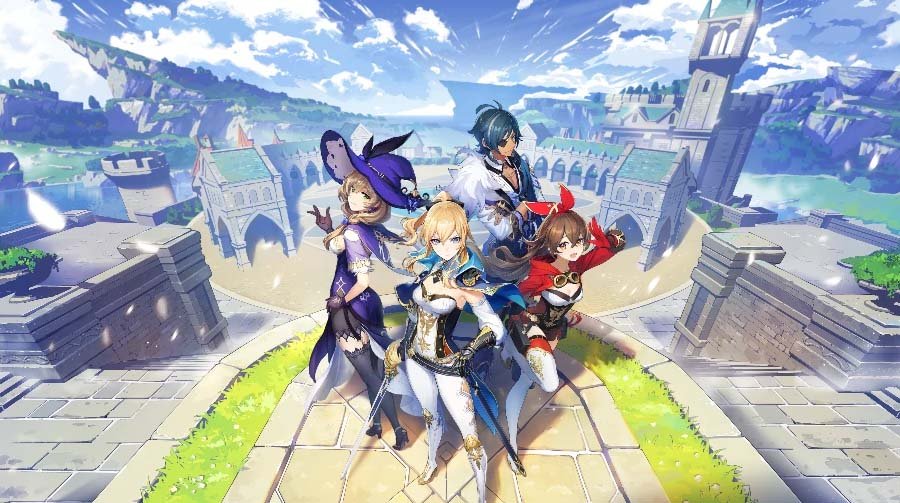 This free-to-play MMO is made by a gaming studio in Hangzhou, China. Be aware of which version you are buying or getting because there are three versions: 'Korean', 'Frontier' which is China/Japan/Russian) and 'EU/NA'. The Chinese name is 征服者之刃. You can see some Chinese gameplay here. The benefit of this game is that both your reading and listening will be tested.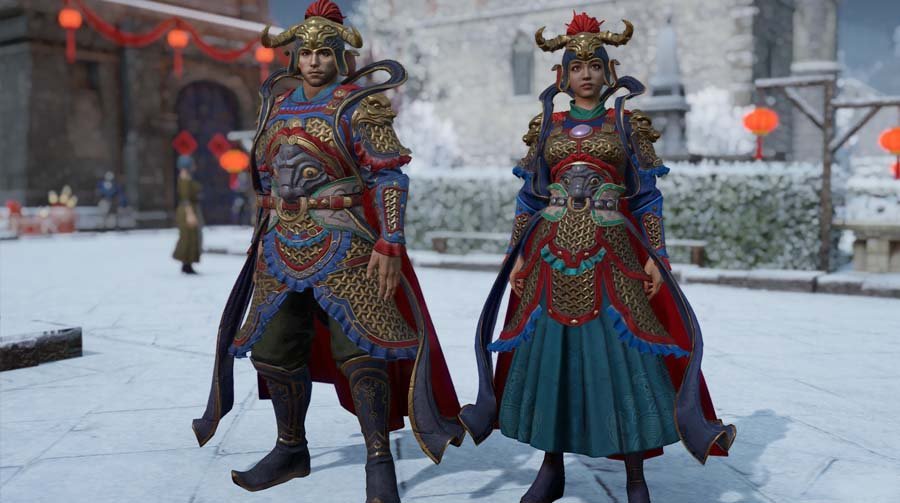 The English name of this video game is an invitation! And yes, it's a bit of a Pokémon GO clone, but we are not here to rate originality, but rather educational value. The Chinese name is 一起来捉妖 and it features plenty of materials for Mandarin learning, because the monsters are more talkative than Pokémon. It's a mobile-only game, for iOS and Android, and you can see some Chinese language gameplay here.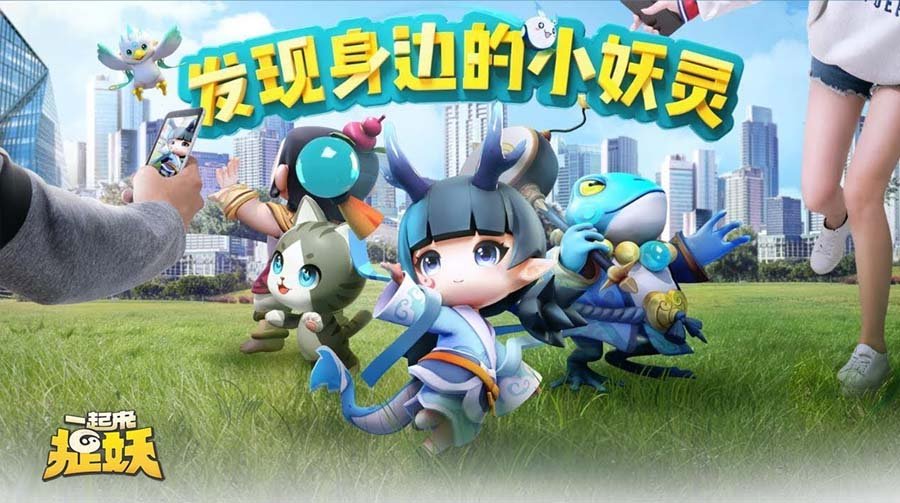 Honor of Kings
No list on Chinese video games would be complete with Honor of Kings (王者荣耀). This MOBA is labeled as a League of Legends clone, developed by Tencent (who also own Riot, the company that developed League of Legends…), and was released in 2015. It's one of the most popular games in China. Every day you'll see guys and girls on the subway playing this game. The video game itself can help you to learn Chinese, but even better would be to find an 'offline' team and game together in a park, restaurant, or living room.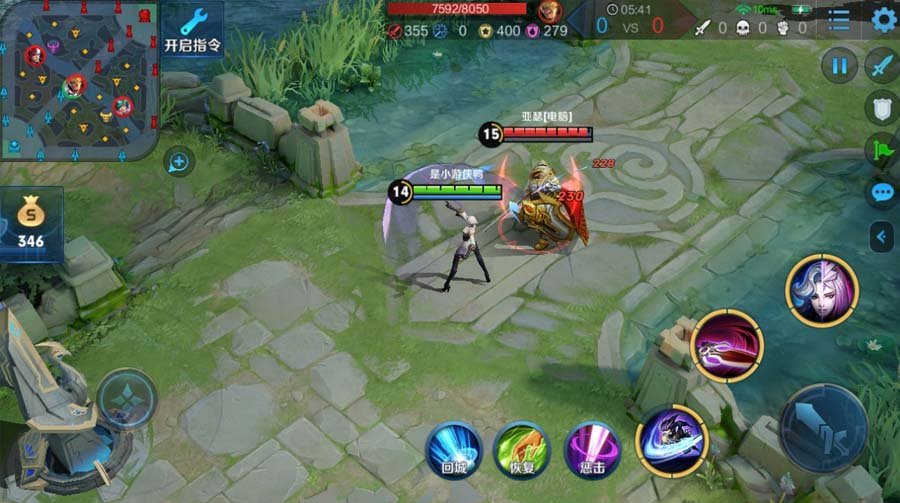 Other good titles to check out are:
My Time at Portia (2019), Windows, Nintendo Switch, PS4, Xbox One
Icey (2018), Windows, PS4, iOS, Nintendo Switch
Girls' Frontline (少女前线)
Honkai Impact 3rd (崩坏3)
Revelation Online (天谕)
軒轅劍Xuan-Yuan Sword
Foreign video games in Mandarin
Many games offer the option to change the language into Chinese, such as Pokémon Let's Go (see screenshot below). Many Blizzard games are actually available in Chinese too, and often come with Chinese voice-acting such as Diablo 3 and StarCraft 2. (To play games such as World of Warcraft or HeartStone in Chinese, you may need a Chinese ID card.)
Other frequently mentioned games played by Chinese learners are Age of Empires, Rise of the Tomb Raider, Shadow of the Tomb Raider, Football Manager, Resident Evil 2, Cyberpunk 2077, Desperados III, and Truck Simulator. And there is a game specially made for language learning: Influent, which now also offers Mandarin.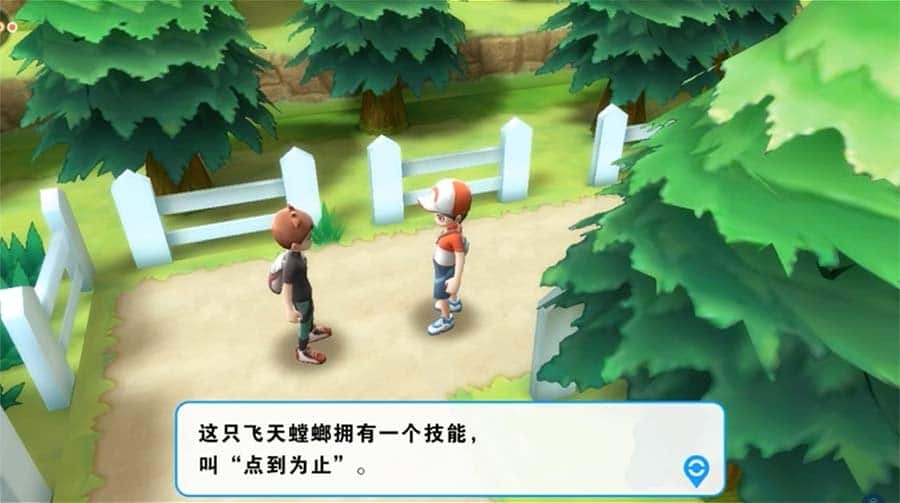 Diablo 3 in Mandarin: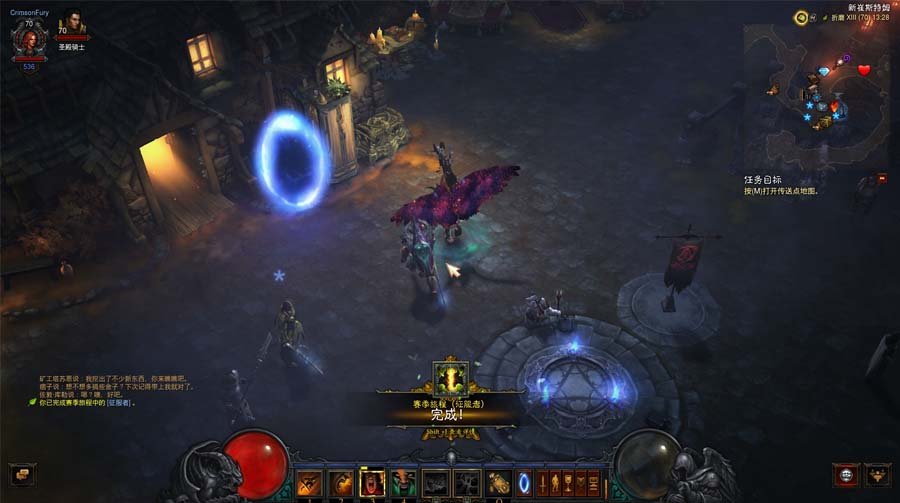 Chinese games on Steam
To view which computer games offer Chinese:
In the Steam window, go to your account in the upper right corner and to go 'Store preferences'
Select 'Language Preferences'
Check anything interesting under 'Secondary Languages' (and look for Simplified or Traditional Chinese)
To change your game's language to Chinese:
Go to your Steam library
Right-click game and go to 'Properties' and then 'Language'
When you select a language, it will automatically download the language pack
Tips for playing video games to learn Chinese
Maybe it's good to play a game you've already played in English, and then to replay it in Chinese.
Look for games you can complete despite their language. With this we mean: Diablo 3 you can probably play despite knowing the exact name of your armor, but Football Manager may be harder in Chinese because it's so heavy on text.
If obtaining or playing the game is difficult, just search for gameplay on YouTube or Bilibili, it can be equally fun to watch others play.