Wang ba, or 王八 (wāng bā), is a common Chinese profanity with a rather interesting origin story involving turtles. Though frequently used in curses and insults, many Chinese speakers today don't fully understand the meaning behind the term.
In this article, we'll explore the origins of "turtle wang ba," examine how it became a popular profanity, and discuss why it's considered highly offensive language in Chinese culture. We'll also look at some examples of how wang ba is used in modern contexts.
The Anatomical Origins of "Wang Ba"
To understand why wang ba is such a strong profanity, we first need to understand the anatomical reference.
In Chinese, 王八 (wāng bā) literally translates to "turtle eight."
See, unlike most animals, a turtle's reproductive organ is located inside its shell, near the tail.
So when you call someone a "turtle wang ba," you're essentially calling them a "turtle." Charming, we know.
How "Turtle Wang Ba 王八" Entered the Chinese Lexicon
While it may seem bizarre to Westerners, using animal names as profanity is common in Chinese. In fact, the Chinese language has a long history of creatively profane insults involving animals.
The "turtle wang ba" epithet dates back centuries. One origin theory points to street vendors in ancient China who sold turtle soup.
To kill the turtles, the vendors would hit their undershells with a knife handle. This smashed the turtle, leading to the insult referencing a "smashed turtle."
Another account traces wang ba to Empress Dowager Cixi, a Qing dynasty ruler. As the story goes, Cixi enjoyed eating turtle soup and would become enraged if it wasn't prepared properly. Her chef was so afraid of her temper that "turtle wang ba" became kitchen slang for an unpleasant lady.
Over time, these stories of turtle spread through Chinese culture. Wang ba became a common profanity used to insult both men and women.
Why "Wang Ba" is Considered Highly Offensive
Today, calling someone a "wang ba" remains one of the most offensive insults in Chinese. This is for a few reasons:
1. Vulgar anatomical reference – As we've discussed, wang ba directly references Turtle. Open discussion of private parts is considered extremely vulgar in Chinese culture.
2. Associating humans with animals – Linking someone to an animal, is very degrading in the Chinese cultural context. It implies the person lacks morals and dignity.
3. Framing as castrated/impotent – The imagery of a smashed turtle implies castration or impotence. This subtext casts further shame on the recipient.
4. Stripping away honor – Using such a vulgar phrase against someone is seen as stripping away their honor and social standing. The profanity defiles their reputation.
5. Shock value – Like all taboo langauge, wang ba jars the listener. Its shock value generates visceral disgust and outrage.
For these reasons, wang ba has remained one of the most taboo phrases in China over the centuries. Use it carefully, or risk grave offense.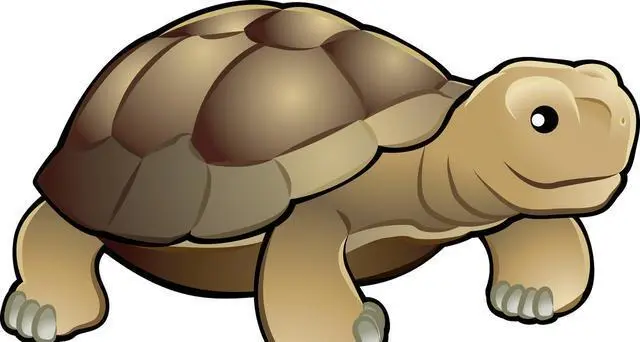 Examples of "Wang Ba" Being Used as a Chinese Insult
Wang ba pops up in many contexts as a derogatory insult or curse word. For instance:
"That tourist was so rude! He's such a wang ba!"
"Ugh, I can't stand my boss. He's always yelling at us workers. What a wang ba!"
"I'm so pissed at my girlfriend right now. She's being a real wang ba."
"The referee totally blew that call! Wang ba!"
"I stubbed my toe on the stupid table. Wang baaaaa!"
As you can see, wang ba can punctuate arguments, express frustration, or creatively insult someone's character. It's the epitome of a multipurpose Chinese profanity.
Censorship and Sensitivity Considerations
Given the highly offensive connotations of wang ba, some Chinese censors have tried to curb its use – especially in media and formal writing. Saying wang ba on national television or radio, for example, would be very inappropriate.
More conversations are also happening about whether animal insults should be reconsidered in modern Chinese discourse. Evaluating language and cultural sensitivity is an ongoing process.
Still, wang ba remains ubiquitous in casual Chinese speech. Native speakers often utter it without much thought. But non-native learners should use the phrase cautiously and sparingly, if at all.
The Enduring Popularity of Chinese Profanity
At the end of the day, wang ba endures as one of the most popular Chinese profanities because it so cleverly yet crassly insults someone's dignity. It will likely continue offending and fascinating Chinese language learners for generations to come.
So next time you hear wang ba dropped in a Chinese conversation, you'll be in on the cultural context behind this cringeworthy turtle-related insult. Just don't use it yourself unless you want to start a fight!