We believe in language immersion, and that you will learn the Chinese language much faster, even subconsciously, if you expose yourself to the Chinese language, either by living in China, listening to Chinese music, or reading Chinese. And you don't want to be learning from textbooks all the time! So here we have home-drawn and home-made stories, spoken in slow and clear Chinese, read at the right pace, using only appropriate level words. With Hanzi and Pinyin and English subtitles.
Chinese story #1: Happiness of a mama bear
Our first story is about "The Happiness of a Mama Bear". Make sure you download the supplementary PDF & audio file below, with Pinyin and Hanzi explanations.
Download Hanzi/Pinyin script (PDF)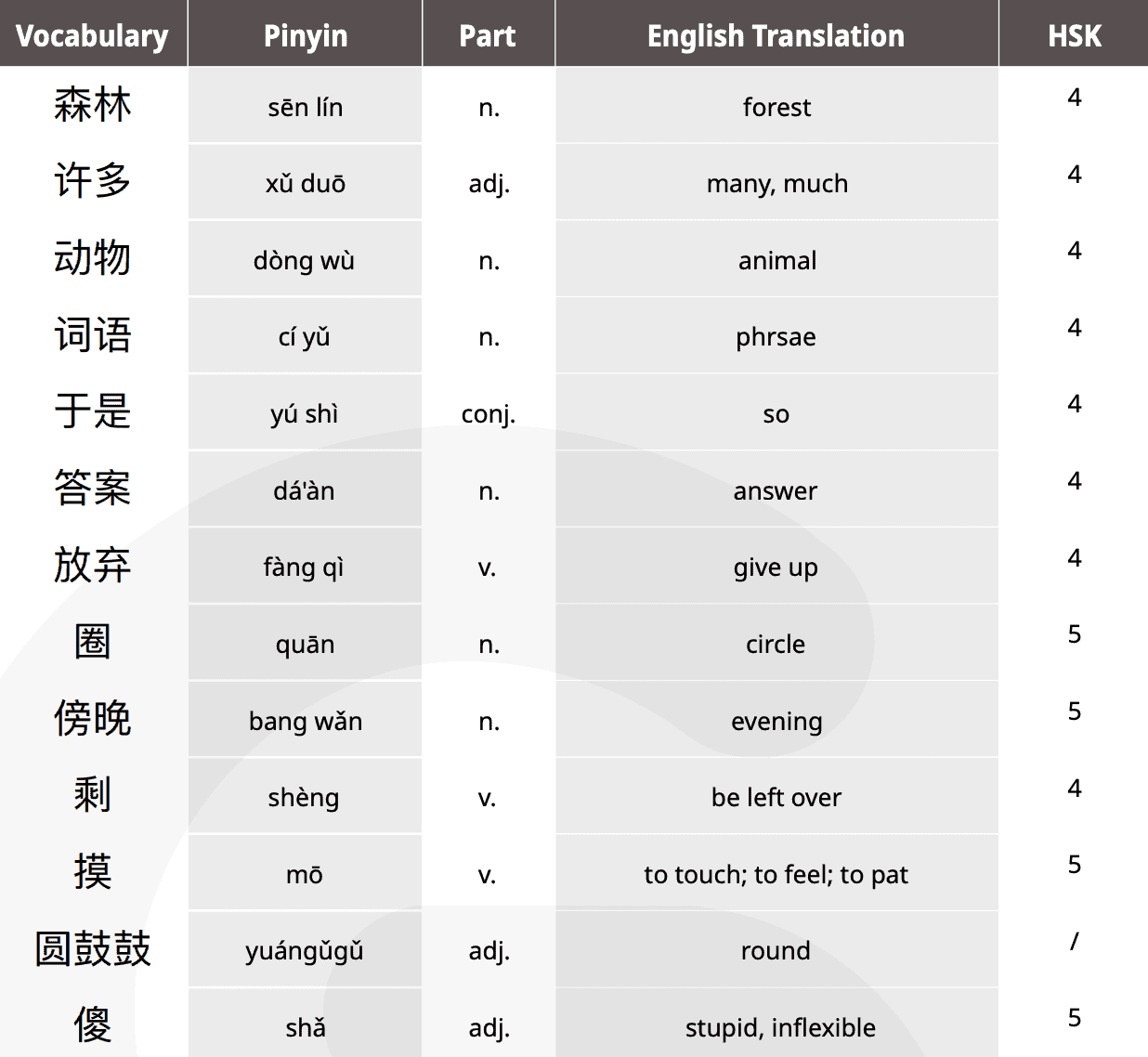 Chinese story #2: A smart seller
Xiao Wang sees a cute dog who turns out to be a superb watchdog. Or will it? Is the seller smart or cunning?
Watch our third episode of Chinese stories, supplemented with a vocabulary list and script in Hanzi, Pinyin & English. Most words based on HSK4 to 5.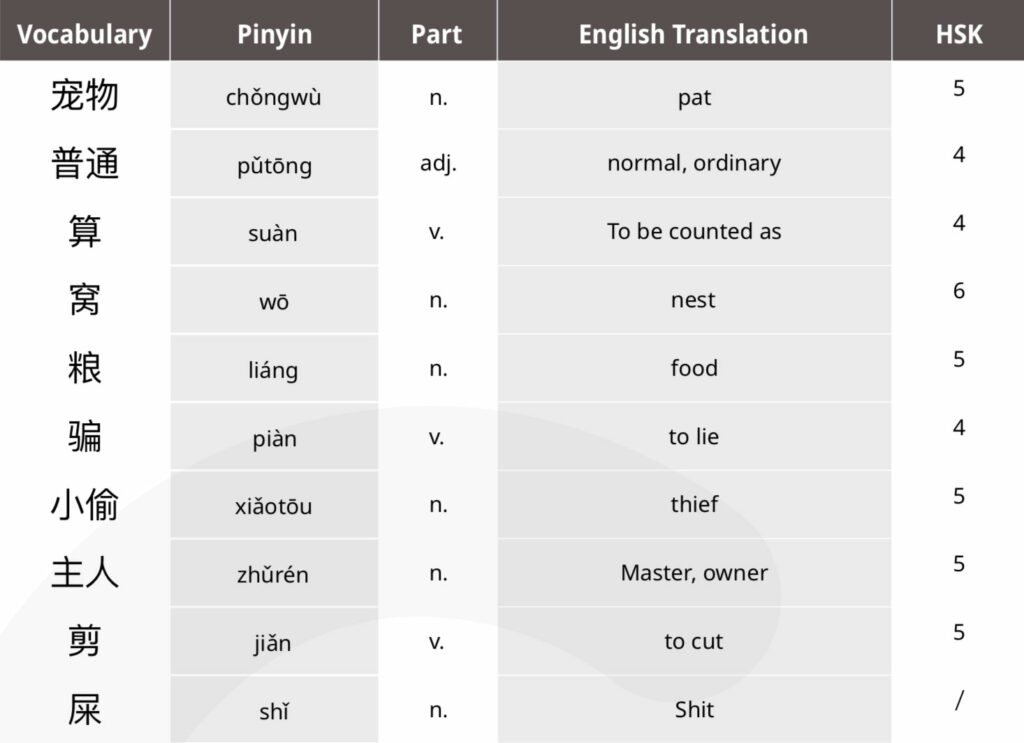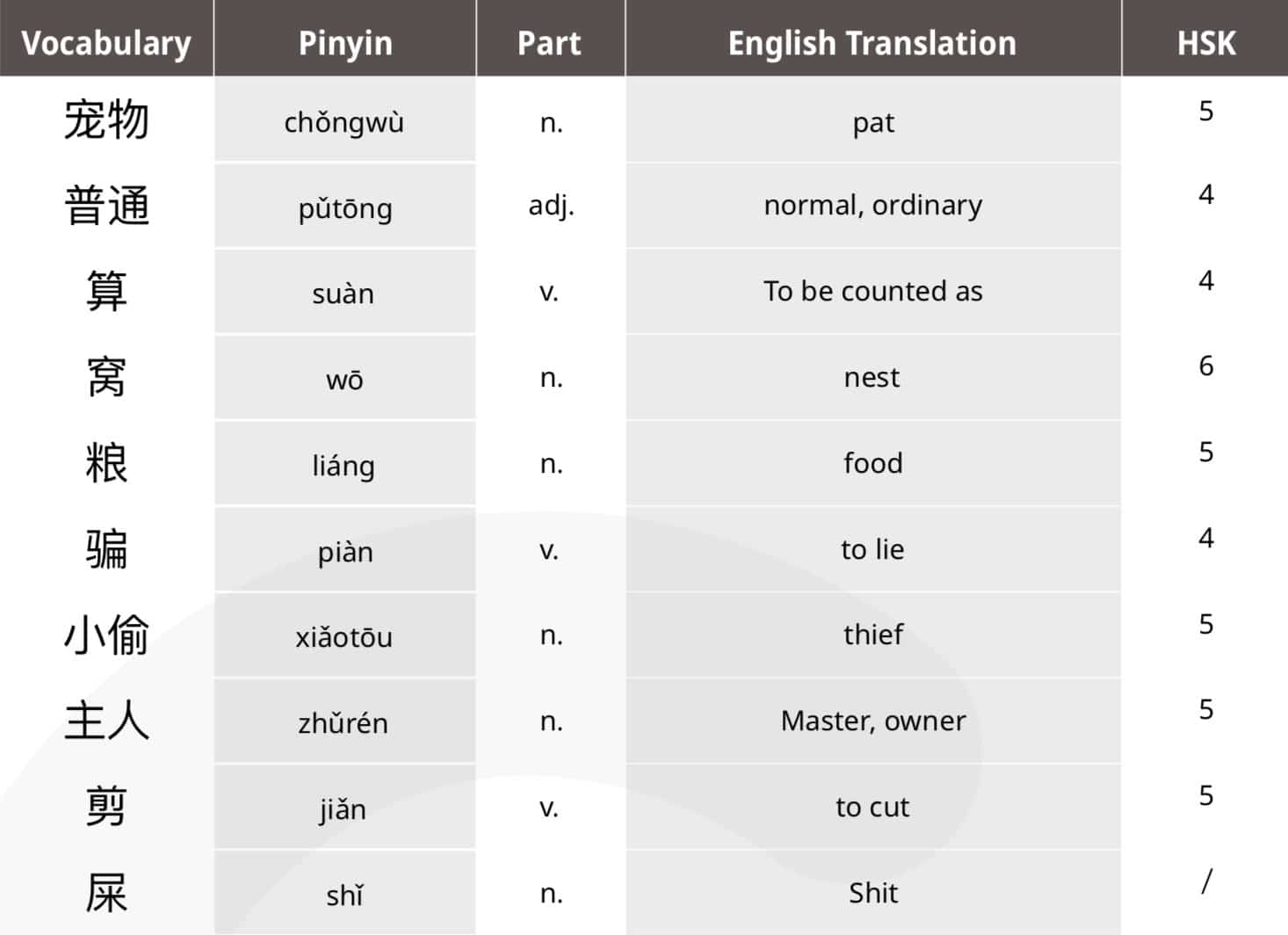 Chinese story #3: 100 cups of carrot juice
A bunny comes into a store and asks for carrot juice with oranges, pears, and apples. Stories in clear & slow Chinese studies, on HSK3 level, with this story. Make sure you download the supplementary MP3 and PDF with Pinyin and Hanzi.
Vocabulary: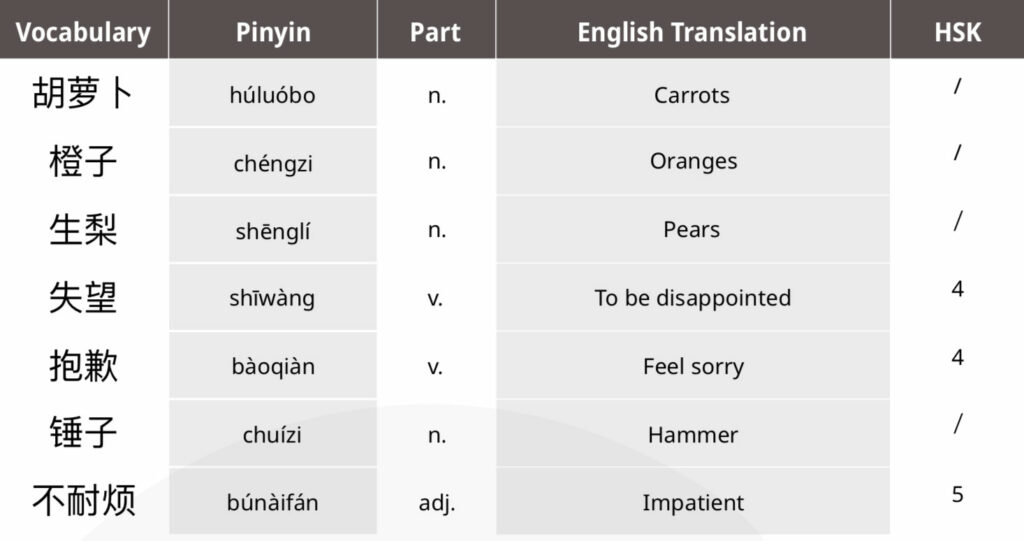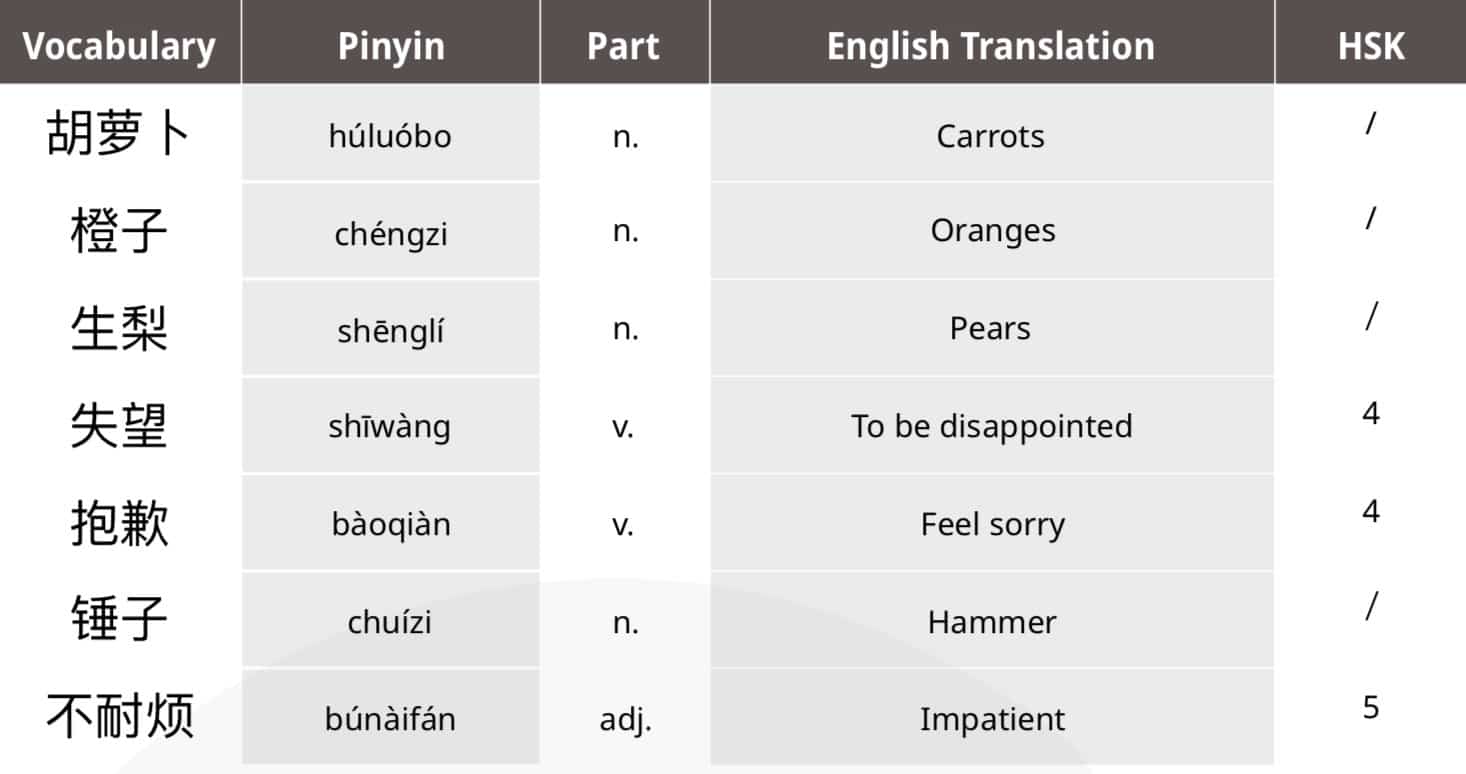 Story with PDF #4: Lie teller
"What's the score of your test?" The son answers with a number, but the lie teller (Cè huǎng yí 测谎仪) says something different.
Listen to this home-made & home-drawn Chinese story, told clear & slowly by Michael. It's episode two in this series, after 'Happiness of a mama bear'.
No VPN? Watch it here on Tencent video.
Download the supplementary PDF & audiofile here.