Chinese culture is rich with fascinating and sometimes strange superstitions that have developed over thousands of years. From numbers and colors to animals and food, Chinese superstitions influence many aspects of everyday life and business in China.
Understanding common Chinese superstitions provides meaningful cultural insights. It can also help avoid embarrassing faux pas when traveling or doing business in China.
This article explores the origins and meanings behind 15 interesting and important Chinese superstitions. Read on to unlock the curious world of Chinese folk beliefs.
The Significance of Numbers in Chinese Superstitions
Numbers play a special role in Chinese superstitions. Certain numbers are considered lucky or unlucky based on how they sound, look, or align with spiritual beliefs.
4 (sì) – An Unlucky Number
The number four is extremely unlucky in Chinese culture. In Mandarin, four (sì) sounds very similar to the word for death (sǐ).
Buildings in China often skip the 4th floor, similar to how many American buildings skip the 13th floor. Giving gifts in sets of four is also taboo.
8 (bā) – The Luckiest Number
The number eight is the luckiest number in Chinese culture. This is because the word for eight (bā) sounds similar to words for prosperity (fā) and wealth (fā).
In China, phone numbers and addresses with as many eights as possible are highly desirable. Prices often contain strings of eights for good fortune. Weddings and major events are also often scheduled on dates with the number eight.
6 (liù) – Symbolizing Smooth Sailing
The number six represents smooth sailing and success in Chinese culture. This is because liù sounds similar to the Chinese word 流 (liú) meaning to flow or move smoothly.
Gifting items in sets of six brings well wishes for a smooth journey ahead. Phone numbers and addresses with sixes are also considered fortunate.
Beneficial Colors in Chinese Superstitions
Colors also hold symbolic meaning in Chinese superstitions. Wearing or using certain colors is thought to affect one's fortune and luck.
Red – Happiness and Good Fortune
Red is the color of happiness, prosperity, and good luck in Chinese culture. Red is ubiquitous during Chinese New Year and other holidays and celebrations.
Red decorations are also commonly found at weddings, shops, and homes. Red pockets with money are given as gifts, and red clothing is worn to bring good fortune.
Gold – Wealth and Glory
The color gold represents wealth and glory in Chinese superstitions. This stems from ancient China when only royalty could wear gold colored garments.
Today, gold symbolizes high social status. Giving gold colored gifts demonstrates respect. Gold is also considered a lucky color for businesses.
Green – Harmony and Health
The color green represents living energy and the balance of yin and yang in traditional Chinese culture. It is thought to promote health and harmony.
Jade, a shade of green, was precious and worn by emperors. Today, jade pendants are gifted for blessings of harmony. Green hats are sometimes worn to improve health.
Unlucky Colors to Avoid
On the flip side, certain colors are considered unlucky in Chinese superstitions. Avoiding these colors is thought to prevent misfortune.
White – Death and Mourning
White clothing is worn at Chinese funerals, so the color white symbolizes grief, death, and mourning.
Avoid wearing white or giving white gifts, which may be seen as inauspicious. White flowers and decor are also taboo at celebrations like weddings or birthdays.
Blue – Ghosts and Bad Spirits
In traditional Chinese culture, blue is associated with ghosts and death. Blue decor and clothing are avoided when possible due to these spooky spiritual connections.
However, blue can also sometimes represent immortality and rebirth based on ancient mythology. Context determines if blue has positive or negative connotations.
Black – Darkness and Evil
While Western cultures associate black with elegance, black symbolizes darkness, evil, and bad luck in Chinese superstitions.
Avoid wearing or gifting black unless attending a funeral. Black decor is also inadvisable. If used in designs, black is often paired with other bright colors to counter the negative implications.
Unlucky Animals in Chinese Folklore
Certain animals are considered inauspicious in Chinese mythology and culture. Depictions of these creatures and products derived from them should generally be avoided.
Bats – Balancing Act Between Good and Bad
Bats symbolize good luck and happiness since the word (fú) sounds similar to the word for blessing (fú). But they also represent darkness and death.
So bats are a contradictory symbol – not completely good or bad. Bat motifs can be found in artwork and textiles for good fortune. But live bats are seen as spooky omens.
Cats – Independence Over Obedience
Black cats in Western culture bring bad luck. But in Chinese culture, all cats are seen as suspicious.
Cats are contrary to ancient Confucian values of obedience and conformity. A cat's independence is viewed negatively. Avoid keeping cats as pets or gifting cat themed items.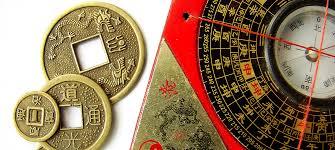 Frogs – Sounds of Misfortune
Frogs represent bad omens in Chinese culture. This traces back to how a frog's croaking sounds like the words for misfortune (huŏ) or hardship (nán).
Frog depictions are avoided. Giving anything shaped like a frog brings well-wishes that the recipient will not encounter hardship.
Hedgehogs – Danger and Predation
Hedgehogs are associated with danger, precautions, and self-defense in Chinese folklore. Their sharp spines represent intimidation and pain.
Gifts depicting hedgehogs express the need to take protective action. Actual hedgehogs are seen as creepy, harmful creatures to avoid.
Lucky Animal Symbolism
On the positive side, certain animals represent good fortune in Chinese superstitions. Depictions of these creatures and products using their parts can bring luck and prosperity.
Goldfish – Abundance and Surplus
Goldfish symbolize an abundance of wealth, success, and positive energy in Chinese culture. Their bright gold color connects to money and riches.
Goldfish are common decorations and gifts, especially during Chinese New Year. They represent hopes for prosperity in the coming year.
Elephants -Strength and Wisdom
Elephants represent power, strength, and wisdom in Chinese folklore. Elephant figurines are placed by entrances to bring protection.
Miniature ivory tusks from elephants are lucky pendants. But actual ivory trade is now illegal due to endangering elephants.
Pigs – Wealth and Good Fortune
Pigs are the most auspicious animals in Chinese culture. The written character for pig (zhū) is part of the word for house or home (zhūzhái). So pigs represent wealth for one's household.
Decorative piggy banks and pig figurines attract good financial fortune. Baby pig charms are popular New Year's gifts.
Koi Fish – Ambition and Perseverance
According to legend, koi fish swim up waterfalls to transform into dragons – the ultimate symbol of power and strength in China.
So koi fish represent ambition, determination, and perseverance against difficulties. They are common in artwork and ponds for positive encouragement.
Crickets – Summer and Positive Energy
Crickets symbolize summer and a vigorous life force in Chinese superstitions. Their chirping represents activity and positive energy.
In ancient times, crickets were kept as pets. Today, jade cricket charms are gifted for vitality. But real crickets are seen as loud pests.
Fortuitous Flowers and Plants
Certain flowers and plants are considered lucky in Chinese culture. Decorating with or gifting these natural elements brings blessings and well-wishes.
Orchids – Elegance and Refinement
Orchids represent nobility, elegance, and refinement in Chinese culture. White orchids specifically symbolize youthfulness and integrity.
Orchids are popular Chinese wedding flowers. They can be given as housewarming gifts or displayed to enrich one's culture. But avoid sending orchids to sick people.
Bamboo – Resilience and Vitality
Bamboo represents strength and resilience in Chinese folklore, as it bends but does not easily break. It also symbolizes vitality and fast growth.
Bamboo makes up the ubiquitous lucky bamboo plant given for prosperity and blessings. Bamboo decor adds positive energy.
Peonies – Honor and Prosperity
Peonies are known as the king of flowers in China. They represent honor, prosperity, and a happy marriage.
Peonies frequently appear at weddings and are given to newlyweds. They can also decorate businesses wishing for success.
Pomegranates – Fertility and Abundance
Pomegranates symbolize fertility and offspring in Chinese culture due to their plentiful seeds and bright ruby color. They also mean abundance and good luck.
Pomegranates are common at weddings. But avoid in mourning since fertility has negative connotations then. Mini pomegranate decor brings prosperity.
Plum Blossoms – Perseverance and Renewal
Plum blossoms represent perseverance and renewing life in springtime. Their fragrant flowering while snow remains symbolizes overcoming adversity.
Use plum blossoms as New Year's decorations for a fresh start. They can also represent starting anew after hardships.
Peach Blossoms – Longevity and Femininity
Peach trees bear fruit representing longevity and immortality in Chinese culture. Their lush pink blossoms symbolize feminine beauty and sexuality.
Peach blossoms make lovely springtime gifts. But avoid giving dying peach blossoms, which foreshadow a doomed romance.
Auspicious Flowers to Avoid
While many flowers represent good fortune in Chinese culture, a few specific ones should be avoided. Gifting or displaying these flowers brings bad luck rather than blessings.
Chrysanthemums – Death and Decline
Chrysanthemums are funeral flowers in China. White chrysanthemums specifically symbolize grief and death. Their orderly petals evoke solemn loss.
Avoid chrysanthemums as gifts. Never give yellow chrysanthemums, as they forecast decline. Some colors have better connotations for longevity.
Dahlias – Betrayal and Dishonesty
Dahlias represent betrayal and dishonesty in Chinese culture. Their bright, showy petals suggests exhibitionism.
Gifting dahlias expresses suspicion over deception in relationships or business. Displaying them brings distrust into the home.
Gladioli – Separation and Departure
Gladioli symbolize separation and departure in Chinese superstitions. Their sword-shaped flowers evoke heartache and farewell.
Avoid giving gladioli. Use chrysanthemums instead for condolences. Displaying gladioli causes worries over relationships ending.
Begonias – Beware of Illness
Begonias represent illness and suffering in Chinese culture. Their drooping slender leaves seem sickly. The plant also harbors oxalic acid.
Gifting begonias conveys concern over someone's health. Never give to hospitalized people, as they represent further illness.
Lucky and Unlucky Foods
Chinese superstitions also dictate what foods are considered lucky or unlucky to eat in certain situations. Serve and gift fortunate foods, but avoid inauspicious ones.
Noodles – Long Life and Good Health
Long noodles represent longevity and health in Chinese culture. Their length symbolizes a long life. Noodles are essential at birthday meals.
Avoid cutting noodles when eating, as that implies cutting life short. Noodle soup gifts wish good health. Handmade longevity noodles are best.
Oranges and Tangerines – Abundance and Fertility
Round, bright oranges and tangerines symbolize wealth and fertility. Their sweet juiciness represents bounty and good luck.
Serve these fruits at New Year's or housewarmings for abundance. Avoid sending funeral arrangements with them.
Eggs – Fertility, Renewal, and New Beginnings
Eggs represent fertility, renewal, and new beginnings like the start of spring. Their oval shape evokes the cycle of life.
Hard boil eggs and display for Chinese New Year. Avoid egg symbolism at funerals. Candy shaped like eggs brings sweet blessings.
Peaches – Longevity and Immortality
Peaches represent longevity, health, and immortality in Chinese culture. Their sweet juice and fuzzy exterior symbolize life essence.
Eat peaches on birthdays for a long life. Dried peach candies are good retirement gifts. But avoid too many peaches.
Lobster – Happy unions and celebrations
Lobster symbolizes celebration, passion, and fertility from its red color. It is featured at weddings and birthdays for joyous unions.
Serve lobster for special occasions like proposals or anniversaries. Avoid during times of grief and loss.
Unlucky Foods and Taboos
Certain foods are considered very inauspicious for important events and holidays in Chinese culture. Avoid these items when gifting or catering.
Noodles – Cutting Life Short
While long noodles represent long life, cutting noodles implies cutting life short. Never cut noodles when eating them.
Also do not give noodles during times of mourning or grief. This implies wishing for a shorter life for the recipient.
Pears – Separation and Loss
Pears symbolize separation and loss in Chinese culture. This comes from how their shape narrows at the top reminiscent of being cut off.
Avoid eating or gifting pears at major life events like weddings. But pears are fine for less significant occasions.
Peppers – Arguments and Hot Tempers
Peppers represent arguments and hot tempers in Chinese superstitions. Their red color and spicy flavor convey anger.
Skip peppers at special events like birthdays to avoid fights. But some accept mild peppers for a bit of liveliness.
Vinegar – Bitterness and Hardship
Vinegar's sour taste represents hardship and suffering in Chinese culture. Gifting it suggests wishing bitterness upon the recipient.
Never give vinegar when celebrating promotions or weddings. Avoiding it sweetens good occasions.
Persimmons – Vulnerability and Bad Luck
Unripe persimmons represent vulnerability and misfortune in Chinese folklore. Their unpleasant taste warns of upcoming bitterness.
Avoid persimmons as gifts or for important events. Displaying overly firm ones brings worries of problems ahead.
Umbrellas – Separation and Loss
Giving umbrellas signifies separation in Chinese culture. Open umbrellas inside symbolize dispersing positive energy from the home.
Instead of umbrellas, gift protective amulets or blessings for shelter. Never open inside, even decoratively.
Clocks – The End of Time
Gifting clocks represents the end of time and mortality in Chinese superstitions. The passage of time brings us all closer to death.
Avoid clock gifts for positive occasions like weddings or birthdays. Instead give watches to imply time starting.
Sharp Objects – Cutting Relationships
Gifting sharp objects like knives or scissors implies cutting relationships in Chinese culture. Their edges represent dividing.
To avoid relationship severance, gift blunt items instead like books or platters. Exception if knives are a custom gift like for chefs.
Putting Superstitions in Practical Perspective
This covers the origins and symbolism behind many common Chinese superstitions. But most modern Chinese people do not rigorously adhere to all these folk beliefs today.
Superstitions provide insight on cultural perspectives – but need not dictate every decision if unwanted. Take a practical view by:
Considering context and personal views when applying superstitions. Avoid superstitions with negative modern associations.
Respectfully asking Chinese friends and colleagues if they have any practices to honor or avoid. Customize gestures based on their comfort levels.
Finding wisdom and meaning in superstitions while balancing logic and skepticism. Seek ethical cultural engagement.
The mystifying world of Chinese superstitions developed from history, linguistics, and spirituality over millennia. Use this foundations knowledge to build thoughtful cross-cultural connections in work and life today.