Today the Galaxy Kids app is officially launched and available in the iOS and Android app stores.
Galaxy Kids is an app developed by a team in Thailand, aimed at teaching the Mandarin language to kids (from as early as 3 years). The app combines cartoon characters, A.I. speech recognition, and simple sentences across a variety of modes. Plus, live classes that perfectly match the in-app curriculum, supplied by GoEast Mandarin teachers.
Learning with the app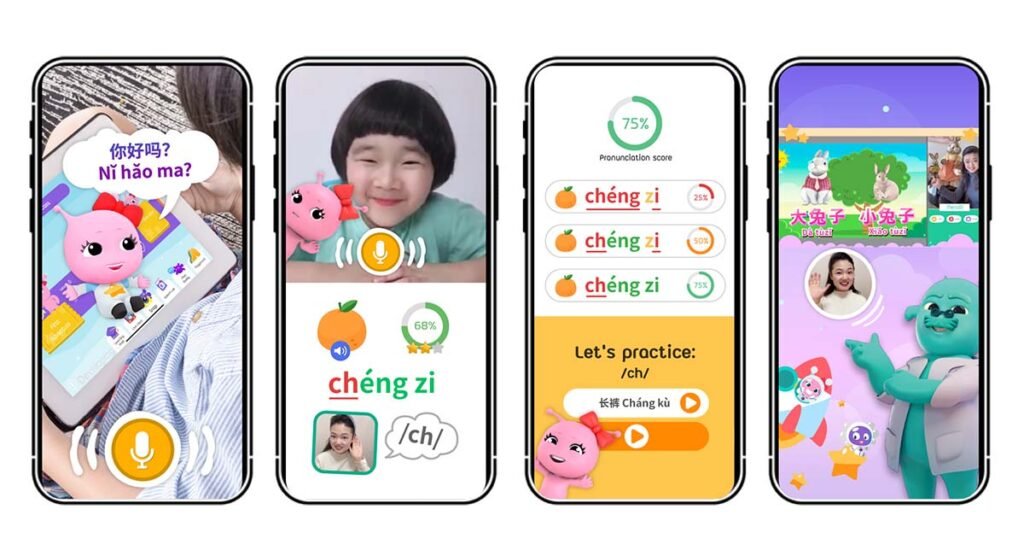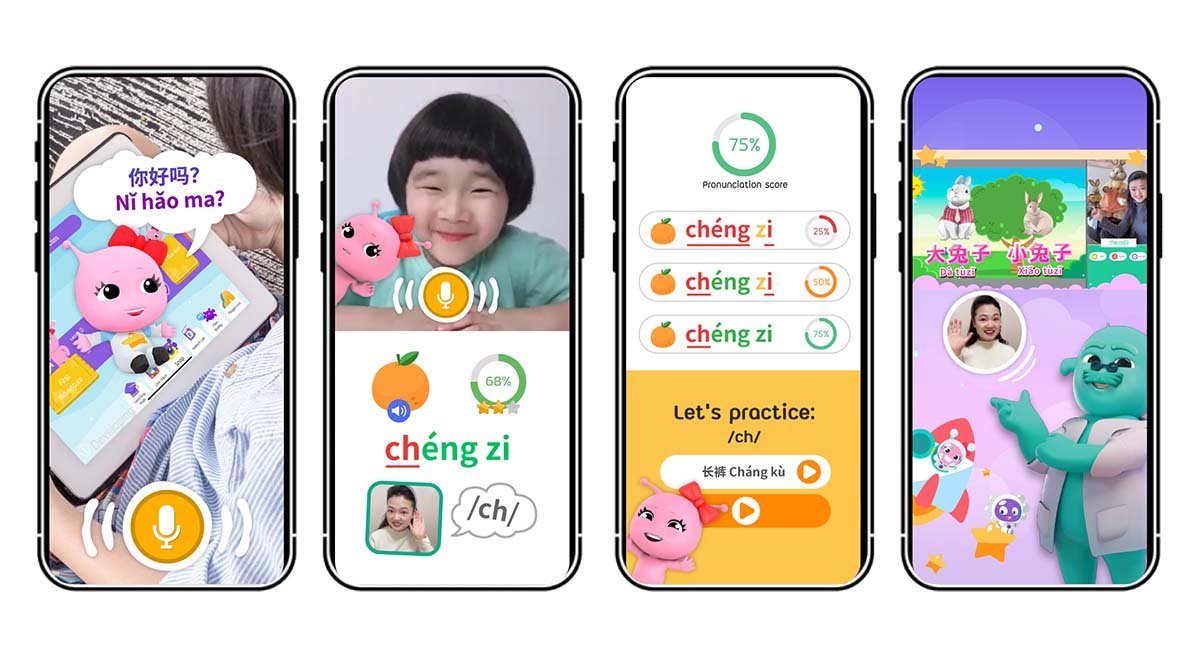 Kids can play scenes from one of the four animated characters, and sometimes they'll be prompted to answer. The speech recognition software will provide the correct speech, e.g.:
"Wǒ xǐhuān tī zúqiū!" > "Wǒ xǐhuān tī zúqiú!"
From the child's experience, Galaxy Kids feels more like an animated game, but behind the scenes is a thoughtfully designed curriculum aimed at making kids familiar with the words and sounds of Mandarin, as well as basic grammar. This is all to lay a good foundation for them to advance to a high level. Kids as young as three years old can start with Galaxy Kids (but may need some guidance from parents).
Sample topics are:
Hobbies such as sports or painting
Talking about family members
Which food you like (or don't like!)
Places such as the park or the zoo
Important days such as your own birthday!
Live classes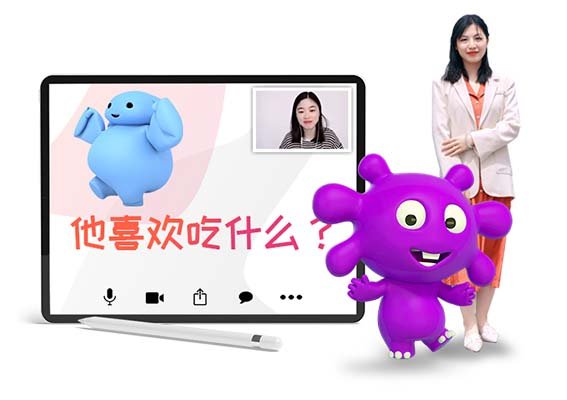 When using the app, you'll be able to sign up for live classes with GoEast teachers! During live classes, kids can use what they've learned with the videos & games, getting instant feedback. These live classes use the exact same curriculum as the app.
The teacher may also assign some extra exercises for your child as well. GoEast provides the speaking environment with a teacher to get instant feedback on pronunciation and word usage, aside Galaxy Kids.
Download the app
You can try the app for free:
We look forward to seeing you in class!