See our list of Chinese children's books with Pinyin and/or Hanzi, for kids learning the Mandarin Chinese language. Aside from being a perfect addition to online Chinese courses for kids, we recommend books because:
Reading stories is a fun way of learning
Gives a feeling of accomplishment when finishing a book
Provides confidence to the child from understanding a story
Cultivate good habits of reading and learning
Here below we have four categories to divide books for children into:
Graded Chinese learners for children (adhering to the HSK system)
Chinese learning systems books for children (bundles of booklets)
Other Chinese children books (non-bundled and non-graded yet still designed for foreign children learning Chinese)
Other Mandarin children's books (made for Chinese kids rather than foreign kids learning Chinese)
HSK-graded Chinese learners for children
If your child is learning with the YCT/HSK system, check out our graded Chinese readers article. This is because Chinese children books can still be notoriously hard if you learn through the HSK system, while graded readers will specifically use words only from the HSK or YCT system, and if they do not they will highlight the meaning in Pinyin and English. This makes them perfect learning materials for young or old Chinese learners.
There are special Mandarin Chinese graded readers for children. See the 'Friends' series from Beijing Language and Culture University Press (BLCUP) here, and check out the 'Teenager' series. Although it says teenager, these illustrated Chinese stories are actually more suitable for primary or elementary school children.
BLCUP also publishes the vanilla HSK books, and offers these graded Chinese books for children from HSK1 to HSK6. This would be our top recommendation if you're looking for Mandarin Chinese children's books.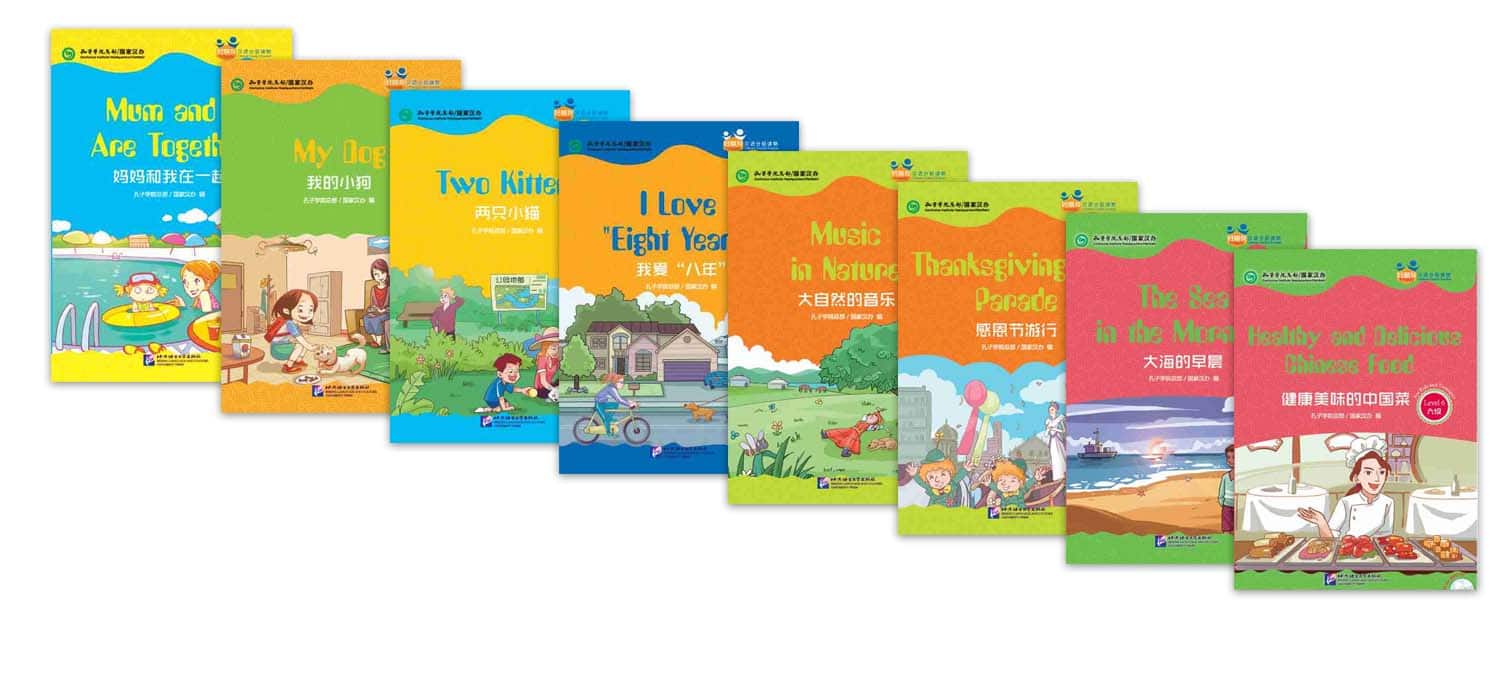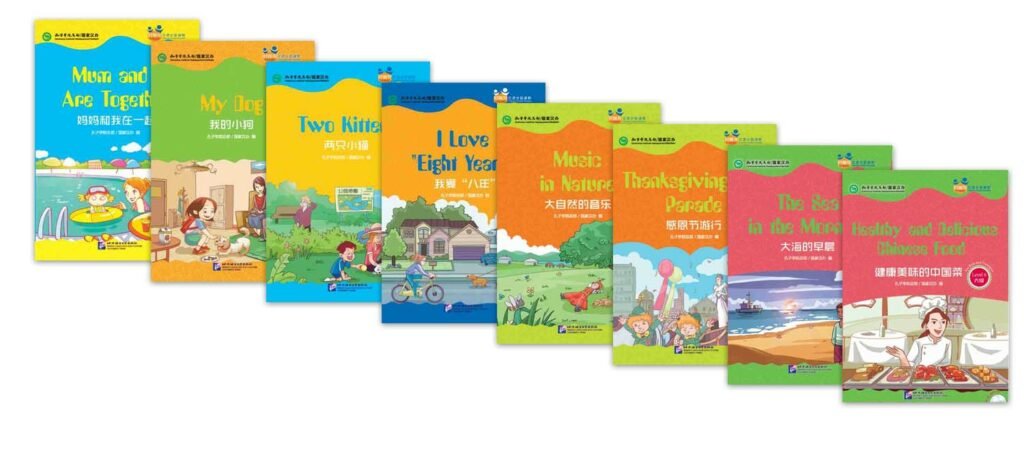 Chinese learning systems books for children
So a small warning here: these books are non-HSK-graded: They use basic Chinese words, but do not adhere to the YCT or HSK structure. Yet these books may still be very useful for learning Chinese. All these sets listed in this section are learning systems, they consist of many booklets, aimed to introduce Chinese characters to children. The benefit is that this provides a curriculum for children and this allows you to create a learning habit without always having to hunt for new books.
One example is '基础汉字 Sagebooks 500', which introduces the first 500 Chinese Hanzi characters to very children (including Pinyin and English). There are five sets, from total beginner to more fluent reader, and the series is often praised on other blogs too. We would recommend this to very young children though because the stories fit that age group the best.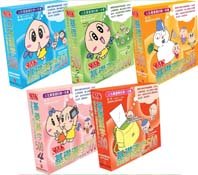 Similar to Sagebooks is '我自己会读 Greenfield'. You can see here a preview on YouTube to get a good impression of the kind of stories. They come in either Traditional or Simplified characters so make sure you buy the right one! There are a lot of sets for this, so they can be a fantastic curriculum to go through after classes. They also come with CDs so you can hear the correct pronunciation.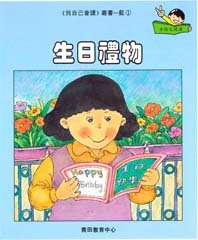 Then there's also the massive series with 300 booklets called '台灣樂樂文化 Le Le Chinese Reading Pen System'. It's a leveled system (Essential, Intermediate and Advanced) but not necessarily HSK, that teaches children around 1000 Chinese characters. There's no Pinyin on these books, but there is a speaking pen that kids can use.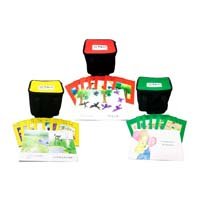 Another good set of books for kids is '四五快读 4, 5, Quick Read'. This set comes with 8 books, including flashcards. If your child knows 40 to 50 characters, she or he can start reading these. There is no Pinyin in these books though. Here's a preview on YouTube.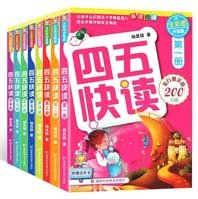 Then lastly is '学前阅读计划 Odonata'. They're used a lot in Malaysia. There are five series with each 8 books for children using common Chinese words. With Pinyin.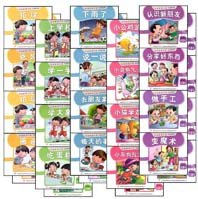 Another one to mention are 'Chinese For Kids Learning Fun Workbook' workbooks. They're not real reading books, but still designed specifically for non-Chinese children learning Chinese, with fun exercises. Here is a demo on Instagram.
Other Chinese children books
These books are non-bundled and non-graded, yet still designed for foreign children learning Chinese.
Our Little Mando is a small publisher that published the book One Little Pig, designed as a bilingual picture book.
The sentences rhyme in Chinese (you can basically sing them) and the illustrations are super cute. More books are coming soon, and we hope they're created with as much love as this one!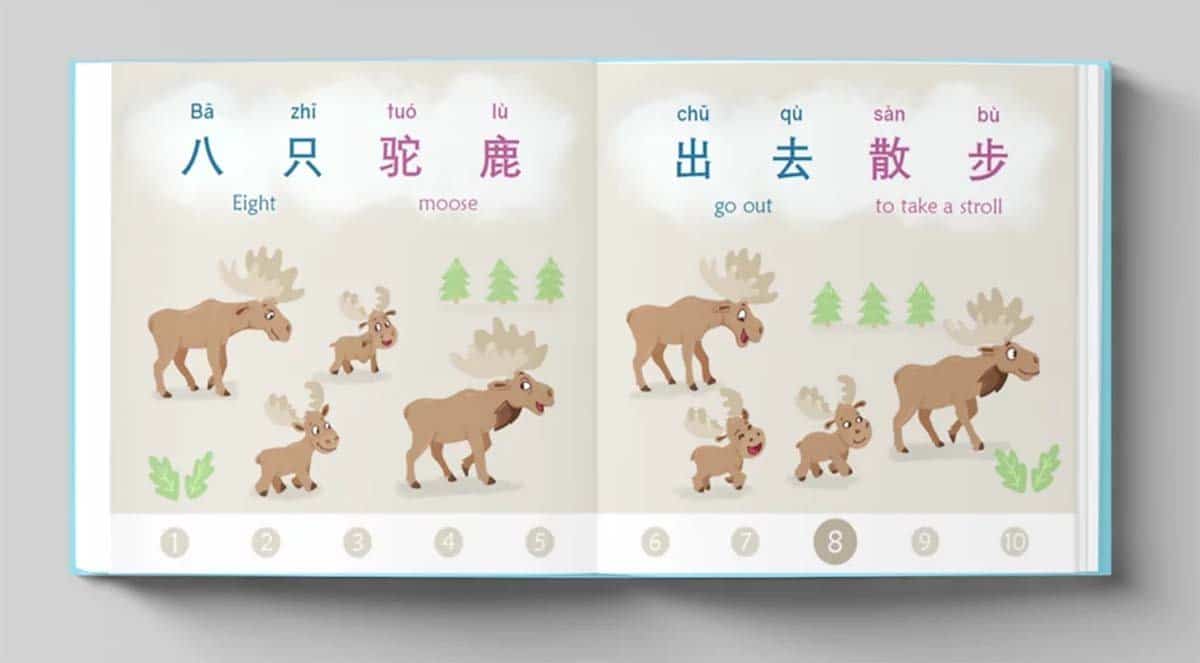 There's also Spark Collection, with books from Irene Kang. Her first book, 'My Favorite Gift' has a light yet fun story with Hanzi characters, Pinyin, and English, and big flaps to reveal vocabulary. Plus it comes with audio. And another thing we love is that the main character is Asian.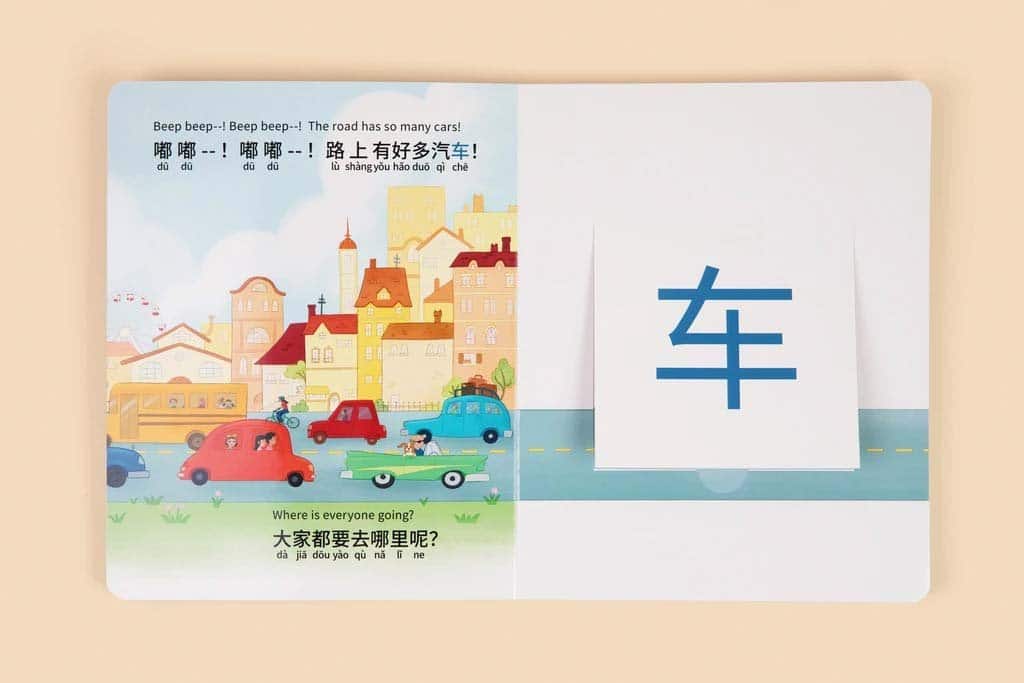 Another top publisher is Candied Plums, who publishes books in Hanzi characters, Pinyin and English. From the 'Peanut Fart' to 'Express delivery from dinosaur world', these stories are beautifully illustrated and written with love.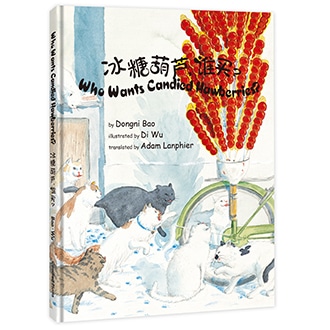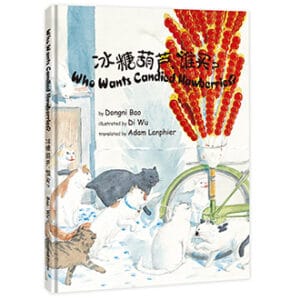 Other recommendations are 'Slangman's Fairytales', 'Mandy and Pandy', 'Gordon & Lily', and the Chinese/English story of Mulan, or 'Princess Snow White'.
A bit of an outlier is 'My First Book of Chinese Words: An ABC Rhyming Book', it uses English paragraphs to introduce Chinese characters.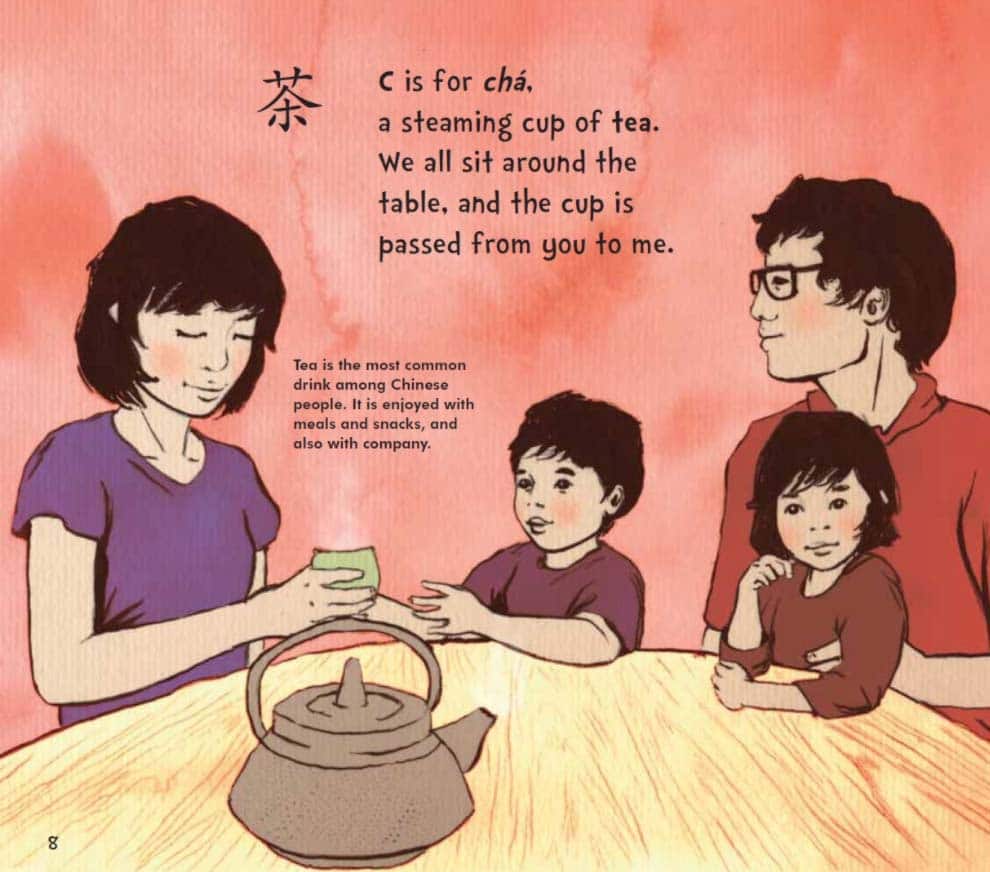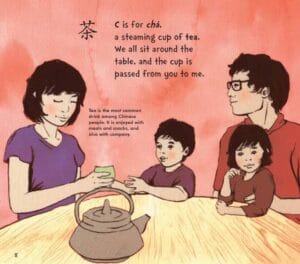 Other Mandarin children's books
A small warning: These books aren't really made for foreign Chinese learners, but rather for Chinese children. They would be a challenge for most Mandarin adult learners as well. Again, these are non-graded into HSK.
Pippi Longstockings (长袜子皮皮) is translated into Chinese with Pinyin characters above it. This book is very cheap on Taobao in China, but outside of China it's going for some insane prices on Amazon.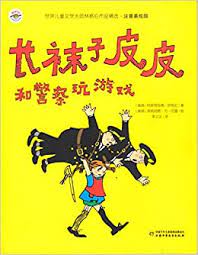 If you grew up with the Dutch children books of Jip & Janneke, these are also translated into Chinese for children, and many children absolutely adore these stories. Available on Amazon (but out of stock at this time of writing), but very cheap on Taobao in China.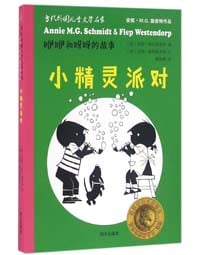 And a last suggestion is 'Rory the Dinosaur wants a pet' in Chinese, because it's such a lovely story for kids & adults alike. Other than that, it's worth browsing Simplified Chinese books for children on Amazon!