If you're a Mandarin student taking Chinese language courses at GoEast Mandarin, you will probably have your online learning materials, or your HSK textbook — as well as class with your Chinese teacher. But what if you want to read?
Especially after HSK3, it's great to make a start with reading in Chinese. Reading stories in Hanzi characters isn't just a great way to improve your Chinese reading, it's also good to become more fluent in Chinese, because you're not just leading new vocabulary, you're reading sentences with vocabulary in context.
Reading is always one of the best ways to learn a new language and culture. However, vocabulary, grammar, and especially Chinese characters prevent a lot of beginner to intermediate Chinese speakers from diving into the world of Chinese literature.
Forget about children books
Forget about Chinese children's story books. They are neither simple nor sweet for beginners. They might be full of imagination and fun, but they will be filled with words you'll never use in real life, and the wild and crazy narratives might make you lose your train of logic.
Non-graded Chinese readers are difficult for foreign Chinese learners, because even simple children's books include high-level HSK words, as well as non-HSK vocabulary.
Graded Chinese readers
Most foreign Chinese language students learn Mandarin through the HSK system, which introduces new vocabulary and grammar gradually. The result of this is that it's pretty predictable which words and phrases students know per which HSK level. HSK1 includes counting and basic verbs, while HSK6 is more literary and includes words like 'to worship' or 'shareholder'.
Graded Chinese readers — just like good Chinese teachers — known which words their students known, and within that pool of vocabulary tell stories. It's good because this way you don't need to look up every fifth Chinese character you read — which makes for a cumbersome reading.
There are several Graded Chinese readers out there, but we have four main recommendations:
Imagin8 Press
Imagin8 Press is a company from Pennsylvania, USA, but their output is pretty big with several dozens of books. And their mission is to have appealing books to adults, not just to kids. Especially their "Journey to the West" compilation is popular and consists of over 20 parts. Their books come from a total beginner level to advanced. See our full review here.

Friends – graded Chinese readers
This series is developed by the famous Beijing Language and Culture University Press, who also developed the vanilla HSK books. The stories are graded Chinese, from HSK1 to HSK6, and there are adult and teenager series — although the content doesn't vary that much. Both have stories collected from all over the world, written in Mandarin.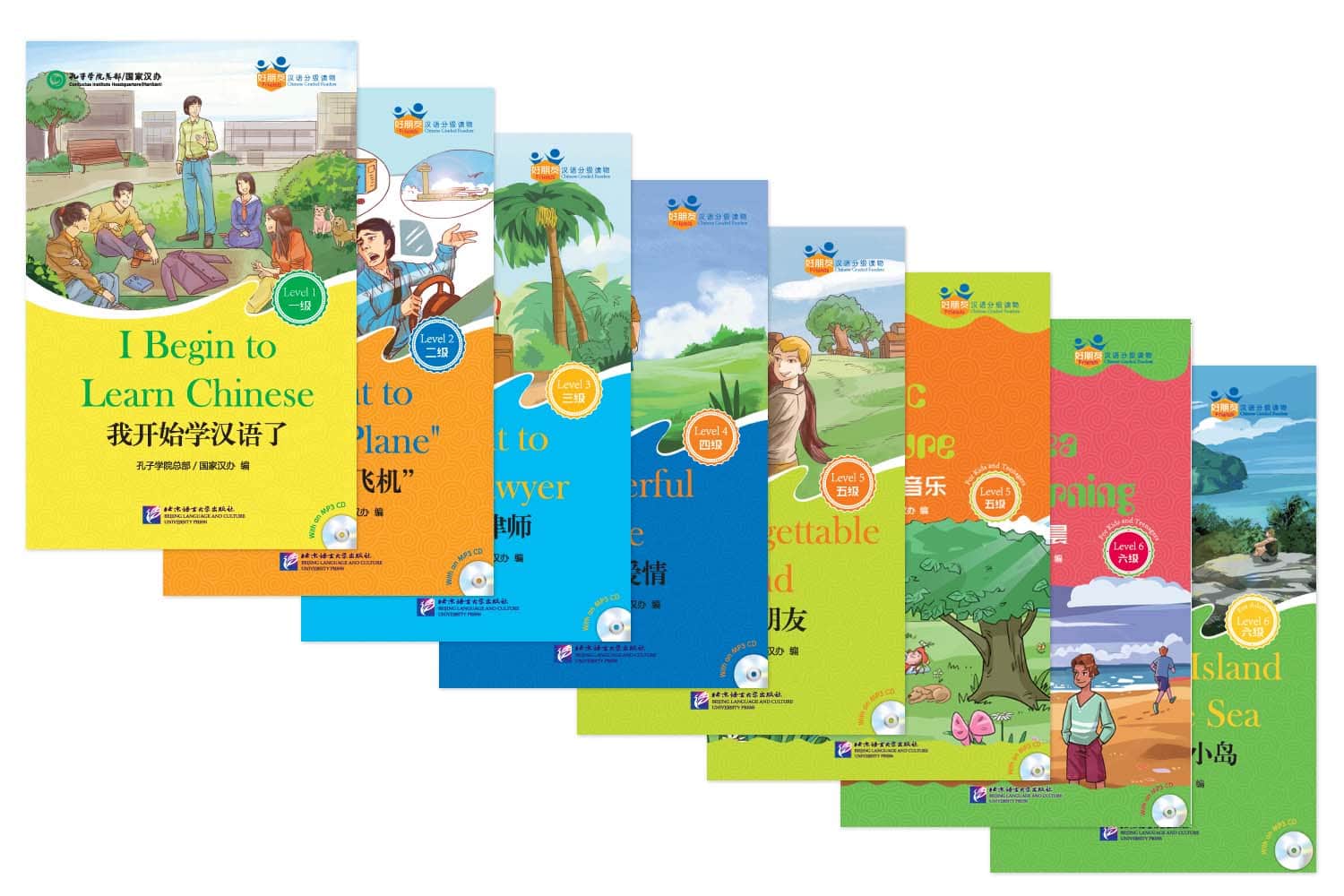 These books provide an excellent education. They're graded readers and any word outside of the corresponding HSK level is highlighted on the page with Pinyin and English (see photo).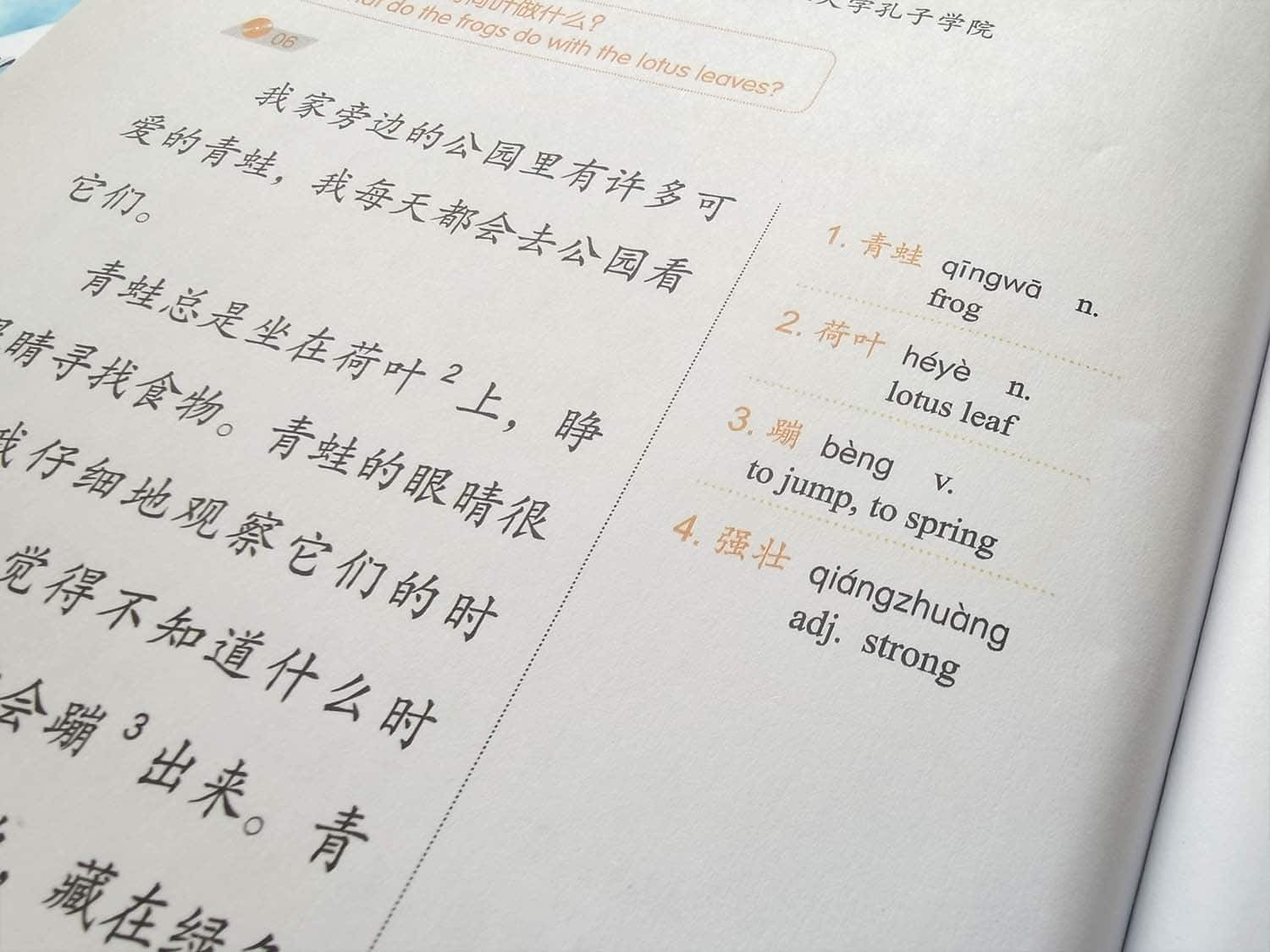 The only downside is that the stories are still a bit boring and dull. They often tell a bit about someone's hometown or studying Chinese, but since the stories are only 3 to 4 pages long, there's no progression or development.
Mandarin Companion
Mandarin Companion is a company we initially knew from posting Chinese language memes on Facebook, but they actually make great books. They have five books on breakthrough level (150 unique Chinese characters), eight books at level 1 (300 unique Chinese characters), and four books at level 2 (450 unique Chinese characters).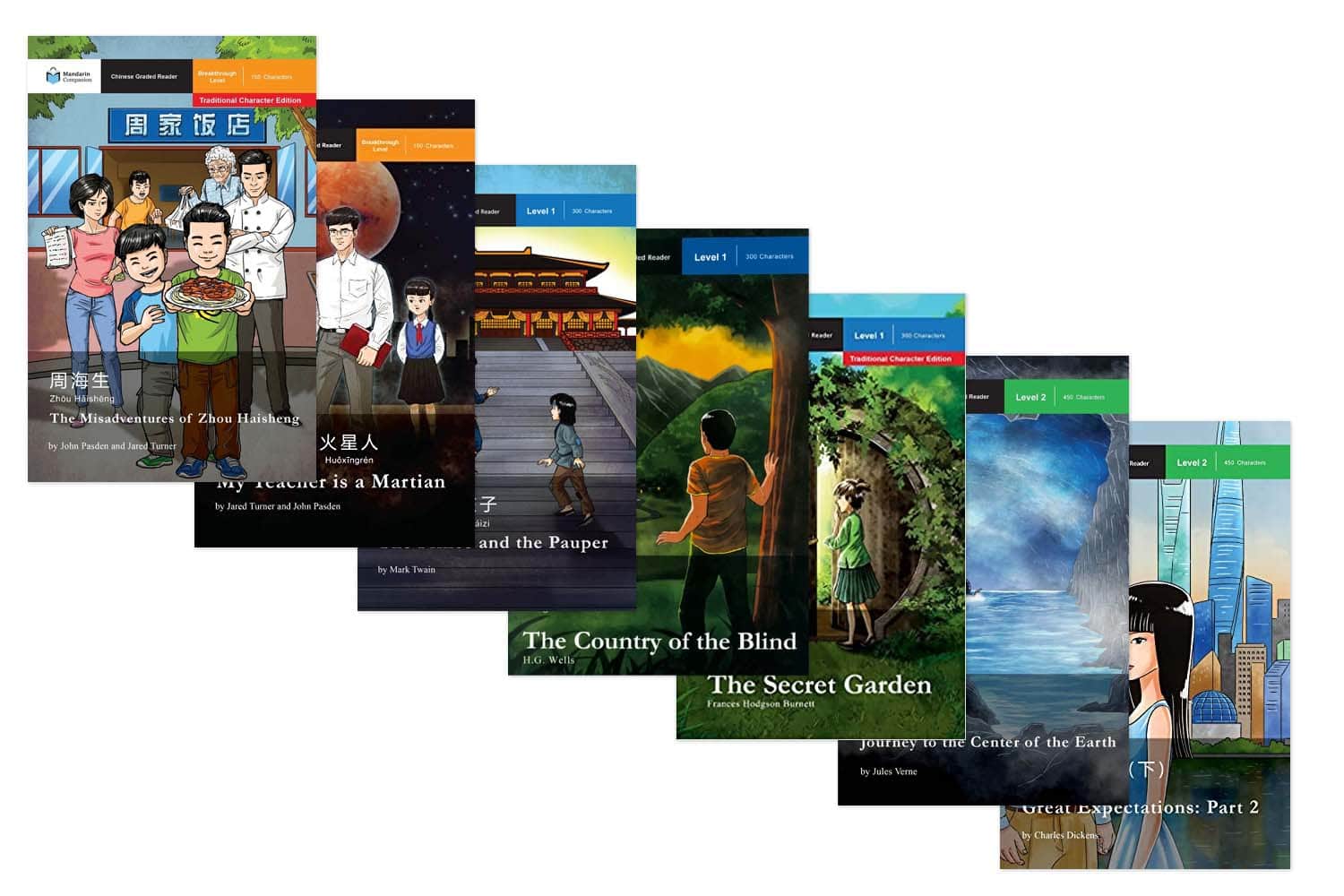 Not only are they properly graded Chinese readers, they're also fun stories, and long-content, with 40-to-80-page stories. It's fantastic for students to read such long content, as often it represents a milestone in learning Chinese language.
Like the Friends series above, non-HSK words are highlighted on the page with Pinyin and English. Mandarin Companion goes a bit further even, and also highlights difficult words from within the HSK level.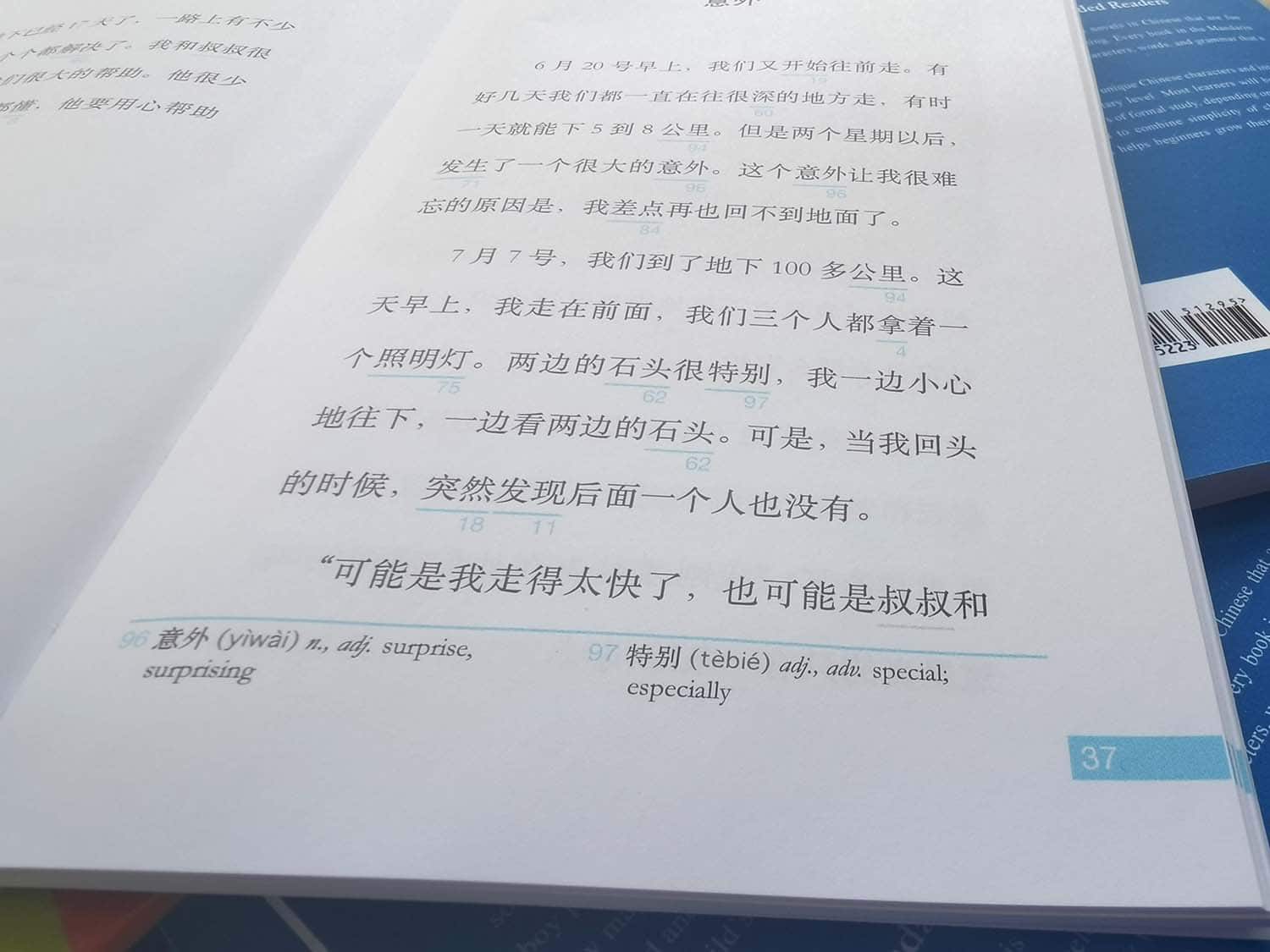 Chinese Breeze Graded Reader Series
These books are original stories or classic stories re-written by professional authors and annotated by Chinese teachers with vocabulary and structure notes.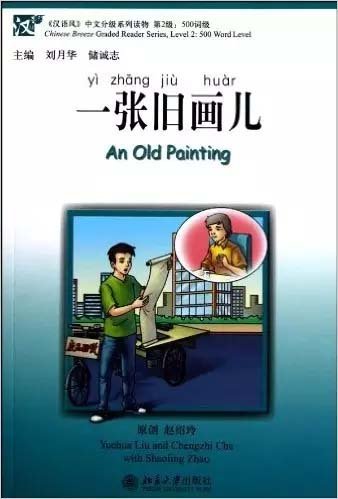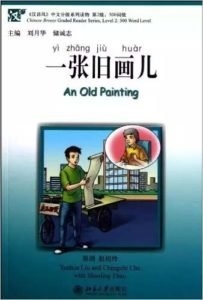 Level 1 uses a 300-word base. Level 2 uses a 500-word base and level 3 uses a 750-word base. These books are appropriate for beginner to low intermediate Chinese speakers. The stories are usually either mysteries, tales of romance, and stories based on news in China.
Graded Chinese Reader 500 words and 1000 words
This rather aptly named book is called 'Graded Chinese Reader'. Published in 2013 and 2016, these two books contain selected short novels from contemporary Chinese literature. Every word is marked with Pinyin, and structure is explained with concrete examples. The 500-word reader one is designed for HSK3 level students and 1000-word book for HSK4 level students.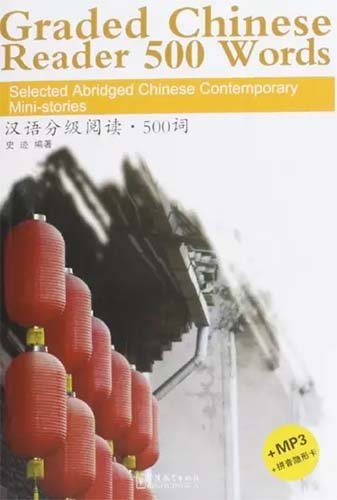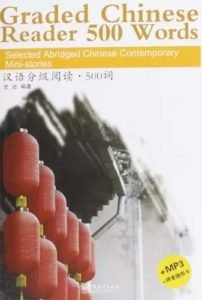 Digital graded Chinese readers
There are many apps for learning Chinese, but The Chairman's Bao and DuChinese are specifically designed as graded Chinese readers. DuChinese has short fictional stories, while The Chairman's Bao focuses mostly on news articles translated into graded Chinese.
The upside is that they also feature audio, so you can also improve your Chinese listening skills. The downside — for many Chinese language students — is that after a day of studying or working behind the computer — sometimes you just want a good old fashioned paper book.