If you want to improve your Chinese reading, reading Chinese books is a great way to achieve this! You can start reading from HSK1 for enjoyment, but reading some simple Chinese novels and books will really start making sense when you reach HSK3 or above. Let us see how reading can help you improve.
Why learn Chinese through literature?
Context from reading
Modern novels give you some real examples of how the Chinese language is used today. Textbooks don't always do this, because they are written in a simpler way for non-locals. Novels can also teach you how to express emotions, express ideas, or tell stories in Mandarin. You can also use the literature to find examples of real-life conversations between native Chinese speakers.
Even if you speak Chinese well, there is always more you can learn from reading Mandarin. A good Chinese novel will be simple and easy to understand, but it will also introduce you to new words. Reading books gives you the chance to learn vocabulary in the context of a story. This means you can see how words and phrases are connected in daily conversation. Reading modern Chinese novels will teach you all sorts of weird and wacky Chinese words (like '给力', which means 'awesome').
How to improve your Chinese by reading simple books
Make sure the level is right for you. You need to find a book that is not too difficult, but not too difficult. First, try to read two or three pages. If there are more than ten new words per page, it's best to choose an easier book. Reading should not become a boring 'dictionary exercise'. If you can understand the general meaning and only look for a few new words on each page, then this book may be your ideal choice.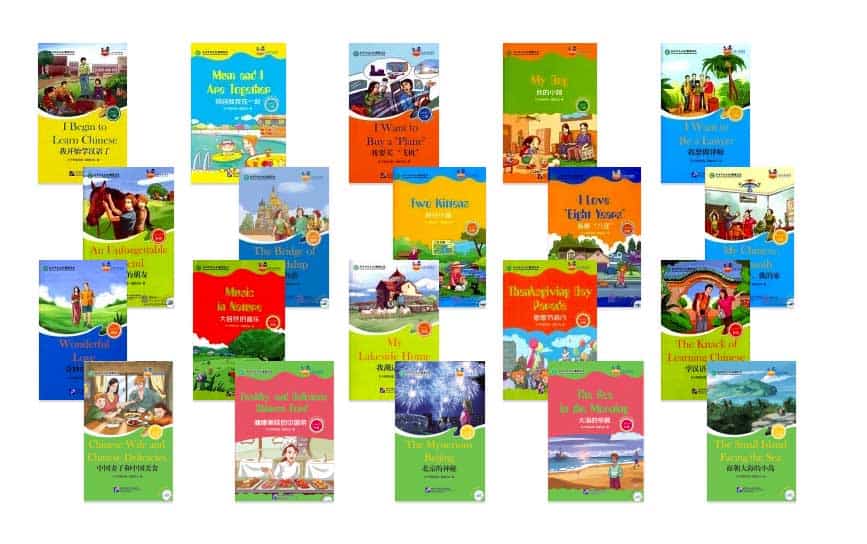 "Friends" is a set of Chinese graded readers for non-native Chinese students, which can be used both in and out of the class for readers of all ages. This book is written for Chinese learners at different levels. It includes abundant essays, talking about daily life, social life, and school life, etc. After reading this book, you can understand slightly complicated language materials on multiple topics used in different situations, pinpoint important facts and details, and grasp the structure of a text.
Other recommended Chinese books are 'Naughty Boy Maxiaotiao—淘气包马小跳 for students above HSK3, and
fairy tales written by Zheng Yuanjie (leaners under HSK3 could choose the pinyin version).
Or, watch the Chinese movie first! If you feel a little scared when reading the original novel in Chinese, please try watching a movie first. Now, many popular books have movie versions like "To Live", which is faithful to the original work"活着". Before you read these books, these contents will give you a basic understanding of the story. Watching movies is also a good habit to learn Chinese.
English-Chinese books
Try dual-language books. A dual-language book has the original Chinese text on one page and the translated version in your language on the other page. This means that if you don't understand all Chinese text, you can quickly refer to your own language. You can buy such books in local stores or online (Taobao), but the choices are always limited. In addition, you can buy the same book in Chinese and your language and compare the two.
Here's the book from Disney Pixar's Onwards in English and Chinese: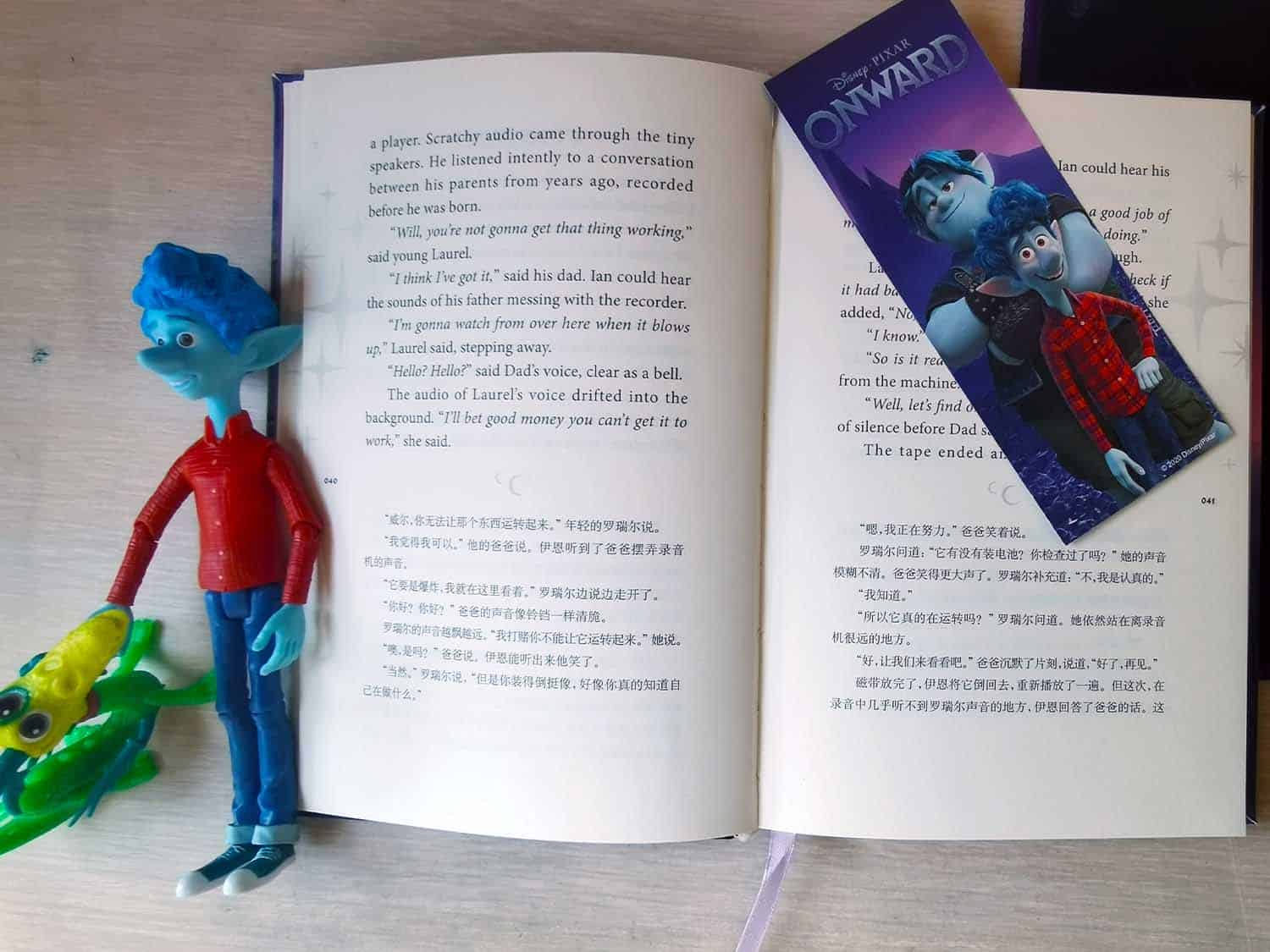 And Kate Atkinson's Life after Life;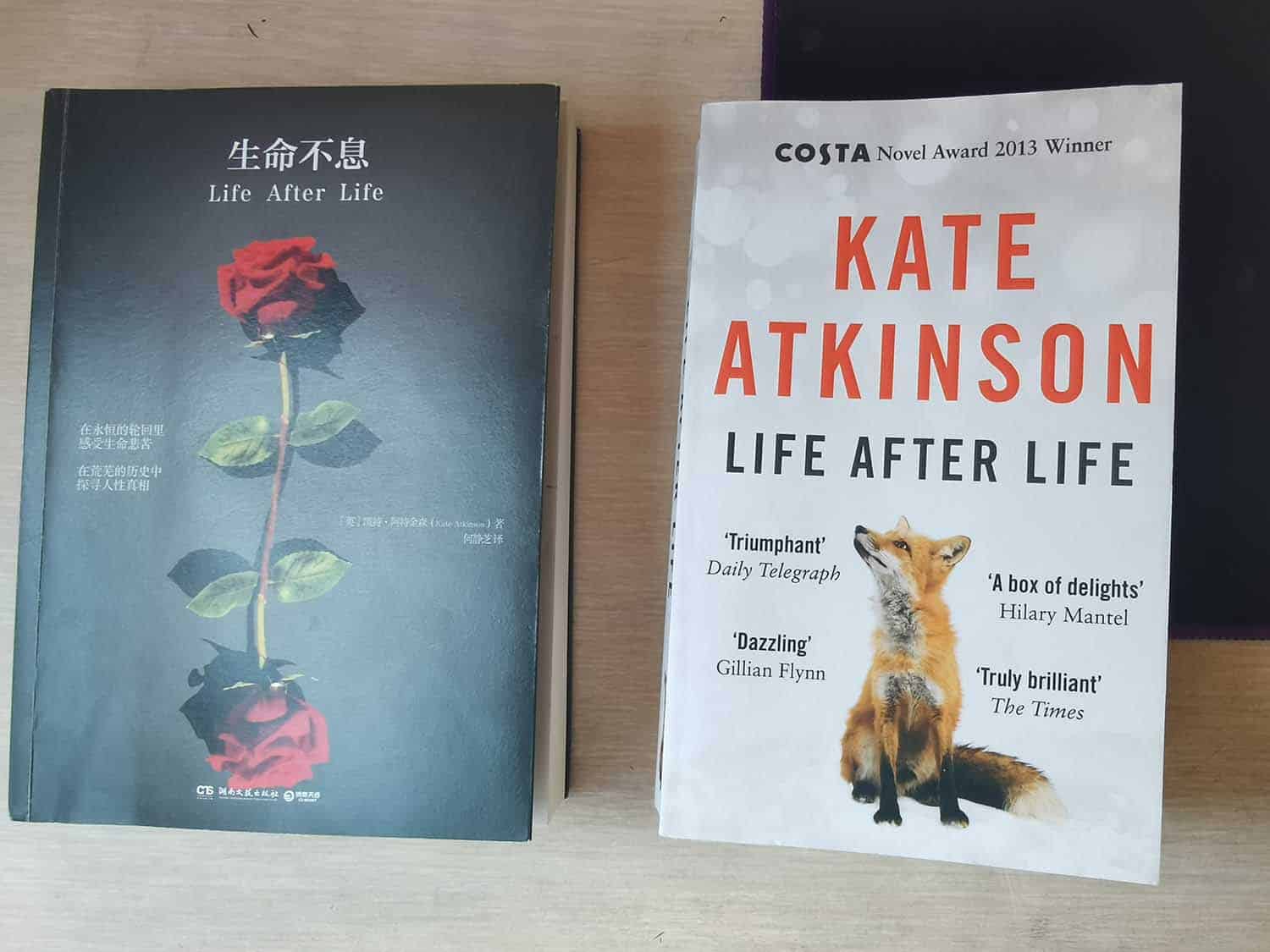 Ready, bookworms? Let's jump in!