Movies & series, especially those about modern daily life, are great Mandarin learning materials since plain language is used. Plus they'll also show you a more realistic picture of Chinese culture than you'd find in textbooks. Here's our recommendations for best Mandarin movies to learn Chinese.
Best movies for learning Chinese
Here's a list of our most recommended Chinese movies here — all movies worth watching, all spoken in clear 普通话 Putonghua.
Einstein and Einstein (狗十三), coming-of-age drama 2013
This movie is about a teenage girl who has a difficult relationship with her divorced parents. This underrated movie shows an insight into Chinese millennials and their parents, many Chinese people reviewed this movie with "This is my life as well". Plus, it's a really touching story.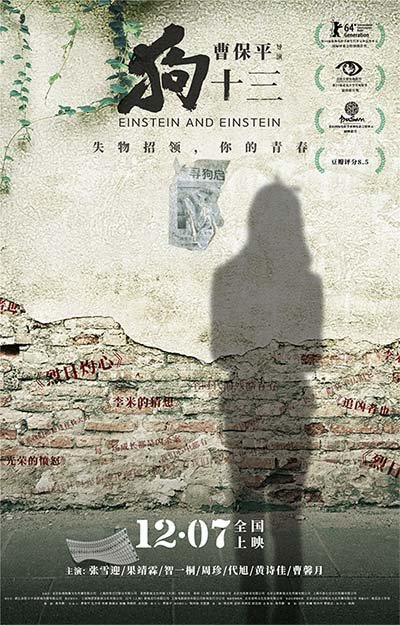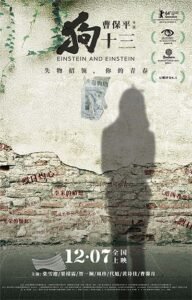 I am what I am (雄狮少年), animation 2021
A fantastic animation about the traditional lion dance (competition) in China, but also about leaving your hometown for the big city and leaving parents & friends behind. A story about persistence despite adversity, with beautiful animations.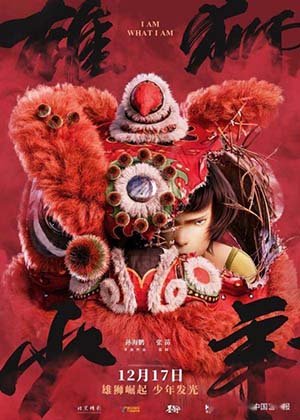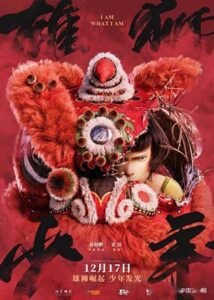 Raise the Red Lantern (大红灯笼高高挂), historical 1993
The thing with classic movies is they don't really age, and they stay relevant. This movie is one of the top Chinese movie classics, set during China's warlord era. A young woman in the 1920's is forced to give up her student life and become a concubine. As wife number four, she has to scheme for her husband's attention.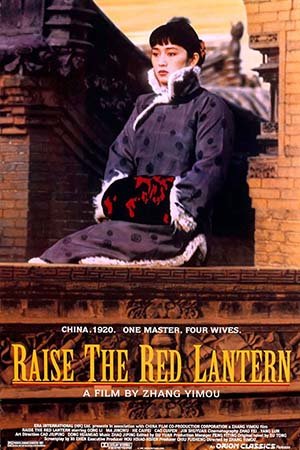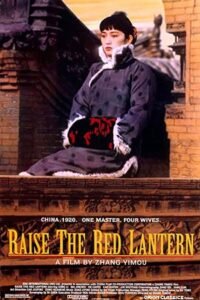 Lost on Journey (人在囧途), comedy 2010
This film depicts an amusing yet realistic portrayal of the issues prevalent in Chinese society, especially during Chun Yun (春运), literally translated as "Spring transportation". It all kicks off when Li Chenggong, a wealthy and arrogant businessman sits next to the first-time flyer Niu Geng…
Chungking Express (重庆森林), comedy drama 2008
Quentin Tarantino calls "Chungking Express" one of his favorite movies and you can see why. It's a kind of drama and comedy with some craziness. You can watch a trailer, but most of them capture absolutely nothing of the actual movie.
The movie takes place not in Chongqing but in the infamous Chungking Mansion of Hong Kong. Two cops each fall in love with very different women, leading to two very different love stories under the neon lights of Hong Kong.
Lust, Caution (色,戒), thriller 2007)
A famous movie but very NSFW! Lust, Caution is labeled as an "espionage erotic thriller", based on the 1979 book with the same name. A group of young Chinese Students plans to assassinate a government official collaborating with the Japanese. Their plan: have one of their students seduce him…
It's very different from typical Chinese vs Japanese war movies, as it's much more between two people rather than two armies. But again, very NSFW, especially if you're watching the Western un-edited version.
Mountains May Depart (山河故人), drama 2015
This Chinese movie takes place in Fenyang, in the Shanxi province. Shen Tao has two options to marry: her best friend or an aspiring entrepreneur. She chooses the latter, and we see how in flash-forwards her life proceeds and how the family grows apart. The movie competed for the Palme d'Or at the 2015 Cannes Film Festival, and was shown at the 2015 Toronto International Film Festival.
The Road Home (我的父亲母亲), romantic drama 2000
In this beautiful sad movie by Zhang Yimou, a man goes back to his village for his father's funeral. Back home, he retells the story of how his parents met: a love story of how a farmer girl falls for the new teacher from out of town. The Road Home, is part drama, part romance, and part Chinese history.
Eat Drink Man Woman (飲食男女), drama 1994
It's a slow movie, a comedy-drama movie but actually not that much happens. It's just really nice and comfortable to watch. The title of the movie is a quote from the Book of Rites, one of the Confucian classics, referring to the most basic human desires — and you'll not just practice your Chinese language, but also get an insight into Chinese culture (and Chinese food). The film received the Asia Pacific Film Festival Award for Best Film, and an Academy Award Nomination for Best Foreign Language Film.
Shower (洗澡), comedy 1993
A rich businessman from Beijing who looks down on the working-class is forced to reconnect with his elderly father and mentally challenged younger brother, who together run a public bathhouse. In doing so, 'Shower' offers both a funny and touching movie, as well as a slice of a fading Beijing.
Coffee or tea (一点就到家), comedy 2020
Three young guys with very different personalities return from living in a big Chinese city to live in their tiny village in Yunnan, which is an area famous for its tea production. Of course, stuff happens; the guys end up on a detour, and start a business together in the countryside. They're hugely out of place, trying to grow coffee beans. Watch this tale about sincerity, openness, and an absurd yet pure entrepreneurial journey in rural China.
Farewell my concubine (霸王别姬), 1993 historical drama
This is another landmark Chinese movie, telling about the lives of two lifelong friends, set in 1950. The two are Peking opera actors, one plays the male, one plays the female, but this balance is disturbed when one marries. It was the first Chinese-language film to win the prestigious Palme d'Or at the Cannes Film Festival.
Black Coal, Thin Ice (白日焰火) 2014 thriller
The Chinese name of this (白日焰火; Bai Ri Yan Huo) means "Daylight Fireworks") is a 2014 Chinese thriller film, won the Golden Bear award at the Berlin International Film Festival. The story takes place in a northern Chinese factory town in around 1999, and it's dark and thrilling, which may be just the thing you're looking for.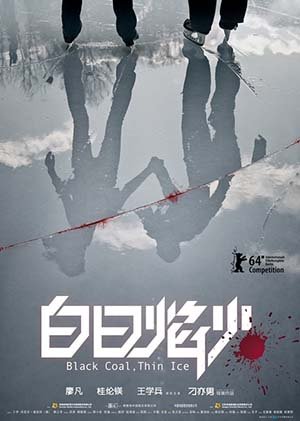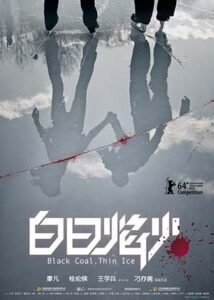 Detective China Town 3, 2021 (唐人街探案 3)
This movie gets low ratings on IMDb, but it was a huge hit in China. Maybe you need to be able to understand Mandarin, or maybe you need a special kind of humor. But we definitely recommend this movie, not just for learning Mandarin, but also because it's a high-quality production. Even though the movie takes place in Tokyo, most is spoken in Mandarin. Often at quite a high speed, so it's great for your listening ability.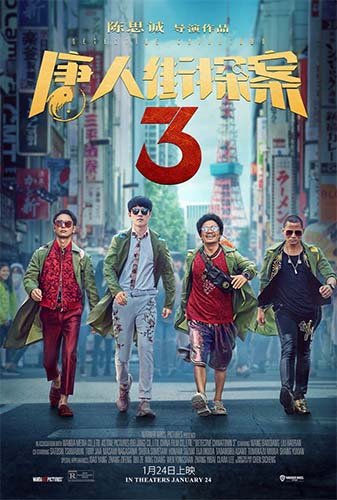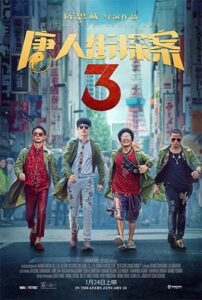 Wish Dragon, 2021 (许愿神龙)
This movie is out both in English and Chinese, so make sure you have the Mandarin one! We put this movie also on our list for Chinese movies for kids, because it's so fantastic for both children & adult. The animations are bright and crisp, the movie is only one-and-a-half hour, it's fast and inspiring too, with plenty of Chinese elements, from family pressure for good grades & marriage, as well as money struggles..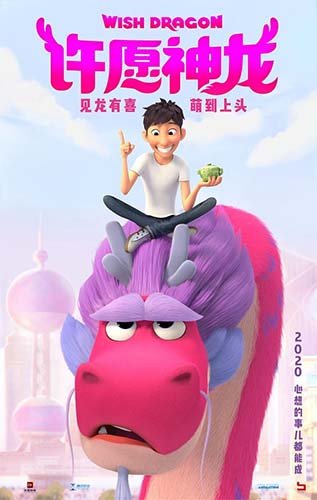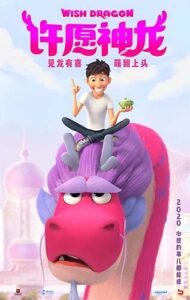 Hi, Mom, 2021 (你好,李焕英)
This is reviewed with "tears flow" by Variety. The story is both funny as well as touching: a girl travels back in time to meet her mom, and themes are family love and filial piety in a Chinese context. And this movie also has high scores on IMDb, something rare for Chinese movies, even if they're super good.
Sisters, 2021 (我的姐姐)
Keeping up with the family theme, another big movie from 2021 is 'Sisters', about an orphaned girl who should faces the challenge of choosing her own fortune in life, or raising her younger brother, who is initially a huge burden to her. The pace is low but it's a tear quencher, this already becomes clear in the trailer.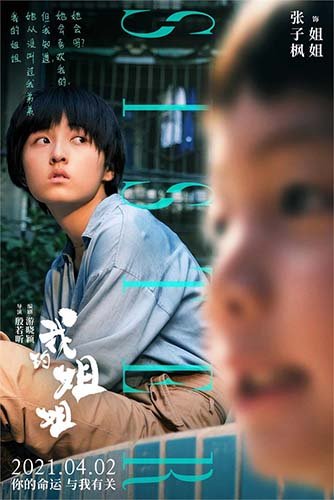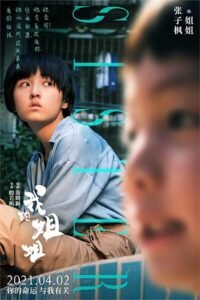 Upcoming Summer, 2021 (盛夏未来)
This movie is also on Netflix. The movie is about a downbeat girl who failed the super important college entry exam (高考), who then meets a popular young guy. They then find their place in the world, together, all in one summer.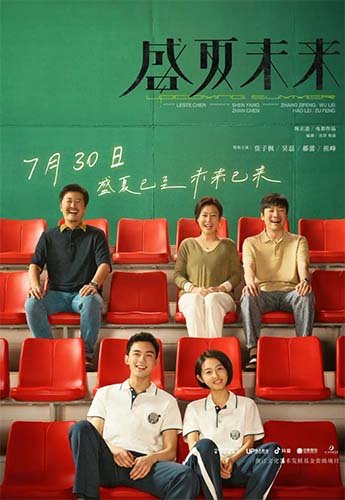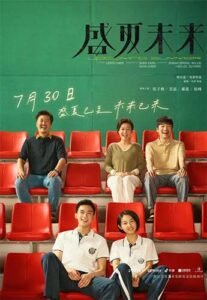 Love Will Tear Us Apart, 2021 (我要我们在一起)
Another romantic drama movie is 'Love will tear is apart'. Ten years ago, Lu Qinyang confessed his love for Ling Yiyao in front of the whole school. He promised to marry her in the future and never regret it. This movie shows you the life of migration workers, sometimes far away from their loved ones, as well as marriage pressure from parents to find a suitable partner. We're not crying, you're crying.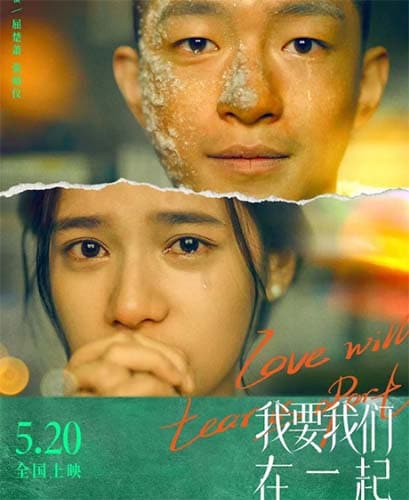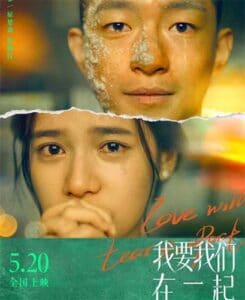 The Battle at Lake Changjin, 2021 (长津湖)
If you don't like war movies, do not watch this one, because it's almost three hours long. But it's refreshing to see the U.S. army as the bad guys, right? It is very patriotic, in a way we're used to American war movies. The spoken Mandarin is easy to understand and you get an insight into both the Korean War, as well as the situation in Beijing.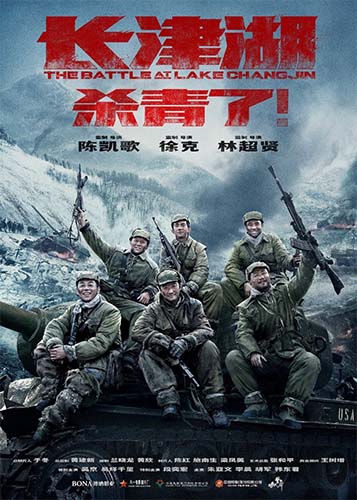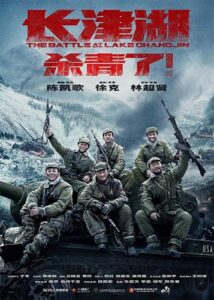 The Eight Hundred, 2020 (八佰)
Based on the 1937 Battle of Songhu in Shanghai, this film tells the story of a reinforced battalion of the 524th Regiment of the 88th Division of the 3rd War Zone of the Chinese National Revolutionary Army, known as the "Eight Hundred Strong Soldiers", who held the Sihang Warehouse on the banks of the Suzhou River in Shanghai, who blocked the Japanese army.
My People My Homeland, 2020 (我和我的家乡)
The film 《My People My Homeland》continues the collective Chinese movies of 《My People My Country》, directed by five directors, and tells the stories of hometowns that take place in five major regions in China: East, West, North, South, and Central. These five stories are about insurance, rural tourism, education, helping farmers, and poverty alleviation, focusing on the stories of ordinary people and bringing out the favorable policies of the country. All of course in Mandarin Chinese.
Leap, 2020 (夺冠)
This Chinese movie follows the Chinese female volleyball team during the 2008 Beijing Olympic Games. The team had won several championships in the 1980s, but dire decades followers. Here's the story of the team's way back up to success, spearheaded by coach Lang Ping wearing her gold-rimmed glasses.
Coffee or tea, 2020 (一点就到家)
Three young guys with very different personalities return from living in a big Chinese city to live in their tiny village in Yunnan. Of course, stuff happens; the guys end up on a detour, and start a business together in the countryside. They're hugely out of place. Watch this tale about sincerity, openness, and an absurd yet pure entrepreneurial journey in rural China.
Shock Wave 2, 2020 (拆弹专家2)
The film tells the story of the evil organization "Resurrection Society" to cause terrorist attacks in Hong Kong. Former bomb disposal expert Pan Chengfeng is being suspected of being involved in a bombing case by the police, and as the plot thickens, he can only set himself free by finding out the truth of the matter.
A Little Red Flower, 2020 (送你一朵小红花)
A Chinese boy with cancer, Wei Yihang, who claims to be able to "see the future", meets a girl with cancer, Ma Xiaoyuan. The film revolves around two sets of life trajectories of two families fighting against cancer, telling a warm and realistic story, thinking and facing the ultimate problem that every ordinary person faces – imagining that death may come at any time, the only thing we have to do is to love and cherish each other.
Crouching Tiger, Hidden Dragon (卧虎藏龙), 2000
This movie belongs to the 'wuxia' genre, Chinese martial arts movies. And most aren't very very good, they're just OK. But this one is fantastic, having won more than 40 awards, including the Oscar for Best Picture, and has been labeled as the most influential martial arts movie of all time.
The film is in Chinese and runs about two hours long. Sit back and relax as warriors battle it out in the forests of the Zhejiang province in China.
Dying to survive (我不是药神), comedy-drama 2018
The biggest Chinese movie of 2018 was supposed to be the fantasy film Asura, with a budget of more than $100M, but it was the low-budget movie 'Dying to Survive' (我不是药神) that took all the headlines and visitors. It even caused the foreign press to write about it.
GoEast's Sophia: "The movie is based on a true story and became a hot topic everywhere in China, online and offline. It also got super high scores on platforms like Douban. It is about love and loss, law and morality, and money."
The movie touches on China's societal issues, in a story about a pharmacy owner begins to sell cheap medicine to help cancer patients who cannot afford the expensive patented one.
Mulan (花木兰), animation 1998
Disney's Mulan came out in 1998, based on the Chinese legend of Hua Mulan (花木蘭). The movie was a hit in many countries, but wasn't received too well in China, with too much of an American touches for their liking. But, it's available in Mandarin as well! And for many Chinese learners, it's a great Chinese movie to watch.
GoEast's Emily: "For me, what stands out is Mulan's stereotypical look of Asian beauty, combined with the typical American humor. But the movie did move me. It combines good storytelling with imagination, and taught me about Chinese history, culture and geography as well. And of course a female hero is always an inspiration to me."
GoEast's Jaap: "I saw this movie in the Netherlands many years ago, before I even had the idea of moving to China. It was just another Disney movie then — but now it's fascinating to see again, after having lived in China for over a year."
The Wedding Banquet (喜宴), romantic comedy 1993
Another Ang Lee movie (like "Eat Drink Man Woman", "Crouching Tiger, Hidden Dragon", and "Lust, Caution"), this time about a gay man who has a perfect life, until his parents demand him to marry. It shows the typical Chinese culture of parents wanting their offspring to marry and reproduce. But what should the protagonist do? He finds a woman who agrees to a cover-up, but will it work?
A Touch of Sin (天注定), action 2013
This movie is something special. It's four short tales of violence based on real stories of present-day China. Have you ever felt like lashing out? These people did… It's almost a tribute to the nature of violence. The movie is mostly in Mandarin and Cantonese (mixture), so add some subtitles to watching it.
Four Springs (四个春天), documentary 2017
This film is directed by Qingyi Lu about his parents, an older couple living in Dushan. Through a combination of home videos, the movie follows the family for Spring Festival over four years and is described as a "love letter" from the director to his parents. A beautiful documentary about rural China.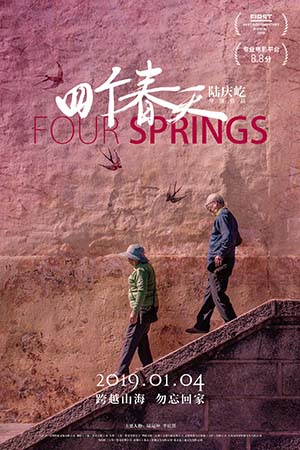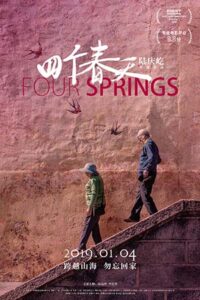 Café. Waiting. Love (等一个人咖啡), romantic comedy 2014
This Chinese movie tells the story of a university freshman and a professional coffee maker. It takes place mostly in a cafe. Plotwise, it's a very simple story with an unknown yet great cast. It'll be sweet, we promise, despite it being about coffee.
Lost in Russia (囧妈), comedy 2020
Like many movies in this list, this Chinese movie is about the relationship between a child and his parent, and about what it means to be a good son, as well as what it means to be a good mother. A son and his mother, board a train, and they both change along the way.
The Road Home (我的父亲母亲), drama 1999
In this beautiful sad movie, by Zhang Yimou, a man goes back to his village for his father's funeral. Back home, he retells the story of how his parents met: a love story of how a farmer girl falls for the new teacher from out of town. The Road Home, is part drama, part romance, and part Chinese history.
Suzhou River (苏州河), arthouse 2000
This movie is about a tragic love story that takes place around Shanghai at the turn of the millennium. It's fantastic to see the city over two decades ago, with a hugely different skyline, people wearing different clothes, different cars and (almost) no mobile phones yet. And perhaps the story is in typical arthouse style something you need to feel, rather than understand.
Yellow Earth (黄土地), drama 1984
It's an old story yet ever new. A young girl from a village breaks with traditions and wants freedom, and sets out on a journey, accompanying a soldier from the Communist army. There's not that much talking, and most of the dialogue is done through images. It's a classical film, at the Hong Kong Film Awards of 2005 listed as the 4th best Chinese movie of all time.
The Equation of Love and Death (李米的猜想), drama 2008
Li Mi is a taxi driver in Kunming, who wants to find her missing boyfriend. Will she? There's extortion, a kidnapping, and mistakes along the way, in a film that won the 2008 Altadis New Directors Award at the 2008 San Sebastian International Film Festival.
Last Train Home (归途列车), documentary 2009
For many Chinese people who leave their family and go to a faraway place to work so they can make more money, Spring Festival may be the only time of year that they can go home and see their family. The movie 归途列车 (Last Train Home) documents the struggles of one family of migrant workers from a remote mountain area of Sichuan Province in 2006-2008 as they return home with hundreds of millions of other workers for their annual family reunion.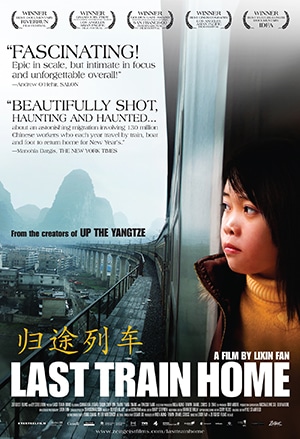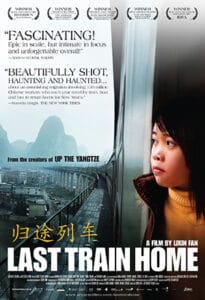 A Chinese Ghost Story (倩女幽魂), comedy 1987
This movie shows a bit its age, but if you're looking for a weird yet funny 'romantic drama-comedy horror' movie (in clear Mandarin) then this one will do the trick.
GoEast's Lynn: "I watched this movie several times when I was young, on TV as well as on DVD. I felt that the ghost was very very very scary. Even today I'm scared of him, but I still watch it – that makes me brave, right?! The main actor, Zhang Guorong, was very famous, and everyone called him "Gege". The actress is Wang Zuxian, the goddess in the minds of many boys.
GoEast's Rex: "This movie is an unforgettable part of my childhood. In the North East of China, where I'm from, Hong Kong movies were very popular in the 80s and 90s, so TV stations broadcasted them repeatedly to sell more ads, so I watched this movie many times. It has everything: an idealistic scholar, a romantic girl, a forthright swordsman. With my childhood friends, we all had different views on the movie, but everyone would agree they'd love to meet a Xiaoqian, the heroine in the story."
Bonus: Myth of Love (爱情神话), romantic comedy 2021
This movie is spoken not in Mandarin but in the Shanghai dialect. So you'll probably need some subtitles. It shows life in Shanghai, marriage, love, in a movie that's received well by foreigners as Chinese alike. This movie is sometimes listed as "B is busy".
Mandarin series on Netflix
Modern series (当代)
Meteor Garden (流星花园) 2018 (Cute & widely recommended)
Find Yourself (下一站是幸福) 2020
Well-Intended Love (奈何老板要娶我) 2019
Accidentally in Love (惹上冷殿下) 2018
Costume, novel drama (古装)
The Untamed (陈情令) 2019
Three Lives, Three Worlds, The Pillow Book (三生三世枕上书) 2012
Once Upon a Time in Lingjian Mountain (从前有座灵剑山) 2019
The Rise of Phoenixes (天盛长歌) 2018
Action, suspense (动作)
The Disguiser (伪装者) 2015
Tientsin Mystic (河神) 2017
Day and Night (白夜追凶) 2017 (recommended)
Ip Man 4 (叶问4) 2019

Mandarin movies on Netflix
Chinese language Romantic comedy & drama (浪漫喜剧和戏剧)
Us and Them (后来的我们) 2018 (Great ratings)
This Is Not What I Expected (喜欢你) 2017
Finding Mr. Right (北京遇上西雅图) 2013
Ash Is Purest White (江湖儿女) 2018
I Am Not Madame Bovary (我不是潘金莲) 2016, comedy
Upcoming Summer, 2021 (盛夏未来)
Mandarin action movies (动作片):
Animal World (动物世界) 2018
Operation Mekong (湄公河行动) 2016
Railroad Tigers (铁道飞虎) 2016 (Recommended for beginners)
Chinese Fantasy & sci-fi (幻想与科幻)
The Monkey King 2 (西游记之孙悟空三打白骨精), 2016
The Mermaid (美人鱼) 2016
The Wandering Earth (流浪地球) 2019
Historical series in Chinese language (历史)
Curse of the Golden Flower (满城尽带黄金甲) 2006 (Oscar nomination)
Coming Home (归来) 2014
God of War (荡寇风云) 2017

---
Chinese TV shows to help you learn Mandarin
If your Chinese is already at an intermediate (HSK4+) level but you're still having trouble engaging in a natural conversation, then you should probably start watching a 电视剧 (diànshìjù: soap opera). Watching Chinese TV series and shows is undoubtedly the easiest way to improve your Chinese listening skills. Here we have some handpicked Chinese TV shows to help you learn Mandarin. Don't worry if you can't understand everything at first, it will become easier with time. Just sit back, relax and feel the magic of 电视剧 working on your brain.
Chinese TV series, especially those focusing on modern daily life, are good Mandarin learning materials since plain language is used. In addition to improving your language, they also present you with a more authentic picture of Chinese culture than those from textbooks.
So here are some suggestions to search for on Bilibi or Iqiyi, or even on YouTube.
A love for Separation
小别离 Xiǎo Biélí
Language Level: ★★★☆☆
Recommend: ★★★★★
Find it on: Bilibili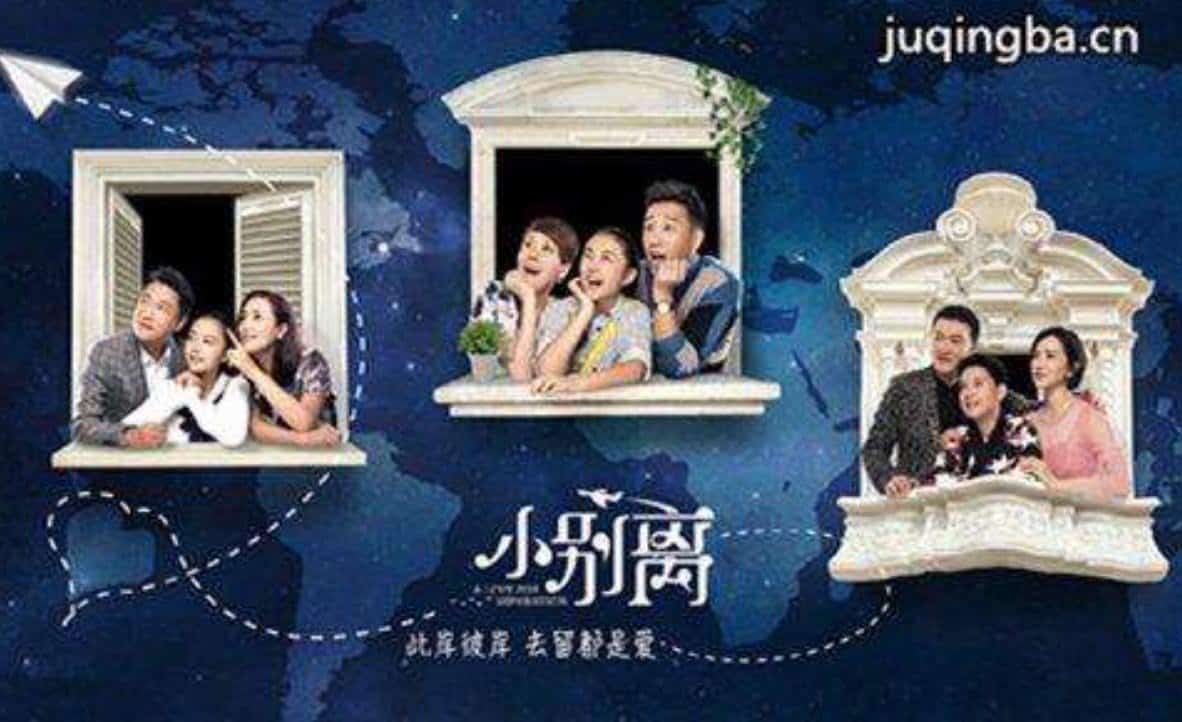 Nowadays in China, more and more middle/high school students are going abroad for education. But going abroad at such a young age is no easy thing for families in China, mentally and physically. This TV series is about three different families facing the same choice, to go or not to go abroad. Going through their stories, you can understand more about the real lives of people from different social status in China.
A little Reunion TV show
小欢喜 Xiǎo Huānxǐ
Language Level: ★★★☆☆
Recommend: ★★★★★
Find it on: Bilibili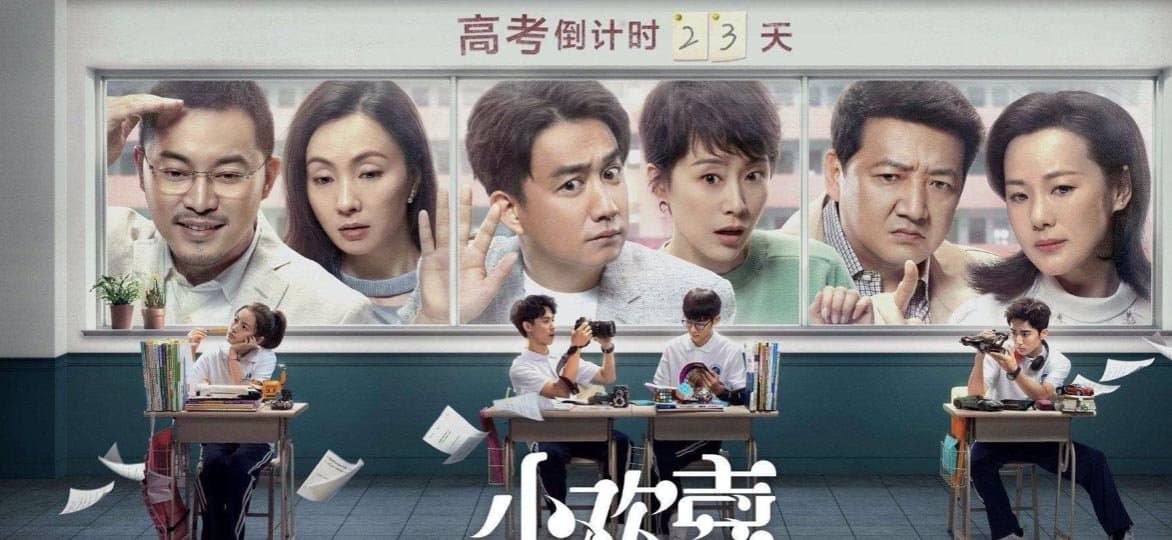 Similar to Xiǎo Biélí, Xiǎo Huānxǐ is also focusing on Chinese education. But this one is more on those who didn't choose to go abroad, aka, the ones who have to strive for a better future life. Under the huge pressure from the Gāokǎo (college entrance examination), many things are different from western culture, such as that students are not allowed to have relationships and that GPA is everything.
Although TV series are good materials, they are long and addictive. Sometimes, we want something easy and fun. In this case, cartoons can be a good alternative.
Peppa Pig in Chinese
小猪佩琦
Language Level: ★★☆☆☆
Recommend: ★★★★★
Find it on: Iqiyi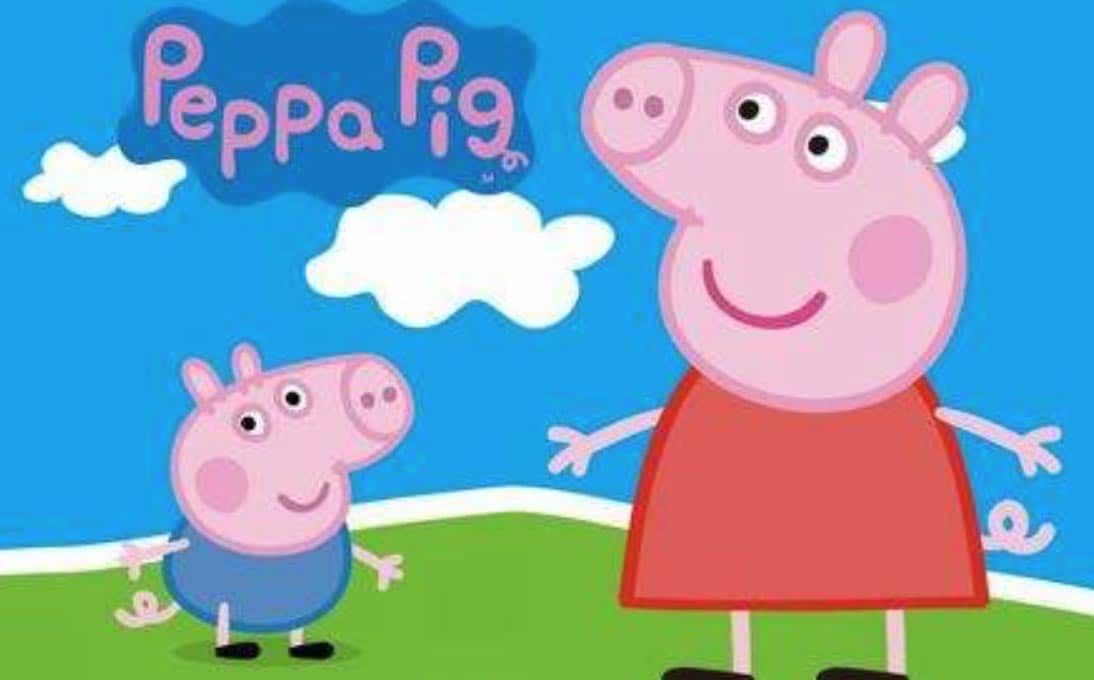 Peppa Pig is a cartoon from the UK, but also quite popular in China. Luckily, we have it dubbed in Chinese as well. It has really short episodes so it would be handy to focus on one episode per day. Also, the storyline in each episode is easy to follow, thus, providing you with better contexts to understand and learn new words.
Romance in the Rain
情深深雨蒙蒙 qíng shēnshēn yǔ méngméng
Language Level: ★★★☆☆
Recommend: ★★★★☆
Find it on: YouTube
Set in 1930's Shanghai, this kitsch romantic Chinese TV show is about the young daughter of a general's estranged first wife. Almost everybody I have met has watched it, and in 2001 it was one of the most popular 电视剧 in China! However, don't tell anybody you're watching it until you're finished, or they might accidentally let out a 剧透 (jùtòu: spoiler).
https://www.youtube.com/watch?v=XncZ-2FGPNY
Let's get married
咱们结婚吧zánmen jiéhūn ba
Language Level: ★★★★☆
Recommend: ★★★★☆
Two 阿姨 (āyí: aunty) strive to find their unmarried adult children a partner before it's too late, but are their high standards unrealistic? I'm not a huge fan of modern romantic dramas, but this one made me lol.
Rookie Agent Rouge
胭脂yānzhi
Language Level: ★★★★☆
Recommend: ★★★★★
Find it on: YouTube
This drama is pretty good, despite the terribly translated English name. This wartime epic follows the journey of two best friends, one an amateur spy and the other a rich general's daughter. Things get messed up really quickly. A big step up in quality from most other dramas, but way more challenging to understand because of the plot twists, cryptic messages and double-crosses.
https://www.youtube.com/watch?v=sn_Xwwz5-BQ
---
Other series mentioned by our students are '爸爸去哪儿', and on Netflix 'Meteor Garden', 'Accidentally in Love', 'Love 020', and 'Well-intended love'. So that's our recommendations for Chinese TV shows to help you learn Mandarin!
---
More videos but shorter ones? Head to our YouTube channel!
Other recommended viewing (on Netflix):
Clashes of culture give rise to great stories, as well as conflict. The documentary American Factory (美国工厂) tells such a story, a dreary yet hopeful one — all around the metaphor of manufacturing glass.
As a Mandarin student, you've probably experienced lots of culture clashes in China, both interesting and confusing, sometimes upsetting. Now imagine a Chinese businessman buying an American factory in Ohio, with Chinese and Americans working alongside, making car glass. Are the Americans lazy and unproductive? Are the Chinese out of place?
The differences between American and Chinese working standards instantly become obvious — upsetting as well as comical. The Chinese are used to working 6 or 7 days a week, sleeping in dormitories, and seeing their children perhaps once a year. Meanwhile, the Americans are trying to work in a union and demand safer working conditions. How does the Chinese factory owner respond?
Trailer:
The documentary features lots of spoken Mandarin, so it's a great chance to practice your Chinese listening too. It was released in 2019 and was produced by Barack and Michelle Obama's production company, Higher Ground Productions, and won an Academy Award for Best Documentary Feature.