Movies & series, especially those about modern daily life, are great Mandarin learning materials since plain language is used. Plus they'll also show you a more realistic picture of Chinese culture than you'd find in textbooks. Here's our recommendations for best Mandarin movies to learn Chinese.
Best movies for learning Chinese
Although the worldwide movie industry has been greatly affected by covid-19 (the new James Bond has been delayed three times) — some great movies were released in China, some of which are also good learning materials for Mandarin learners. Here's a list of movies from 2020 worth watching. These movies are all spoken in clear 普通话 Putonghua Mandarin Chinese language. You don't need to watch part 1 and 2 because the stories are not connected.
Detective China Town 3, 2021 (唐人街探案 3)
This movie gets low ratings on IMDb, but it was a huge hit in China. Maybe you need to be able to understand Mandarin, or maybe you need a special kind of humor. But we definitely recommend this movie, not just for learning Mandarin, but also because it's a high-quality production. Even though the movie takes place in Tokyo, most is spoken in Mandarin. Often at quite a high speed, so it's great for your listening ability.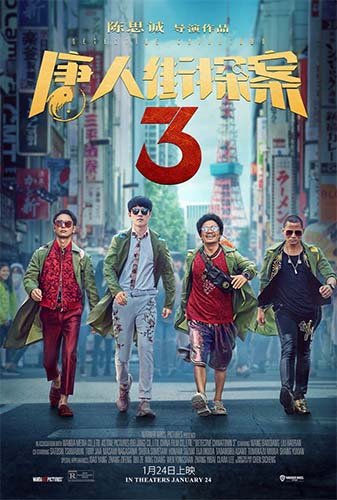 Wish Dragon, 2021 (许愿神龙)
This movie is out both in English and Chinese, so make sure you have the Mandarin one! We put this movie also on our list for Chinese movies for kids, because it's so fantastic for both children & adult. The animations are bright and crisp, the movie is only one-and-a-half hour, it's fast and inspiring too, with plenty of Chinese elements, from family pressure for good grades & marriage, as well as money struggles..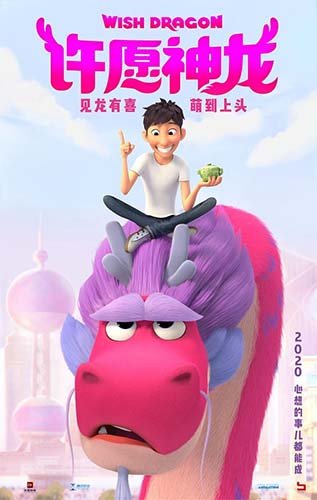 Hi, Mom, 2021 (你好,李焕英)
This is reviewed with "tears flow" by Variety. The story is both funny as well as touching: a girl travels back in time to meet her mom, and themes are family love and filial piety in a Chinese context. And this movie also has high scores on IMDb, something rare for Chinese movies, even if they're super good.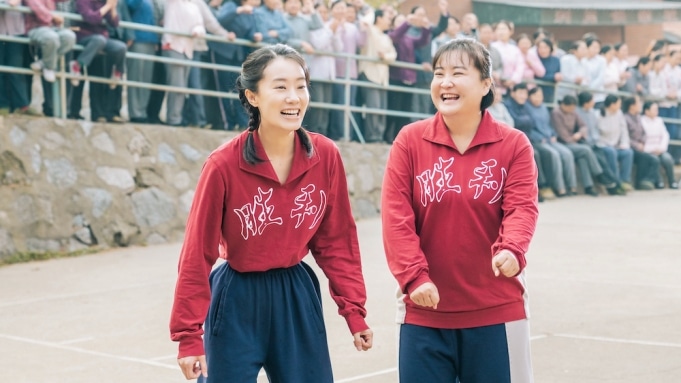 Sisters, 2021 (我的姐姐)
Keeping up with the family theme, another big movie from 2021 is 'Sisters', about an orphaned girl who should faces the challenge of choosing her own fortune in life, or raising her younger brother, who is initially a huge burden to her. The pace is low but it's a tear quencher, this already becomes clear in the trailer.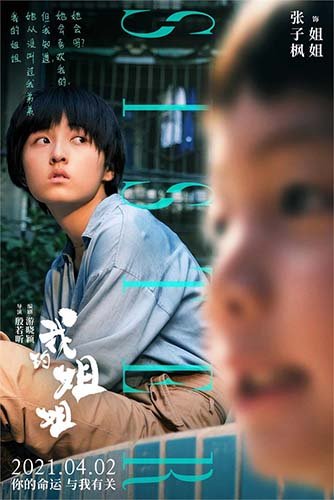 Chinese Doctors, 2021 (中国医生)
Some people were touched to tears by this movie, others felt it was toooooo much. There's plenty of tearjerkers in the movie about the response from these heroes against covid-19 in Wuhan, but aside from that, it's all in Mandarin, so it's great learning material.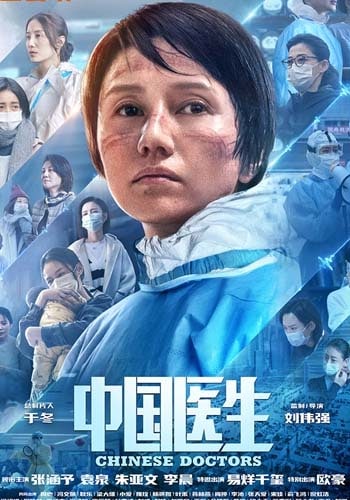 Upcoming Summer, 2021 (盛夏未来)
This movie is also on Netflix. The movie is about a downbeat girl who failed the super important college entry exam (高考), who then meets a popular young guy. They then find their place in the world, together, all in one summer.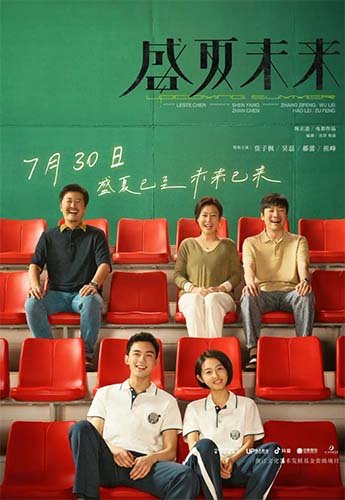 My Love, 2021 (你的婚礼)
If you are looking for the typical romantic comedy to teach you Mandarin Chinese, look no further. There are kisses, tears, rings, and romantic piano music. All in clear Mandarin.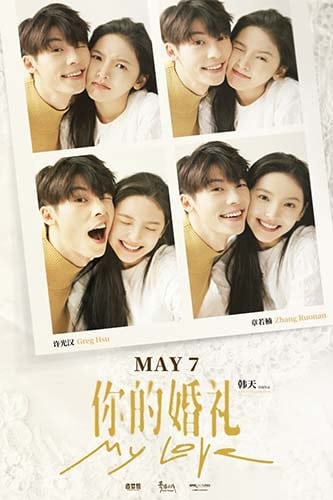 Love Will Tear Us Apart, 2021 (我要我们在一起)
Another romantic drama movie is 'Love will tear is apart'. Ten years ago, Lu Qinyang confessed his love for Ling Yiyao in front of the whole school. He promised to marry her in the future and never regret it. This movie shows you the life of migration workers, sometimes far away from their loved ones, as well as marriage pressure from parents to find a suitable partner. We're not crying, you're crying.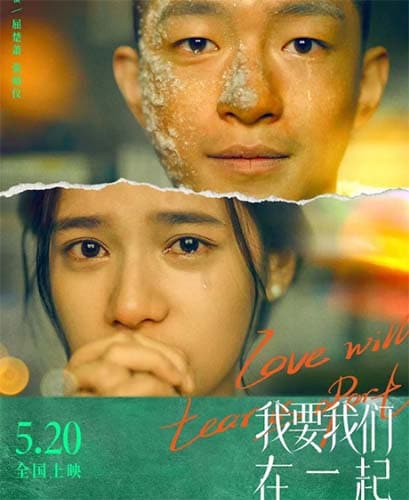 The Battle at Lake Changjin, 2021 (长津湖)
If you don't like war movies, do not watch this one, because it's almost three hours long. But it's refreshing to see the U.S. army as the bad guys, right? It is very patriotic, in a way we're used to American war movies. The spoken Mandarin is easy to understand and you get an insight into both the Korean War, as well as the situation in Beijing.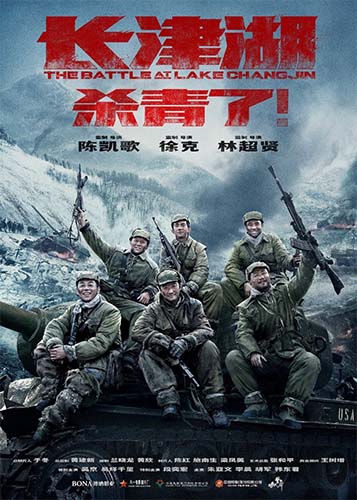 The Eight Hundred, 2020 (八佰)
Based on the 1937 Battle of Songhu in Shanghai, this film tells the story of a reinforced battalion of the 524th Regiment of the 88th Division of the 3rd War Zone of the Chinese National Revolutionary Army, known as the "Eight Hundred Strong Soldiers", who held the Sihang Warehouse on the banks of the Suzhou River in Shanghai, who blocked the Japanese army.

My People My Homeland, 2020 (我和我的家乡)
The film 《My People My Homeland》continues the collective Chinese movies of 《My People My Country》, directed by five directors, and tells the stories of hometowns that take place in five major regions in China: East, West, North, South, and Central. These five stories are about insurance, rural tourism, education, helping farmers, and poverty alleviation, focusing on the stories of ordinary people and bringing out the favorable policies of the country. All of course in Mandarin Chinese.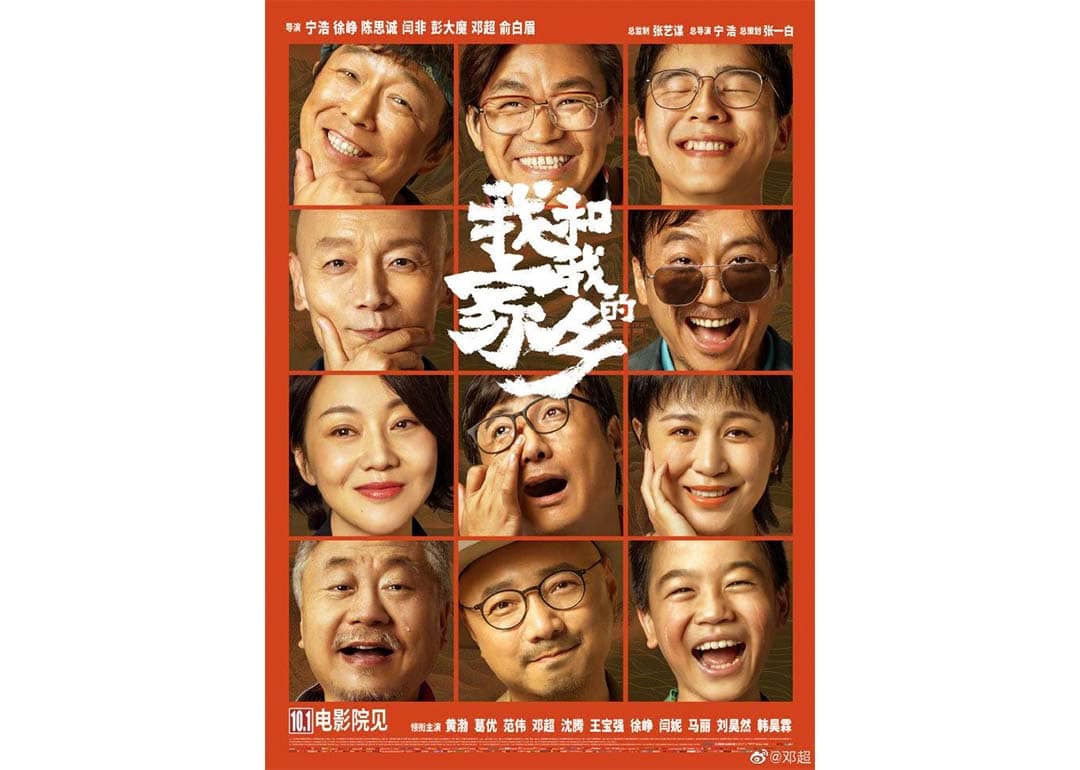 Duo Guan/Leap, 2020 (夺冠)
This Chinese movie follows the Chinese female volleyball team during the 2008 Beijing Olympic Games. The team had won several championships in the 1980s, but dire decades followers. Here's the story of the team's way back up to success, spearheaded by coach Lang Ping wearing her gold-rimmed glasses.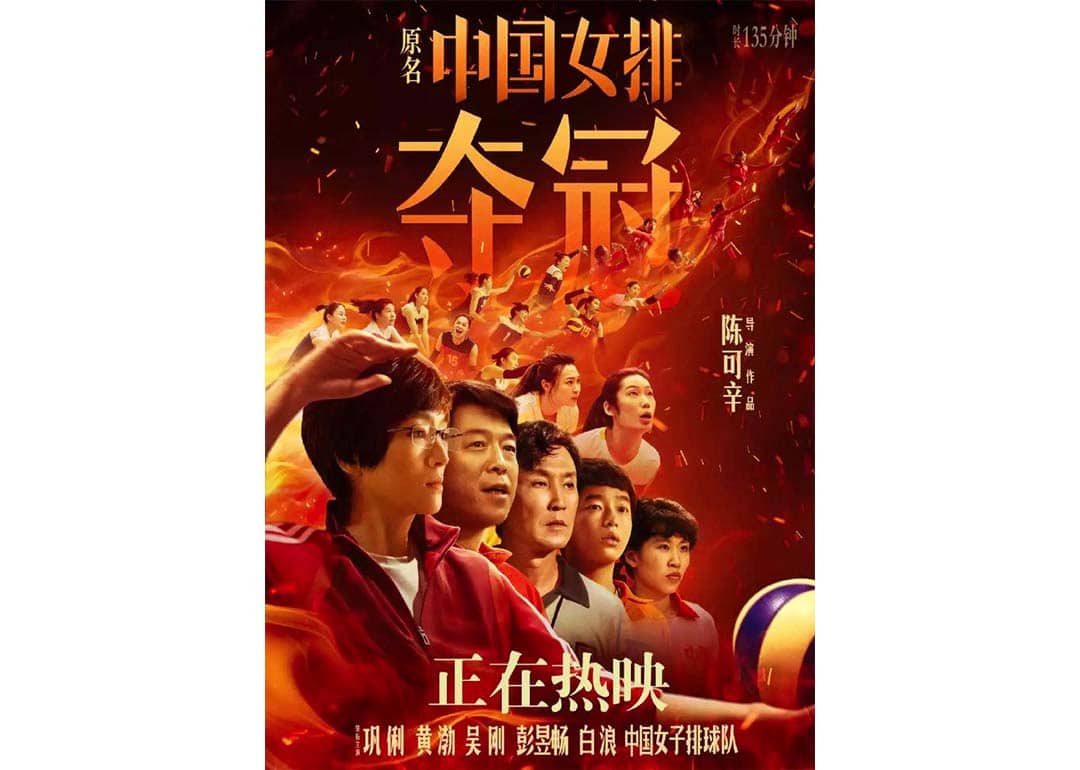 Coffee or tea, 2020 (一点就到家)
Three young guys with very different personalities return from living in a big Chinese city to live in their tiny village in Yunnan. Of course, stuff happens; the guys end up on a detour, and start a business together in the countryside. They're hugely out of place. Watch this tale about sincerity, openness, and an absurd yet pure entrepreneurial journey in rural China.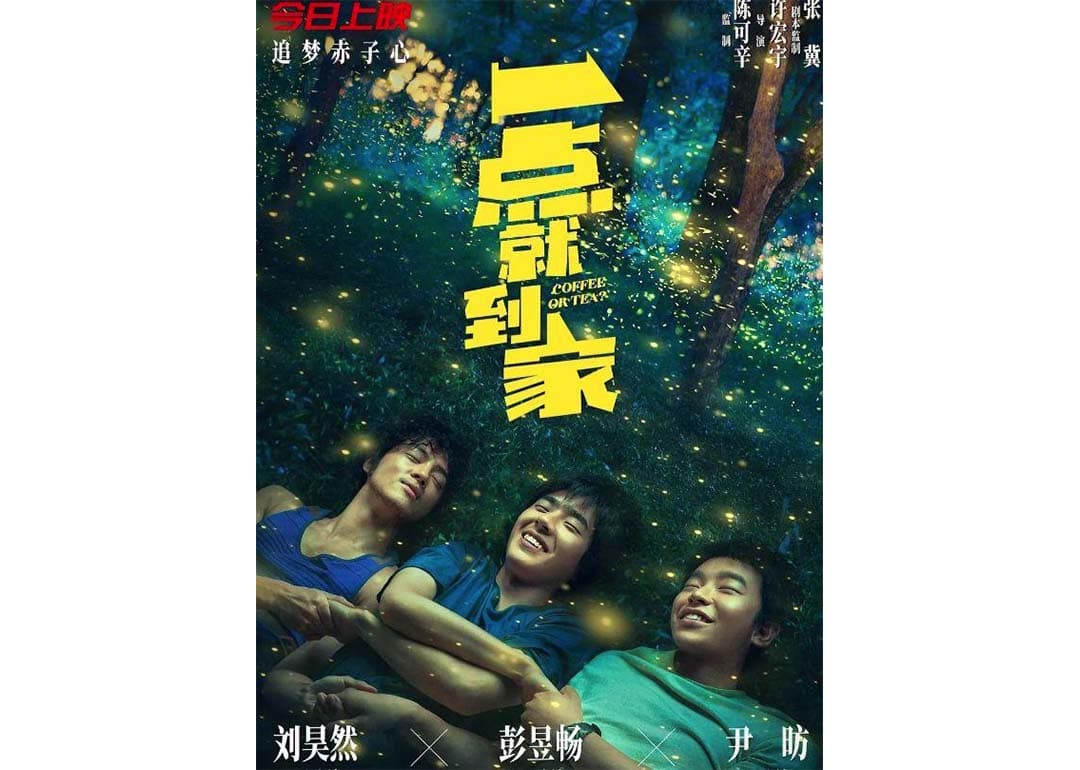 Shock Wave 2, 2020 (拆弹专家2)
The film tells the story of the evil organization "Resurrection Society" to cause terrorist attacks in Hong Kong. Former bomb disposal expert Pan Chengfeng is being suspected of being involved in a bombing case by the police, and as the plot thickens, he can only set himself free by finding out the truth of the matter.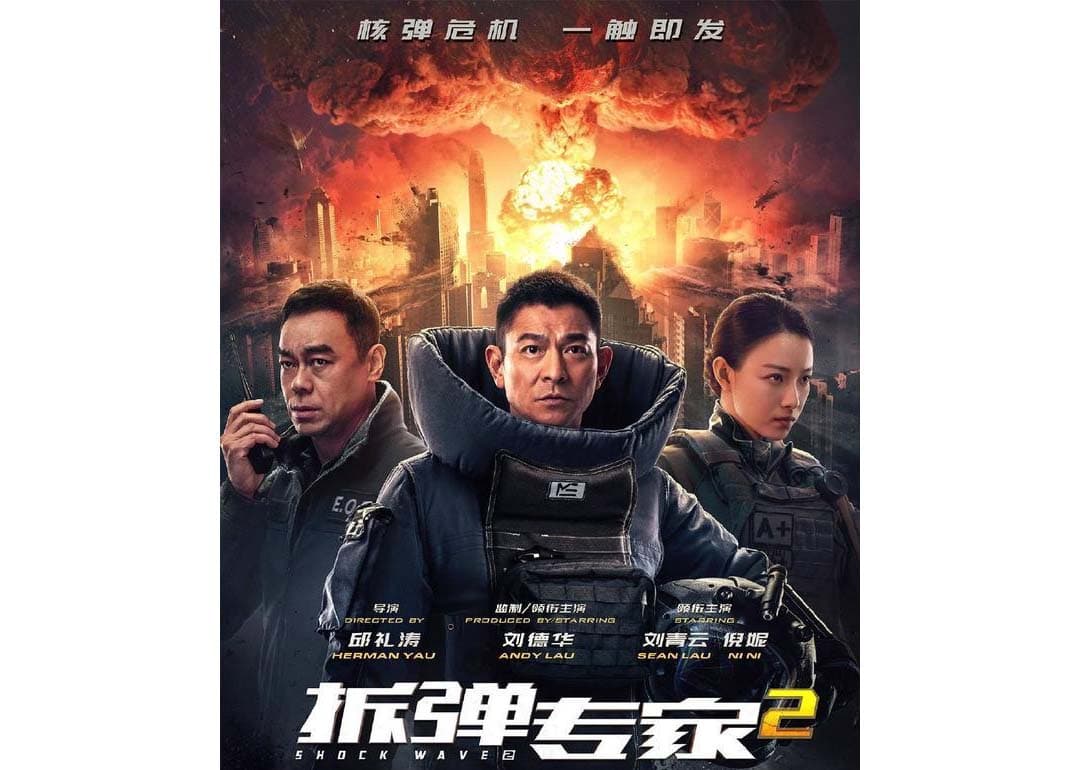 Warm Hug, 2020 (温暖的抱抱)
Bao Bao is a Chinese piano teacher who is passionate about making perfect plans, has a deep obsession with neatness, and always has to keep his hair neat. Finally, after a long time of internal struggle, he can't stand it anymore and decides to end his life in a moment of despair. On the day Bao Bao decided to finish his final plan on time, Bao Bao met with Song. She has a warm personality, and this unexpected corner encounter changes the fate of them both. What follows matches the title of 'Warm Hug'!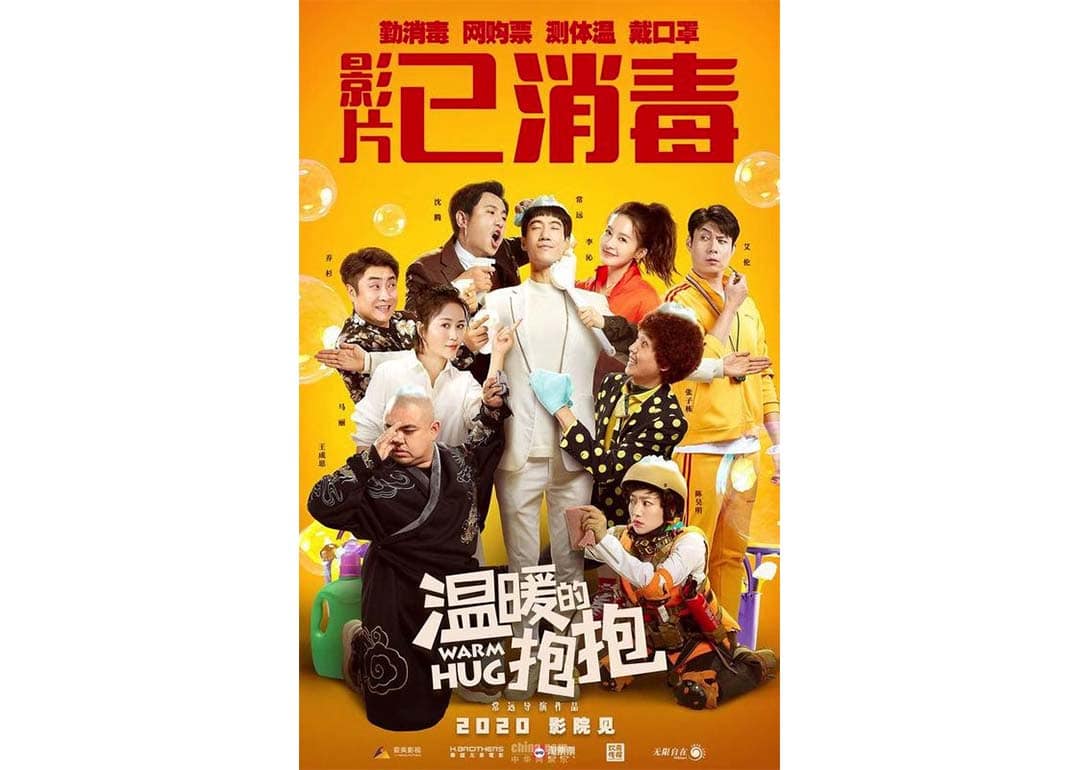 A Little Red Flower, 2020 (送你一朵小红花)
A Chinese boy with cancer, Wei Yihang, who claims to be able to "see the future", meets a girl with cancer, Ma Xiaoyuan. The film revolves around two sets of life trajectories of two families fighting against cancer, telling a warm and realistic story, thinking and facing the ultimate problem that every ordinary person faces – imagining that death may come at any time, the only thing we have to do is to love and cherish each other.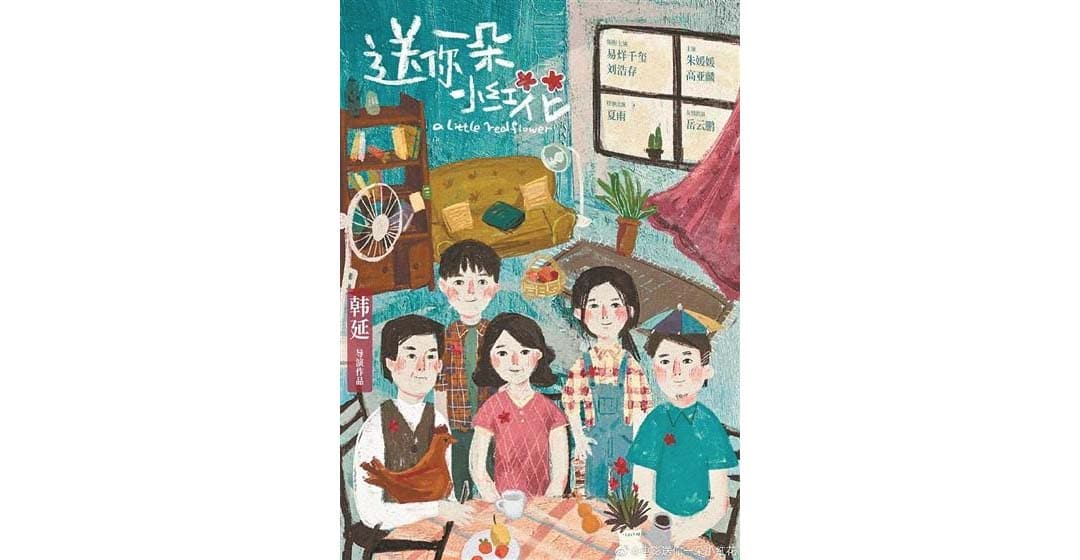 Einstein and Einstein, 2013 (狗十三)
This movie is about a teenage girl who has a difficult relationship with her divorced parents. This underrated movie is insightful about the relationship between Chinese millennials and their parents. It's a really touching story, too. See the trailer here.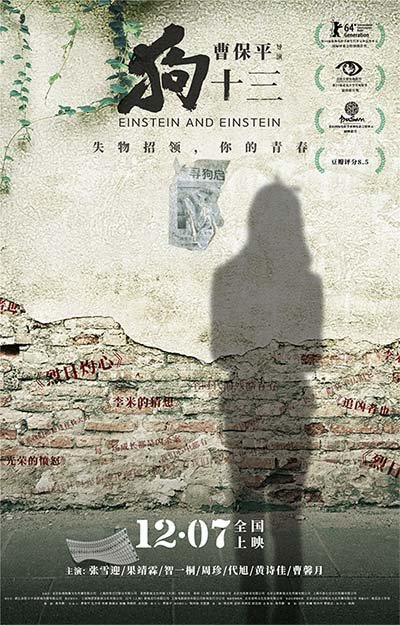 ---
There were more good Mandarin Chinese movies in 2020 & the 2021 Spring Festival, such as《Hi, Mom》(《你好李焕英》),《Assassination Novelist》(《刺杀小说家》), 《Detective Chinatown 3》(《唐人街探案3》). These movies have hit commercial success in China, their directors and casts have a great reputation, and so we wholeheartedly recommend these Chinese movies too.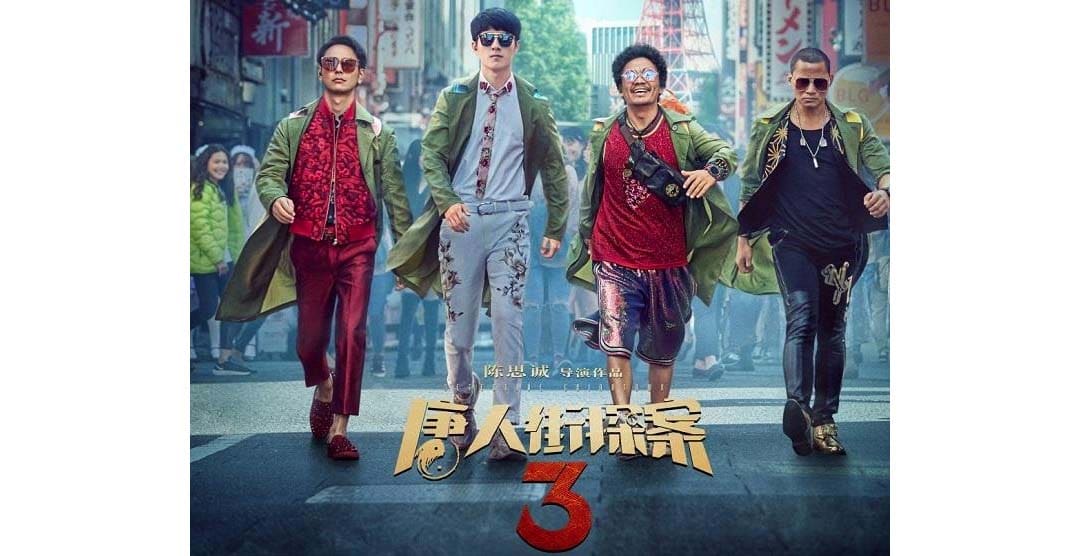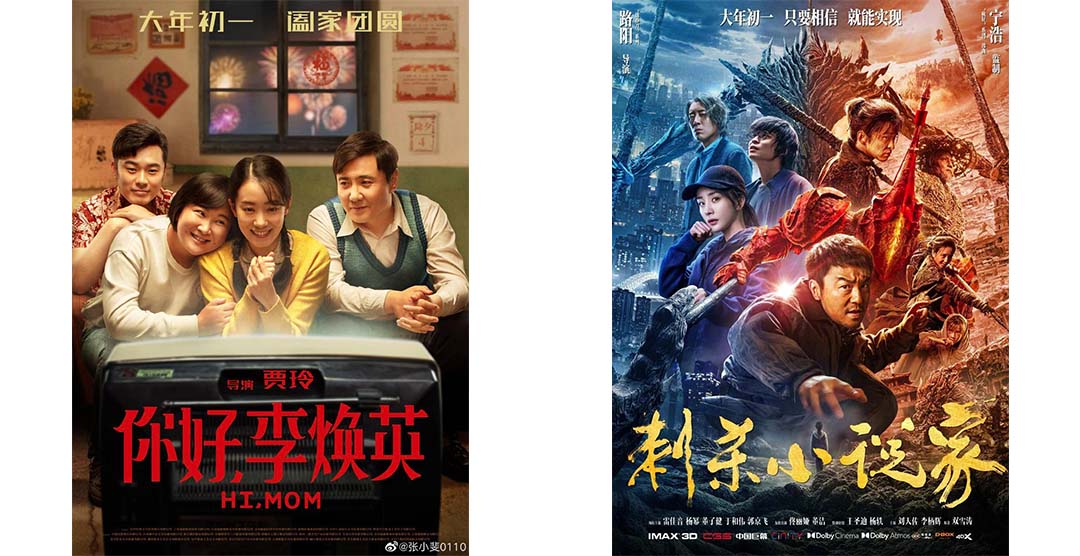 Mandarin series on Netflix
Modern series (当代)
Meteor Garden (流星花园) 2018 (Cute & widely recommended)
Find Yourself (下一站是幸福) 2020
Well-Intended Love (奈何老板要娶我) 2019
Accidentally in Love (惹上冷殿下) 2018
Costume, novel drama (古装)
The Untamed (陈情令) 2019
Three Lives, Three Worlds, The Pillow Book (三生三世枕上书) 2012
Once Upon a Time in Lingjian Mountain (从前有座灵剑山) 2019
The Rise of Phoenixes (天盛长歌) 2018
Action, suspense (动作)
The Disguiser (伪装者) 2015
Tientsin Mystic (河神) 2017
Day and Night (白夜追凶) 2017 (recommended)
Ip Man 4 (叶问4) 2019

Mandarin movies on Netflix
Chinese language Romantic comedy & drama (浪漫喜剧和戏剧)
Us and Them (后来的我们) 2018 (Great ratings)
This Is Not What I Expected (喜欢你) 2017
Finding Mr. Right (北京遇上西雅图) 2013
Ash Is Purest White (江湖儿女) 2018
I Am Not Madame Bovary (我不是潘金莲) 2016, comedy
Upcoming Summer, 2021 (盛夏未来)
Mandarin action movies (动作片):
Animal World (动物世界) 2018
Operation Mekong (湄公河行动) 2016
Railroad Tigers (铁道飞虎) 2016 (Recommended for beginners)
Chinese Fantasy & sci-fi (幻想与科幻)
The Monkey King 2 (西游记之孙悟空三打白骨精), 2016
The Mermaid (美人鱼) 2016
The Wandering Earth (流浪地球) 2019
Historical series in Chinese language (历史)
Curse of the Golden Flower (满城尽带黄金甲) 2006 (Oscar nomination)
Coming Home (归来) 2014
God of War (荡寇风云) 2017

---
More videos but shorter ones? Head to our YouTube channel!