Children can learn Chinese really well through watching movies in which Mandarin Chinese is spoken. They'll get familiar to the sounds of the Chinese language, while reading subtitles in English (or another language). We specifically list only movies spoken in Chinese here, so some fantastic movies such as 'Mulan', 'Kong-Fu Panda', or 'Over the Moon' don't count.
Here are Chinese kids movies that really help kids learning Mandarin. The language is easy to understand so it's also really suitable for beginner Chinese learners. Great for a whole family viewing! You can find most of these movies on YouTube, iQIYI, or you can download them somewhere.
Also see our movie & Netflix suggestion for adult Chinese learners.
I am what I am (雄狮少年), animation 2021
A fantastic animation about the traditional lion dance (competition) in China, but also about leaving your hometown for the big city and leaving parents & friends behind. A story about persistence despite adversity, with beautiful animations.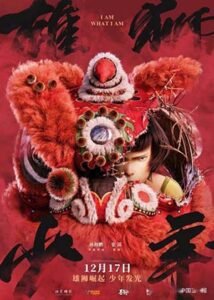 Wish Dragon, 2021 (许愿神龙)
Suits children 5 years and older
This movie is out both in English and Chinese, so make sure you have the Mandarin one! We put this movie also on our list for Chinese movies for adults, because it's so fantastic for all ages. It's fast, beautifully animated, and it's an inspiring story. All in Mandarin!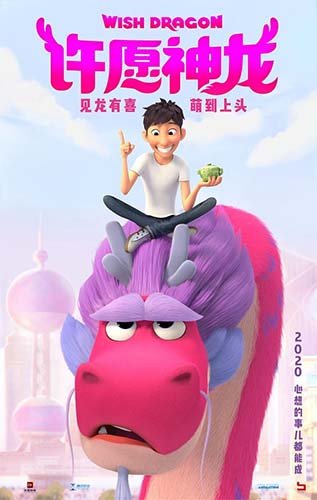 Boonie Bears (several movies)
Suits children 6 to 15 years old
These two cuddly, funny, and sometimes a bit silly bears get into all sorts of trouble. They speak Chinese with a slight Dongbei accent, which is fine for you to learn Mandarin with. The movies and episodes are still being produced so they're quite modern. The two main characters are Briar (熊大; Xióngdà) and Bramble (熊二; Xióng'èr). The Chinese name of this show is 熊出没 (xióng chūmò).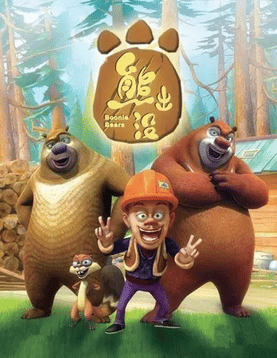 Happy Daddy and Son (several movies)
From 3 year to 6 years old
The Chinese name for this show is 大头儿子和小头爸爸 Dàtóu er zi hé xiǎo tóu bàba, and many Chinese children identify with this parent-to-child relationship. There are movies and several seasons filled with episodes.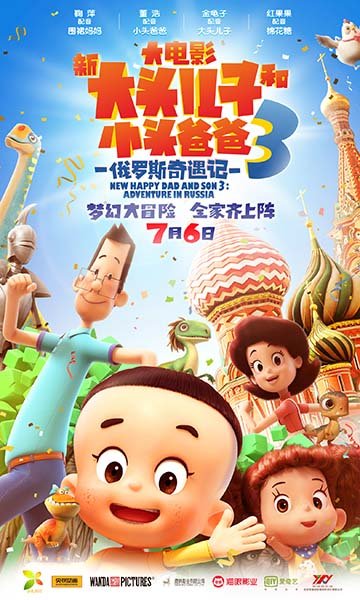 Super Wings (several movies)
3 years and older
This series looks a bit like Disney's Plane movie, with talking planes that rescue all sorts of people and animals. They travel to different countries to learn about various cultures. The Chinese name is 超级飞侠大百科 Chāojí fēi xiá dà bǎikē, which translates into 'Super Flying Man Encyclopedia'.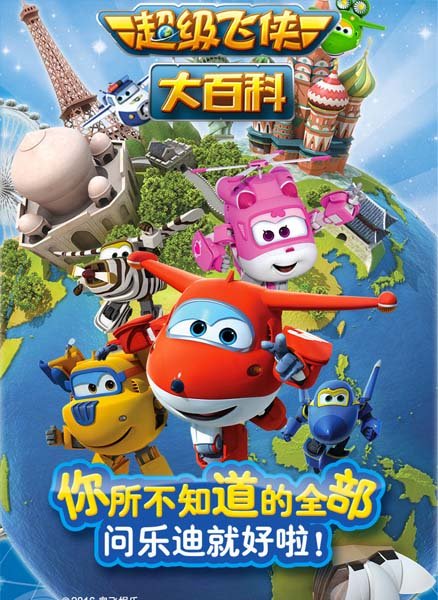 Pleasant Goat and Big Big Wolf (several movies)
From 3 to 10 years old
The Chinese name of this series is 喜羊羊與灰太狼Xǐyángyáng yǔ huītàiláng, and it's known by many Chinese children. It's about a wolf who wants to eat a goat, but of course, that never happens. The show started in 2005 and a movie was added in 2009. There are now 34 seasons and 2573 episodes. The hero of the story is Happy (sometimes translated in subtitles as Weslie) whose Chinese name is 喜羊羊; Xǐ Yángyáng). He's a positive inspiration and loves sport (such as basketball). There's also the 2022 movie of "Dunk for Future (喜羊羊與灰太狼之筐出未來)" from the series.