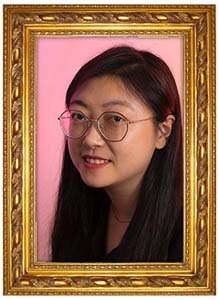 Speaking of my hometown 吉林Jílín in the Northeast of China, southerners will naturally think of a song called "My home is in the Northeast", which introduces the approximate location of the northeast, the famous Songhua River, and some authentic crops. For foreign students, all they can think of maybe is Harbin, which is particularly cold, and Erhua (儿化érhuà).
— By Anna, one of our Chinese teachers
The Northeast of China
The Northeastern part of China where Dongbeihua (东北话Dōngběi huà) is commonly spoken lies on the same latitude as European countries such as The Netherlands to the North of Spain. But the climate is much colder!
Northeast China consists of a part of Inner Mongolia, and the regions (with the provincial capital Harbin), Jilin ( with the provincial capital Changchun), and Liaoning (with the provincial capital Shenyang). The territory borders with Russia in the North, and North-Korea in the Southeast.
Dongbeihua
Sometimes people make fun of the Dongbei-accent. But if you know the history of the Mandarin language, you'll know that Mandarin Chinese is actually based on the Northern dialect. This doesn't mean the Northeast dialect is exactly the same as Mandarin: still has its unique side. If you ask a child from the Northeast to teach you how to speak Northeastern Chinese, she or he may not know what you are talking about, she or he has no concept of dialect. The child will already think what she or he speaks is Mandarin Chinese. So he will naturally ask you: "Zǎ jiāo a? (how to teach)". Northeastern Mandarin has a strong regional character — and varies in pronunciation and accent. Not just that, there's a great sense of humor in the people who speak it, and so too is the language filled with warmth. Maybe needed for our cold climate!
Greetings in the Northeastern Chinese accent
Next, I would like to introduce some common Chinese words in the Northeast dialect, so that you can understand and blend in there faster when you travel and study in the Northeast of China.
What are you up to?
What are you doing?
Have you eaten?
No problem 
It is important to note that the tongue curling sound "zh ch sh "of Northeastern Chinese people is often pronounced as a flat tongue "z c s", so "吃了吗 Chī le ma?" you would pronounce as "Cīle ma?". In addition, the "r" is invariably replaced with "y". Here are two examples:
I am from the Northeast.
我是东北人。
Wǒ shì Dōngběi rén. (Mandarin)
Wǒ shì Dōngběi yín. (Dongbeihua)
I want to eat meat.
我要吃肉。
Wǒ yào chī ròu. (Mandarin)
Wǒ yào cī yòu. (Dongbeihua)
Dongbeihua tones change
Northeast Chinese speakers often pronounce the second tones into four, especially when it is emphasized. For example:
Anything else?
还有吗?
Háiyǒu ma? (Mandarin)
Hàiyǒu ma? (Dongbeihua)
Still talking!
还说话!
Hái shuōhuà! (Mandarin)
Hài shuōhuà! (Dongbeihua)
Stoping talking!
别说话了!
Bié shuōhuà le! (Mandarin)
Biè shuōhuà le! (Dongbeihua)
Northeast Chinese adjectives
Here are some interesting adjective words from the Northeastern dialect. You can even use these in other regions, also most Chinese people in Shanghai will understand these words when you say them.
Ugly
If you want to describe someone or something is really ugly, except to say 丑 chǒu, we could say 磕碜 kēchen.
你写的字真磕碜!
Nǐ xiěde zì zhēn kēchen !
The characters you wrote are really ugly!
Dirty
Use 埋汰 máitai to say something is dirty. Example sentences:
你的手真埋汰!
Nī de shǒu zhēn máitai!
Your hands are so dirty
Very
As you know, Chinese people like to say a sentence with the adverb "very" to modify. For the Northeast people, we have our own unique words to express the meaning of "很,非常……", that is: 贼拉 zéilā
这儿的菜贼拉好吃!
Zhèr de cǎi zéilā hǎochī!
The food here is very delicious!
And:
我的女朋友贼拉漂亮!
Wǒde nǚ péngyou zéilā piàoliang!
My girlfriend is so beautiful.
What happened / what's wrong?
咋地 zǎdì can be used as you'd use "怎么" in Mandarin,to ask what happened or what`s wrong? Example:
咋地了?
Zǎdì le?
What happened?
And:
爱咋咋地.
Ài zǎ zǎdì.
Do whatever you want.
Do not say this to your Chinese boyfriend or girlfriend lightly, he/she may be very angry.
Northeast Chinese verbs
A popular Northeastern Chinese language verb you should learn is "唠嗑làokē", which means to chat. Like the above adjectives, you can use this all around China.
To chat
You can use this for friends — but if the boss wants to "唠唠làolao" with you, then you must be careful. Examples using '唠嗑làokē':
别唠嗑了,你工作还没做完呢!
Biè làokē le,nǐ gōngzuò hài méi zuòwán ne!
Stop chatting, your work is not finished yet!
Look
Another popular verb from Dongbeihua is "瞅 chǒu", which means to look.
你瞅啥
Nǐ chǒushá?
What are you looking at?
If you are a first-timer to Dongbei, please be careful to use this word. Although the Northeast people are enthusiastic and straightforward, they are very sensitive to the unkind gaze of others. If someone asks you unkindly "你瞅啥 ?", don't reply "瞅你咋地 Chǒu nǐ zǎdì?" unless you want a fight!
---
Finally, If you want to learn more about Northeastern dialects, I recommend a book to you: "Dongbeihua: The Dialect of North-East China" by Dennis Behnke. Here you can find many commonly used Northeastern dialects.