Have your own website? Read on!
If you have an existing website or blog (not social media like Instagram), we hope you can write about your Chinese language learning process; the ups and downs; the goals achieved and the goals yet on the horizon; the materials you've used and the teachers who teach you. Plus we'd love a link back to our website (https://goeastmandarin.com/).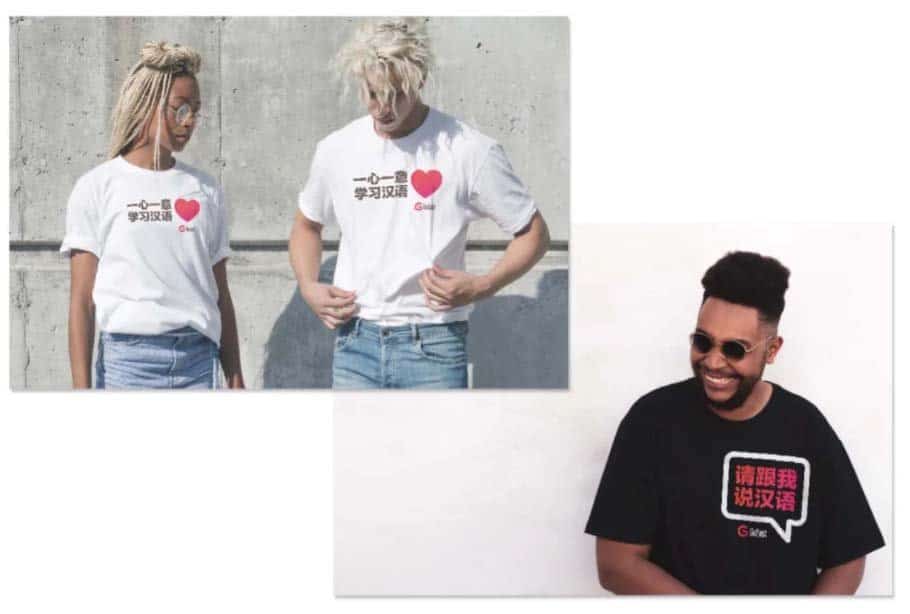 We'll get you a black or white shirt that shows everyone you're learning Chinese. In all sizes, male & female variant – worldwide delivery via Spreadshirt.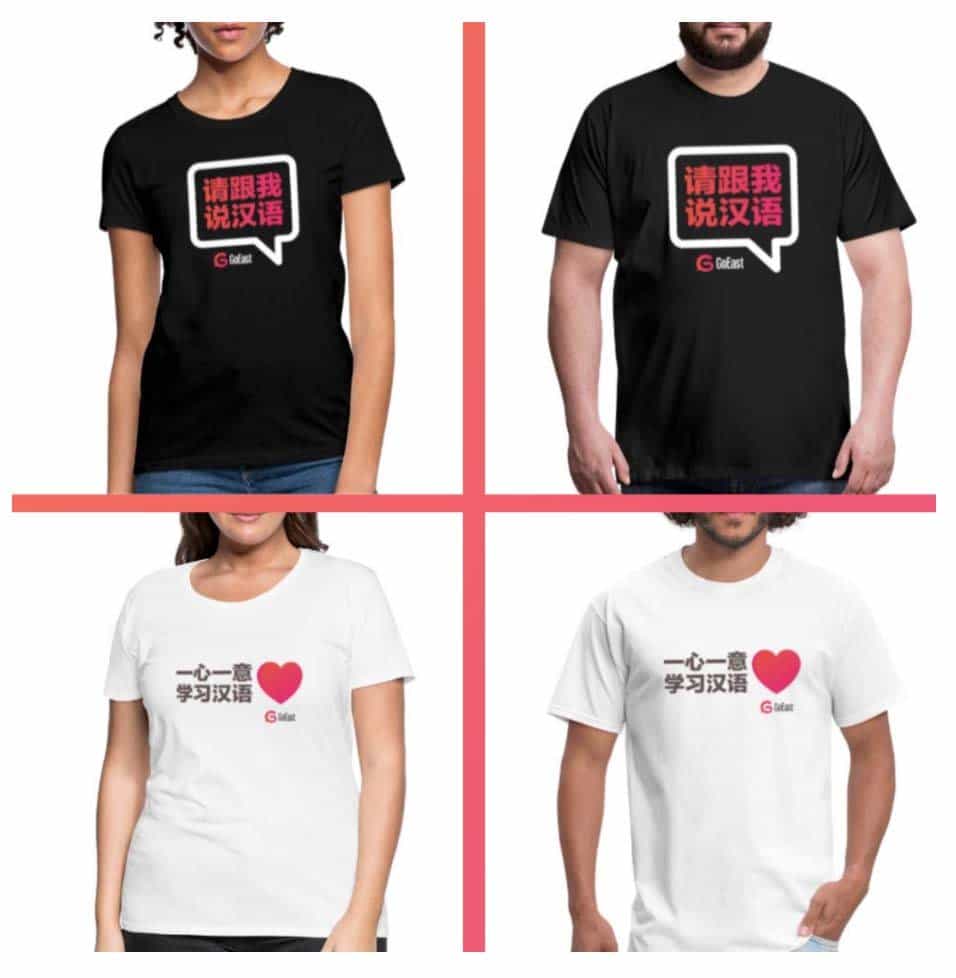 Why we want you to write about GoEast Mandarin
Google is basically an information organizer and ranks websites based on many criteria. One is how often other websites link to it. And for this part, we'd love to have your help.
Linking to goeastmandarin.com from your website will help us rank higher on Google for searches on 'the differences between 没 and 不', as well as courses such as 'Online Chinese Courses', or 'Learn Chinese in Shanghai'. Of course, we want more people to know about GoEast.
Plus, we've discovered that many Chinese learners already have their own website, plus that they write about their Chinese learning process — and that this is a great help to understand their studies better.
Questions or want to get in contact to share your blog? Get in touch by emailing jaapgrolleman@goeast.cn or WeChat ID jaapgrolleman