Reading apps are a great way to improve your Mandarin fluency, because they involve a combination of skills: Reading, listening, and you're learning new Chinese vocabulary within context; not single words but rather whole sentences. Maayot is one of the latest reading Chinese apps, which we review in this article. (We are writing this review from a standard plan, reviewing the intermediate level stories, and use both a laptop with Chrome and a smartphone with the iOS app that is coming out soon.)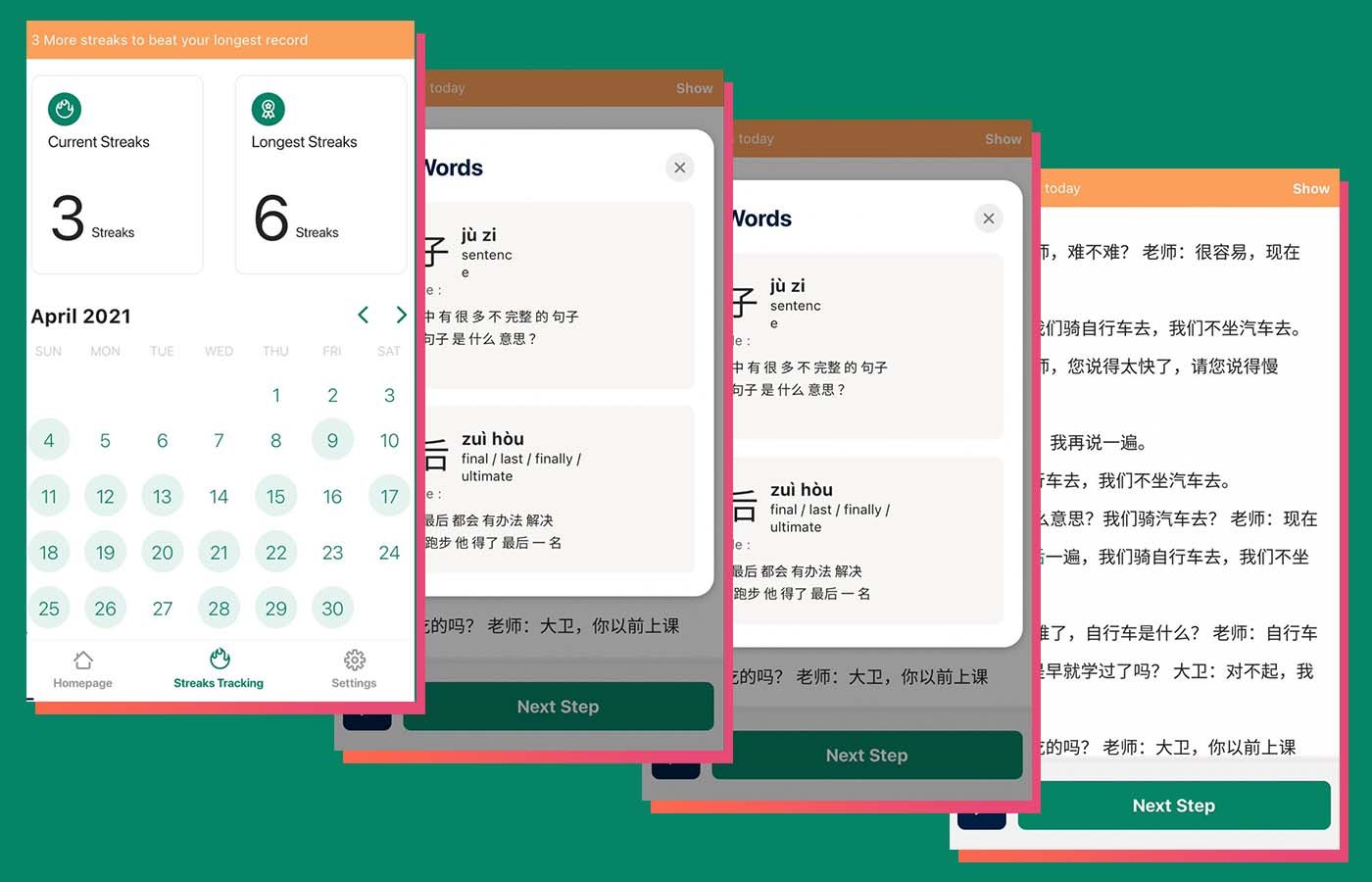 Maayot Chinese reading app
Maayot is one of the newest reading apps, having started in 2020. It comes with a neat design (and is one of the few Chinese learning apps without a red visual identity). To some, the design may seem underwhelming at first, but after using it for a few days, it's functional, non-distracting, and it's slick: it makes you good about learning with Maayot. And it matches the content of the stories (more on that later).
Daily Chinese learning
Maayot is based on the idea that learning Chinese doesn't require hours of daily studying, but rather that consistency is key. And to boost that daily consistency, it comes with one Chinese reading story per level each day. No more, no less. You cannot learn ahead, and you should push yourself not to fall behind.
The focus is definitely on quality, not quantitify. Because Maayot knows which story you learned yesterday (because there was only one), it knows to only add a few characters the next day. This fits our view on how to improve your Chinese reading skills; texts should be simple and easy to understand, but also introduce you to a few new words.
Starting with learning is simple. You pick whether you're 初级 (beginner), 中级 (intermediate) or 高级 (advanced).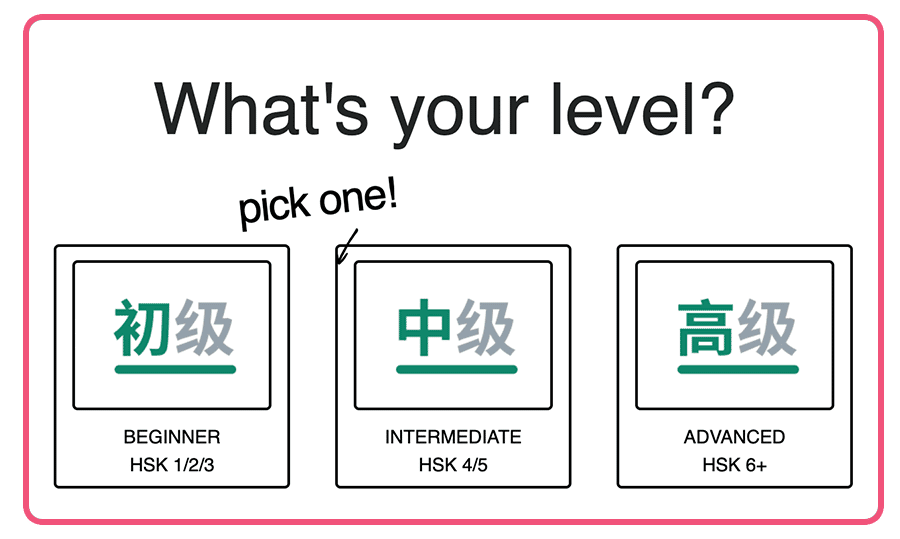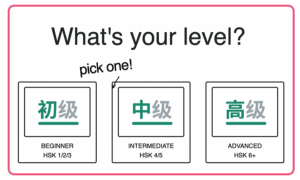 After that, you get your daily story. Click to open it, after which it starts with an introduction (and we recommend reading this because it helps you understand the context). The Chinese reading stories come all in Hanzi characters with an audio track with good speed and clear pronunciation. You can click on any word for an explanation and Pinyin/English translation.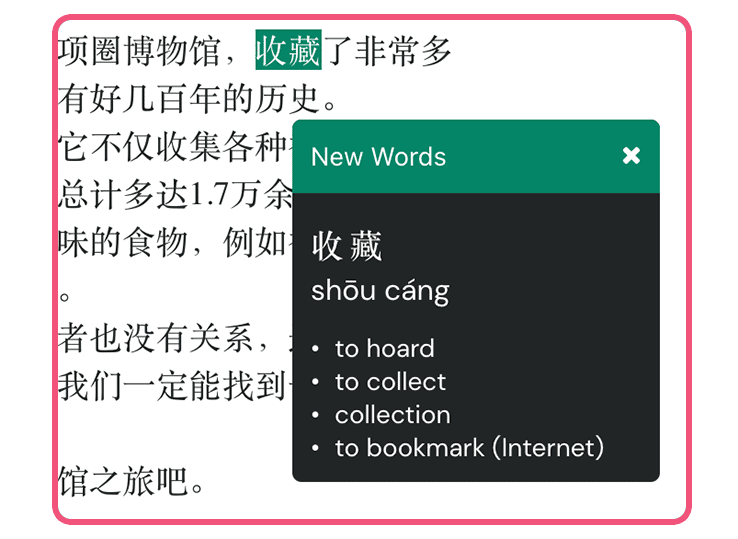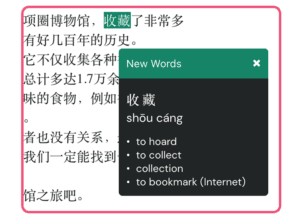 Each daily story includes at least two higher-level words, and words previously learned.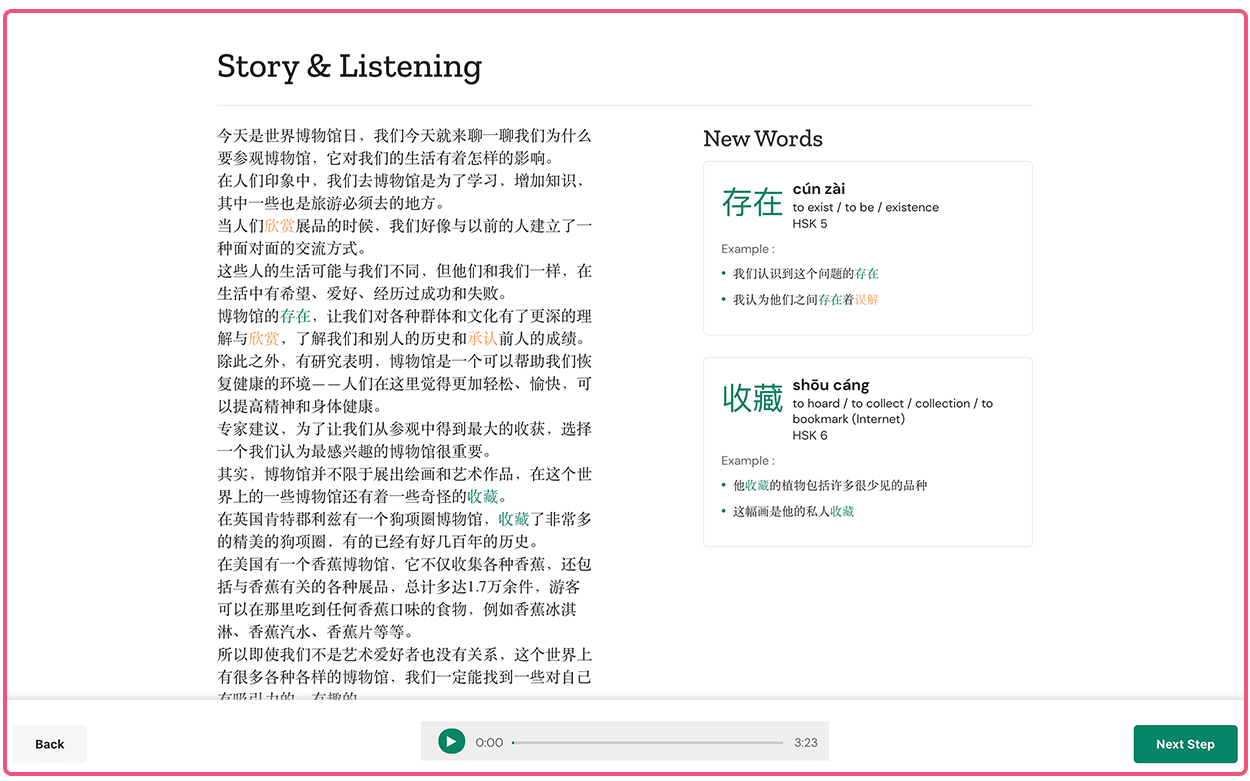 After the Chinese story, you get one single question about the text. Don't get this wrong, because you'll need to wait a full day for your next story and corresponding question! After the quiz, you can write a bit in Chinese yourself to share with other learners. These last two parts aren't the biggest part, but they're a nice way of making you crack your brains again on the same materials, imprinting it even further.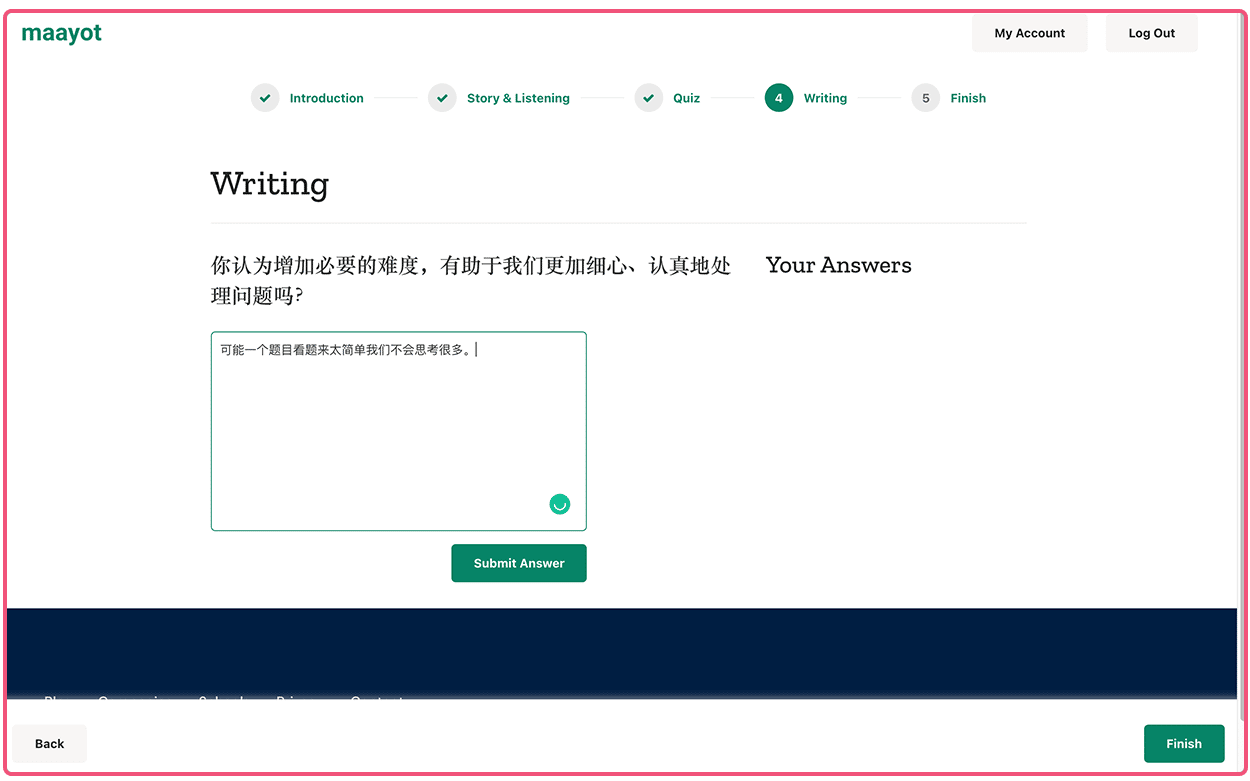 Well-written Chinese stories
Maayot's best part — by far — are the stories. That is not because the rest is underwhelming, but because the stories are just really interesting and good. These stories aren't written purely to teach you Chinese reading; they're also interesting in their own right.
And the chosen topics are sometimes very timely, such as a story about musea on International Museum Day. Below is an example of an experience from Princeton University, about how hard-to-read fonts increase test scores. This is quite exciting to read this at a HSK4/5 level, compared to the rather tame texts found in other Chinese reading apps.
Other features
Maayot measures your streak, similar to like Duolingo — which may or may not motivate you. Maayot's free version gives you a free story every Sunday, and if you want to try out Maayot we recommend you register for this at least. The standard plan is $10 per month, and there's the option to pay $50 per half-year (so you get a month for free).
Perhaps in the future, some features could be added to save a Mandarin word you don't fully memorize, for you to review later — or to slow or increase the speed of the voice-over, or to view the archive with dozens of stories.
Summary of Maayot
Maayot is used by students from Berkley, Harvard & Oxford, and we can see why. It's a no-frills platform for improving vocabulary, reading and listening — and at its core it provides really interesting stories that keep you coming back. We have no doubt that you will improve your Mandarin reading skills if you take your daily story with Maayot.