All parents who want their kids to study Chinese wonder which method works best. Obviously, there's not a single silver bullet, whether its classes with a teacher, books for kids, or an app. But we think Galaxy Kids fits the needs of a lot of kids (and their parents for that matter, especially ages from 3 to 8 years old.
With Galaxy Kids, they'll learn to:
To understand and use 1,000 Chinese words
Speak proper Chinese on +50 different topics and situations
Plus they'll learn it through videos, games, songs, and exercises that feel like playing, rather than learning.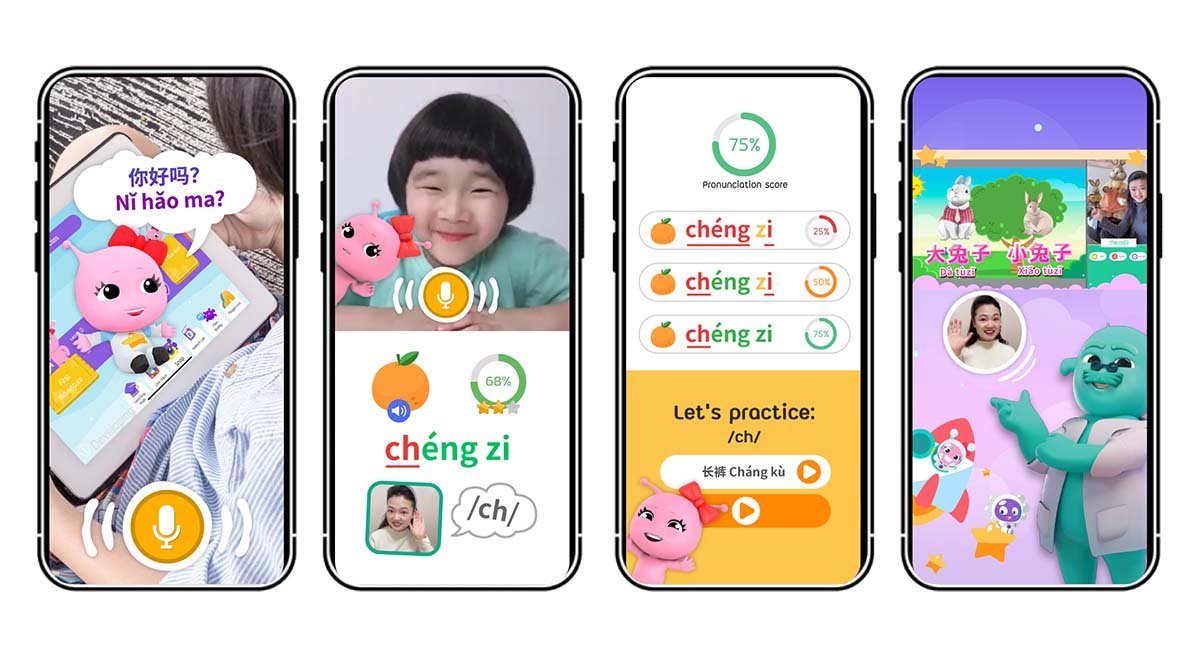 Preview of Galaxy Kids
The company behind Galaxy Kids has previously made a super popular English learning app, and many of their customers asked if they also have a Chinese version. That'll be released in early 2022.
Their team consists of curriculum designers, video creators, and programmers who have put their skills together for this fantastic app.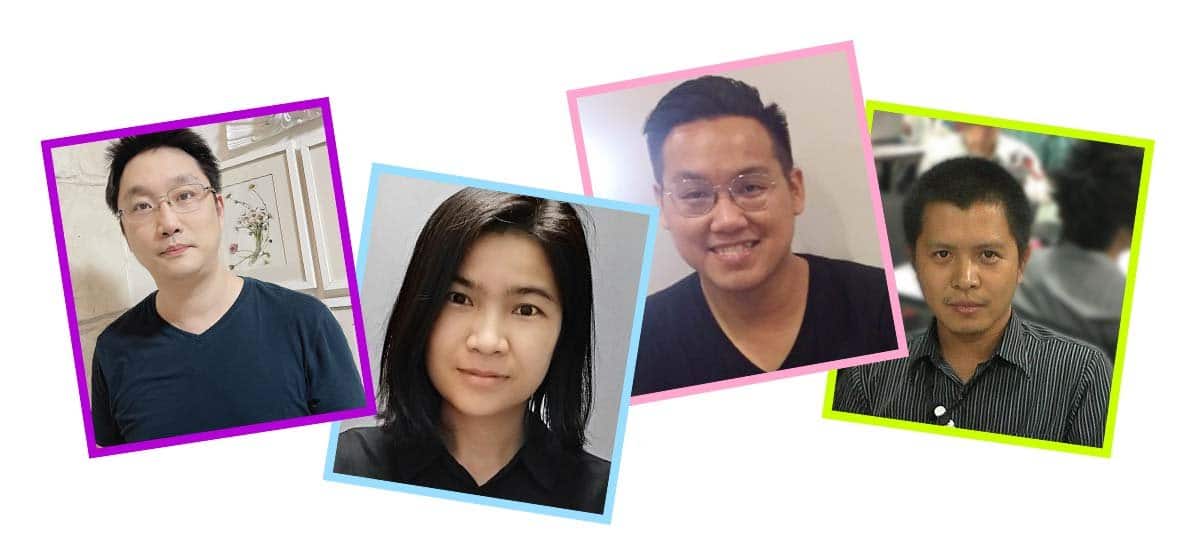 Functions of the app
The biggest feature is AI (artificial intelligence) that can recognize the speaking of your child, and check the pronunciation for mistakes. Because pronunciation is key in Mandarin, with its four tones and foreign sounds, this is a key aspect of learning the language, so to have AI help you with this is fantastic.
An example case is:
Child says:
And the app will notify the user on the pronunciation of for instance 球(qiú):
Children will feel they're conversating with the app. Plus there are videos, stories, little games, and other exercises. All brought alive with four funny characters:
Maxi, Nana, Big Blue and the Noodle Monster.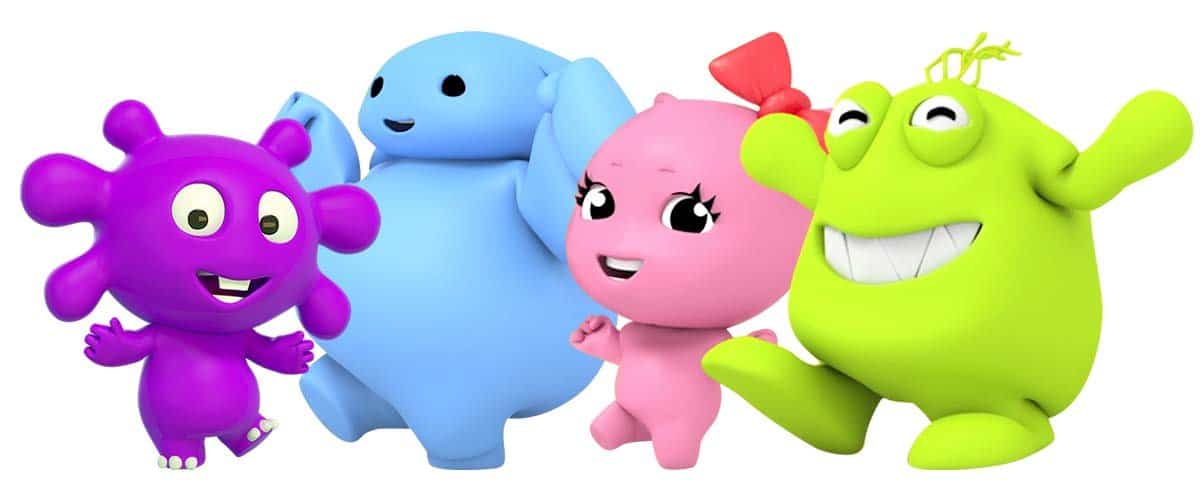 A structured curriculum
Galaxy Kids will launch with seven levels, each adding extra vocabulary and sentences, as well as topics to speak out.
Sample topics are:
Hobbies such as sports or painting
Talking about family members
Which food you like (or don't like!)
Places such as the park or the zoo
Important days such as your own birthday!
The focus of the curriculum is on speaking and listening, rather than reading and writing. The content is mostly every day conversational Chinese, rather than literature Chinese.
Plus the app is clever in that new content is unlocked with each step, for step-by-step learning.
Pricing
Monthly price for a premium subscription isn't available yet, but leave your email behind on this page to get early access!
https://chinese.galaxykids.ai/
Galaxy Kids & GoEast launch app with live classes
Today the Galaxy Kids app is officially launched and available in the iOS and Android app stores.
Galaxy Kids is an app developed by a team in Thailand, aimed at teaching the Mandarin language to kids (from as early as 3 years). The app combines cartoon characters, A.I. speech recognition, and simple sentences across a variety of modes. Plus, live classes that perfectly match the in-app curriculum, supplied by GoEast Mandarin teachers.
Learning with the app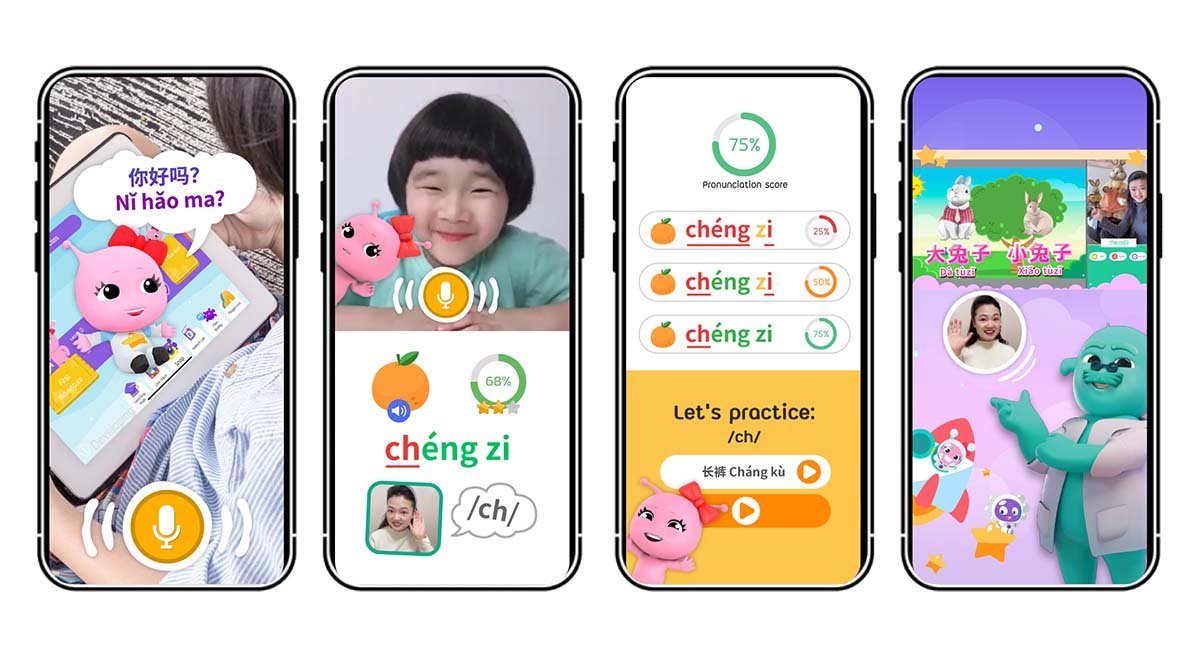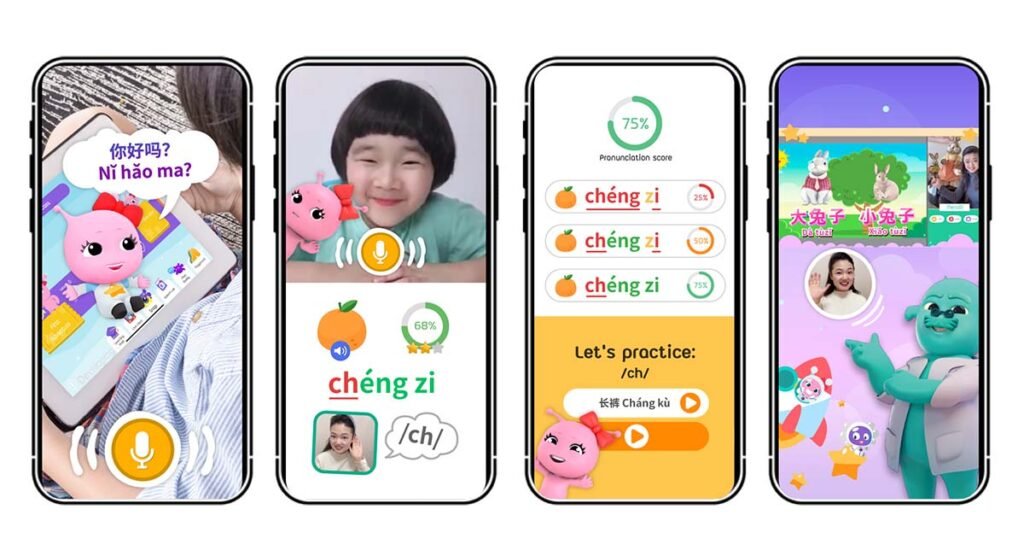 Kids can play scenes from one of the four animated characters, and sometimes they'll be prompted to answer. The speech recognition software will provide the correct speech, e.g.:
"Wǒ xǐhuān tī zúqiū!" > "Wǒ xǐhuān tī zúqiú!"
From the child's experience, Galaxy Kids feels more like an animated game, but behind the scenes is a thoughtfully designed curriculum aimed at making kids familiar with the words and sounds of Mandarin, as well as basic grammar. This is all to lay a good foundation for them to advance to a high level. Kids as young as three years old can start with Galaxy Kids (but may need some guidance from parents).
Sample topics are:
Hobbies such as sports or painting
Talking about family members
Which food you like (or don't like!)
Places such as the park or the zoo
Important days such as your own birthday!
Live classes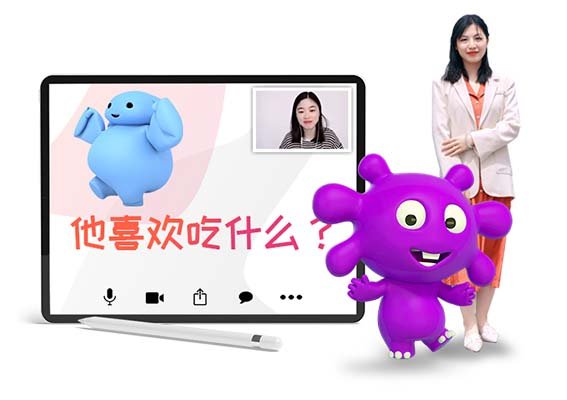 When using the app, you'll be able to sign up for live classes with GoEast teachers! During live classes, kids can use what they've learned with the videos & games, getting instant feedback. These live classes use the exact same curriculum as the app.
The teacher may also assign some extra exercises for your child as well. GoEast provides the speaking environment with a teacher to get instant feedback on pronunciation and word usage, aside Galaxy Kids.
Download the app
You can try the app for free:
We look forward to seeing you in class!