In 2012, GoEast Mandarin started in Shanghai with a campus in Yangpu, and later one in the French Concession, and over the years we've grown to thousands of students and dozens of teachers. Since 2016 we've been fully dedicated to teaching online. With success! And now we see the interesting dynamic between teaching Chinese online and offline.
'Togetherness' from being offline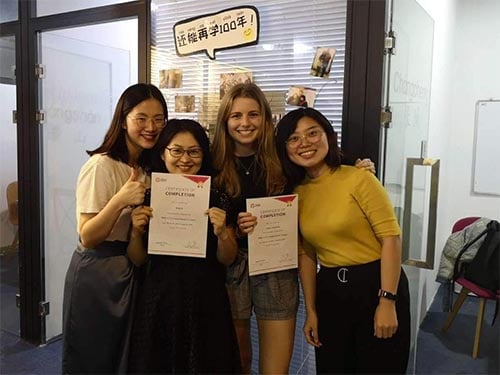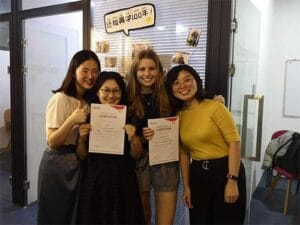 Even if the majority of our classes are now online, the majority of our colleagues are still based in the same physical spaces: Our two campuses in Shanghai. There are weekly meetings to monitor student quality, meetings to upgrade or develop new courses, and in between the classes there's chit-chat and shared lunches. There's also plenty of student contact, so we really get to know what your ambitions, struggles, and frustrations are. Whatever the futurologist gurus say, these tight-knit relationships are much harder to grow when everyone is working remotely.
Offline teaching experience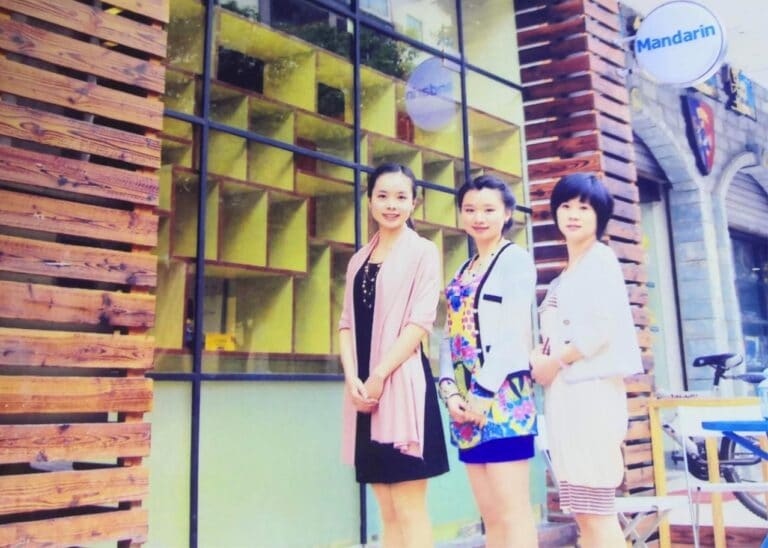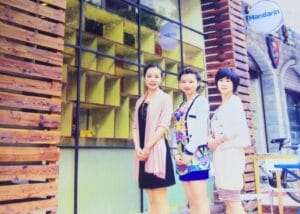 Our teaching department started with Maria, Emily & Jane in 2012 (photo), and has now grown to several dozens of Mandarin teachers. With over 20.000 hours of Chinese classes taught by our tutors, there's a wealth of experience and lessons learned. In 2015 — when we started developing our online courses — all this experience was bundled into something which we think is better than HSK — even if it follows the structure and vocabulary of the official HSK tests.
And it's the teaching experience where we think we excel, something which (from the teacher's point of view) is very similar whether it's online or offline.
AllLanguageResources wrote the following review about GoEast Mandarin's online Chinese course: "It was definitely among the best 1-1 classes I've taken. The teacher was awesome – really friendly, obviously experienced. She spoke great English but stuck with using Chinese. She really did a phenomenal job." 
Online materials brought into the offline classroom
Yet now we see that teaching online for four years is inspiring offline classes. Our Mandarin tutors are using their laptops in the classrooms to show content that was originally made for online, like videos and supplementary PPT's and flashcard sets. We are even putting fixed monitors into classrooms, next to the physical whiteboards. The offline classroom is becoming more and more digital.

Online class also has the benefit of having a virtual whiteboard, which is a mix of writings of the teacher and texts made before the class. An exercise could be a conversation with the answers blanked out, or something totally impromptu. The teacher can add Pinyin to the Hanzi with a shortcut, for whichever the student is struggling with (see example: jìjié). And instead of rewriting or photographing the physical whiteboard, the virtual whiteboard slides are sent to the student after each class in PDF, perfect to do homework from.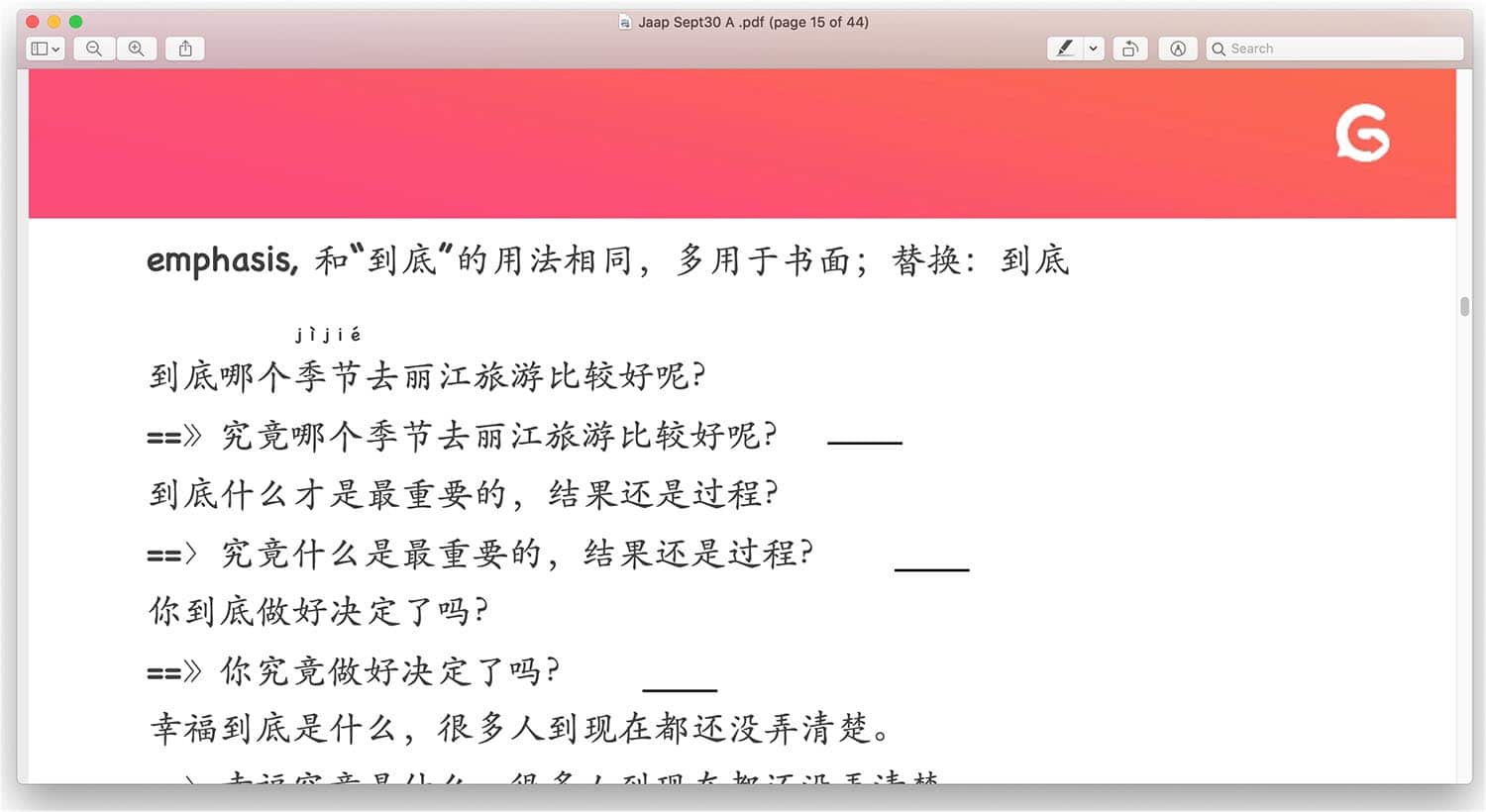 Merging of online & offline
For our Shanghai-based students, we are trying to add more digital aspects into the classes and homework, without being too futuristic. (For instance, we see no point in Augmented Reality when it comes to learning Chinese. In fact, we're struggling to think of good Augmented Reality usages except for Pokémon Go.)
For our online students, we are trying to replicate the community we can offer to our Shanghai-based students, something which isn't that easy. You can technically have lunch together through Zoom, but it's not the same. And an online event is usually one person talking. But an offline event is rather a collection of small events, with thirty people in one space, all having their own conversations.
Off- and online classes are not the same and don't need to be: both have distinct advantages. But we see the two are becoming more & more similar, and mutually influencing each other. All with just one goal in mind: to provide even better Chinese classes to you.