Today is the 7th day of the 7th lunar month: Chinese valentine's day: Qīxì 七夕. Here's some handy vocab to guide you through it, whether you're going on a date in Shanghai or crossing bridges made of magpies. (Read on, it'll make sense.)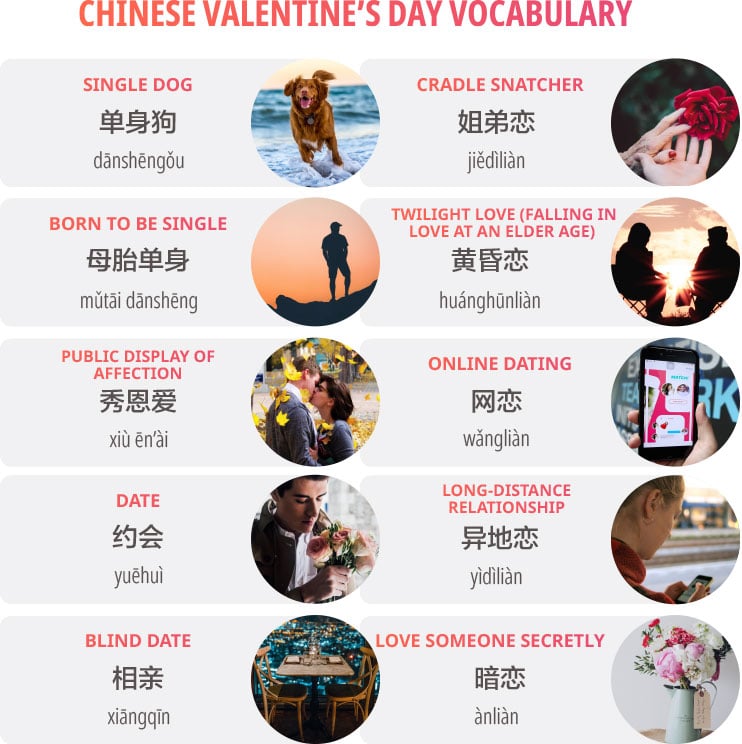 About Qīxì 七夕
China's Qixi festival celebrates the story of the cowherd and the weaver girl, a sort of Chinese Romeo & Juliet (written long before Shakespeare was born).
The 2600 year old story states that the cowherd and the weaver girl weren't allowed to be together and were banished to opposite sides of the heavenly river (the Milky Way). But once a year, on the 7th day of the 7th lunar month, a flock of birds would form a bridge so that the lovers could be together for one day.
This is one of the most famous poems by Qin Guan goes (in English) like this:
"Immortal at the Magpie
Bridge Clouds float like works of art, stars shoot with grief at heart. Across the Milky Way the Cowherd meets the Maid. When Autumn's Golden Wind embraces Dew of Jade, All the love scenes on earth, however many, fade. Their tender love flows like a stream; Their happy date seems but a dream. How can they bear a separate homeward way? If love between both sides can last for aye, Why need they stay together night and day?"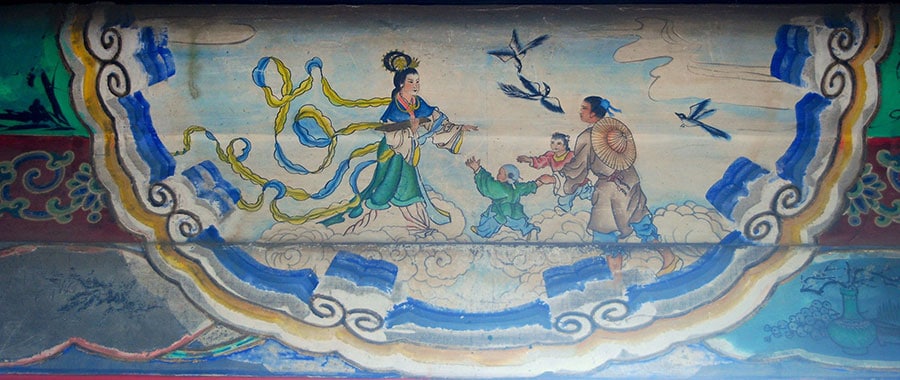 Happy Chinese Valentine's day!
七夕快乐!Qīxī kuàile!