Sun Quan was the younger brother of Sun Ce and founder of the state of Eastern Wu during the Three Kingdoms period in ancient China. Though initially overshadowed by his elder brother Sun Ce's exploits, Sun Quan showed his own talents as a leader when Sun Ce died prematurely in 200 CE.
Sun Quan steadily expanded Wu's borders through a combination of military conquests and diplomatic maneuvers. He also implemented policies that promoted agriculture, trade, and literature in Wu. His reign saw Wu become one of the three dominant states, alongside Cao Wei and Shu Han, that emerged from the collapse of the Han dynasty.
Sun Quan Early Life and Career Under Sun Ce
Sun Quan was born in 182 CE to Sun Jian and Lady Wu. His father Sun Jian was a military general who had risen from humble roots to serve under various warlords during the late Eastern Han dynasty. Sun Quan had an elder brother Sun Ce and younger brother Sun Yi. He also had two elder sisters who married the influential advisers Zhou Yu and Lu Xun.
In 194 CE, when Sun Quan was just 12 years old, his father Sun Jian died in battle. Sun Quan then came under the guardianship of the warlord Yuan Shu. A few years later, his brother Sun Ce gathered a group of followers and went to seek his fortunes in the southern Jiangdong region. The teenage Sun Quan soon joined Sun Ce on his campaigns.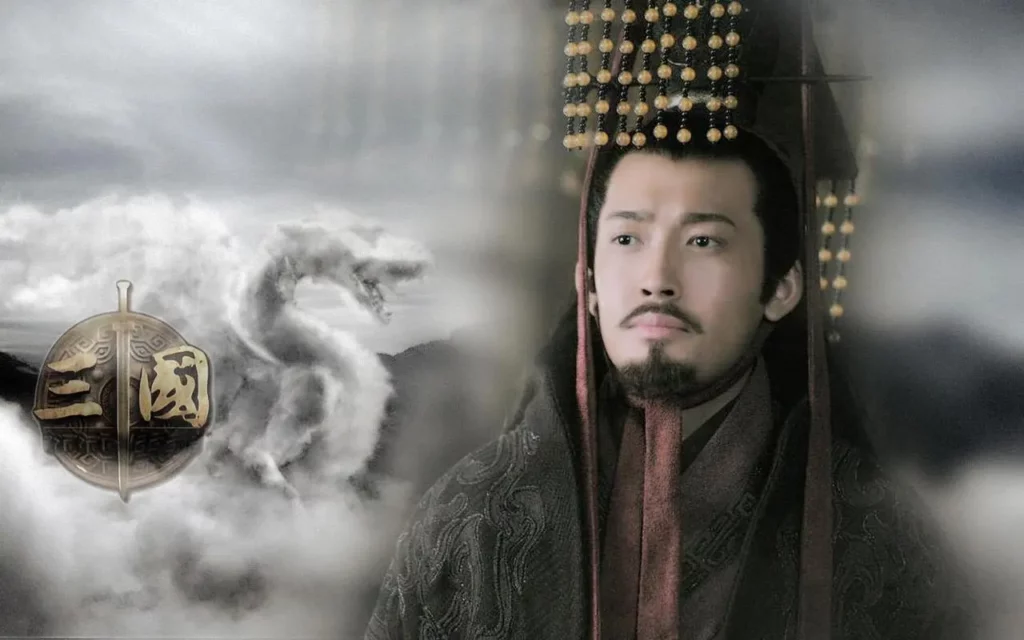 Sun Ce carved out a domain in Jiangdong and declared himself Overlord of Wu Commandery. While Sun Ce was the leader on the battlefield, Sun Quan supported him as a civil administrator. Sun Quan managed finances, provisions, and manpower recruitment for Wu Commandery from the headquarters in Danyang.
Sun Ce died in 200 CE when Sun Quan was only 18. On his deathbed, Sun Ce entrusted the future of Wu to his younger brother.
Succession and Consolidation of Power
After Sun Ce's death, Sun Quan quickly moved to take up the reins of leadership. Many dissident powers inside and outside of Wu Commandery tried to take advantage of the situation by rebelling against the young new leader. However, Sun Quan kept firm control of the central administration and appointed loyal officials to suppress the rebellions.
One of Sun Quan's first actions was to set up his headquarters at Moling (present-day Nanjing). This secured control of the strategic Lower Yangtze River region. He also recruited talented officials like Zhang Zhao, Zhang Hong, and Gu Yong to help govern Wu Commandery.
In 208 CE, the northern warlord Cao Cao launched a major campaign southward to conquer the Wu region. Sun Quan steadfastly resisted Cao Cao's invasion in the crucial naval Battle of Red Cliffs that year. This victory greatly strengthened Sun Quan's control of the Yangtze River and allowed him to expand his domain.
In 220 CE, Sun Quan formally broke his nominal allegiance to the Han court. He proclaimed himself King of Wu and ruled as an independent sovereign.
Military Expansion of Wu
As Sun Quan consolidated his rule, he continued his brother Sun Ce's strategy of expansion. Sun Quan sought to bring the southern Yangtze regions of Jiangnan firmly under Wu control. Between 208 and 229 CE, his armies campaigned against rival warlords such as Huang Zu, Liu Yao, and Shamoke to conquer the Jiangnan lands.
Sun Quan also sent his general Lü Meng to capture the strategically vital Jing Province in 219 CE. This gave Wu control of the Middle Yangtze region. Wu also regularly launched attacks on the north to try to seize territories in Cao Wei.
In 222 CE, Sun Quan's forces seized control of the southern frontier region of Jiaozhi (modern Vietnam). This greatly expanded Wu's sphere of influence in the south.
By the late 220s CE, Wu controlled the vast territory of the southeastern half of China. The only major threat came from Cao Wei in the north. Sun Quan was able to skillfully play Wei and Shu Han against each other to maintain Wu's security in a tense military balance.
Administrative and Cultural Contributions
As Sun Quan expanded Wu's territory through large military conquests, he also focused on consolidating control of the interior. He promoted agriculture, land reclamation, and textile manufacturing to increase economic productivity throughout Wu. Sun Quan ordered the dredging of waterways to boost inland transportation and commerce.
Sun Quan moved the Wu capital from Danyang to Jianye (present-day Nanjing) in 229 CE. As the central city in the Yangtze River region, this gave Wu strategic control of commerce and communication routes. Jianye soon grew into one of ancient China's largest cities and busiest ports.
Sun Quan also established schools to promote Confucian education and classical Chinese culture in Wu. In 222 CE he appointed the scholars Lu Ji and Wei Zhao as Masters of Writing to oversee Wu's official documents and histories. He sought scholars like Bu Zhi to serve as Wu's advisors and administrators.
Sun Quan embraced the rich cultural life of the Jiangnan region. Many artists, poets, and historians flourished under his patronage in the Wu capital. Sun Quan himself wrote poetry and music. This nourishing of culture and learning greatly enhanced Wu's prestige as a center of Chinese civilization.
Succession by Sun Deng and Sun Liang
In 229 CE, Sun Quan appointed his eldest son Sun Deng as the Crown Prince and heir apparent. However, Sun Deng died prematurely in 241 CE after just 12 years as Crown Prince.
Sun Quan then appointed his younger son Sun Liang as the new Crown Prince. In 252 CE, at the age of 70, Sun Quan formally abdicated the throne to Sun Liang. Sun Quan continued to hold influence as the retired Emperor. He died in 252 CE not long after stepping down.
Sun Liang's reign would last until 258 CE when he was deposed. By that time, Wu was experiencing civil unrest and rebellions that foreshadowed Wu's later demise. However, Sun Quan's earlier successes had ensured Eastern Wu would remain one of the three great powers during the Three Kingdoms era.
Legacy as Founder of Wu
Sun Quan transformed the small Wu Commandery he inherited from his brother into one of the dominant states of the Three Kingdoms era. Through military strength and cultural prestige, he established the wealth and stability that enabled Wu to last until 280 CE.
Sun Quan's success derived from his balanced leadership. He supported military expansion with stable civil administration. His embrace of Confucian culture tempered his use of authoritarian power. He managed dynastic politics well, with a succession of capable heirs after Sun Deng's early death.
While Sun Quan lacked the martial renown of his brother Sun Ce, his achievements were more lasting. He guided Wu from a precarious situation at the time of Sun Ce's death into a regional power that stood among the three kingdoms. Sun Quan deserves recognition for progressing from the overshadowed younger brother to become the founder and ruler of Wu at a pivotal period in Chinese history.