There are many 'best ways to learn Chinese', but here's one tip from us after thousands and thousands of hours of teaching the Mandarin Chinese language.
Many Chinese language students spend hundreds of hours on the Chinese classes, but spend little extra time after their Chinese classes. That is not an efficient way to learn a language. Basically, learning a language is like learning a skill, such as playing the piano, football, or boxing. You couldn't imagine a piano player who never practices after a concert, or a football player who only does matches and no training. The research shows that it may take ten thousand hours to make a person a professional in a certain field. I doubt the hours but it also shows how important the practice is while you're learning something.
We fully understand how busy our Chinese language students are, usually they have their own business and busy life. Learning Chinese may not be the top priority on their to-do list. However, we still highly recommend students to spend at least ten minutes a day to practice what they learned in the last session, simply because it's time-efficient.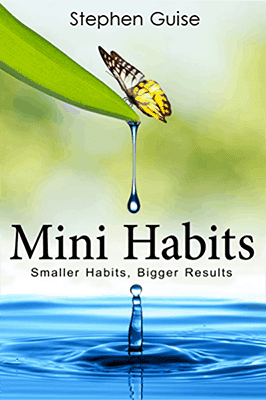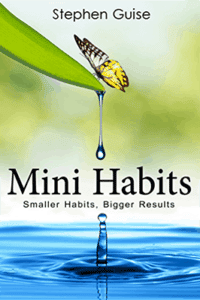 Here's the trick to start learning Chinese during your daily life: only ten minutes. This method actually comes from the book 'Mini Habits', written by Stephen Guise. It says how to cheat our brains.
Our brain looks for happiness and always tries to be away from the pain. The fact is that our brain will refuse to learn Chinese if we think learning is hard and painful. Unfortunately, we do believe this not because learning Chinese is hard, but we learn this experience from our childhood, from the school, from the classroom. We feel not comfortable learning most of the time. Maybe video games are the exception, but video games that are too difficult are also no fun.
Start small
So first step, while we're learning the Mandarin Chinese language, is to lie to our brain. Tell our brain that we will only spend five or ten minutes learning Chinese, maybe just a single new word, a new grammar, or a new phrase. Just one! So our brain will not consider learning Chinese as a hard and painful thing. Try to think like this: it's only five or ten minutes. Piece of cake!
Keep doing that
The magic is: once you step out of your comfort zone, here it means you spend five or ten minutes on learning Chinese, you will spend more time on learning automatically. Because the brain will get used to doing this and it wants more. That's the power of mini habits.
Track activities or reward yourself
Then the second step, when you're done with it, give yourself a high five: I did it! I feel great! That is the reward system. It's important to encourage the brain to keep doing this. And a better way is to record your activities on paper, or your mobile phone. There are a lot of apps that record your actions, such as Daily Goals, iBetter, Habit List (photo), etc. Remember, the reward system is important.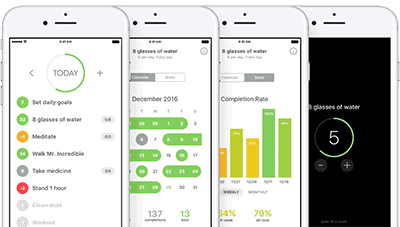 You're not in the army
The third thing, which is also important, is to keep relax. Don't be frustrated if you miss one or two days of studying Chinese. It's nothing related to your laziness or lacking the strength of will. It's just one day off, not a big deal. You can start tomorrow again. And also don't expect too much from tomorrow. You don't need to be better day by day. Just keep learning Chinese as a habit. You will improve a lot in a long-term study, but not tomorrow, not next week, even not this month. It takes a few years for most students. As long as your Chinese skills and learning habits improve in the long term, you can be satisfied.
---
So this is a mini method to keep learning Chinese after class. Actually, it suits you to do anything. We hope your Chinese language skills will be better and better!